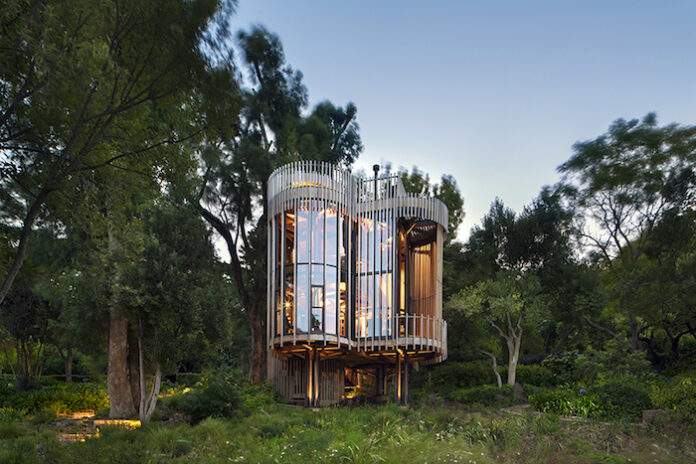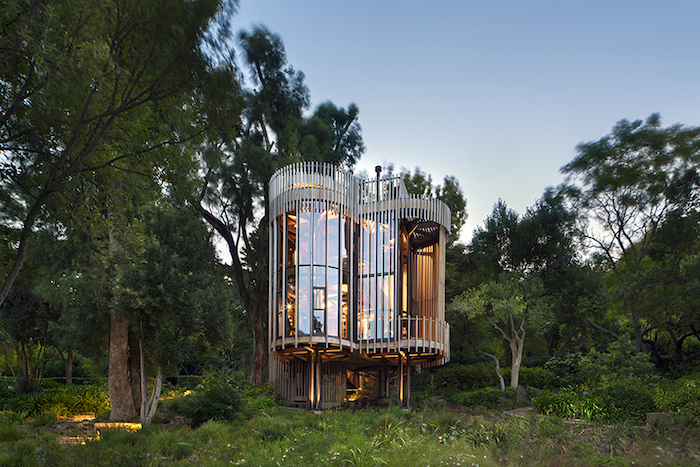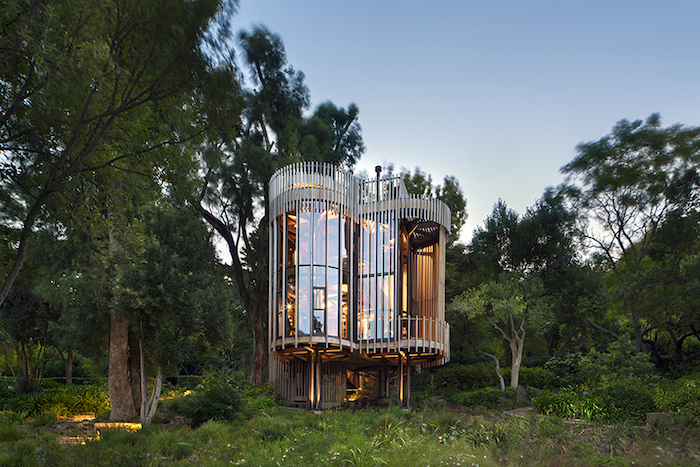 Unusual house Paarman Tree House in Cape town.
Image: Adam Letch.
Architectural Studio Malan Vorster has designed a unique building of cylindrical shape, which is called Paarman Tree House. The main purpose of the project is providing an impressive view of the surrounding nature. That is why the design of the house has a vertically oriented form. In General, the house consists of four interconnected towers.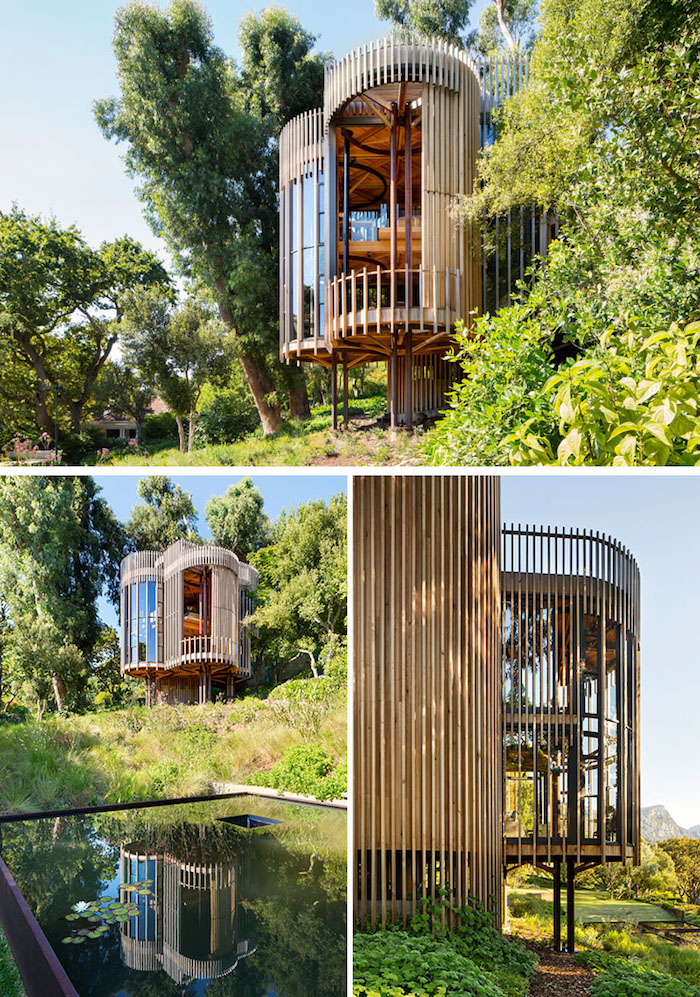 Main living space is on the first floor. Here we can see a living room, kitchen and balcony. Spiral staircase with wooden handrails, skirting the supporting steel beams leads to the upper floors. By the way, we have a separate article on the spiral stairs, which can be read here.
On the second floor is the bedroom, which offers incredible views of the surrounding nature. Also on this floor is a small bathroom. Climbing even higher we get on the roof with table and armchairs. This height corresponds to the height of the tops of the trees, which opens up even more incredible view.
1 floor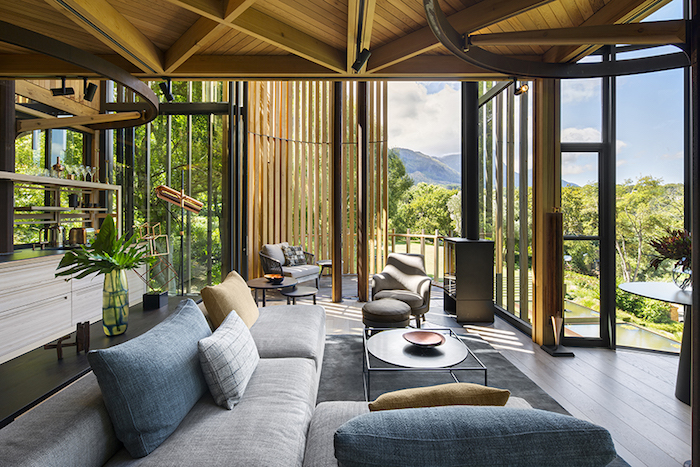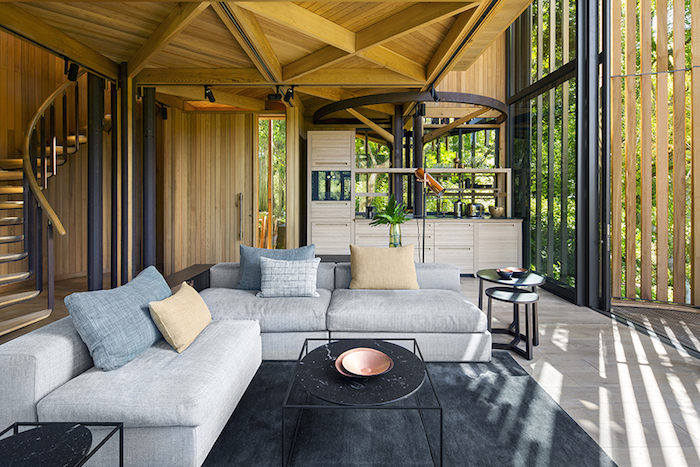 2nd floor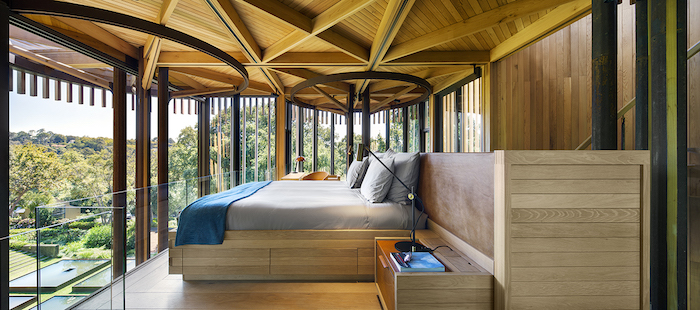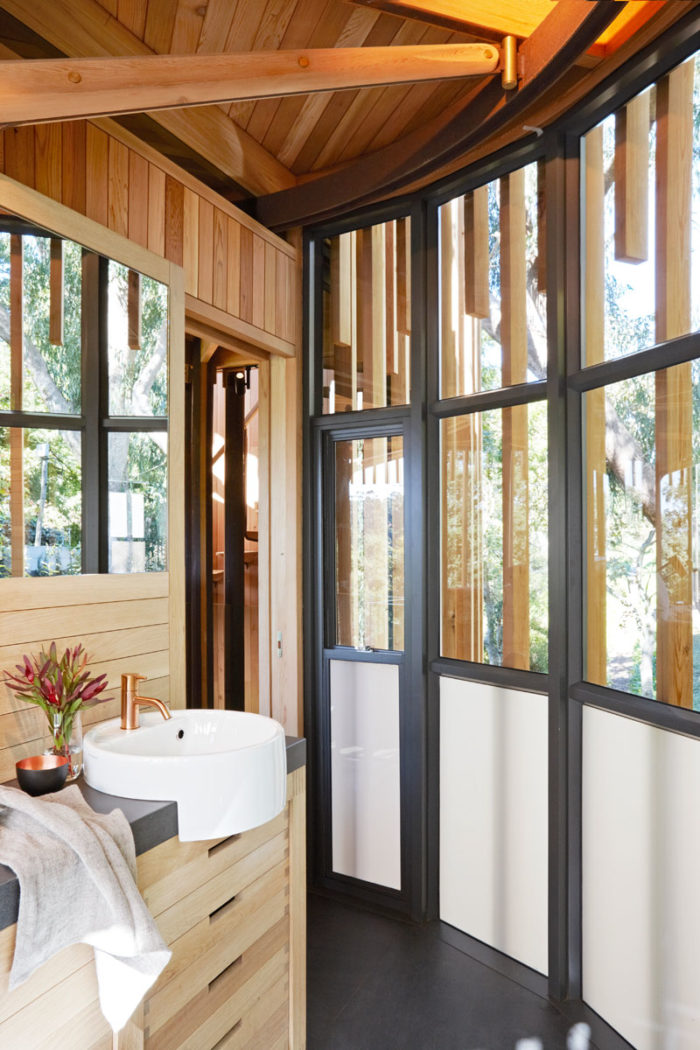 3rd floor (roof)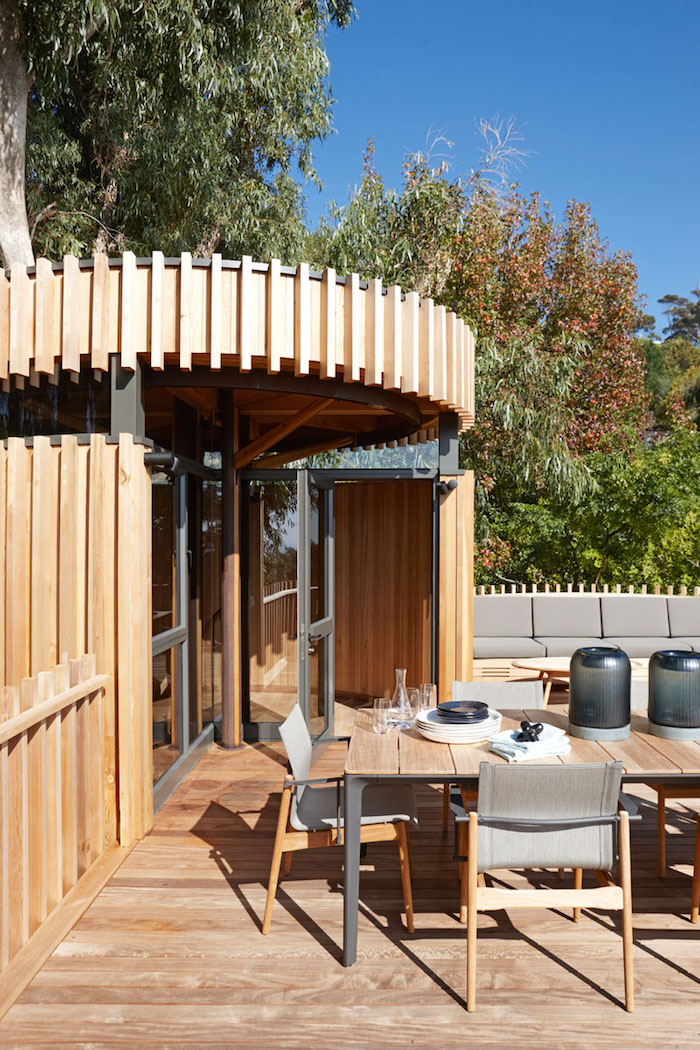 As the main material for both interior and exterior was the tree. You should pay special attention to the ideas of designers. They deliberately kept the texture of the wood to old age naturally, it gave the house even more uniqueness. Thus, unusual house Paarman Tree House had a unique design, which will allow not only to enjoy the surrounding beauty and feel the connection with nature.