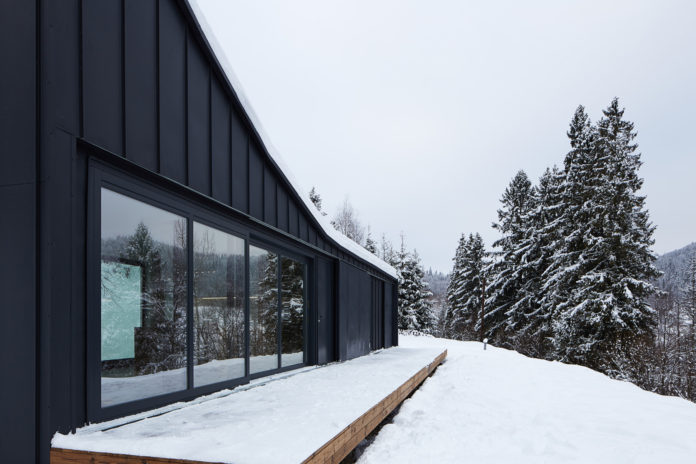 Country villa COSMOS BlackRock with a terrace in Western Ukraine from COSMOS Prefab
The Ukrainian company COSMOS Prefab has presented a ready-made project of a villa COSMOS Blackrock located near Trostyan Mountain in the village of Slavskoe, Ivano-Frankivsk region, Ukraine. The house with an area of ​​59 square meters consists of 3 rooms and a terrace.
The main space of the house is the kitchen – a living room with large panoramic windows on both sides. This solution allows you to turn the house into a large walk-through terrace that will unite the space outside and inside.
At the entrance to the closet there is a smart home control center: climate control, security system, electricity and power supply management. For heating, a warm electric floor is used, which is able to provide a comfortable temperature in cold weather. In addition, there is also a fireplace from the Polish company Koza.
The studio kitchen is the largest area of ​​the home where family and friends will gather in the evenings. The space is decorated in light colors with elements of natural wood. Furniture from manufacturers such as Dobro Design Studio and M & amp; K Mebel, Abra Meble and Blum brand fittings. The house has a Marmorinofloor floor. Outside, the house is covered with Ruukki's Finnish seamed corrugated board.
The next zone is the master bedroom. It has one large window and a full double bed. Next to it is the bathroom with a Kludi brand shower.
The third room is located on the second mezzanine floor. It can be used as a guest bedroom, nursery, or just a stargazing spot. In addition to the main rooms, there is also a technical room with a separate entrance, located behind the wall from the bedroom. Another important detail is that all side windows can be closed using sliding modular panels.
Address ul. Academician Voloshin, 121a, Slavskoe, Ivano-Frankivsk region, Ukraine Site cosmosprefab.com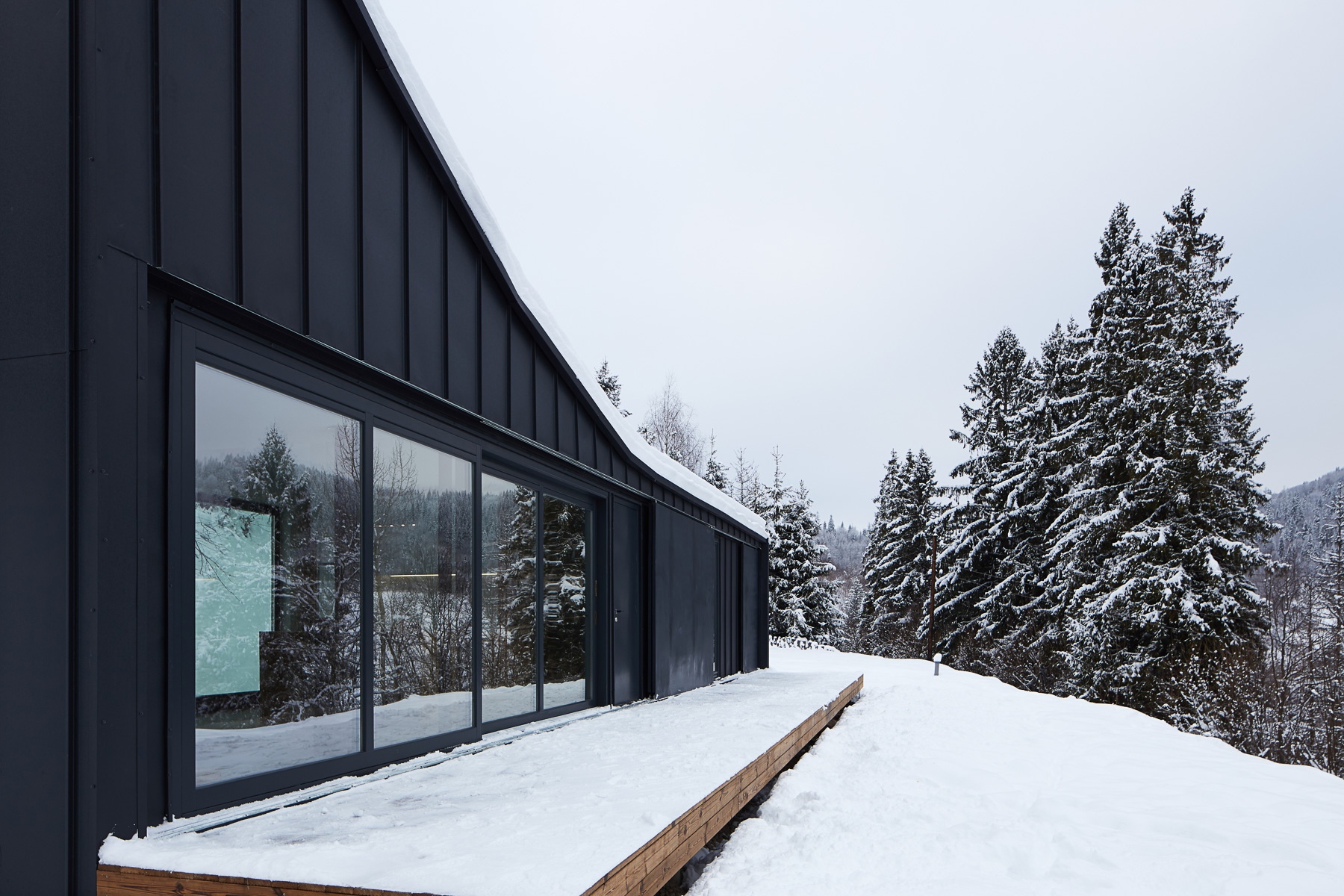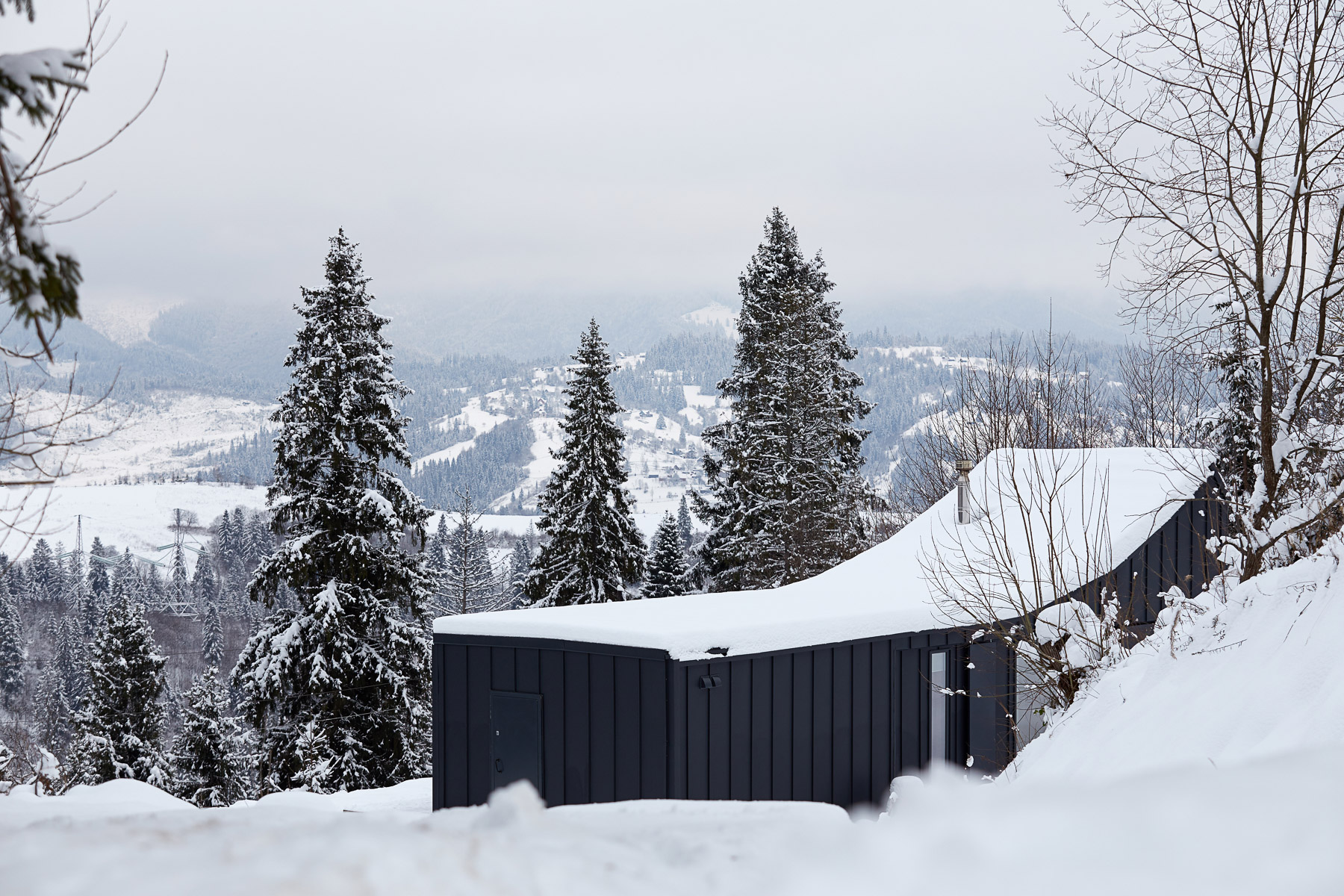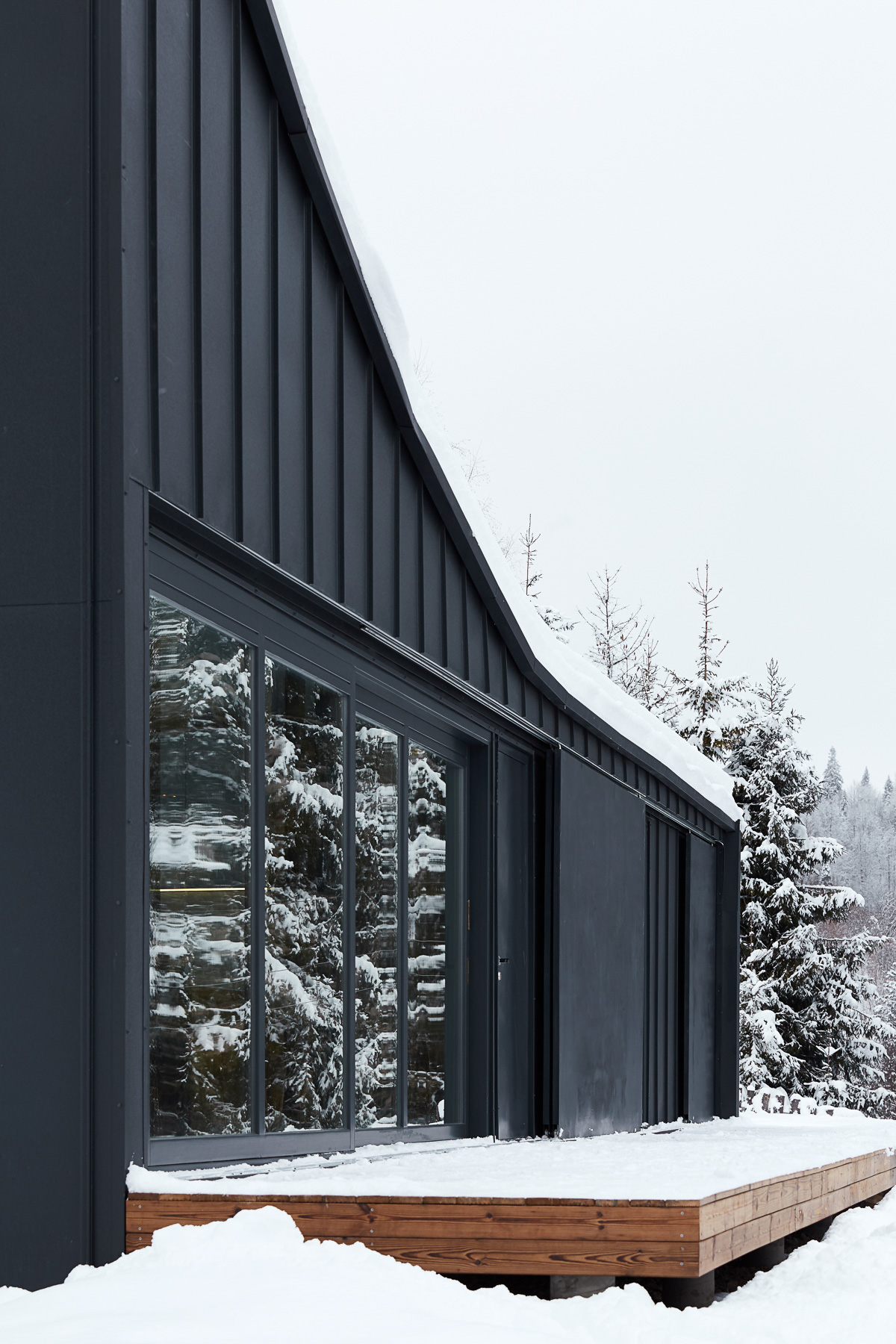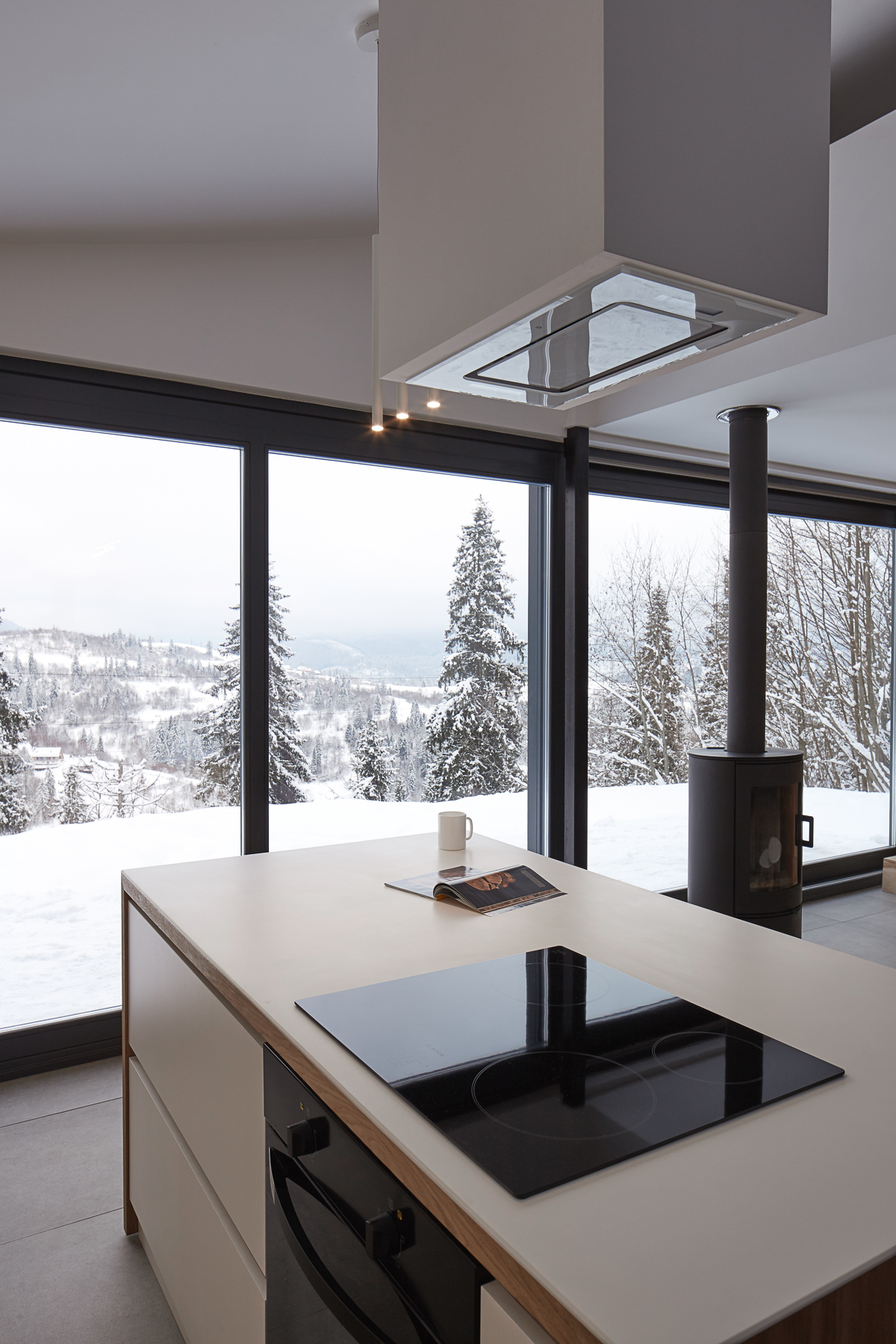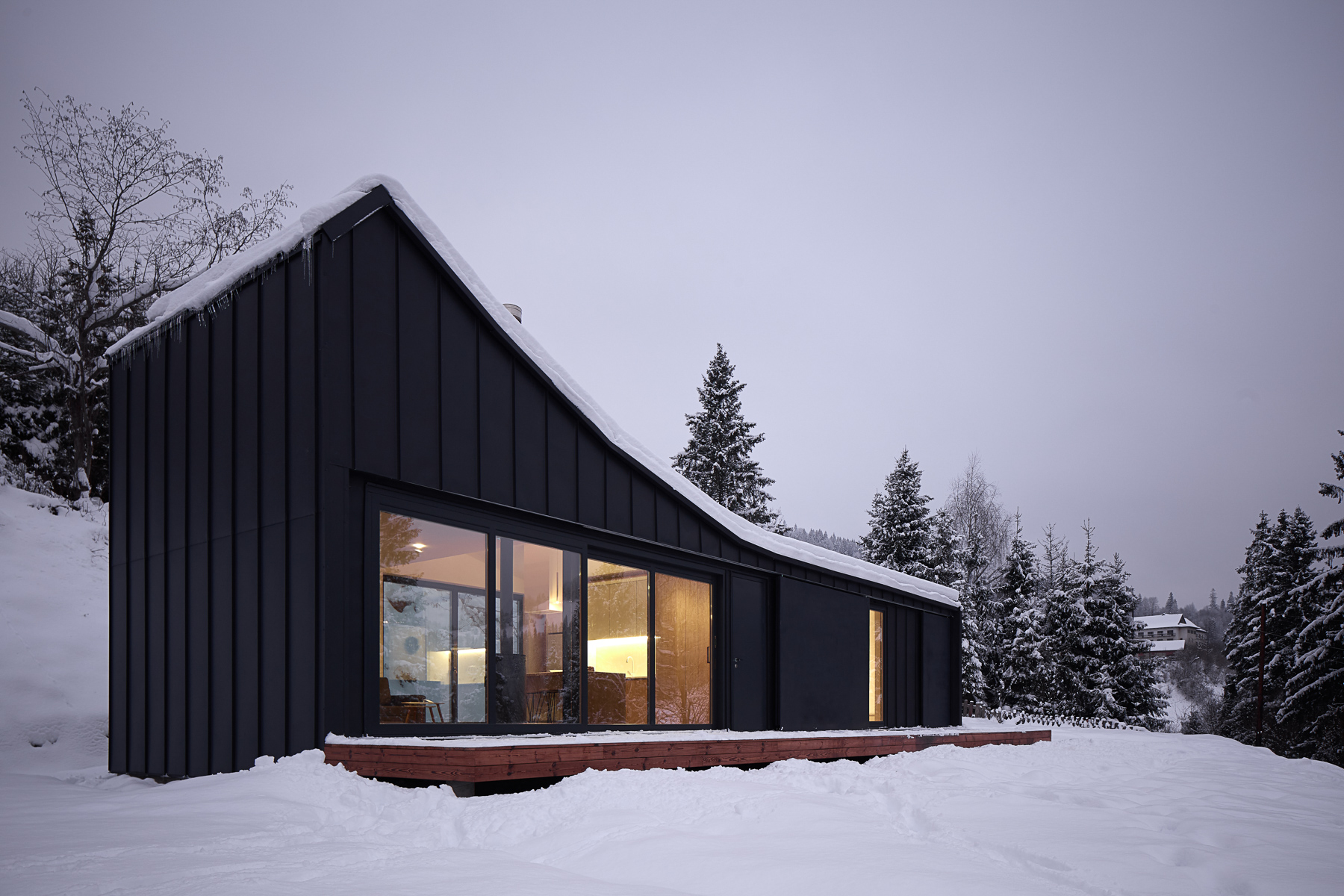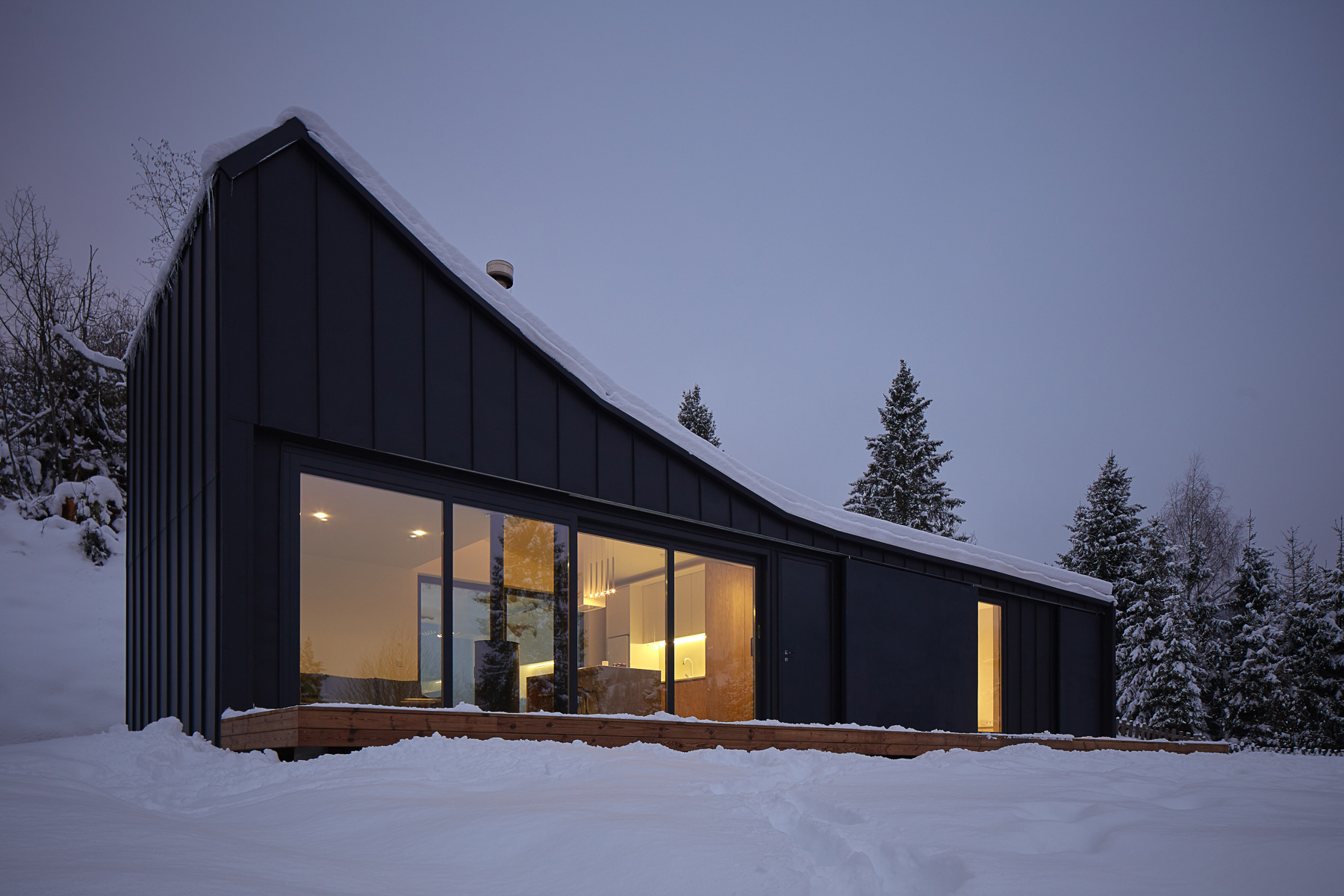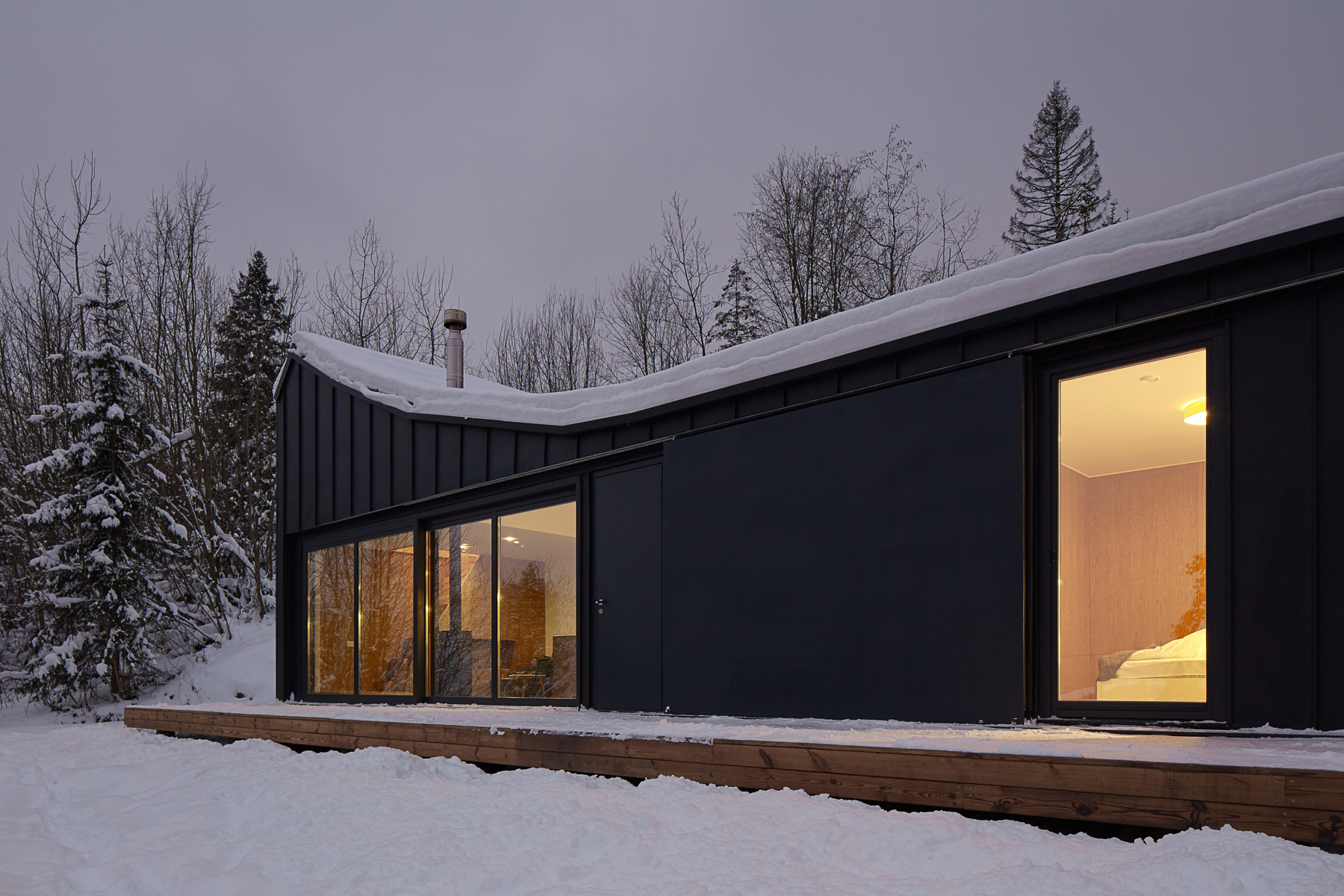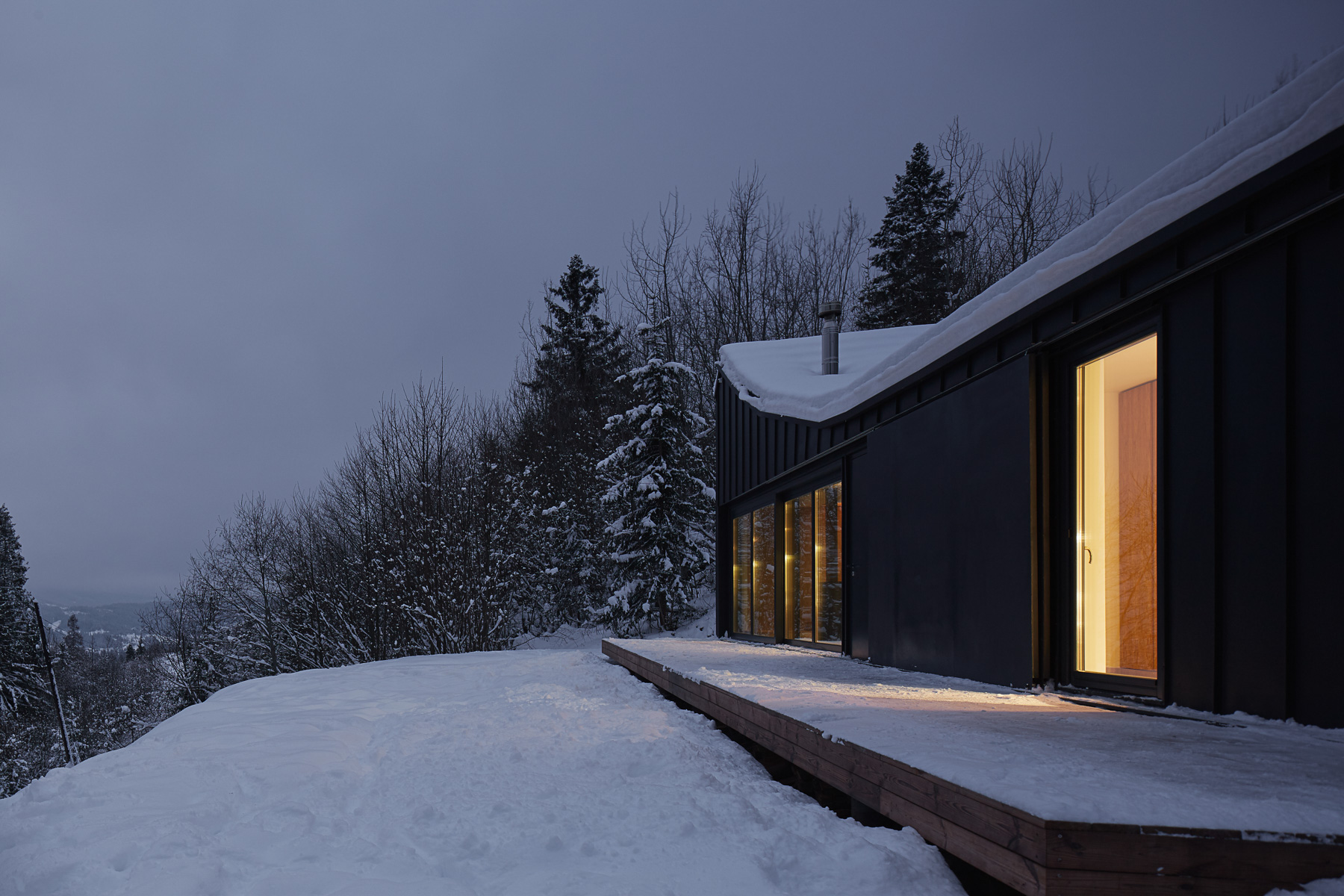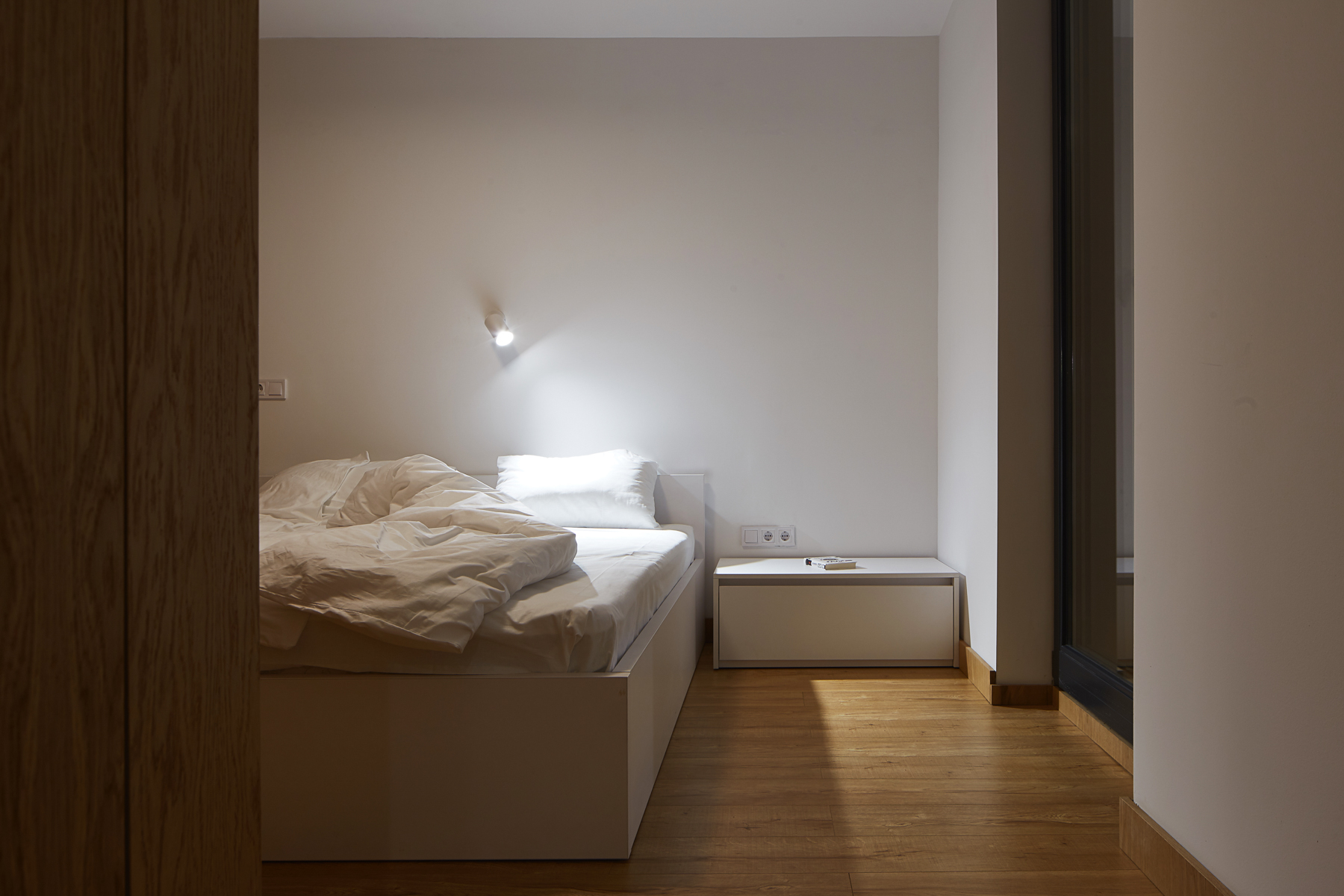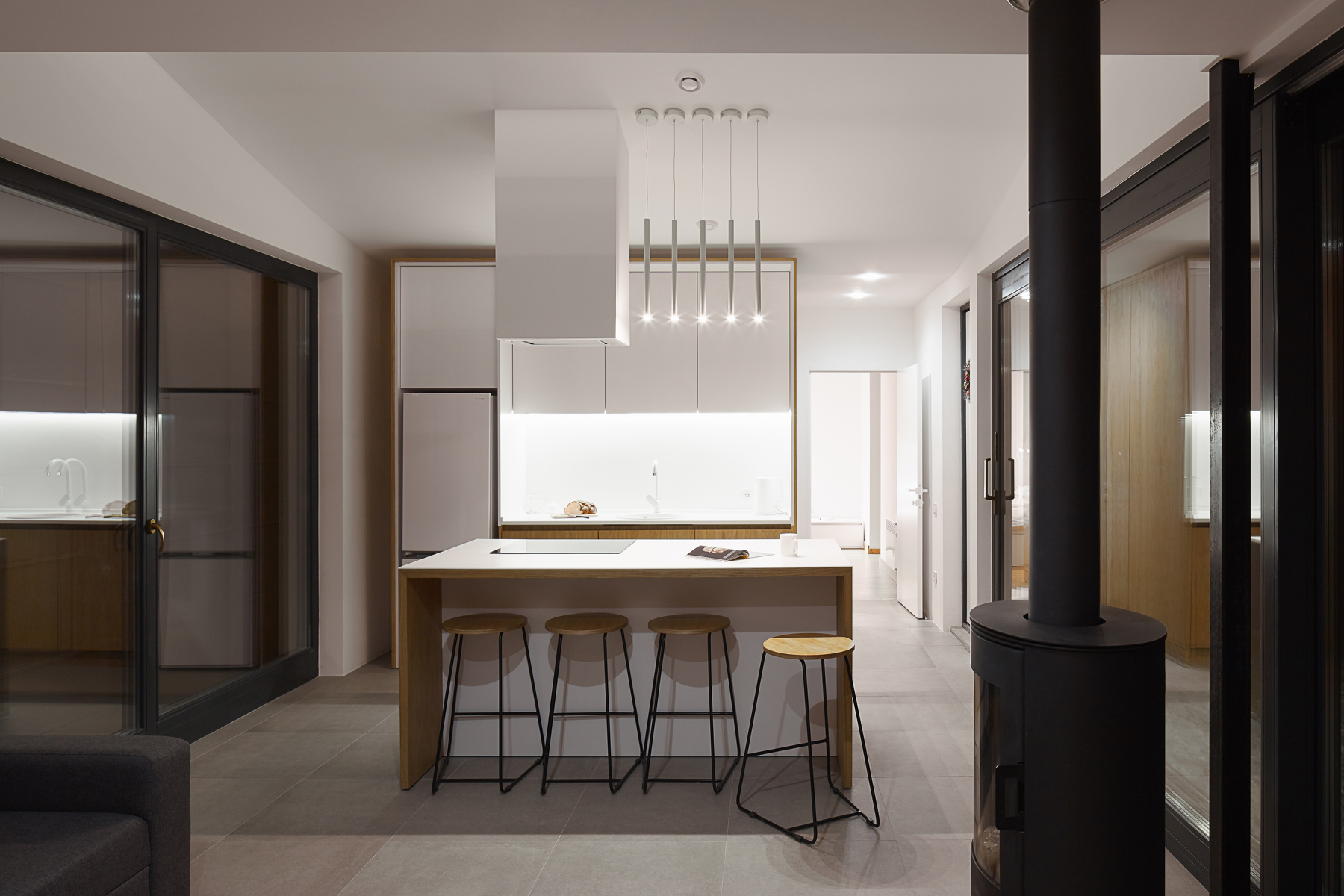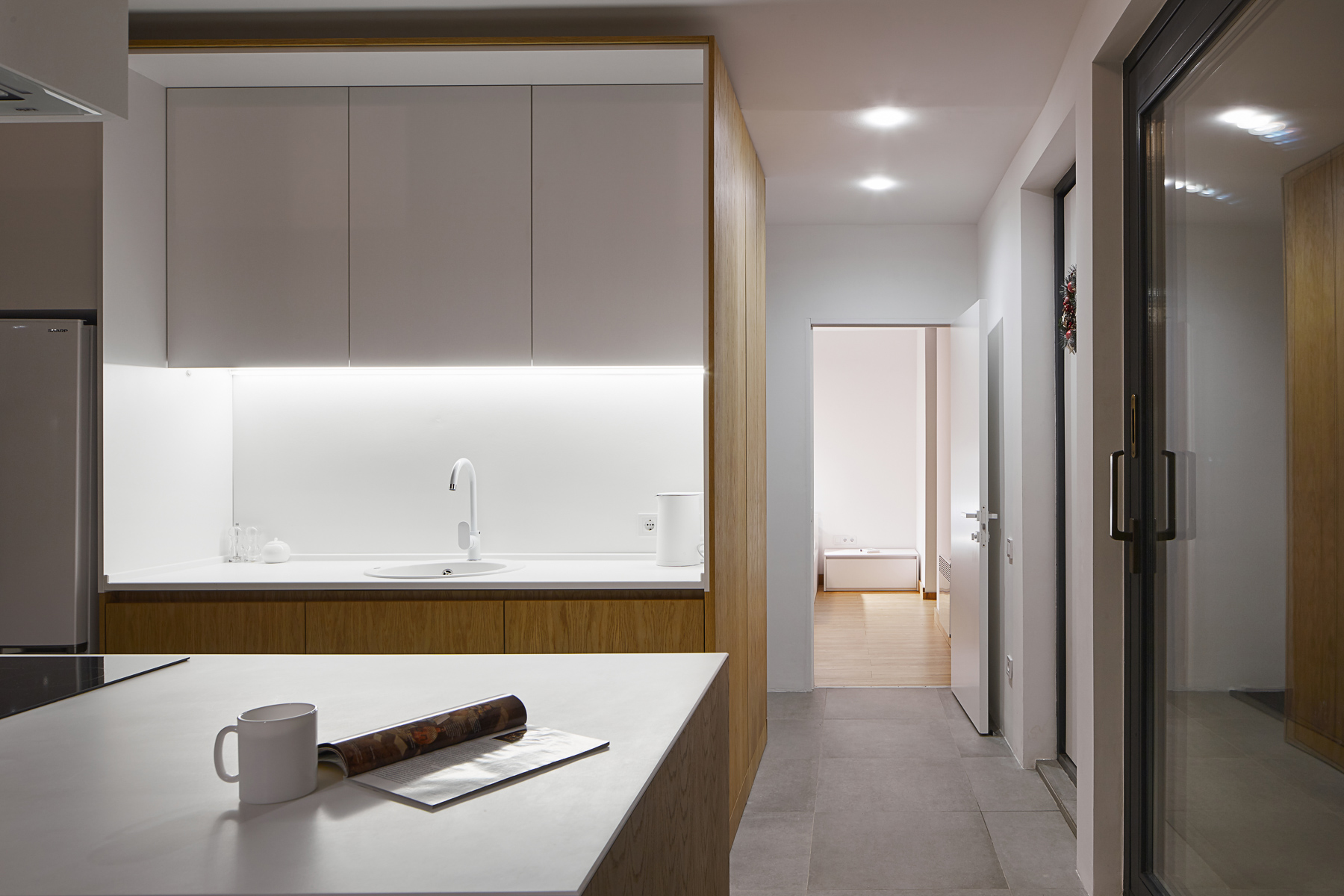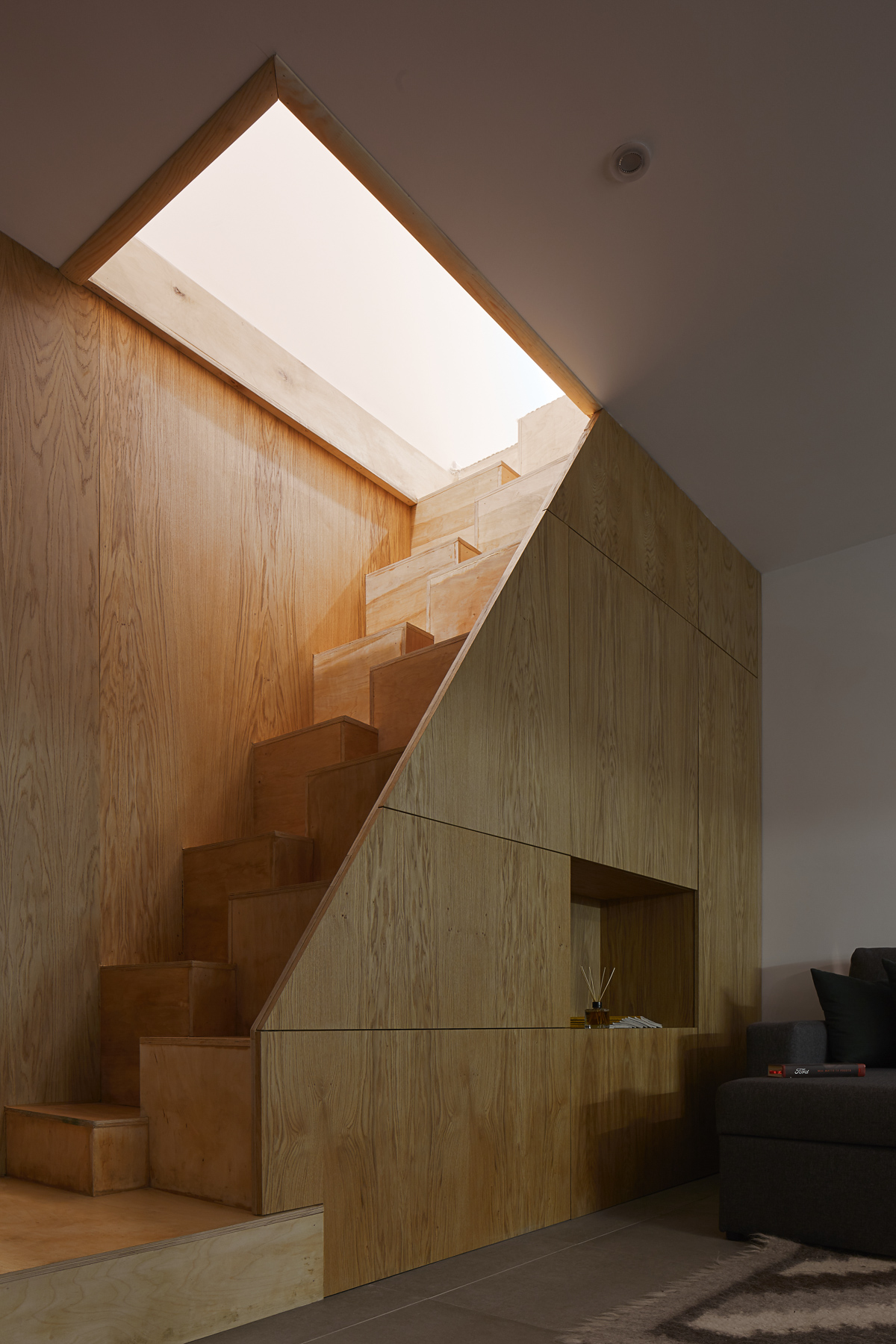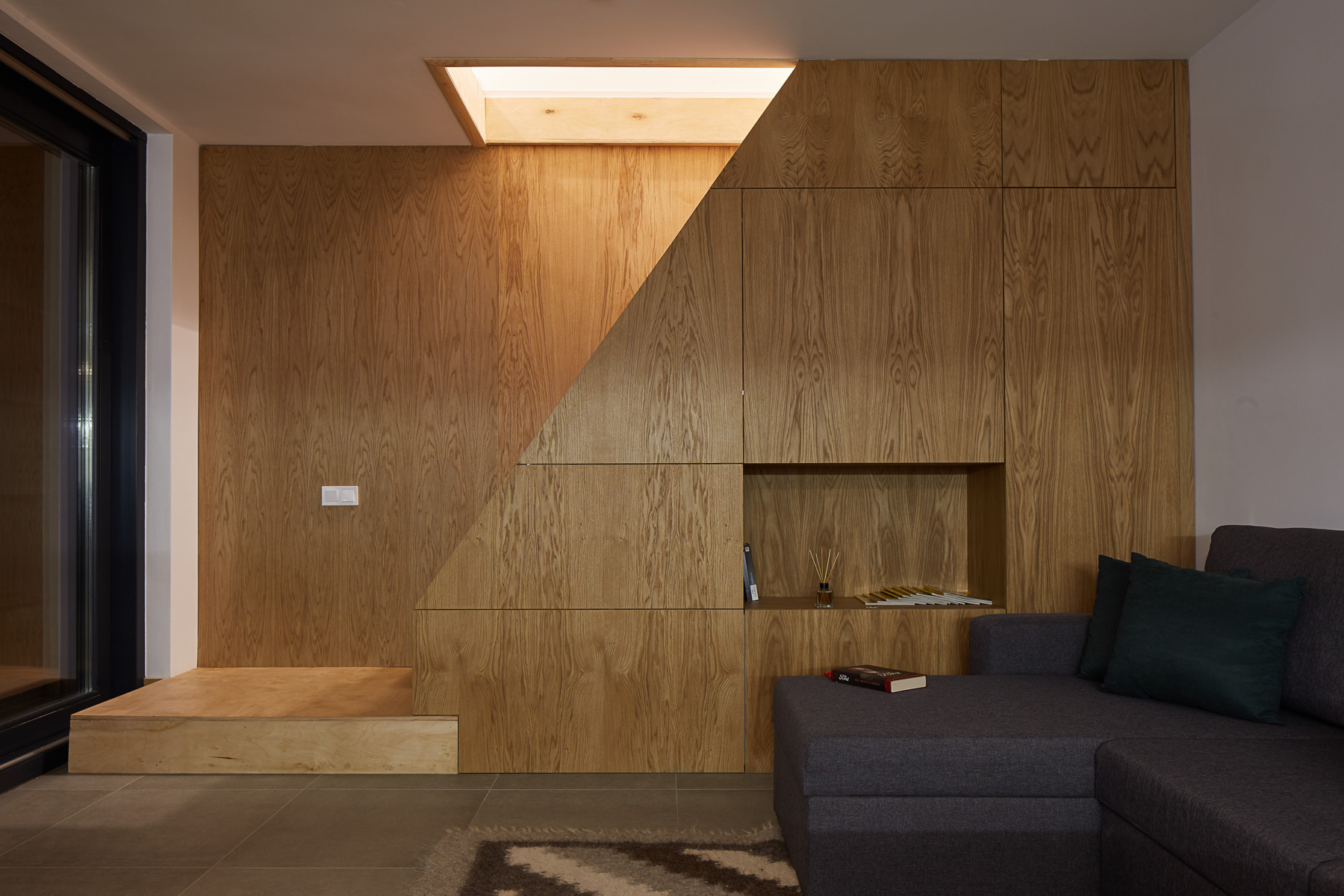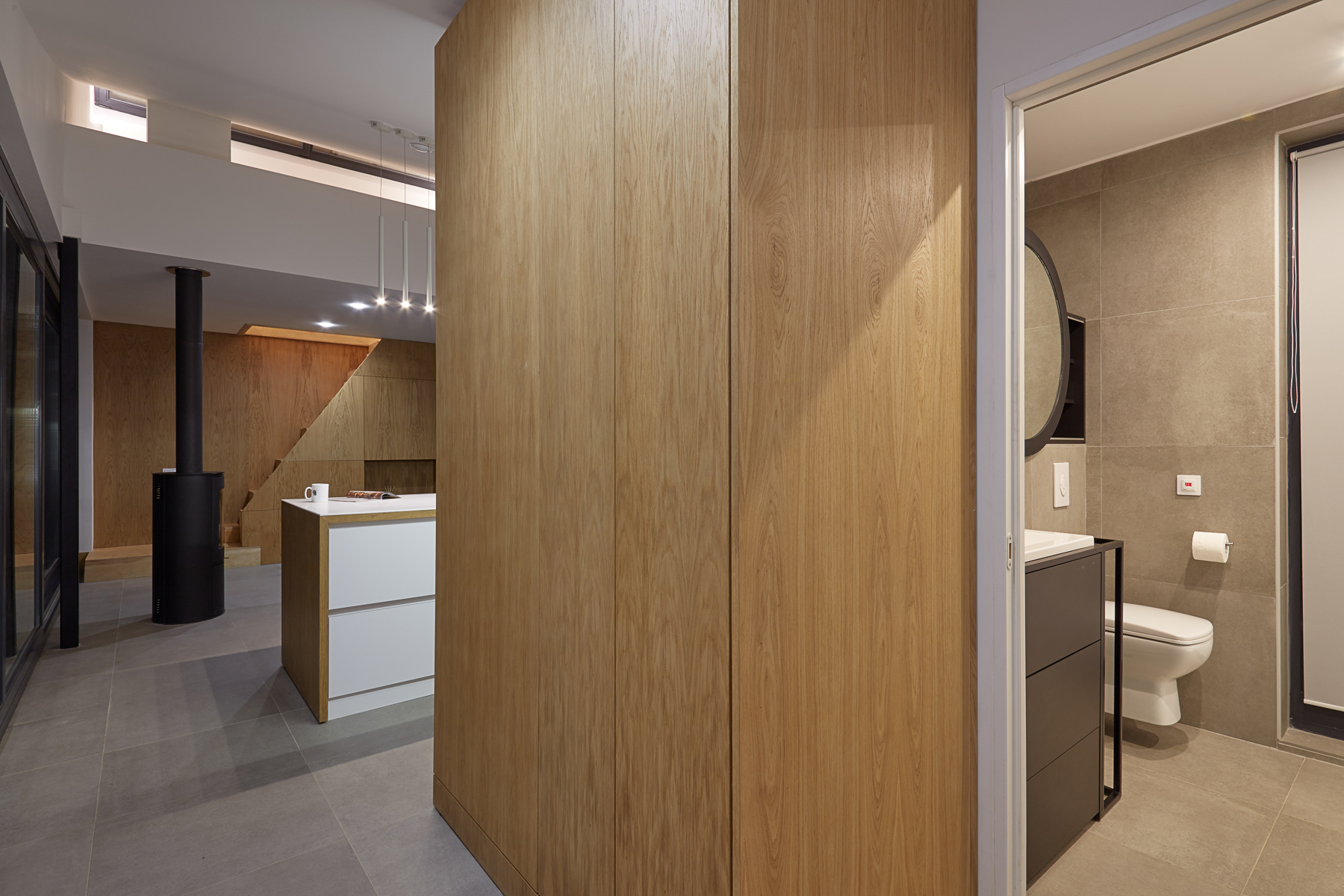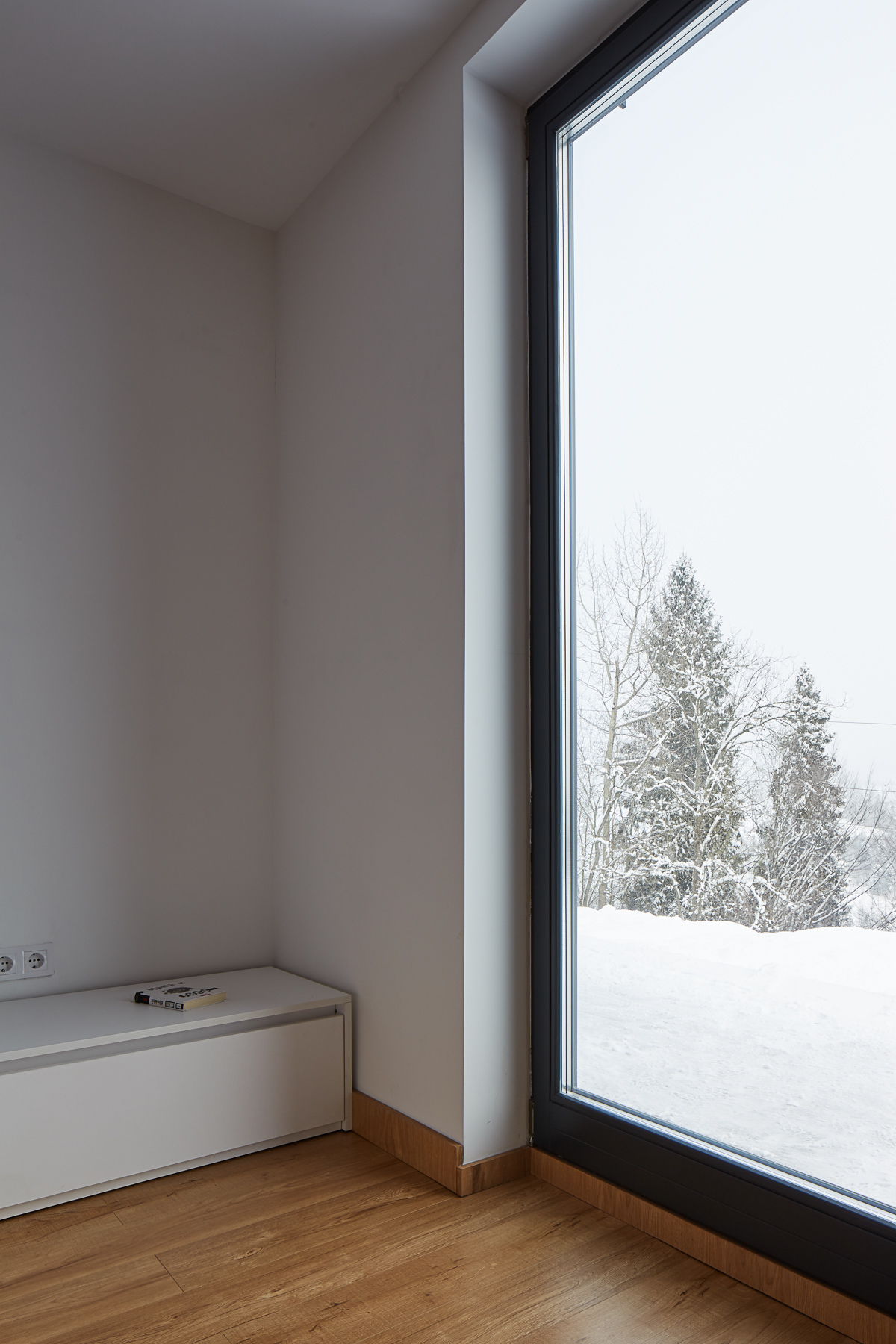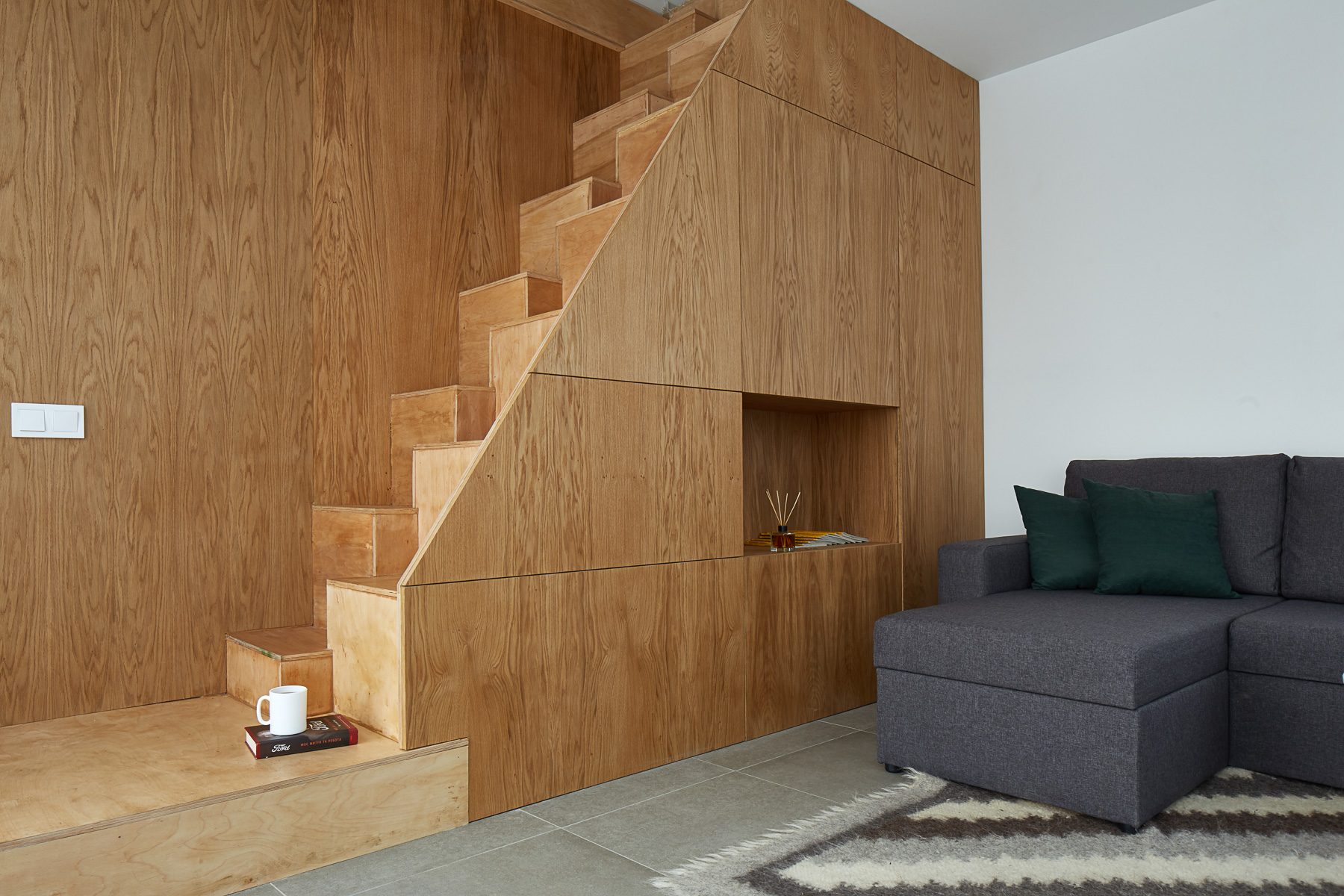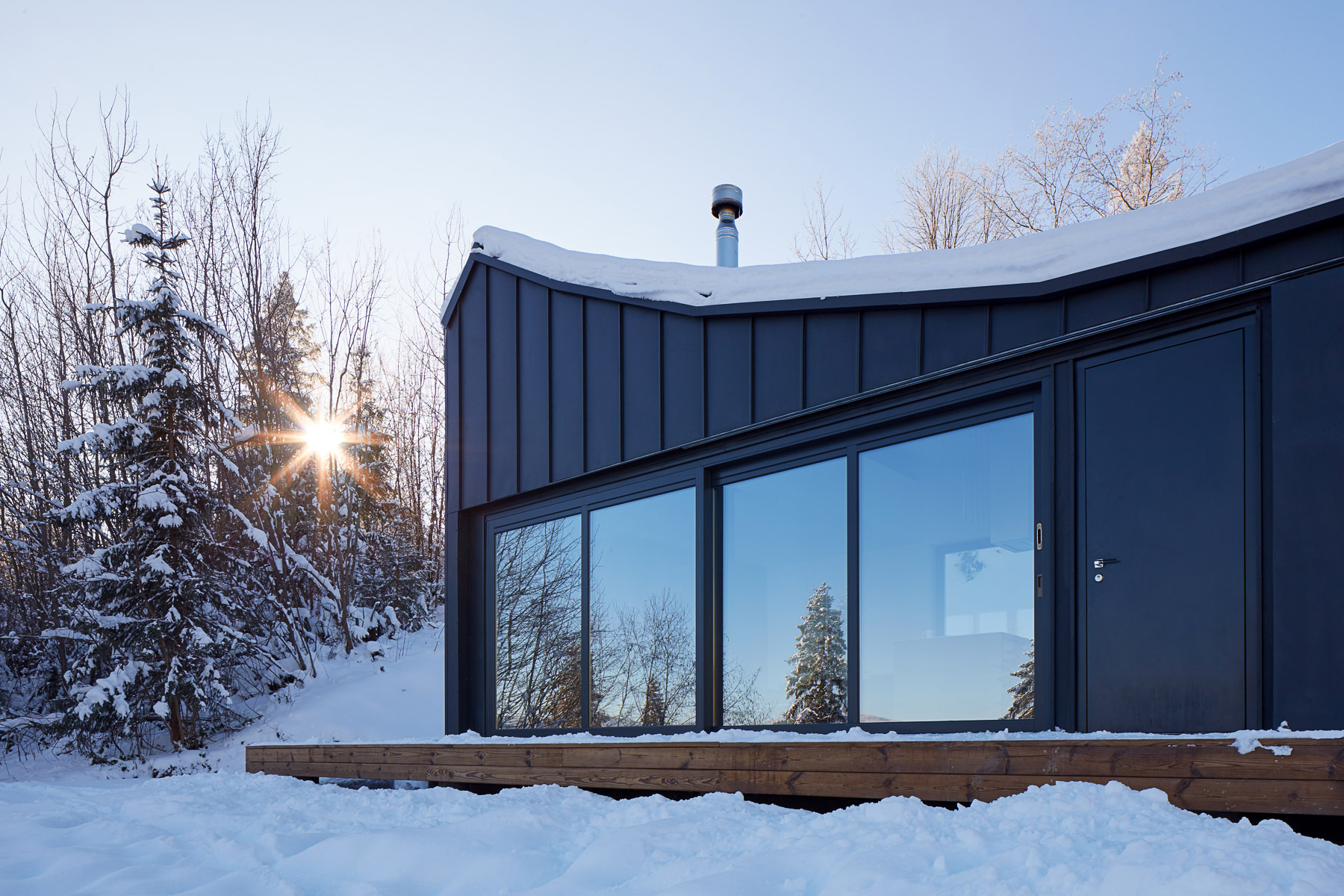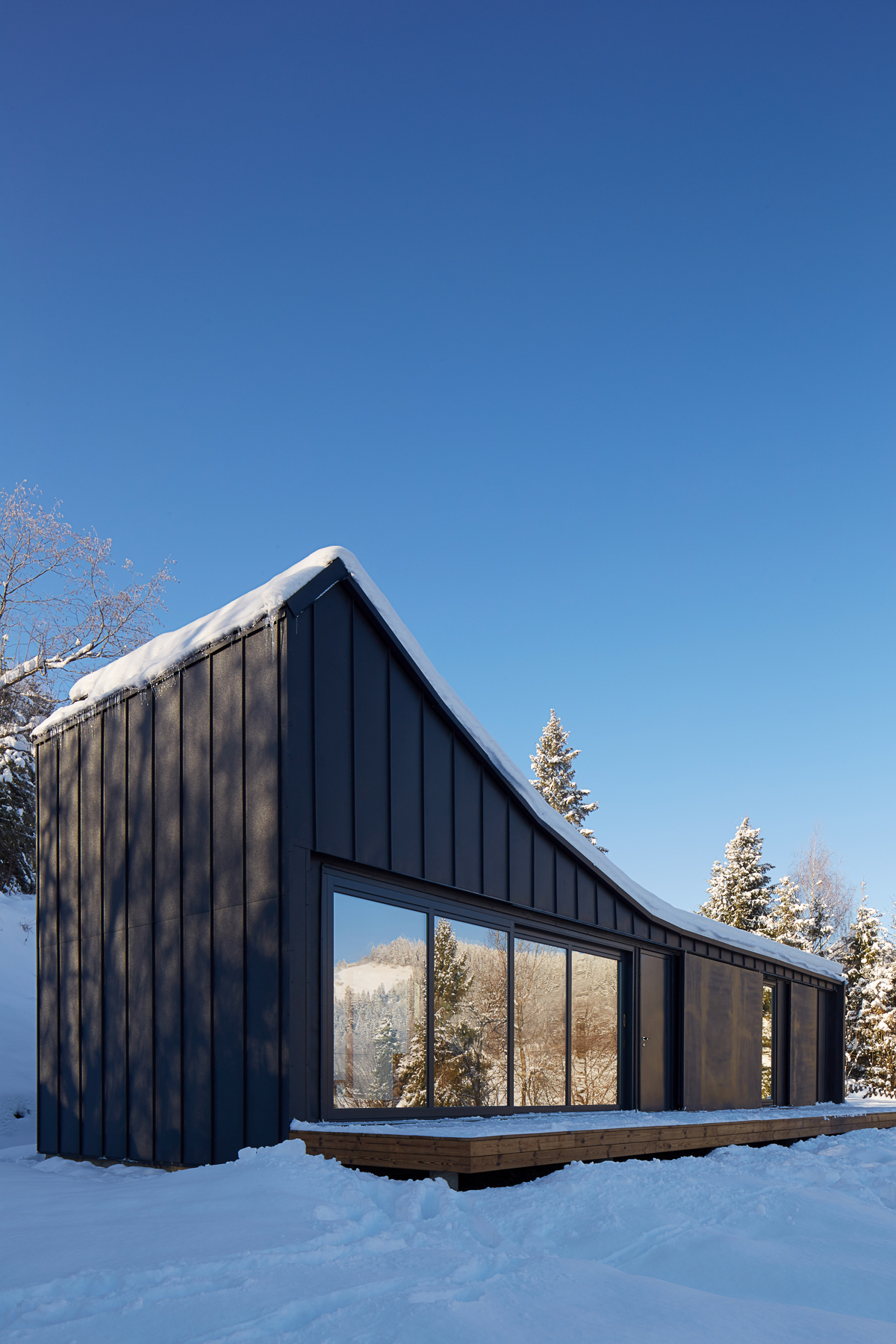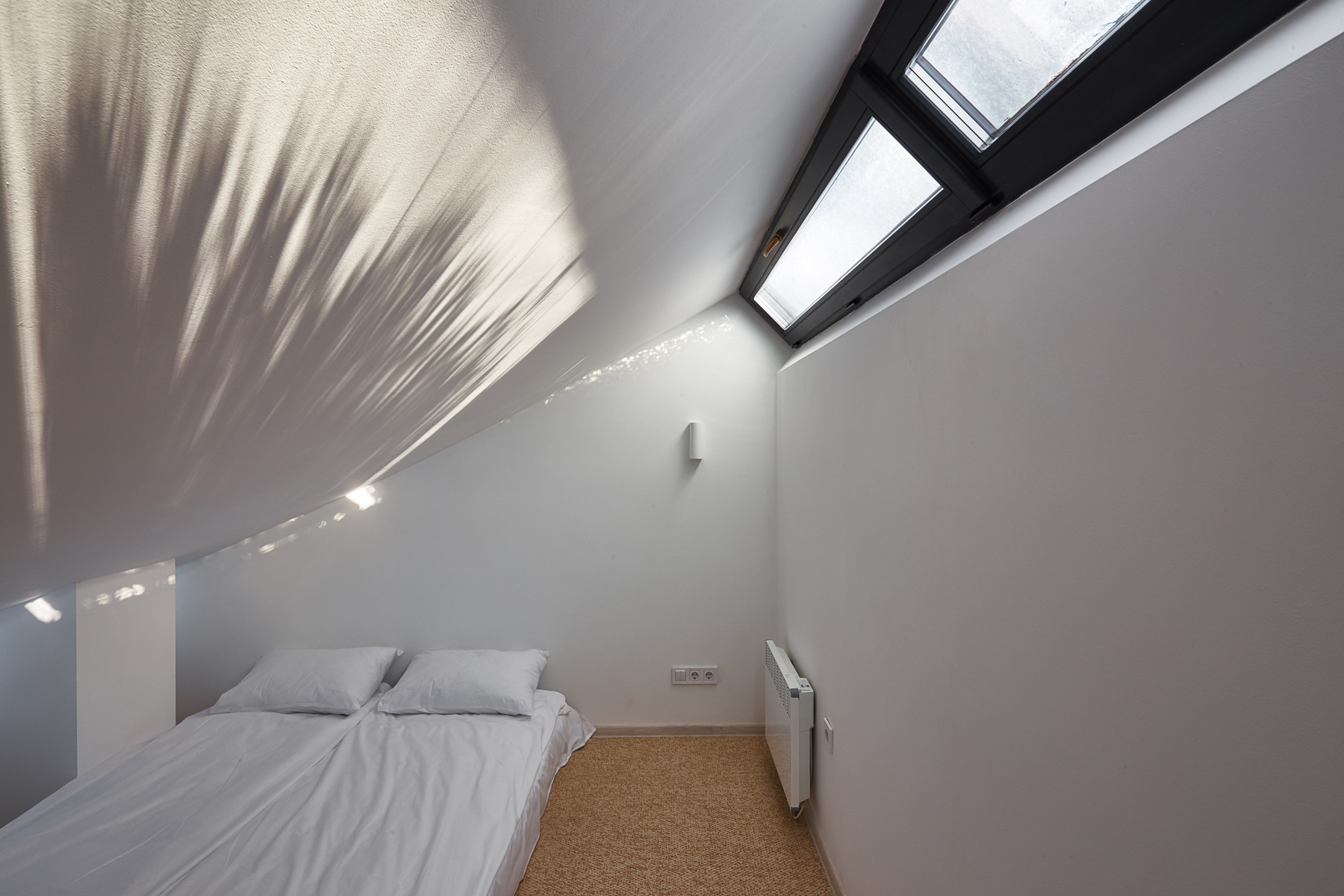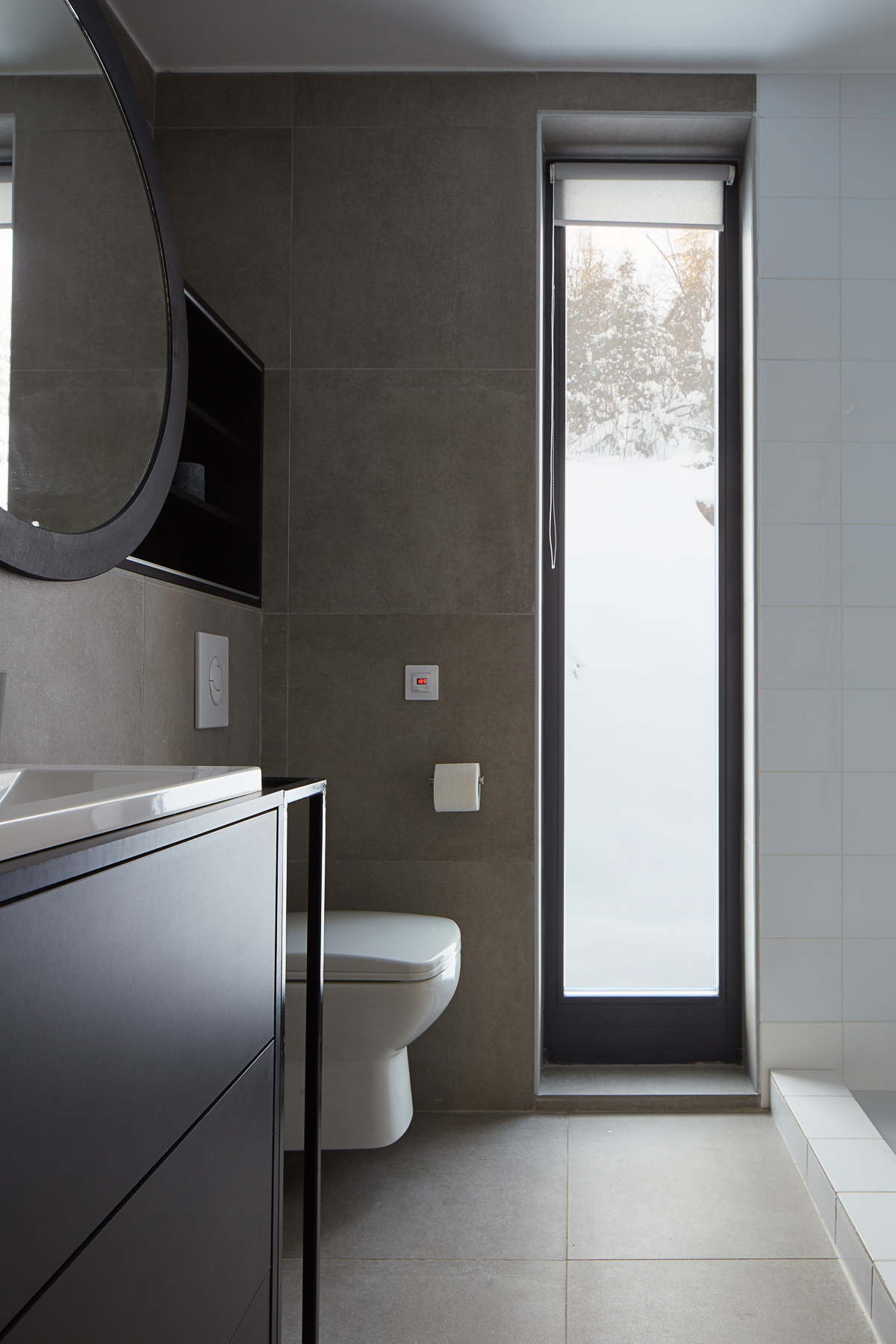 Architect: COSMOS Prefab Site: cosmosprefab .com Location: Slavske, Ivano-Frankivsk region, Ukraine Photo raf: Andrey Shustykevich