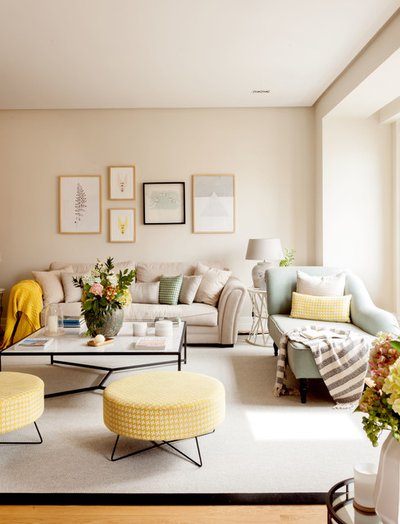 Each year, the Agency NCS Spain-IdeColor selects color palette — six shades in each, which will soon become a trend. Spanish edition of Houzz talked to the experts about fashion palettes next year.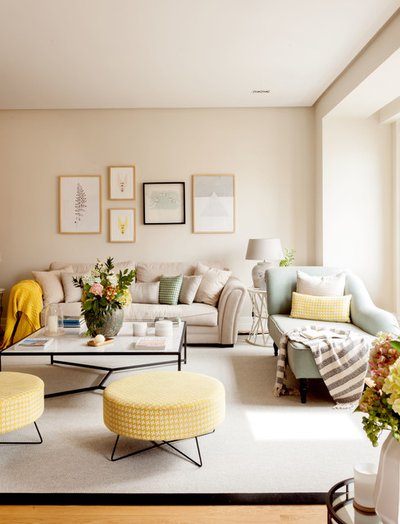 NATALIA ZUBIZARRETA INTERIORISMO
The expert consultants
Carl Johan Bertilsson (Karl Johan Bertilsson), Academy Director of color, NCS Spain-IdeColor;
Alejandra gandía-Blasco (Alejandra Gandia-Blasco), Deputy creative Director Gandia Blasco Group;
Stefano Basile (Basile Stefano), CEO Fiora;
Maria Jose Reviriego (Jose Maria Reviriego), marketing Manager at Pinturas Montó.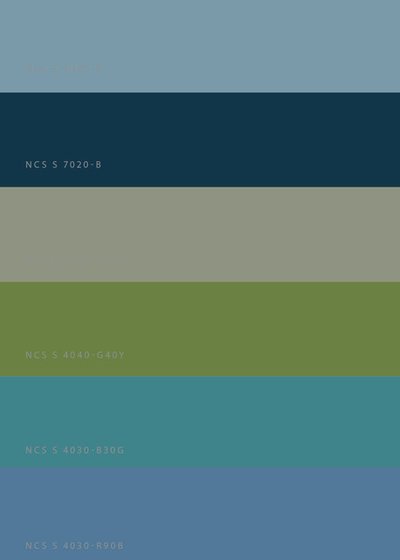 Palette 1: shades associated with sustainability
This palette of green and blue hues, which meet the growing concern of society about the ecology of the seas and oceans. "One of the influencing color is to sense the environment. As consumers, we are looking for sustainable alternatives that soothe our conscience. That's why in furniture and design aesthetics of recycling or worn furniture is becoming more noticeable," says Carl Johan Bertilsson.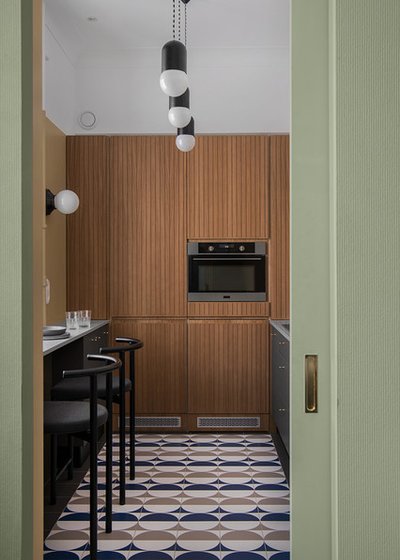 PROforma design team
This approach affects the new materials, "which are created from wastes and plastics extracted from the sea. Create biomaterials that bear a specific color palette," continues the expert.
In this ekusileni "green and blue colour shades are of great interest," says Stefano Basile from Fiora.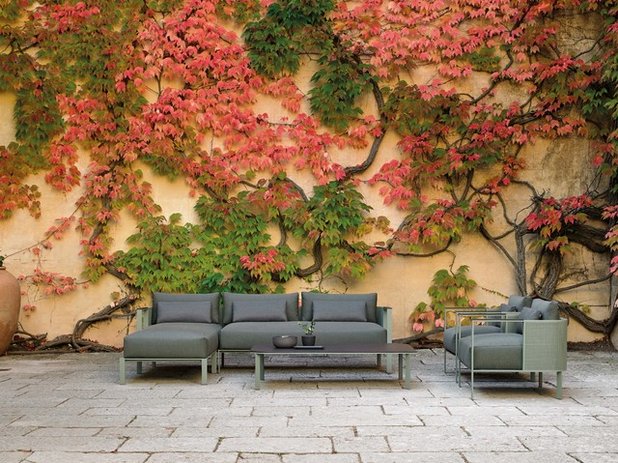 Garden furniture, diz. Daniel Germany (Daniel Germani) for Gandiablasco
For example, in furniture for garden and terraces is reflected in the use of the palette of the environment. The company Gandiablasco presented "19 shades that occur in nature; the paint with which we live anywhere in the world from grey and ochre to green," says Alejandra gandía-Blasco.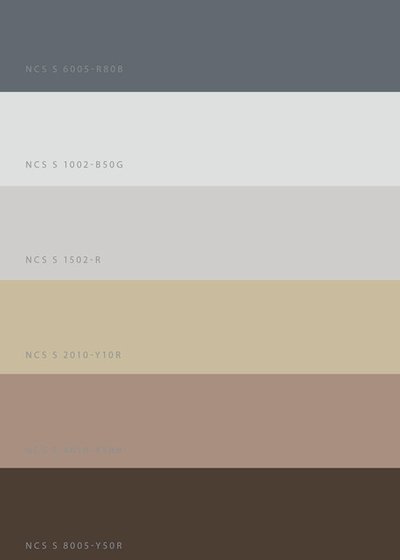 Palette 2: out of network
Search soothing natural shades occurs in response to daily stress caused by, among other things, the intense impact of social networks and technologies. As explained by Carl Johan Bertilsson, "some experts are already talking about technological dependence." The consequence of all this was a growing trend to a digital "off" or detox, lead to a more calm, natural colors.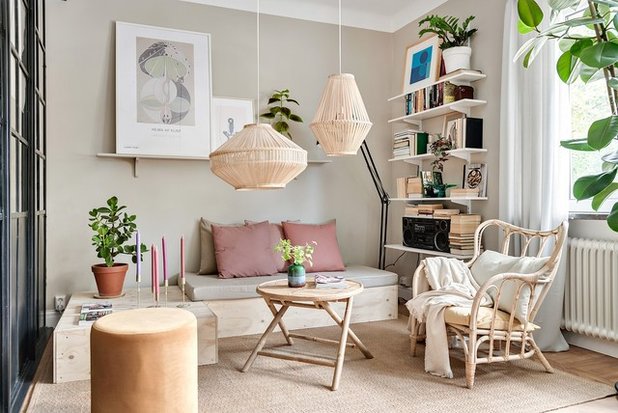 Bjurfors Skåne
The reason why warm natural colors are gaining popularity, "they correspond to what people need today: to find peace at home…" explains Maria Jose Reviriego.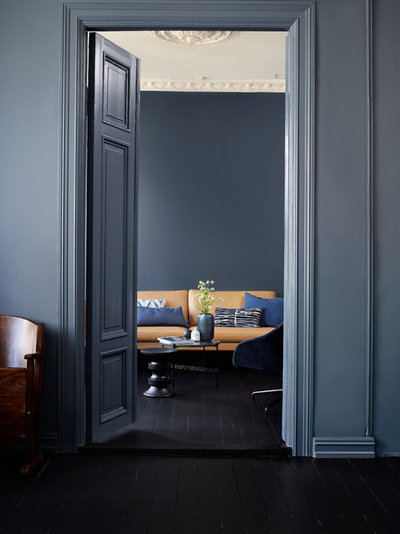 Jotun Pinturas
Darker shades of this palette are suitable for "spacious interior with high ceilings or a lot of light where you can use coal, tint of pigeon's wing, dark brown," continues Maria Jose Reviriego.
Palette 3: the search for new gender shades
Color trends reflect changes in our way of life and thinking. For example, "worldwide, there is a tendency to feminism, which not only affects the empowerment of women, but also creates a new way of understanding men by challenging what is understood as male or female," says Carl Johan Bertilsson.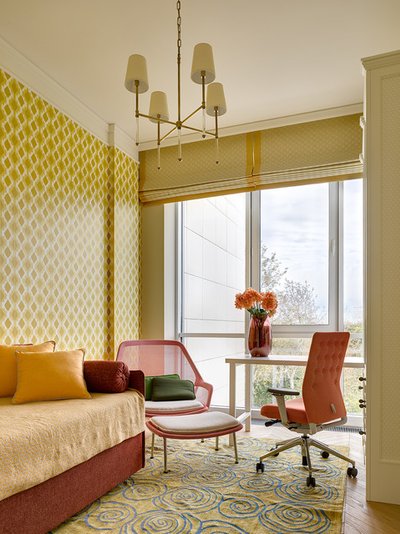 Ariana Ahmad Interior Design
For example, in some countries (including Sweden), "ceased to paint the nursery for a girl in pink and boy in blue. A protest even do the opposite," — said the expert.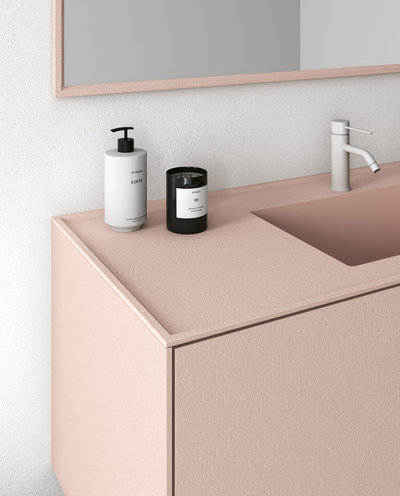 FIORA
Bloc
The Cabinet for bathroom Nude from Fiora
The same thing happens in other interiors of the house. Stefano Basile, for example, notes that from the point of view of perception of such shades as pink, are increasingly being taken, regardless of sex. "For example, we have introduced a pink version of furniture for bathrooms Nude — and this is not exclusively for women, he has a place in any bathroom."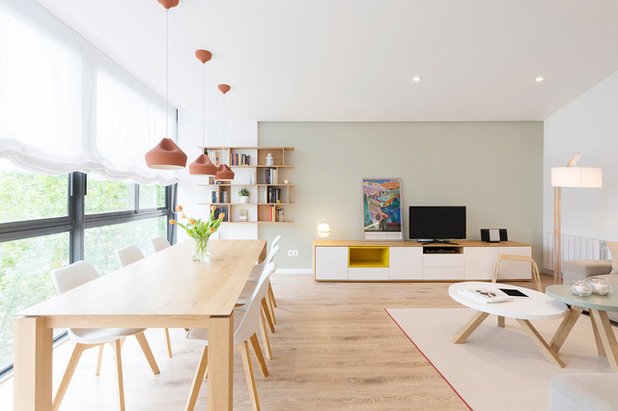 Bea Schulze
Expert advice: don't be afraid of color
"First of all, look at the colors that are already in the interior, and which cannot be changed. Select shades that blend with them. If we paint the wall, you should consider the color of sofa, floor, curtains, window… Better use of medium intensity paint, and the bright do the little details — pillows or lamps, for example", says Carl Johan Bertilsson.
ON THE SUBJECT…
Maison&Objet: Invoices, materials, trends
IT'S YOUR TURN…
Do you think it's local color forecast or universal — suitable for Russian interiors? Share in the comments