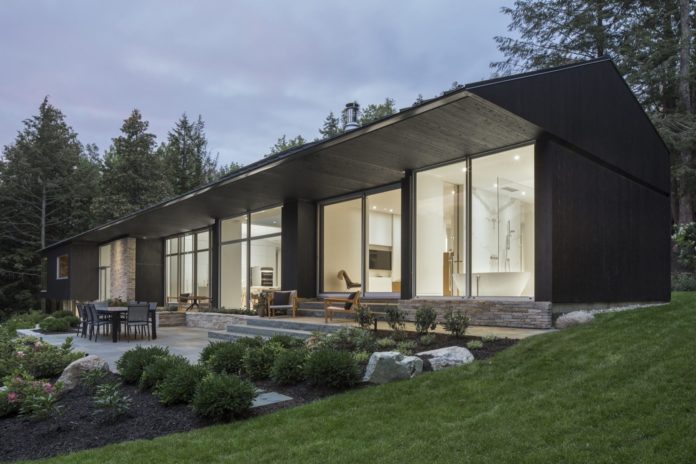 Long Lake House in Ogden, Canada by MU Architecture
MU Architecture has unveiled a Long Lake House in The Order, Canada. Austere and rough outside, inside the house unexpectedly pleases with very spacious and bright interiors. Large bay windows, skylights and immaculate white walls literally flood the space with light. The height of the ceilings in some places reaches 7.5 meters.
All rooms of the residence are designed, forming a single linear row. In addition to the master bedroom, there are two more bedrooms with en-suite bathrooms and a small adjoining hall, as well as a sauna and gym.
The built-in kitchen furniture and the fireplace, over which the TV is hidden behind the panels, have been thought out to the smallest detail in order to disguise all the technical elements. The whiteness of the kitchen can be seen as an extension of the walls and ceilings, while the island emerges as a transformation of the oak floor.
Using the same materials as the main house, the boathouse by the lake offers an additional kitchenette and a magnificent terrace on the roof, which makes it possible to admire the sunsets.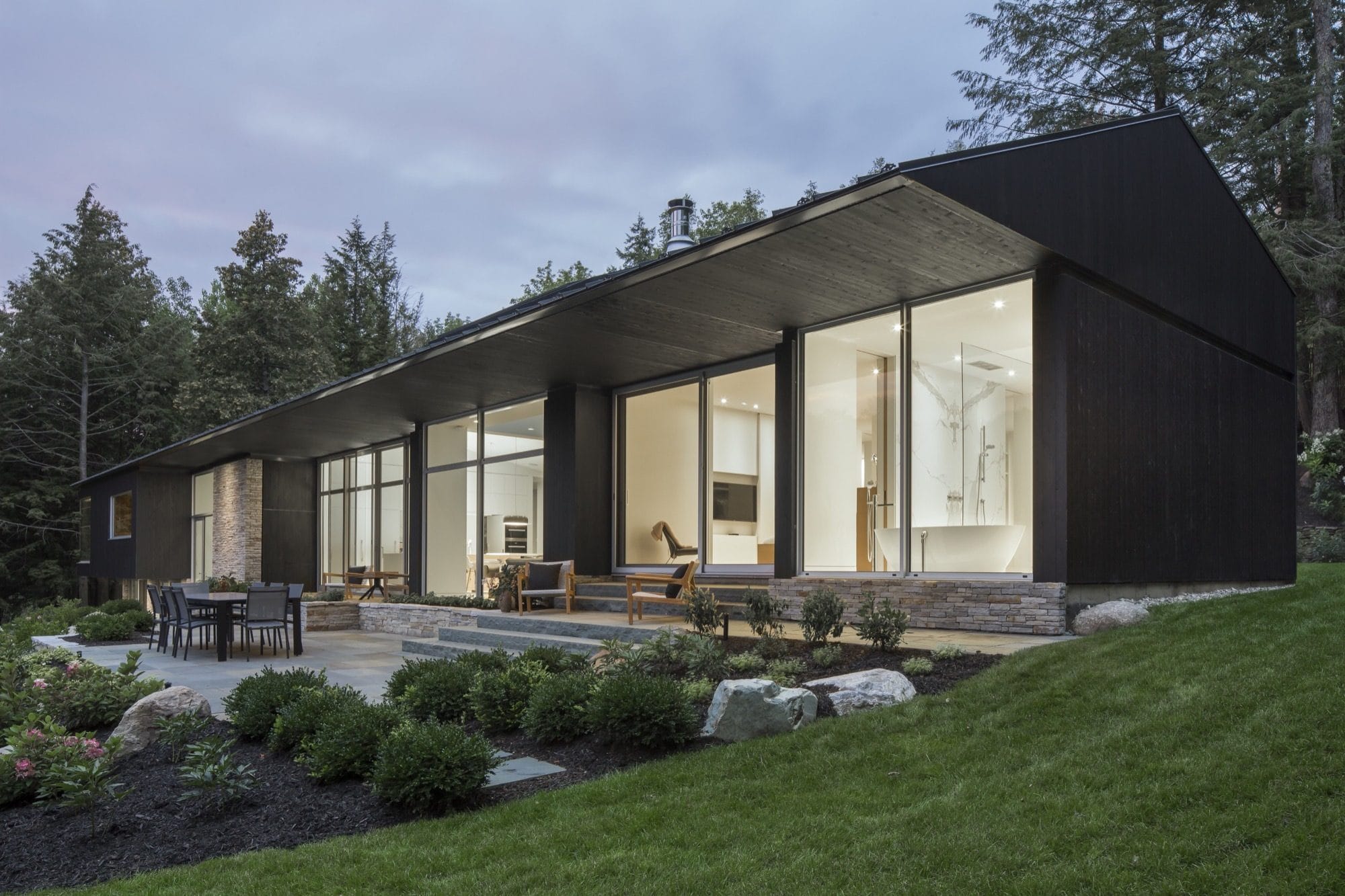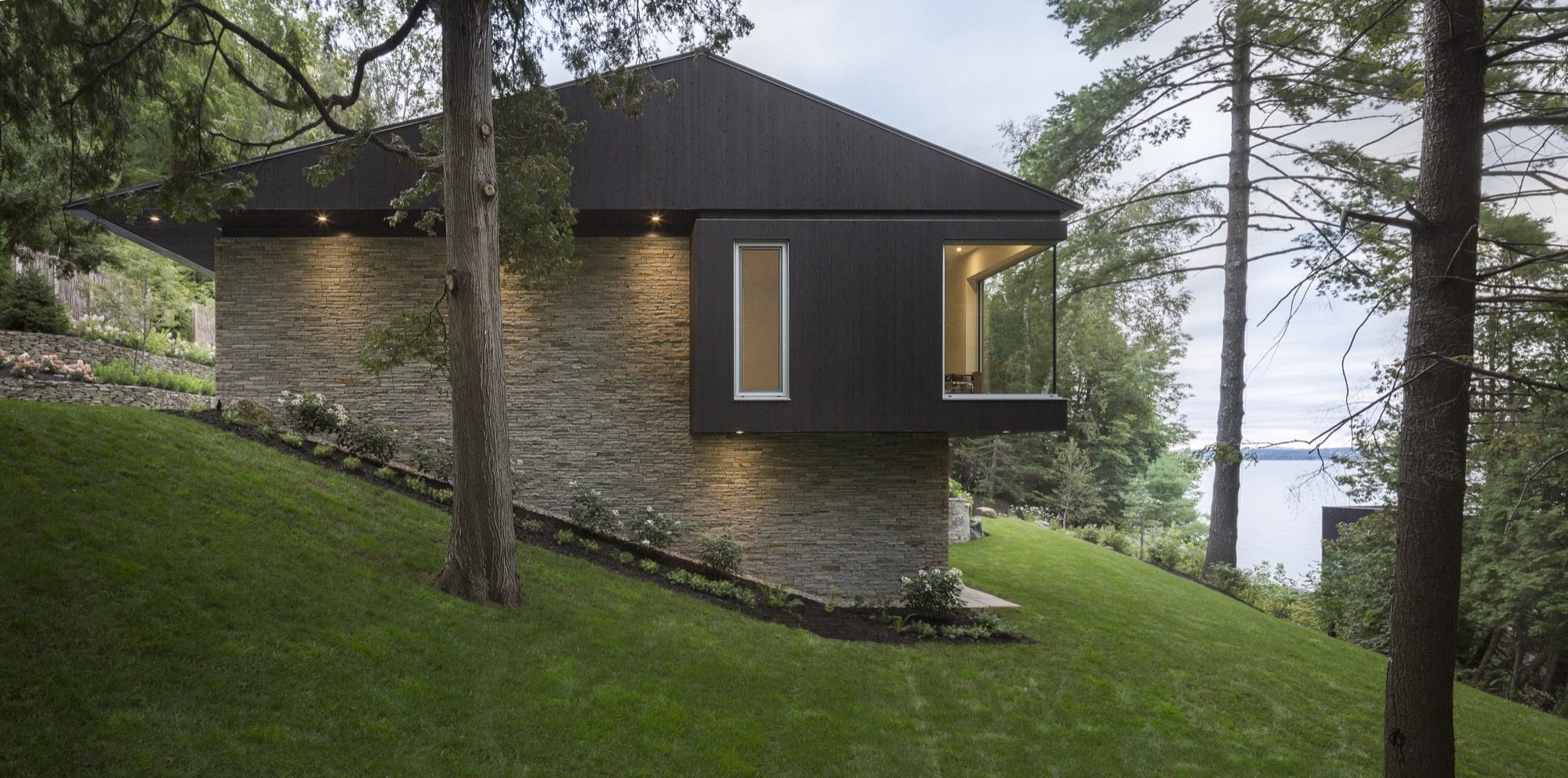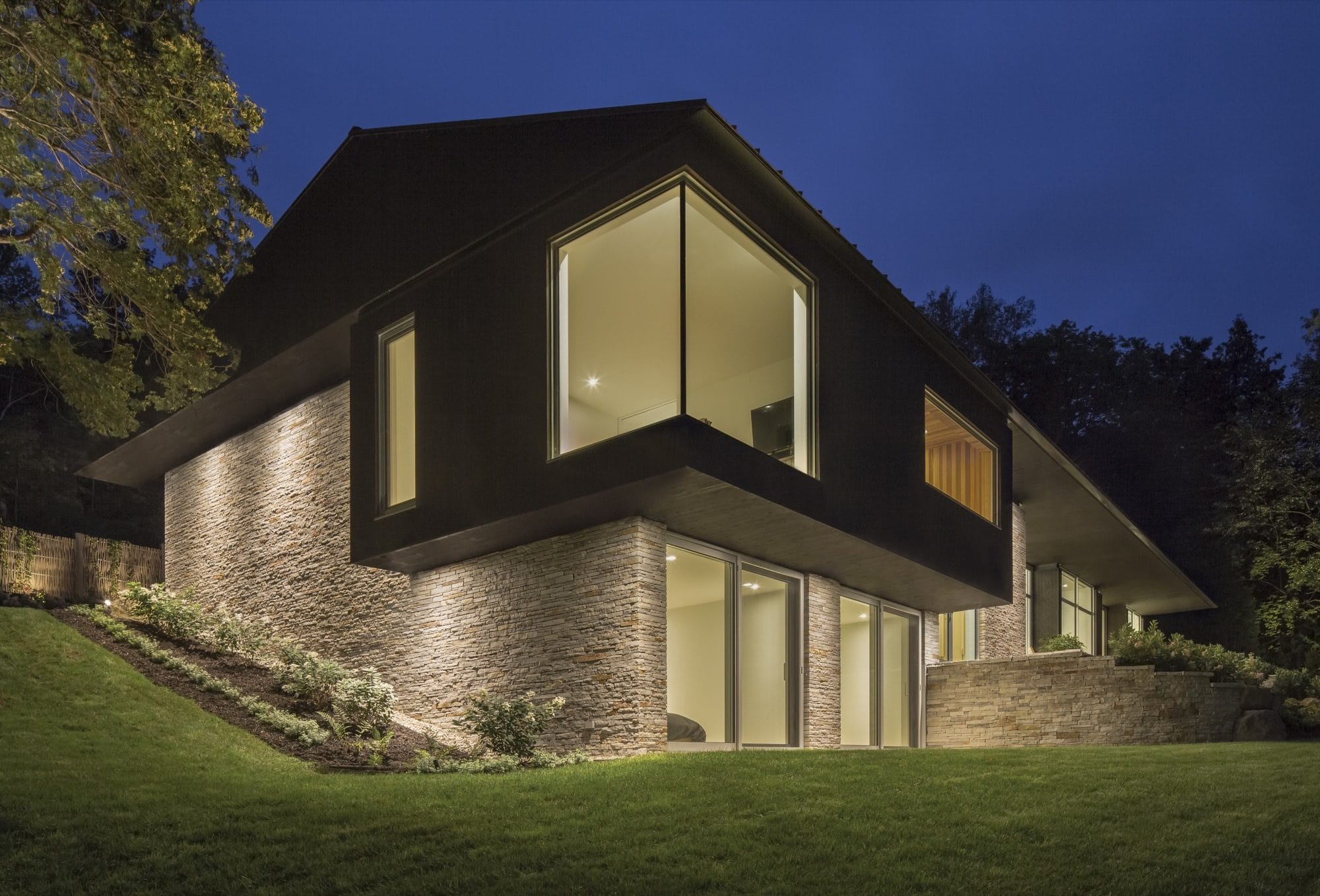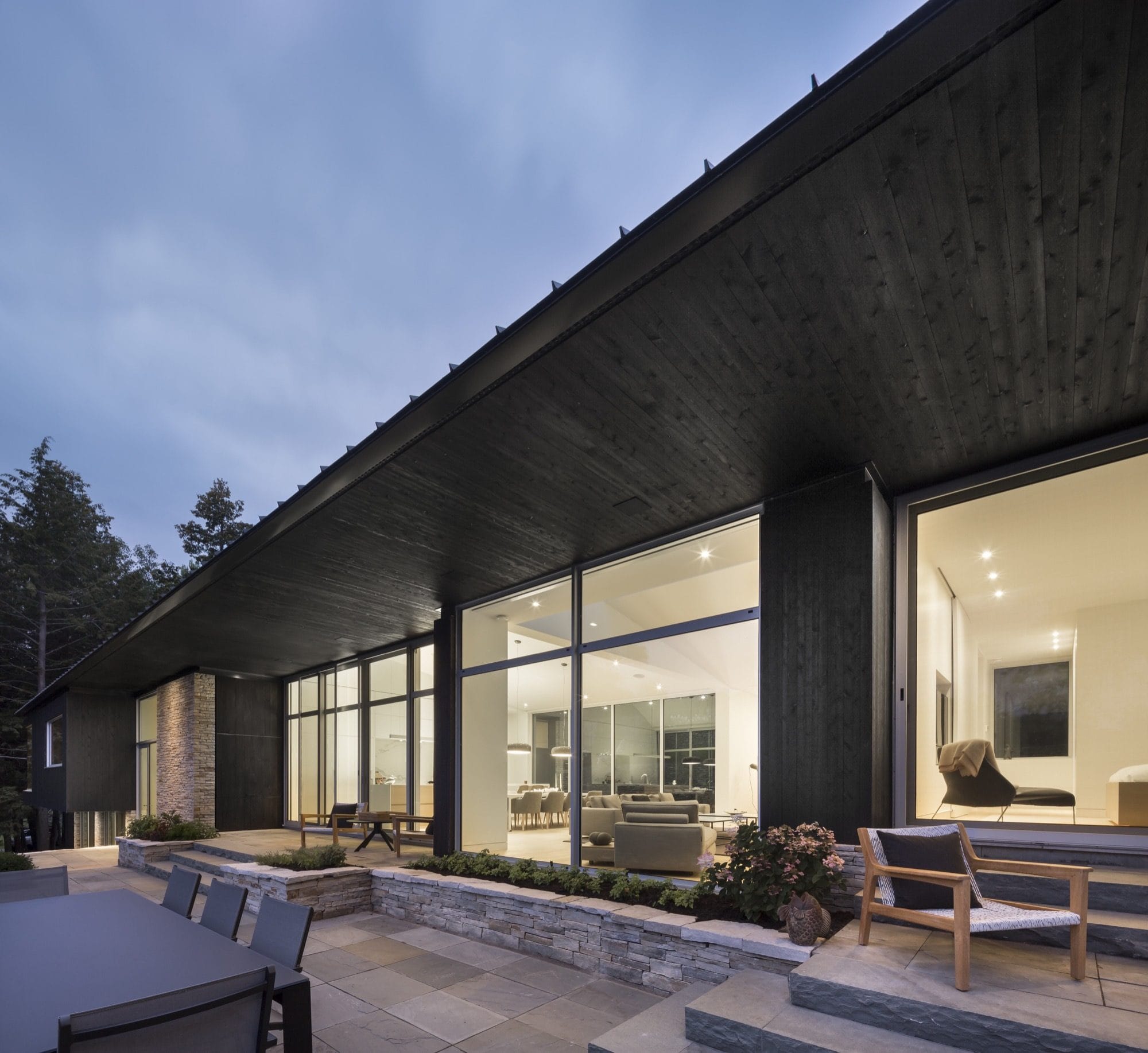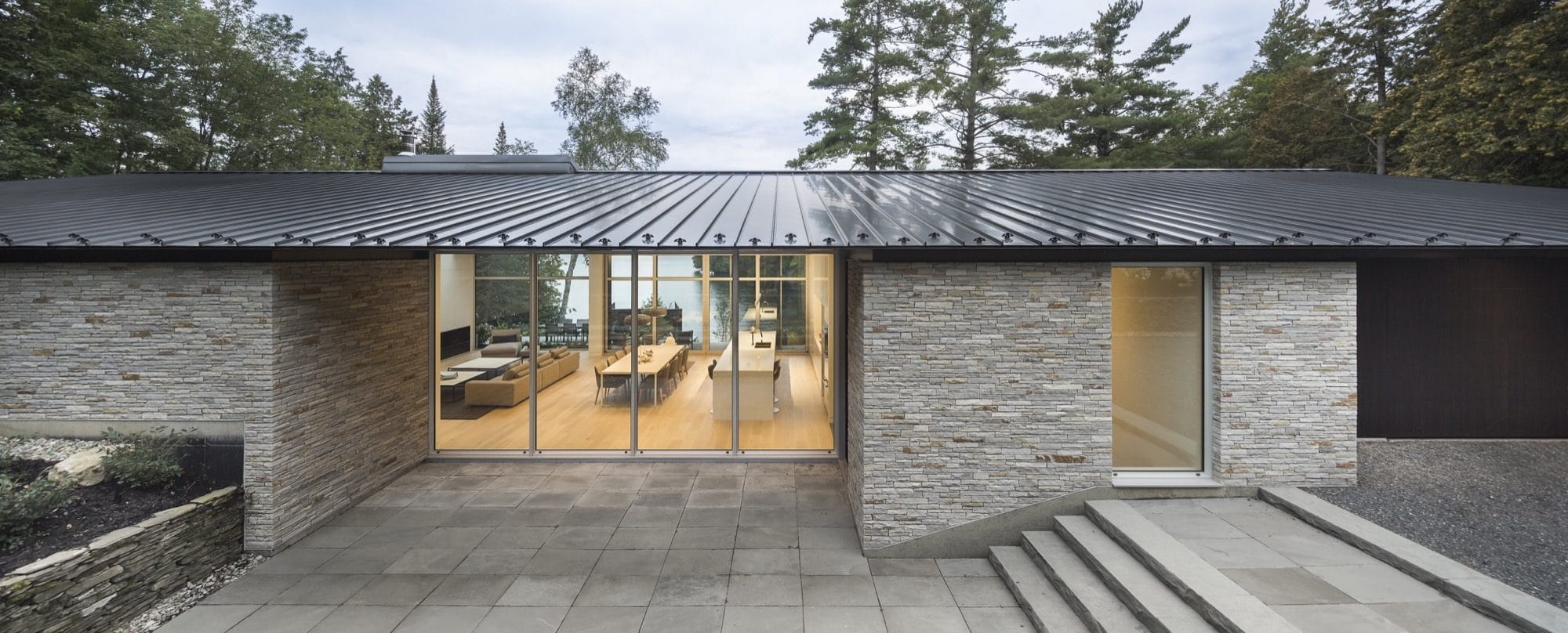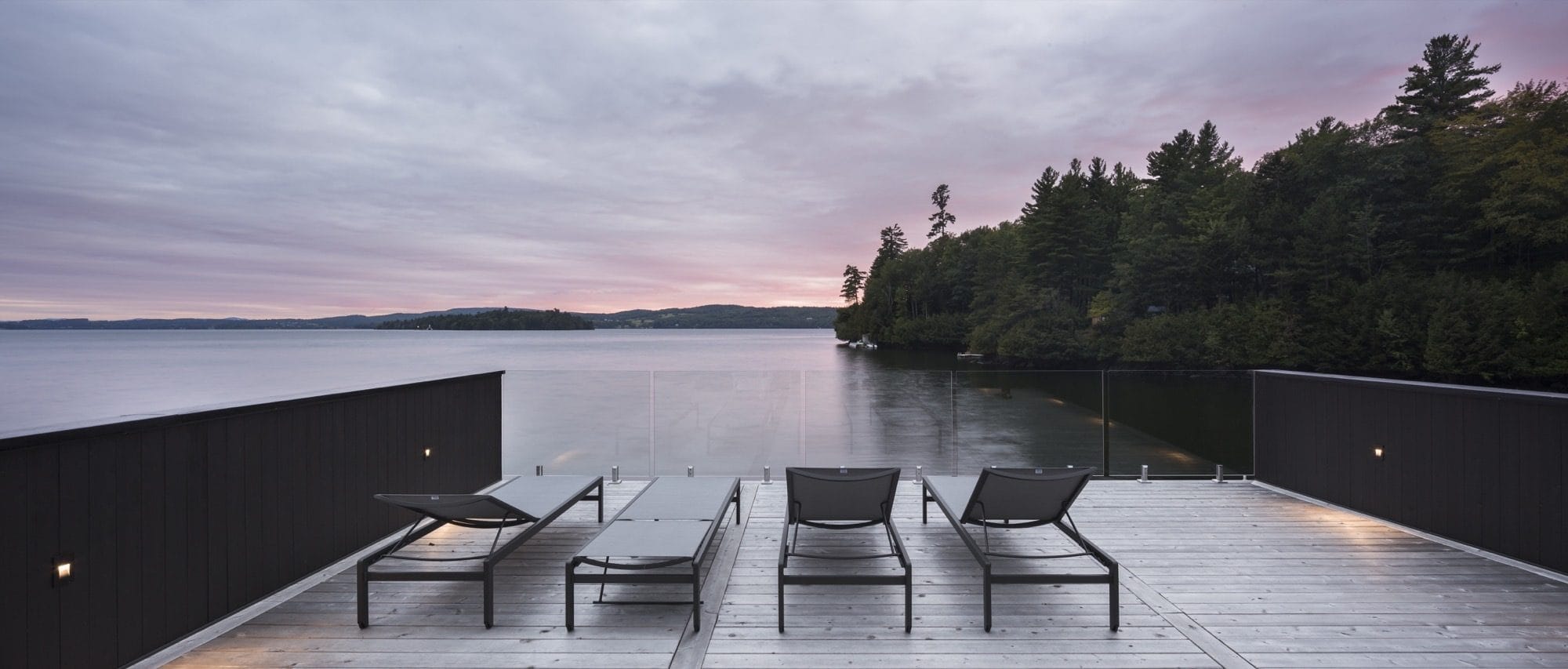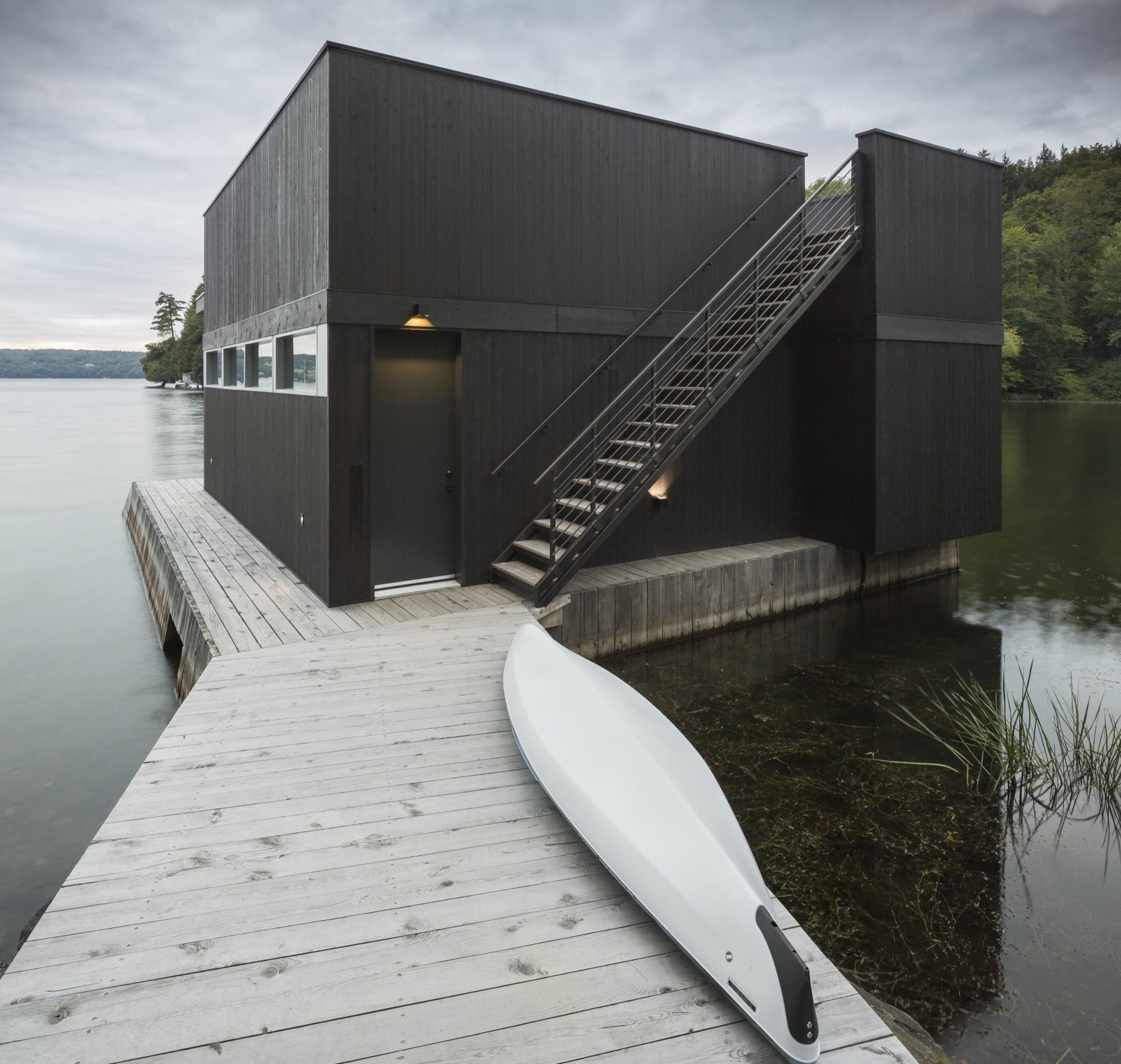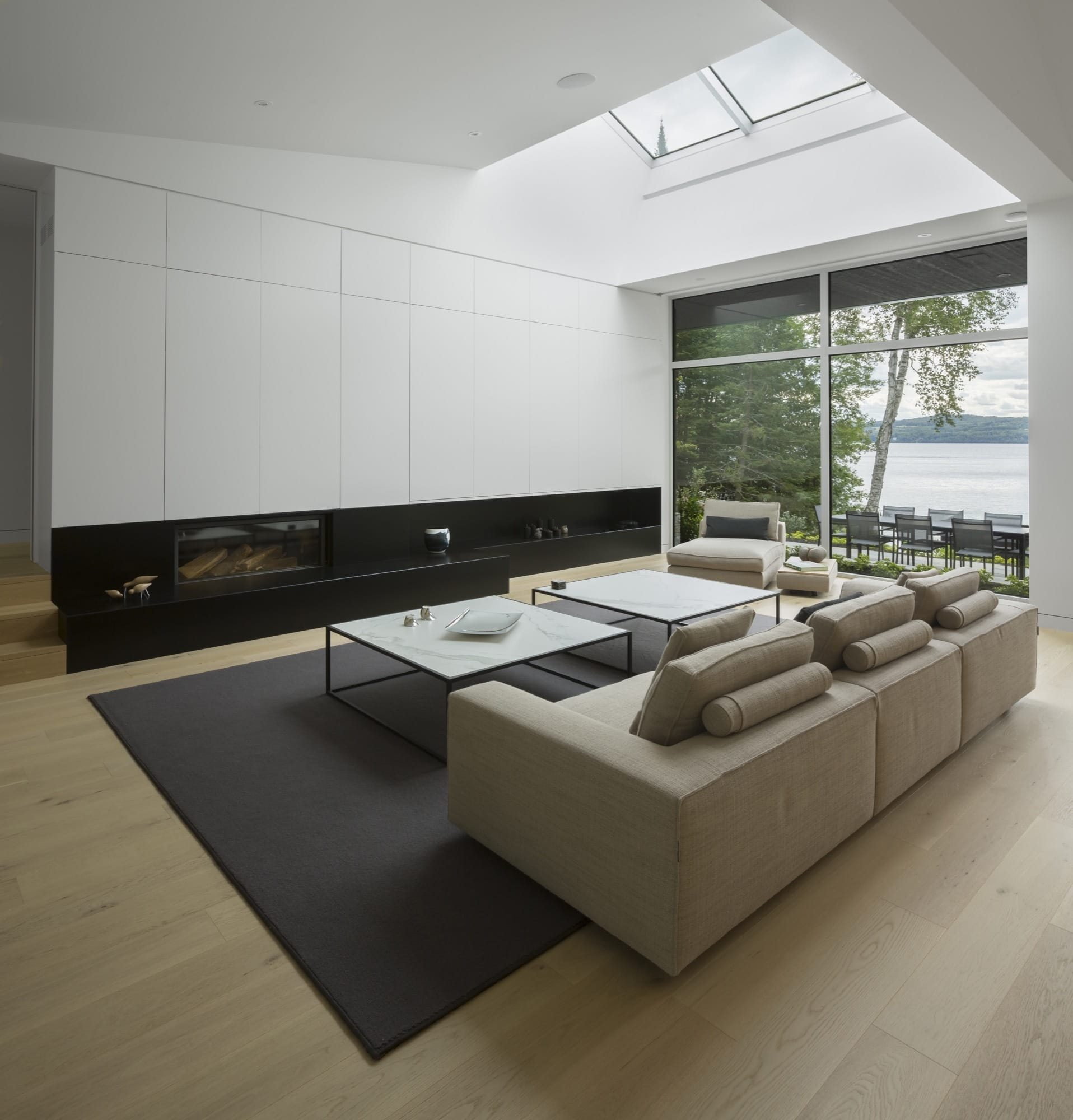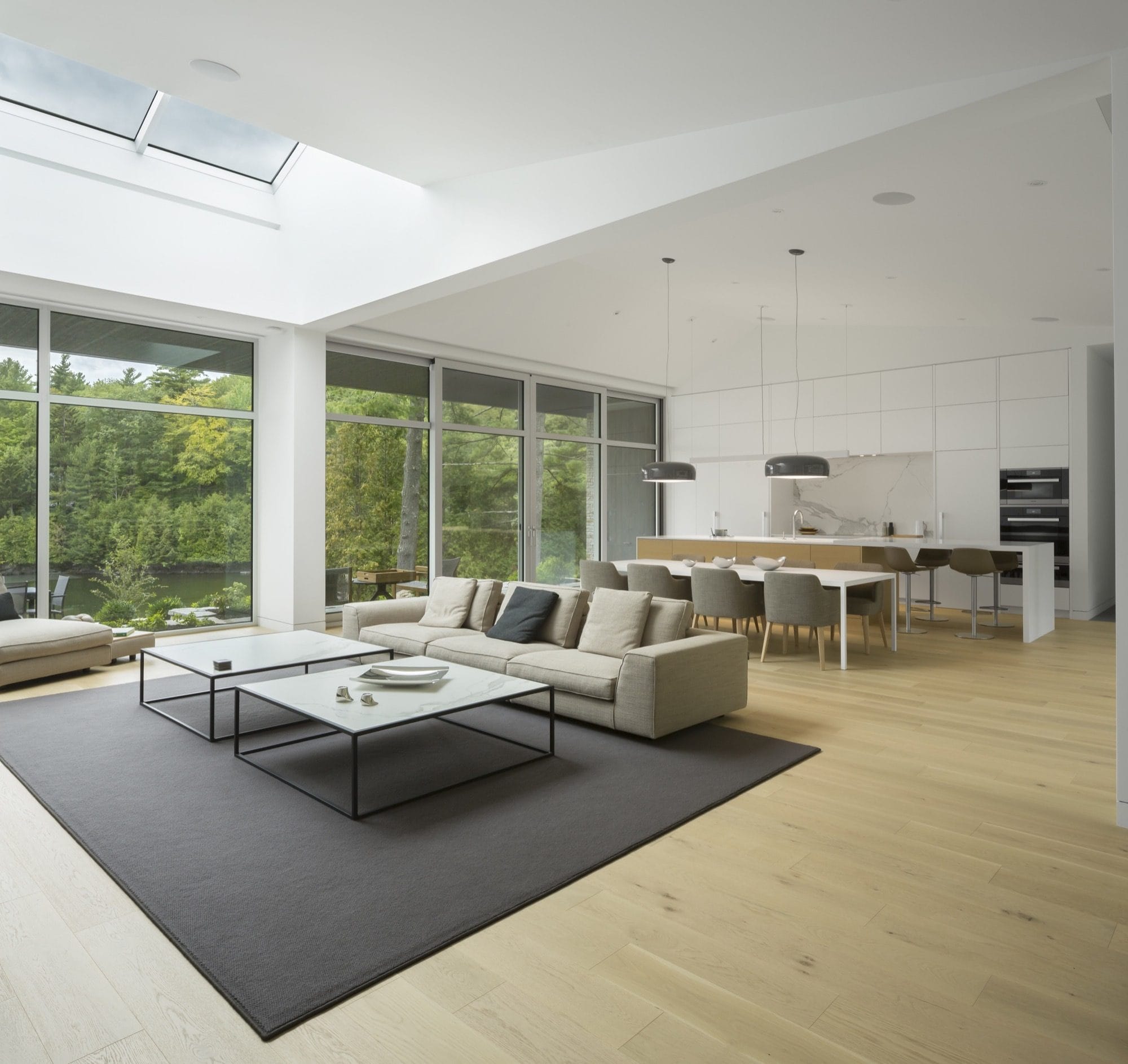 .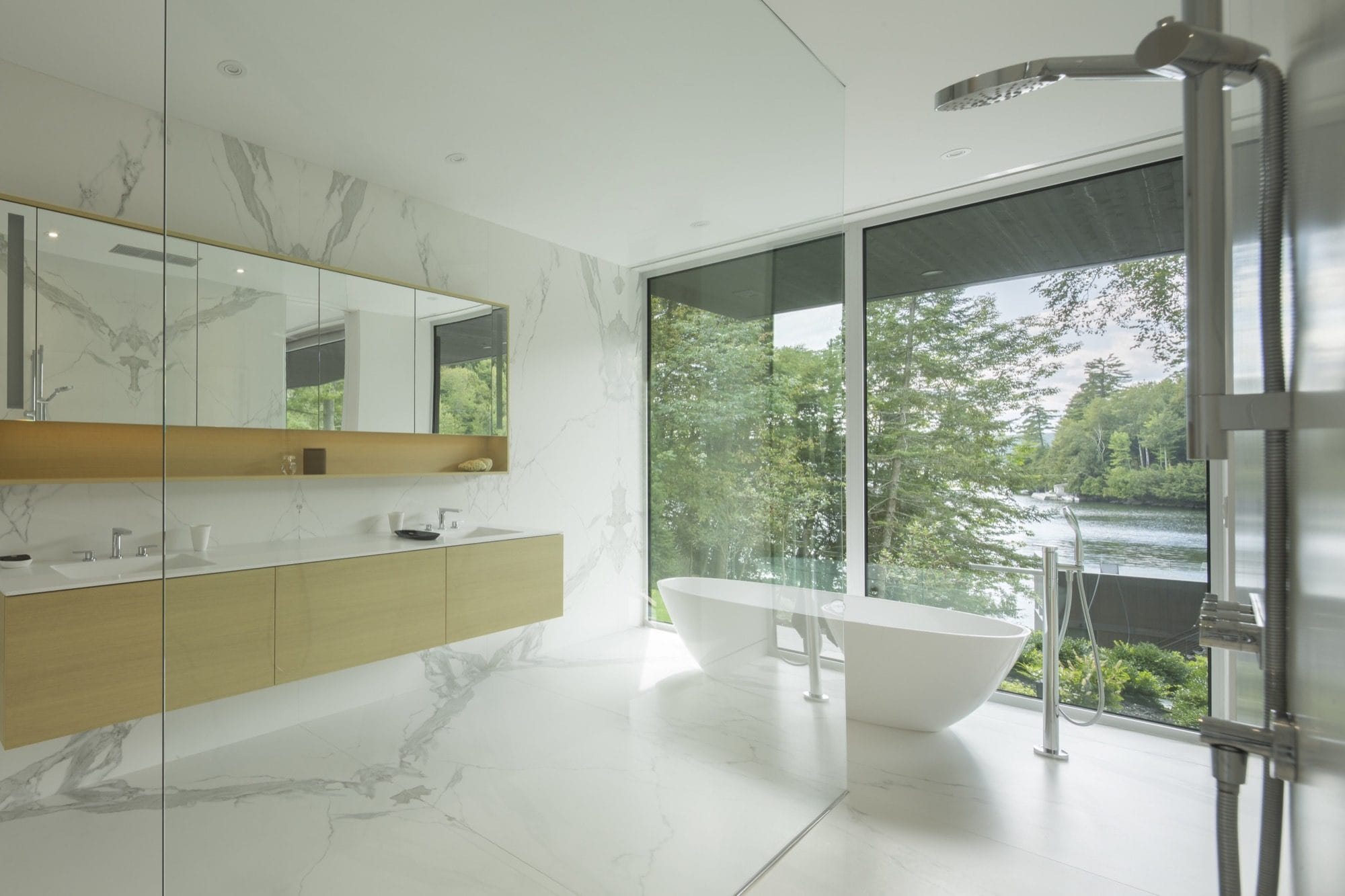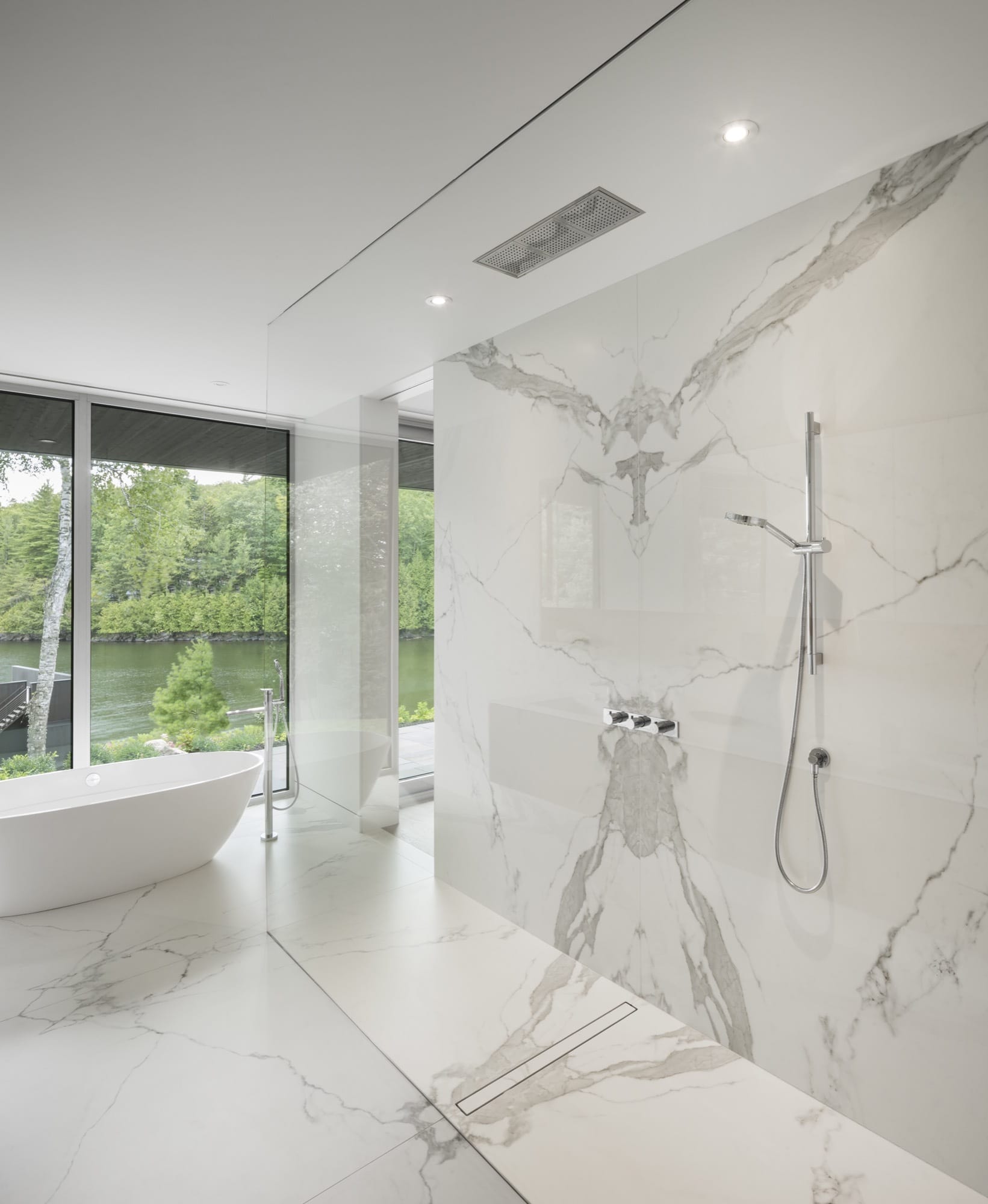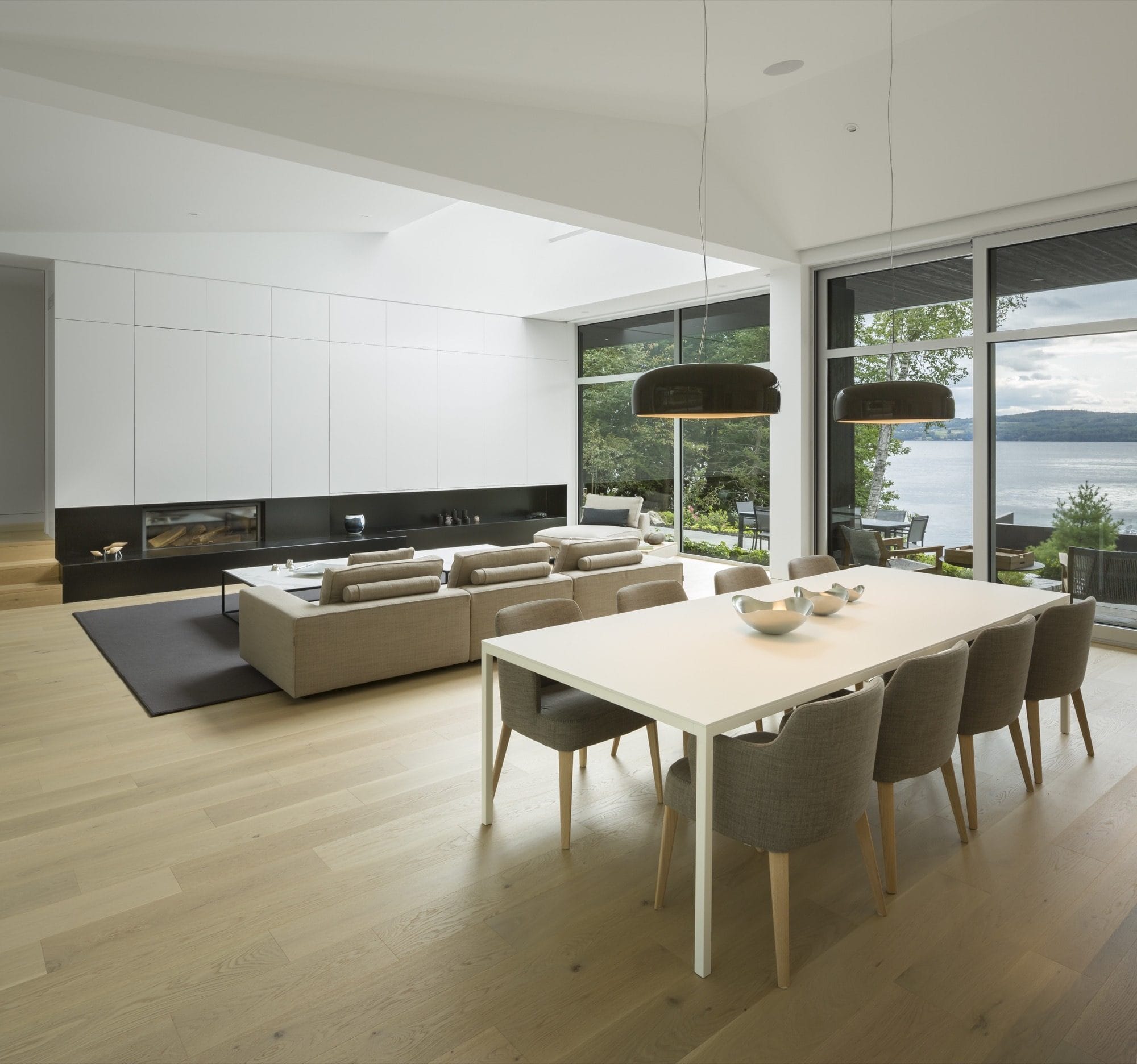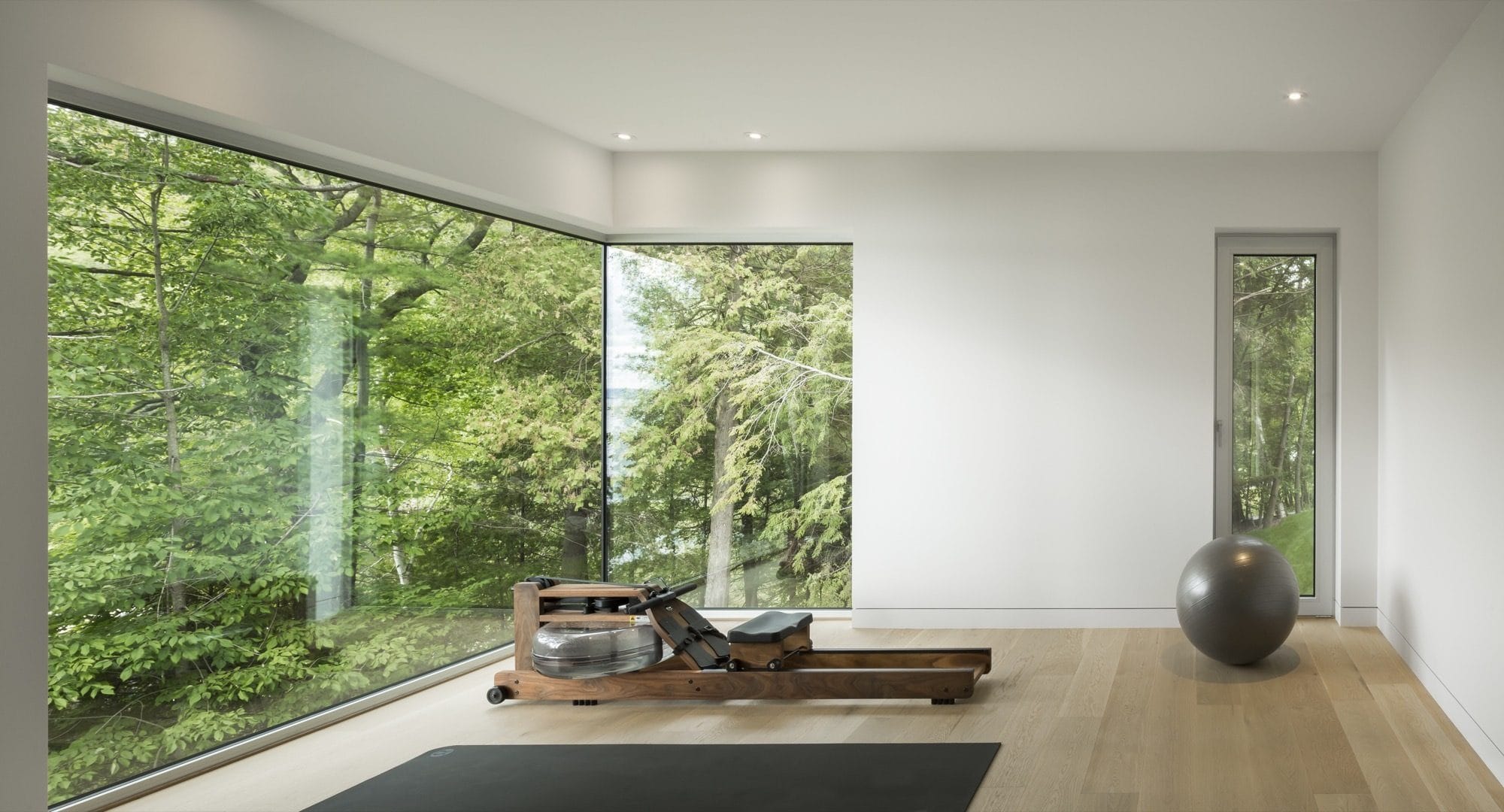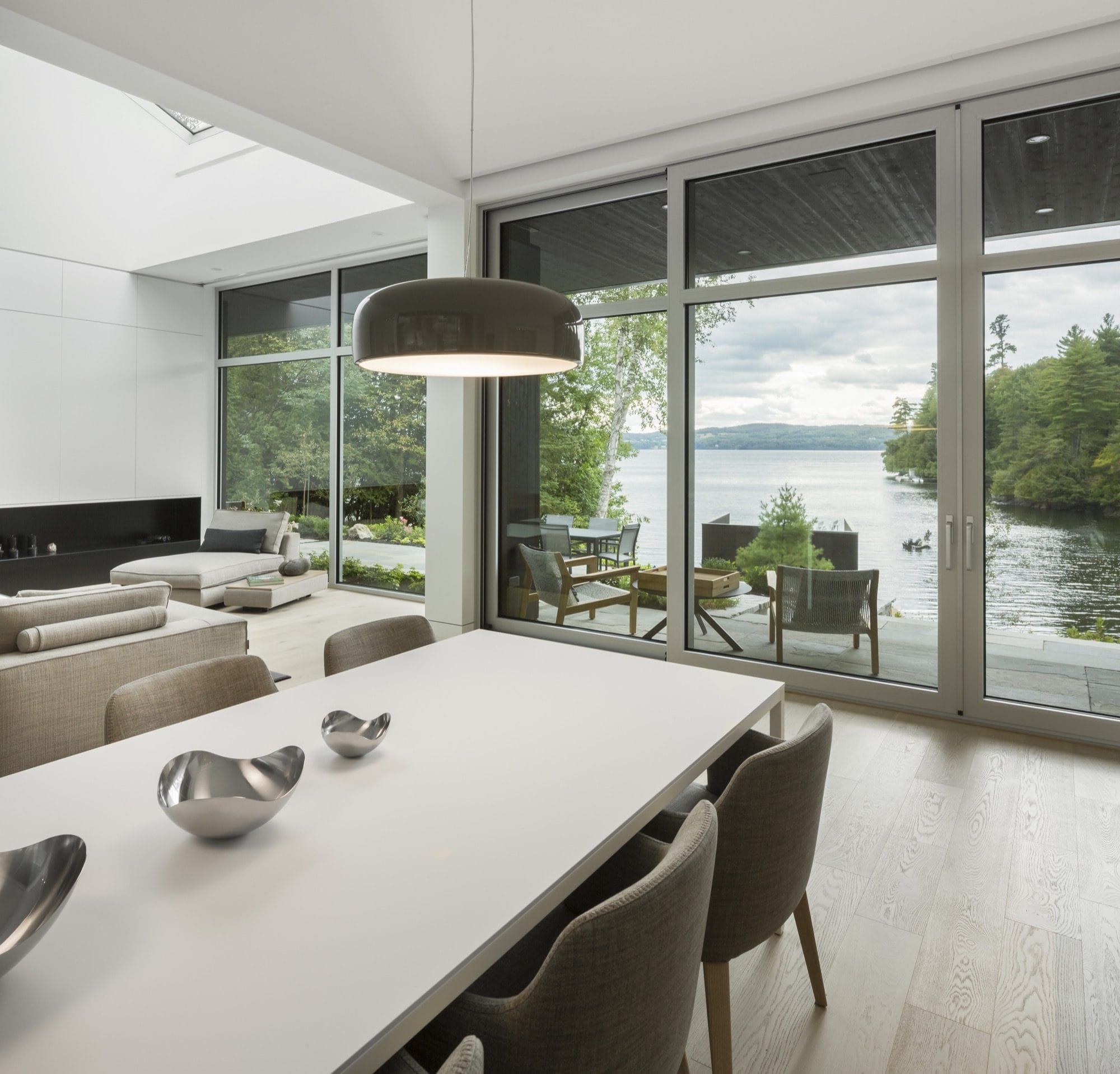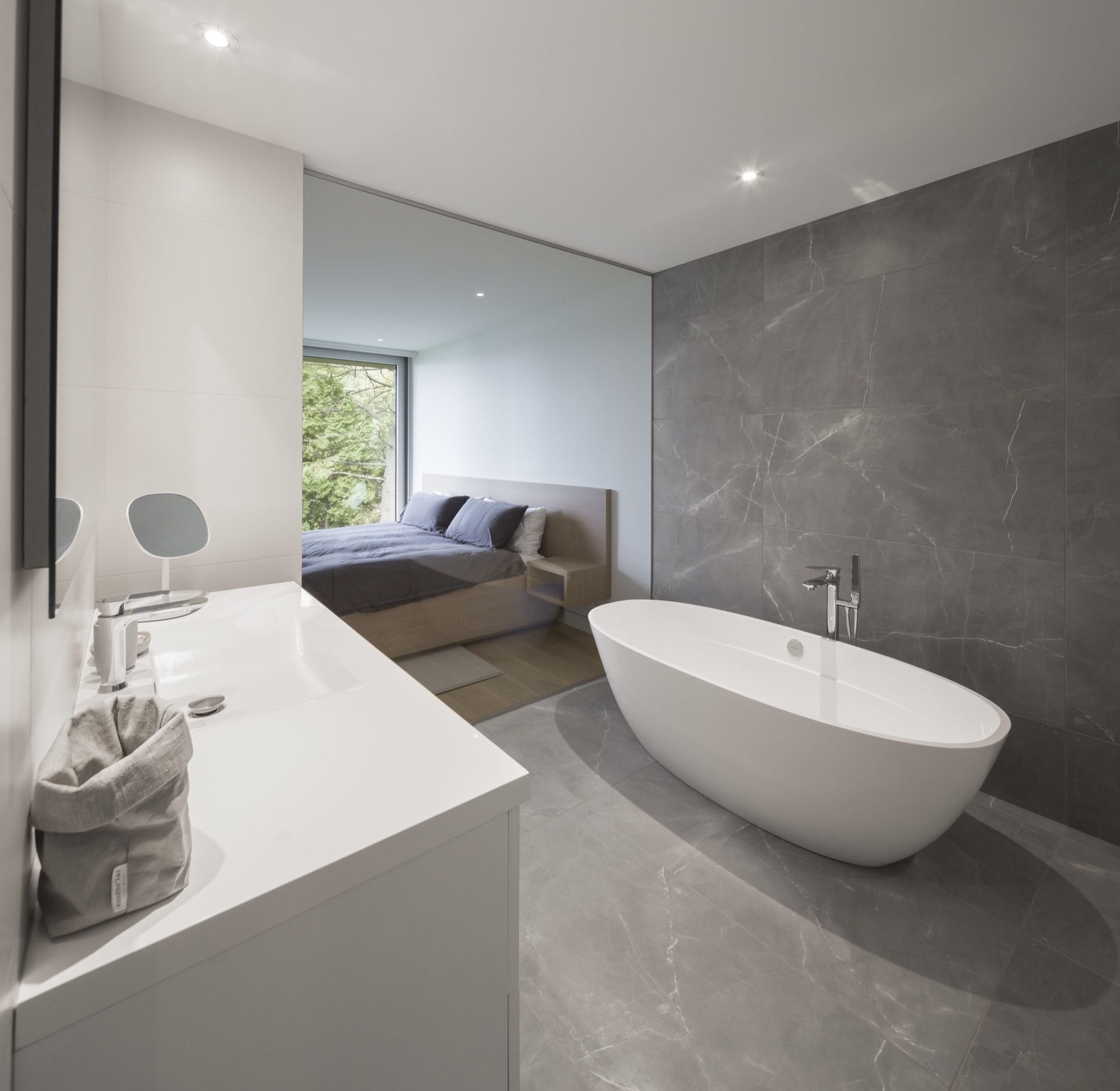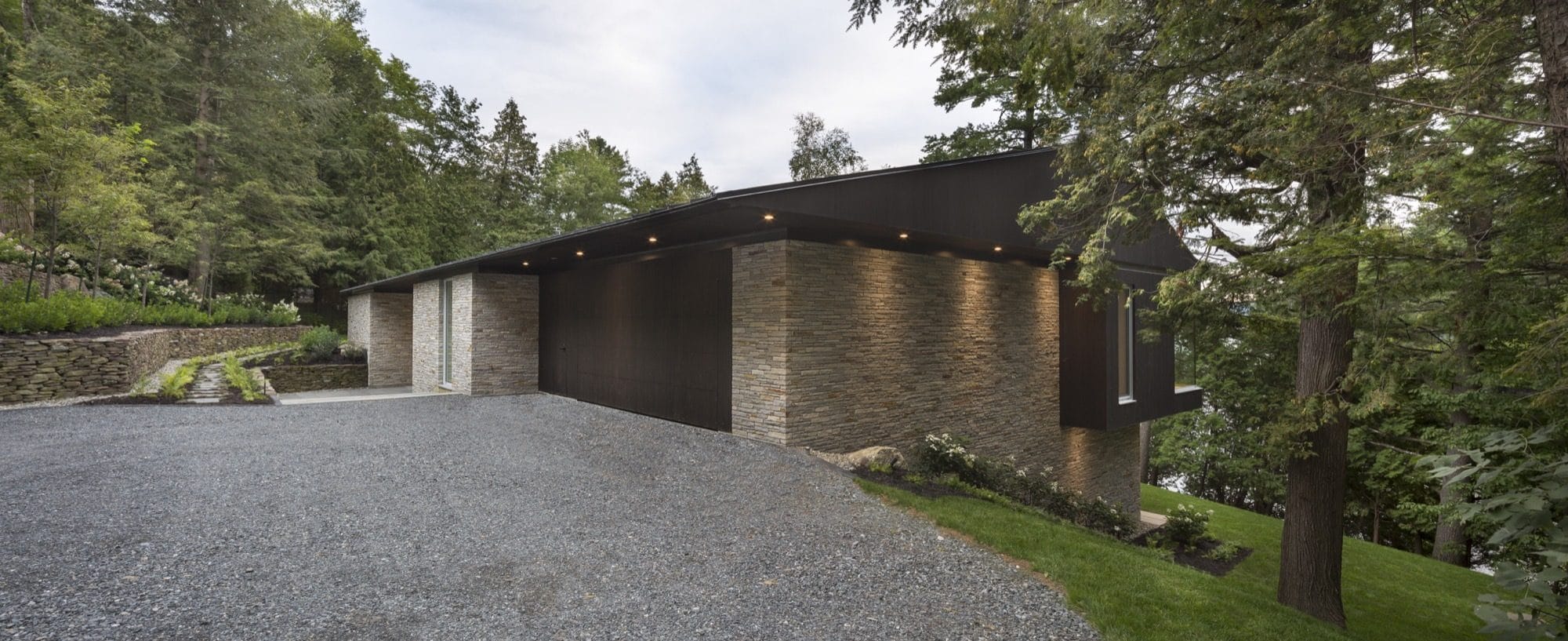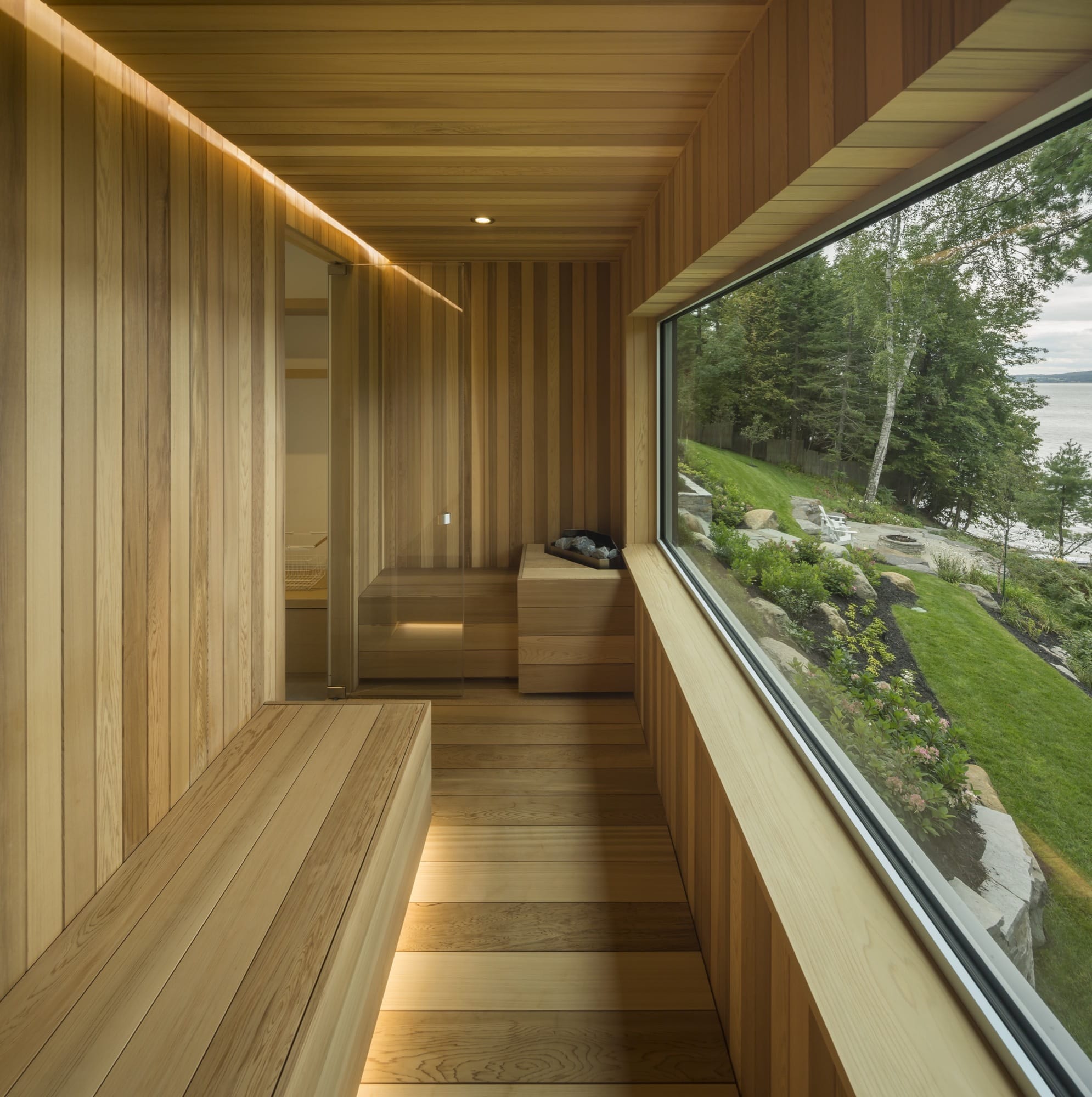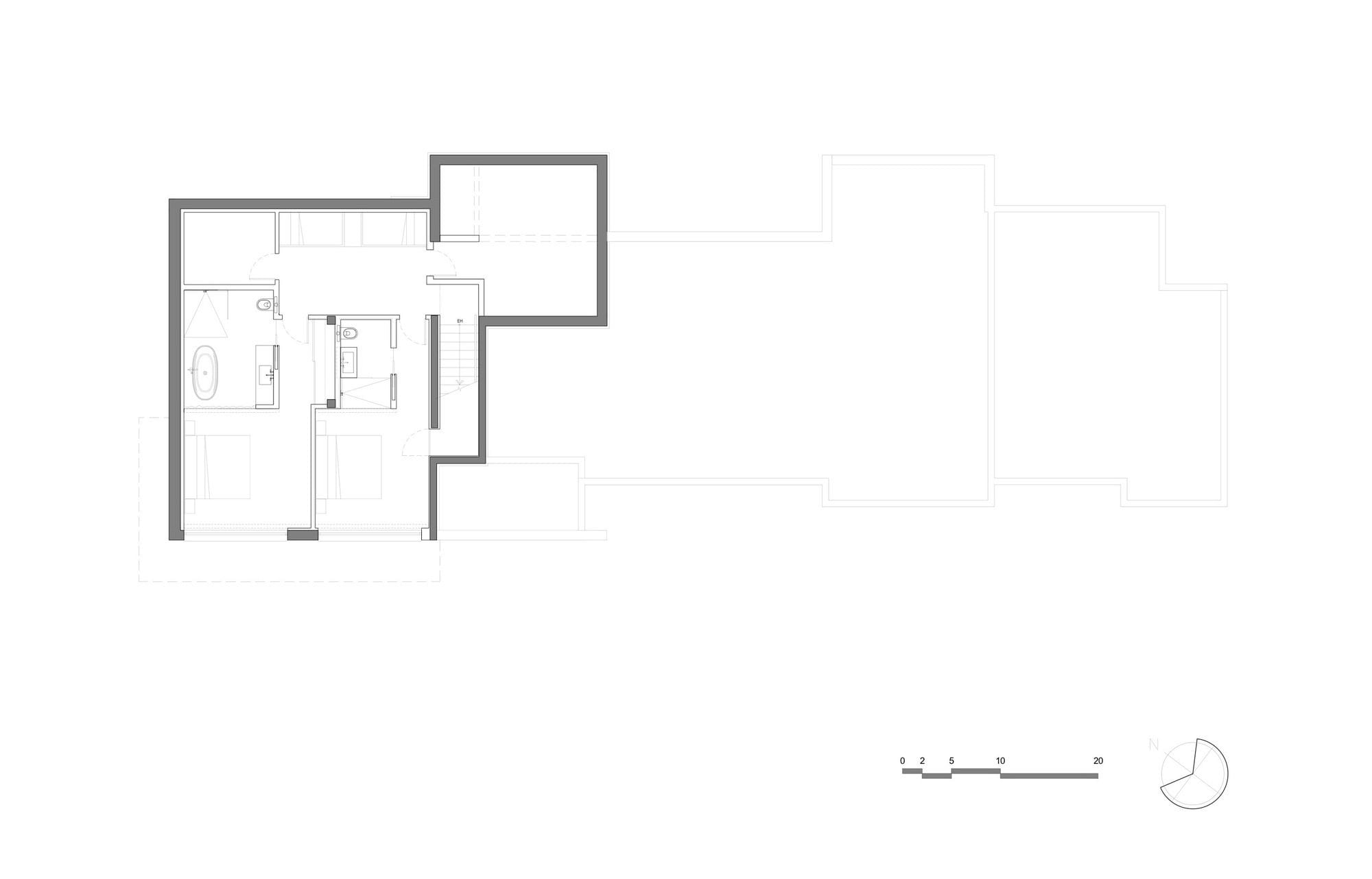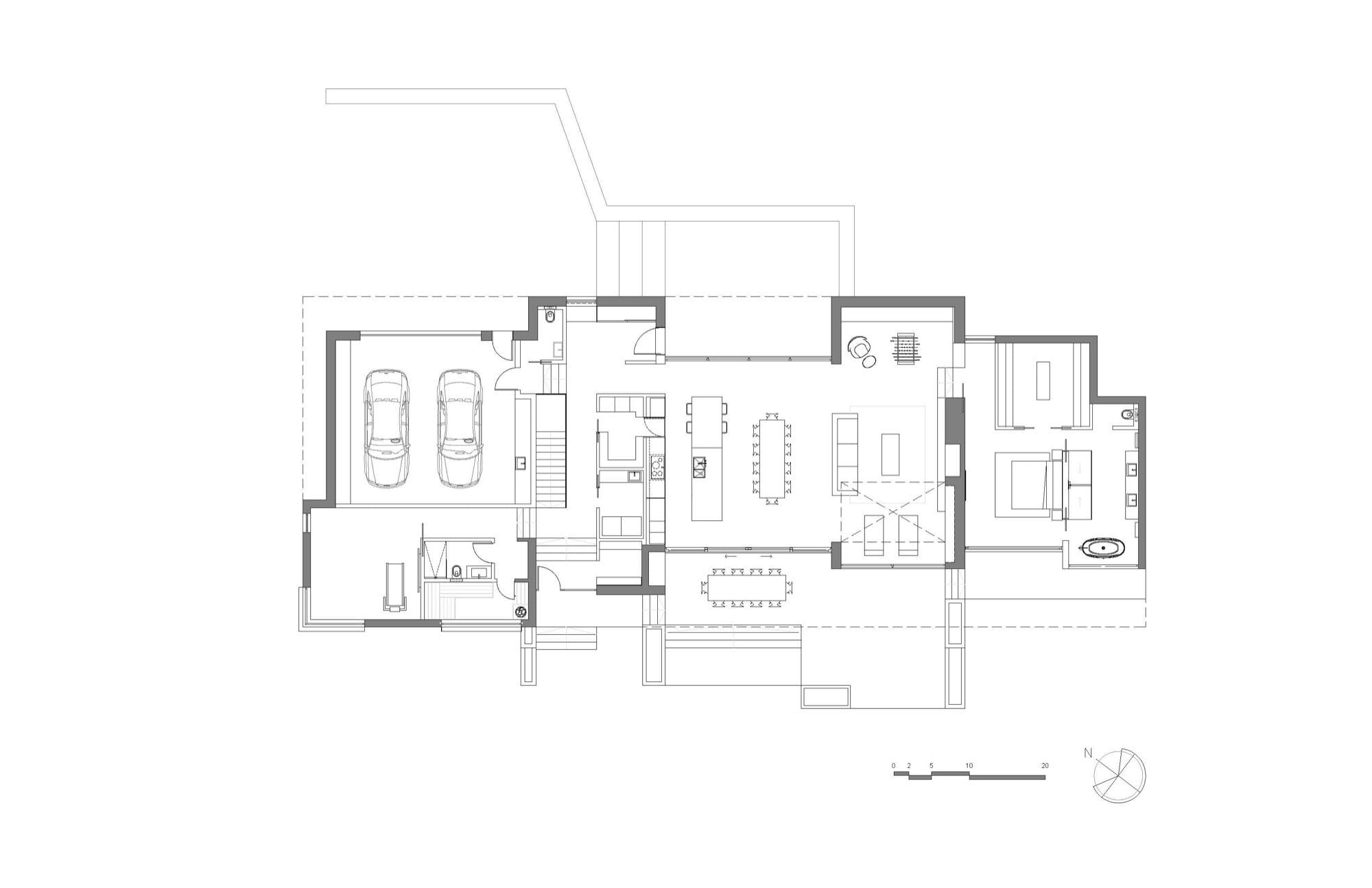 : MU Architecture Website: architecture-mu.com Location: Ogden, Canada Photographer: Hoachlander Davis Photograp hy