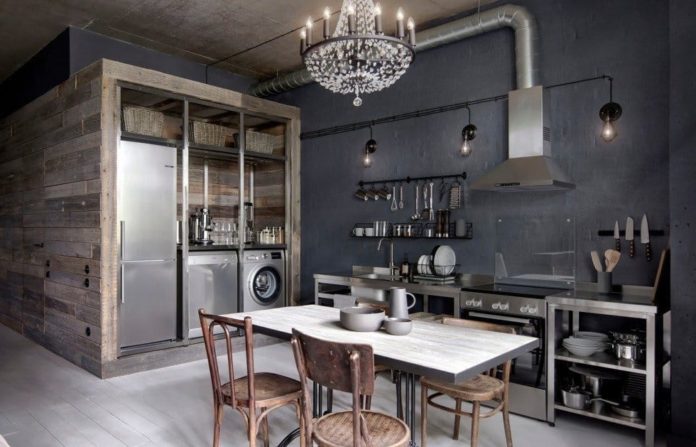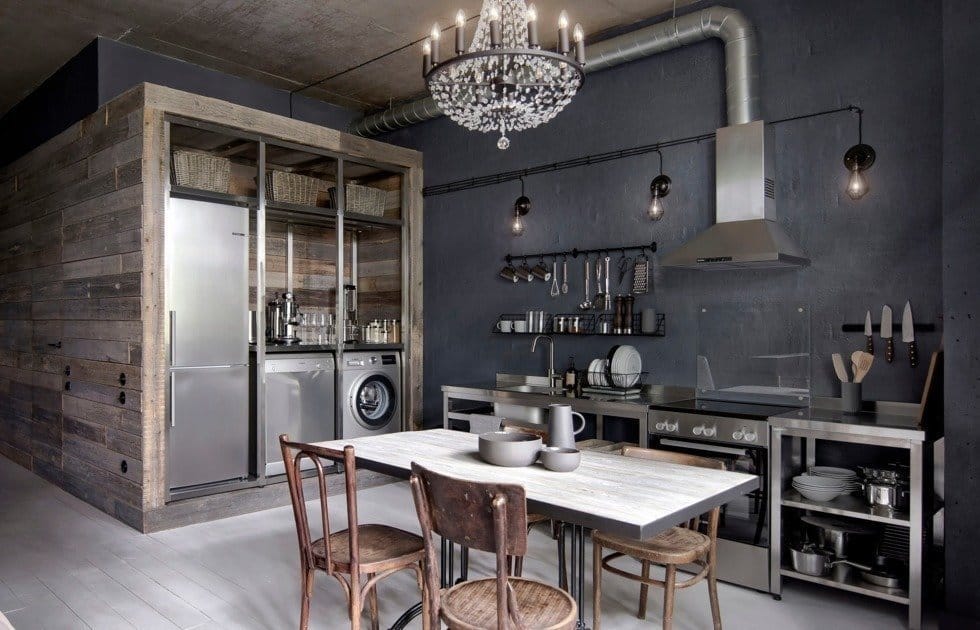 Minimalistic loft in Moscow by INT2architecture
The studio in Sokolniki is a real loft. For almost half a century, an aircraft design bureau was located in a brick building, and in the 2000s it was converted into an apartment complex. This historical detail was used by the architects as a starting point when choosing the style of the project.
The owners of the apartment plan to rent it out, so the project budget is minimal, and the decoration and furniture are durable. INT2architecture architects ran open wiring directly on the concrete ceiling, painted the walls without prior leveling and decorated them with planks. Finds from flea markets, industrial cabinets, and stainless steel kitchen furniture for bars and restaurants were used as furniture.
Since the studio is intended for rent, the budget was small. They did not spend it on redevelopment and construction of walls. Instead, the space of the kitchen, dining room, living room and bedroom was left unified and zoned with furniture.
The main requirement for the finish was its durability and low cost. Therefore, the walls were not leveled. They were casually applied a thin coat of plaster and painted to rub over the overly flat new brickwork a little. A grooved board was laid on the floor. And the concrete ceiling "from the builders" with open wiring fits perfectly into the style of the loft.
The outside bathroom was decorated with a Russian granary board, which for centuries acquired its appearance under the influence of weather conditions. It also disguises the door and becomes a kind of frame for the kitchen block.
A welded polished stainless steel rack for household appliances was built into the wooden frame. "This material is easy to clean, resistant to corrosion, maximally resistant to any damage, dents and scratches, which guarantees long-term operation of the kitchen," the authors of the project share a secret.
The main storage system is concentrated in the hallway. They installed metal universal cabinets with a mezzanine, which are usually used for storing change of clothes in offices, gyms and industrial premises. They were repainted in the same color as the walls on the spot. And the low rack is intended not only for storing books, but also for zoning the bedroom and living room.
The interior was supplemented with vintage details that were found at flea markets and online auctions. This is how dining chairs, a sink base in the bathroom and decor items appeared.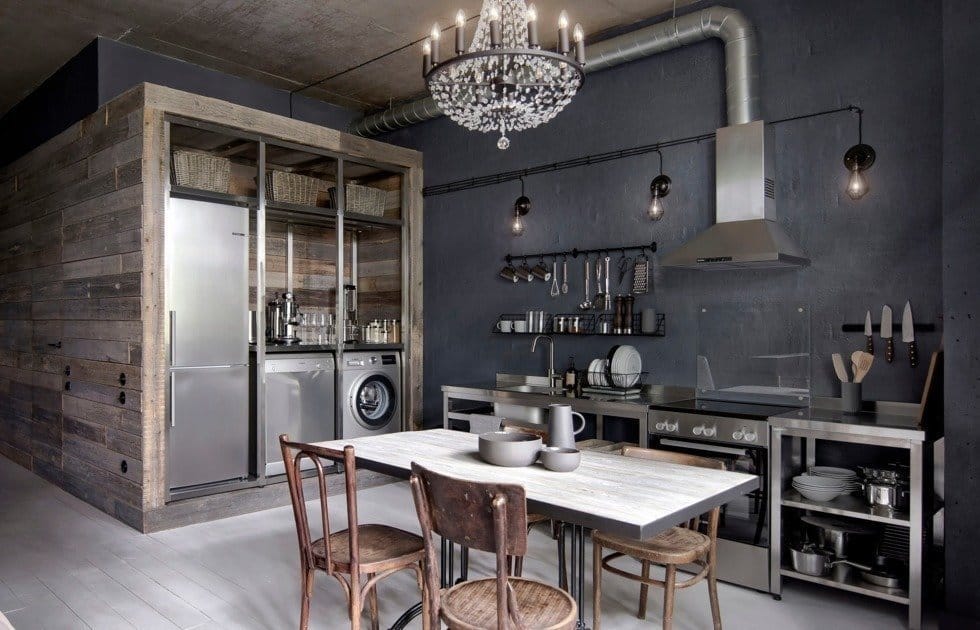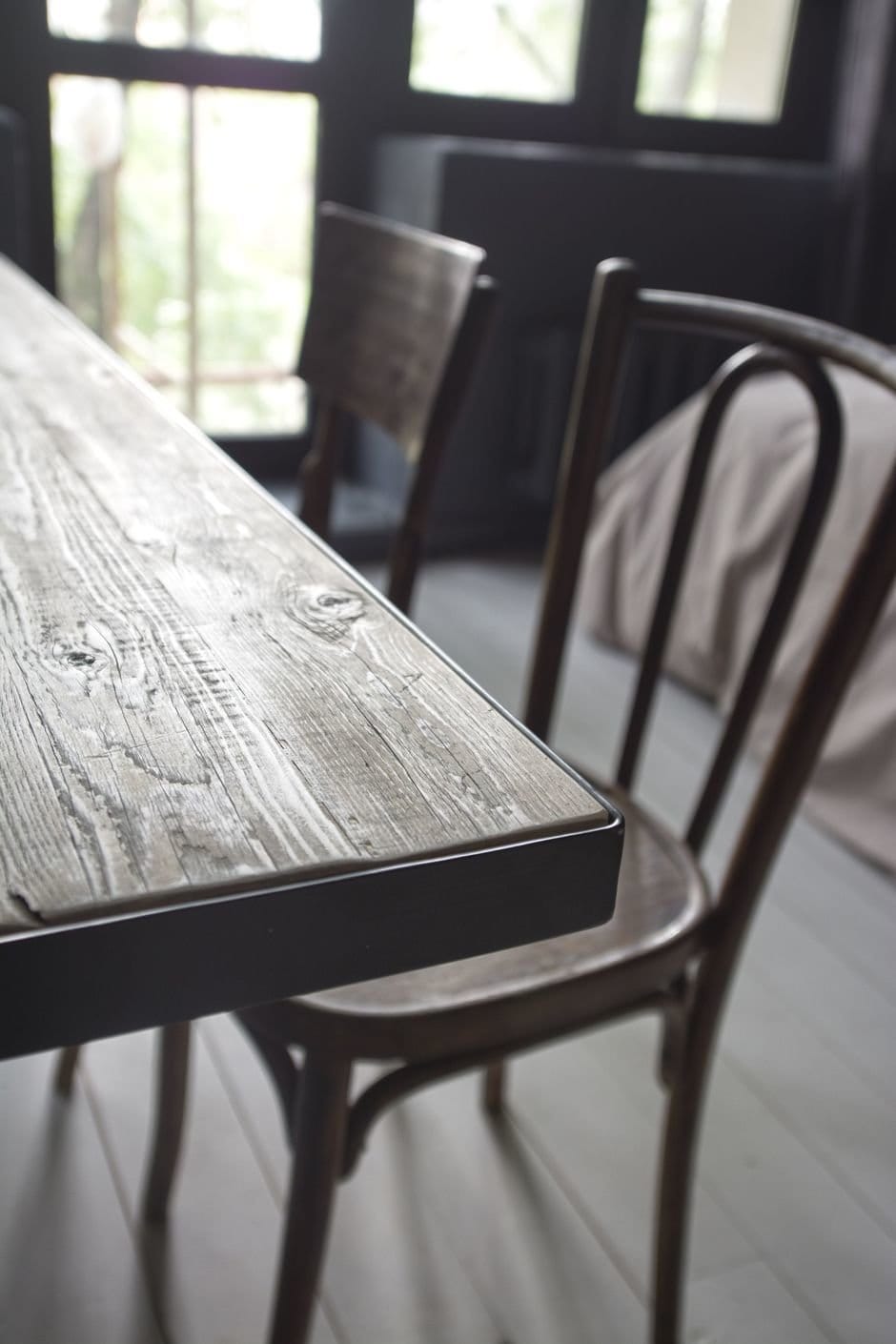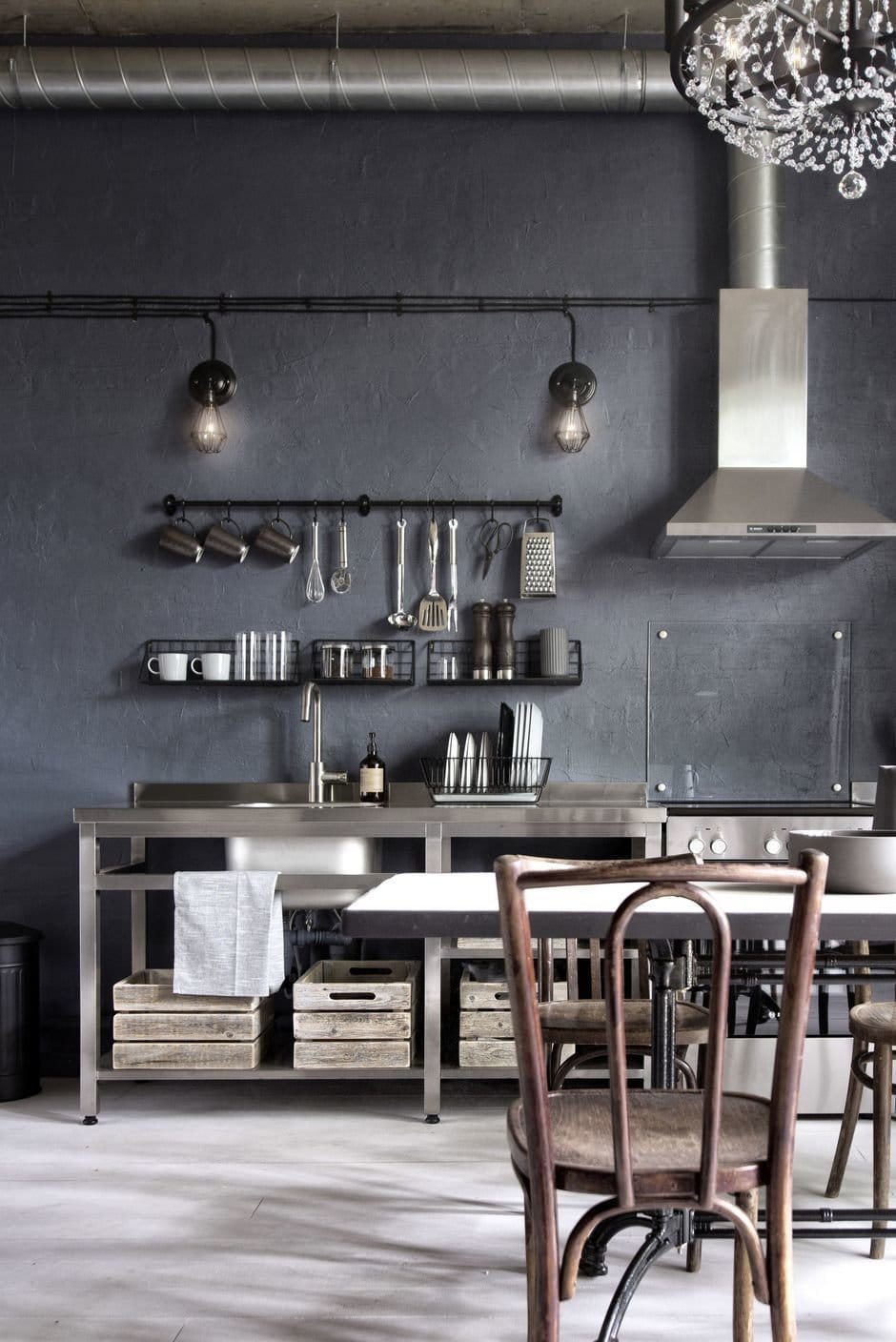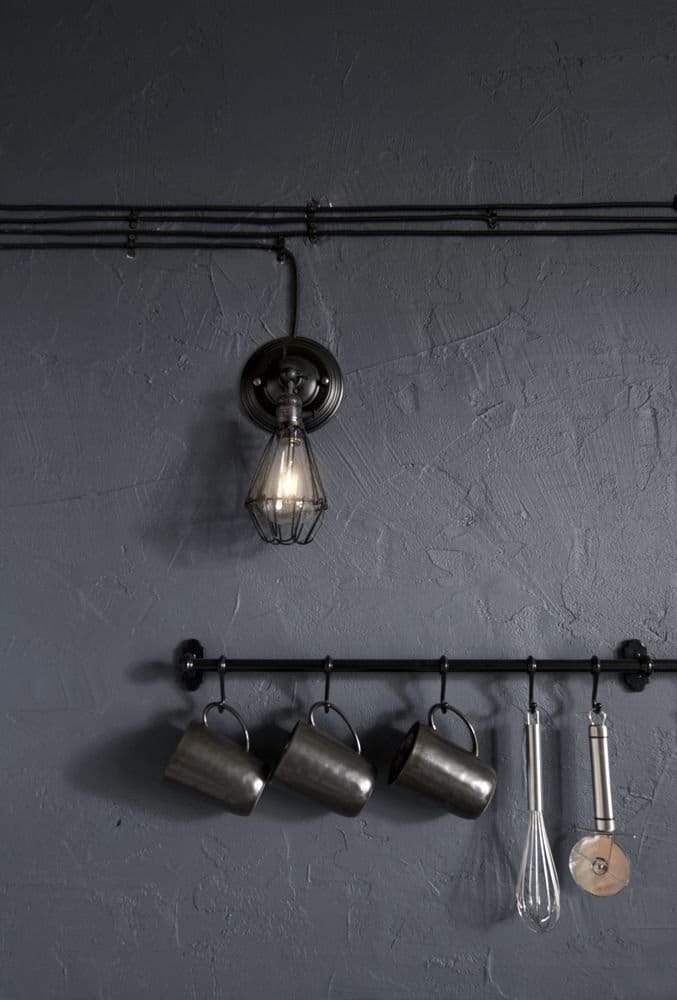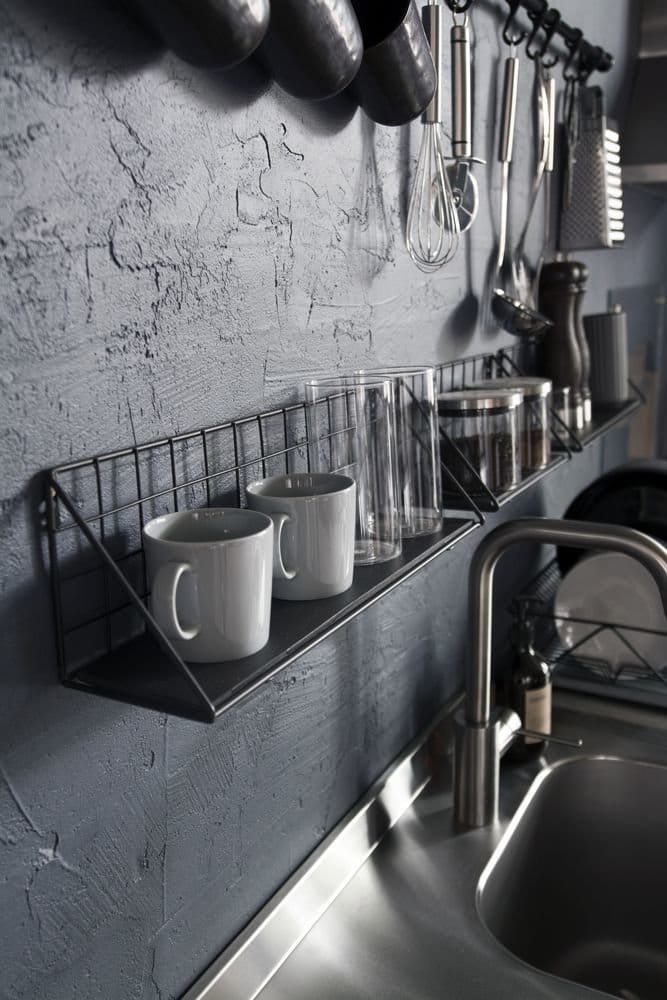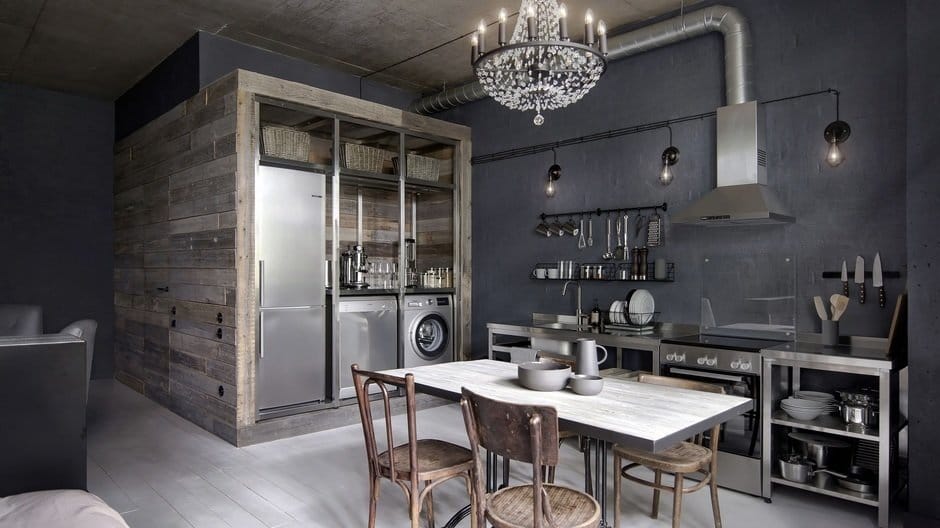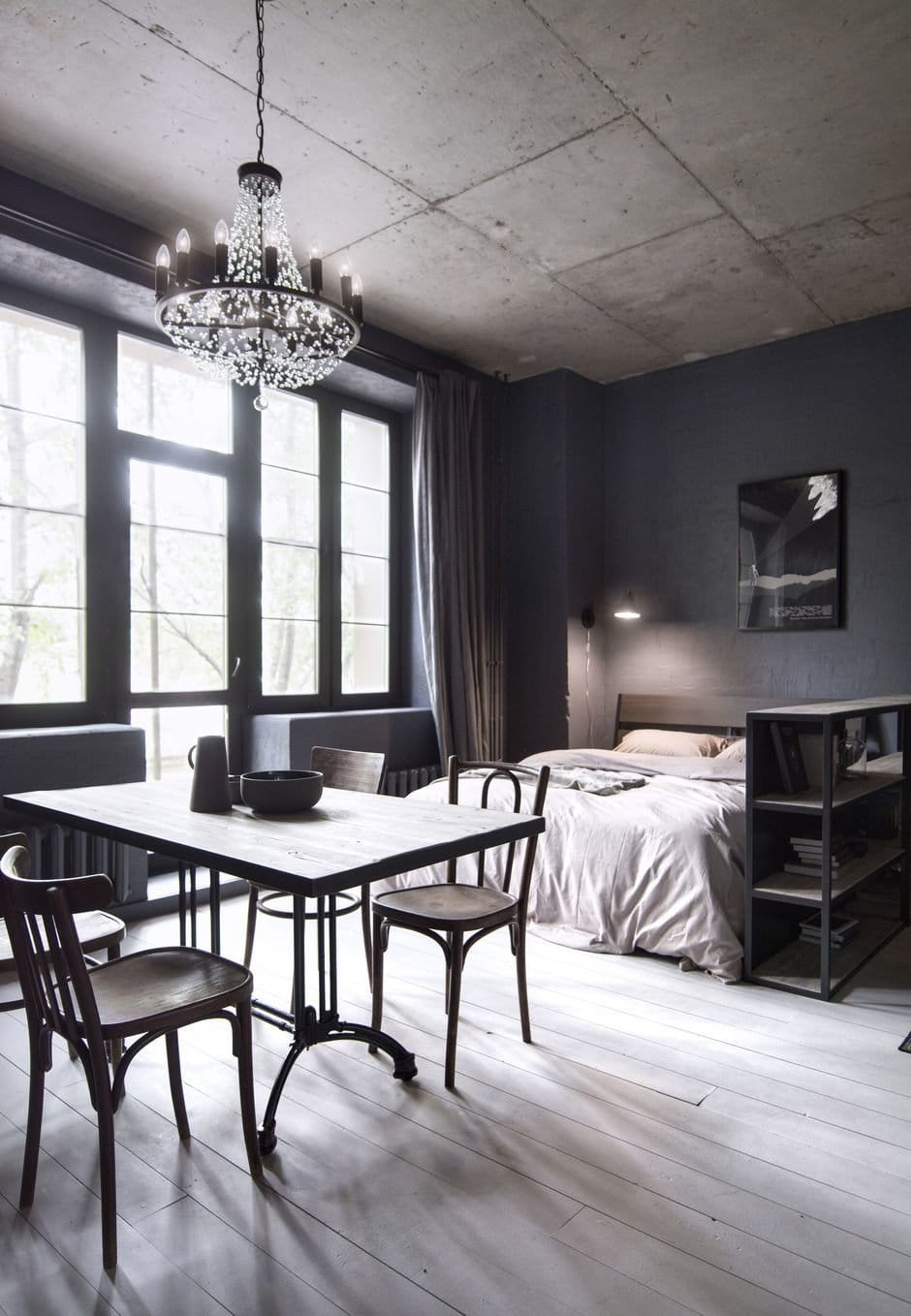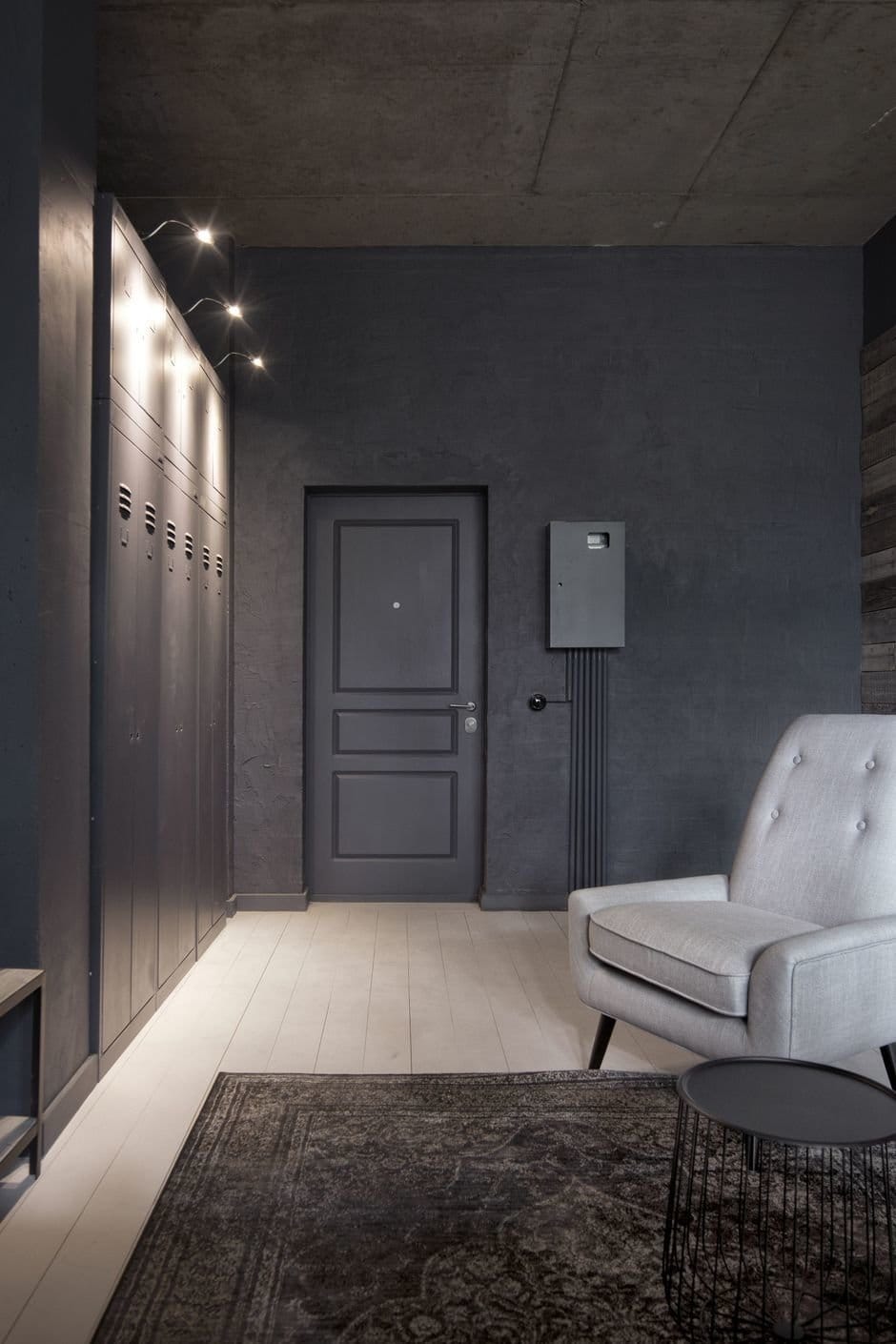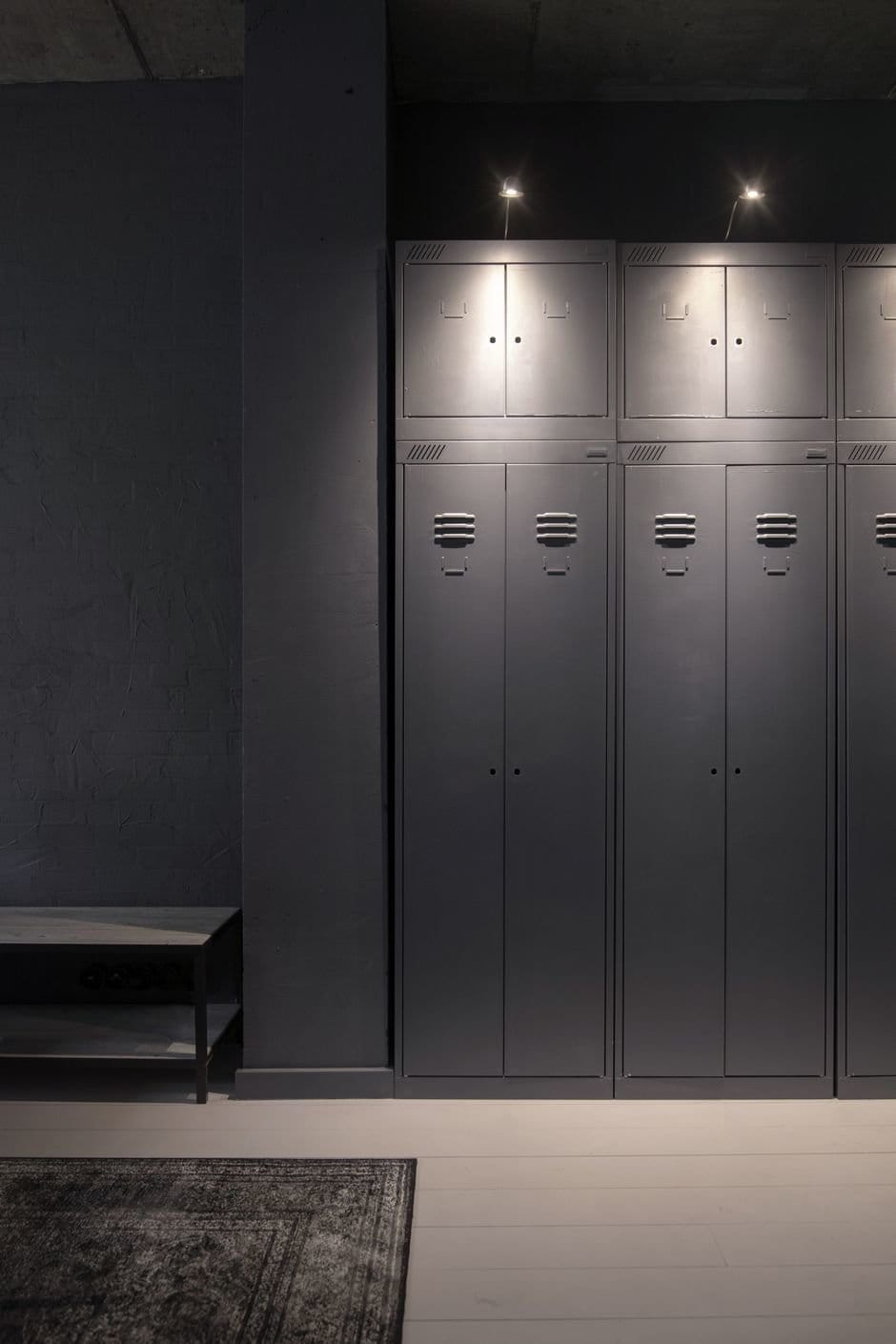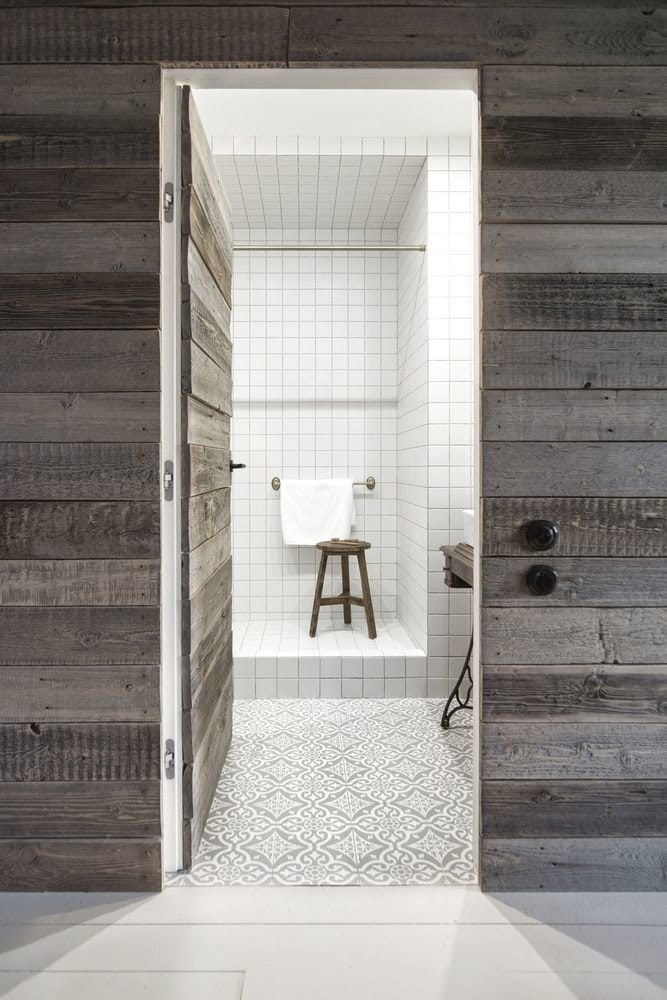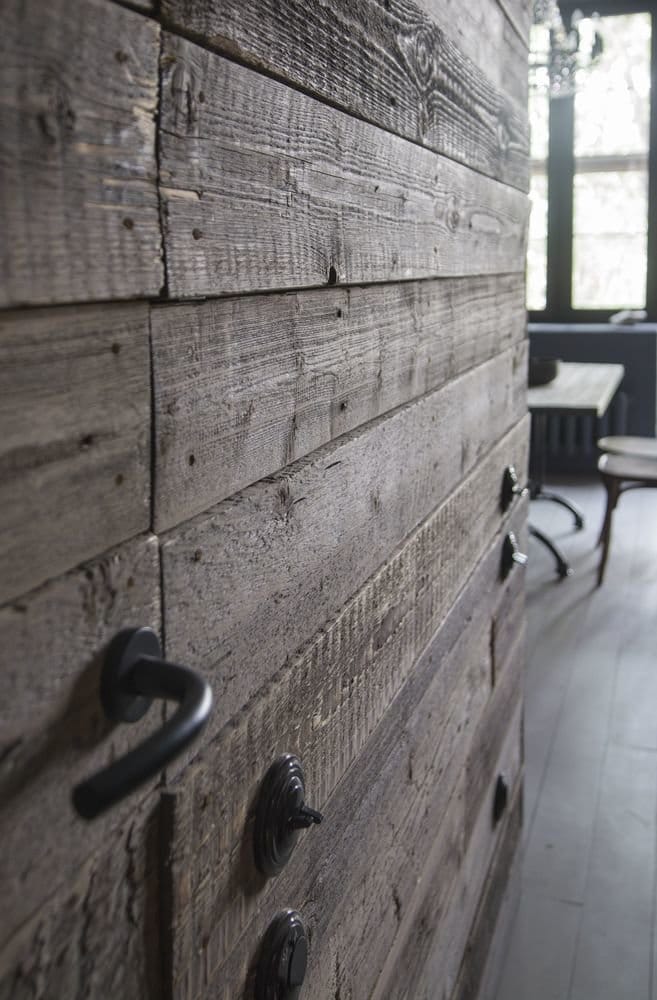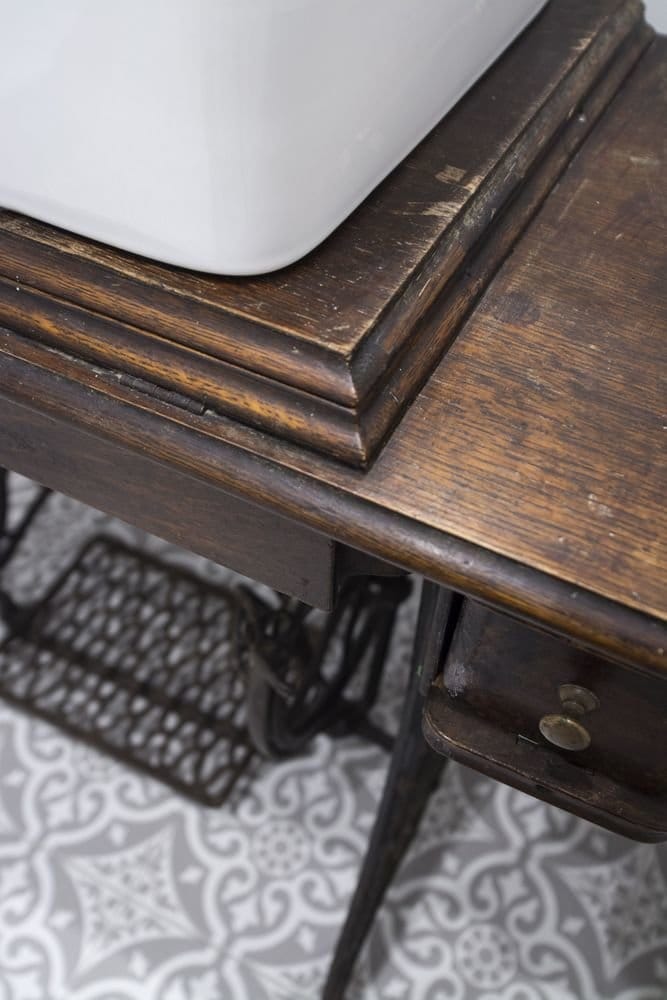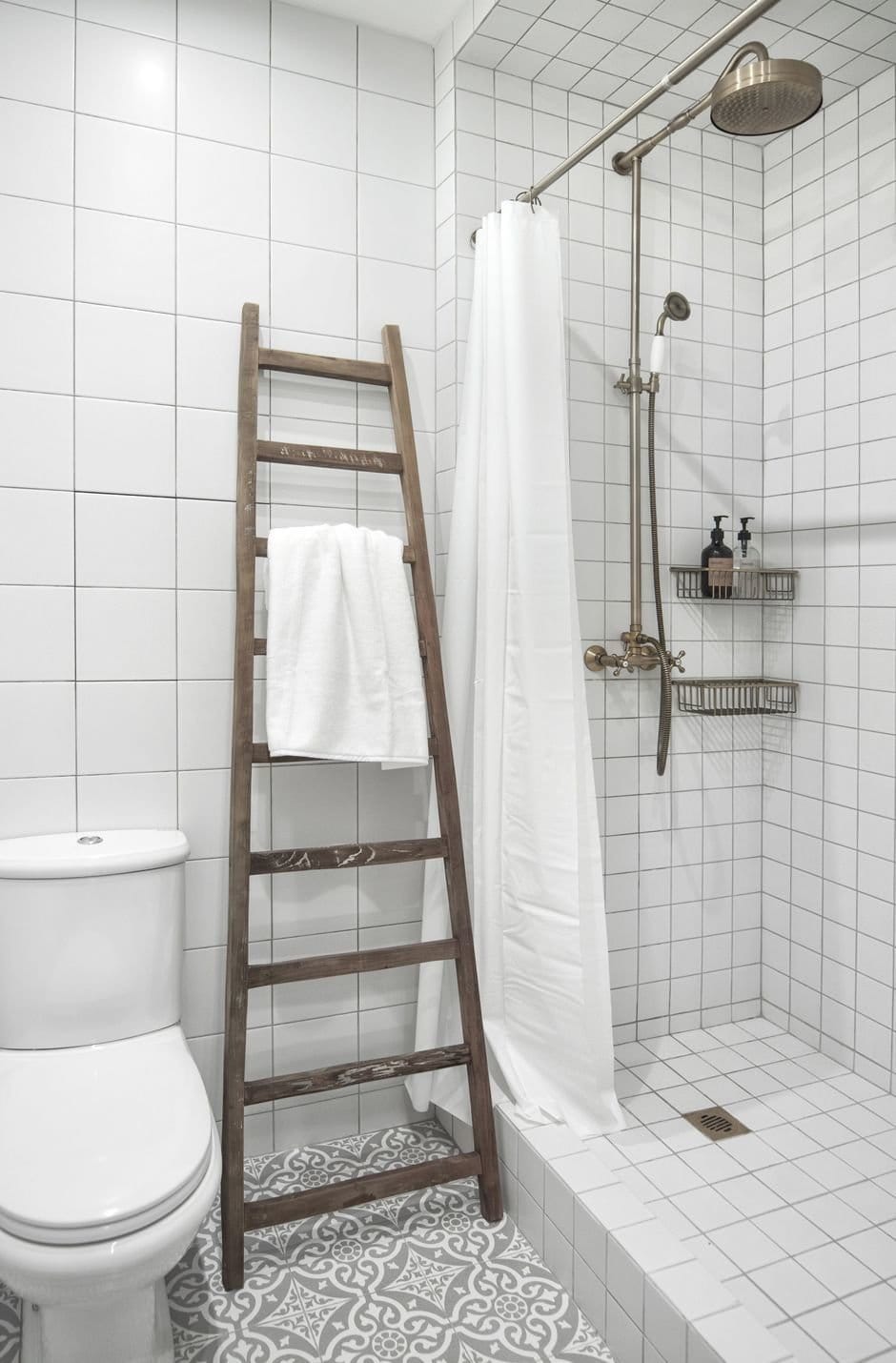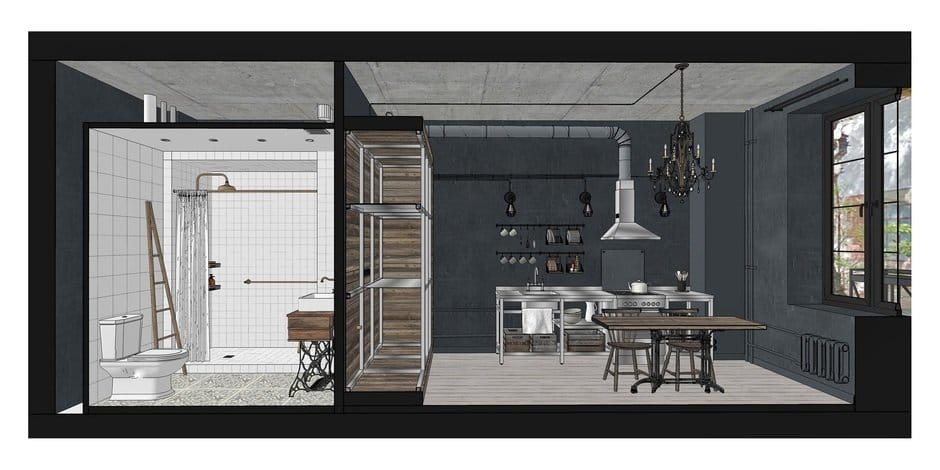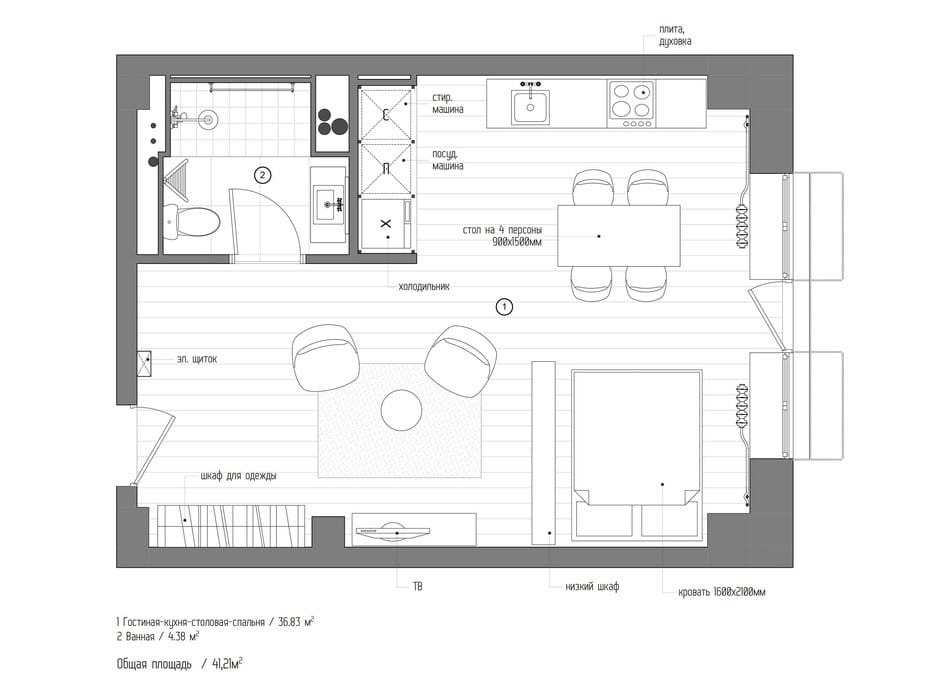 Architectural bureau: INT2architecture Website: int2architecture.ru Location: Moscow, Russia this