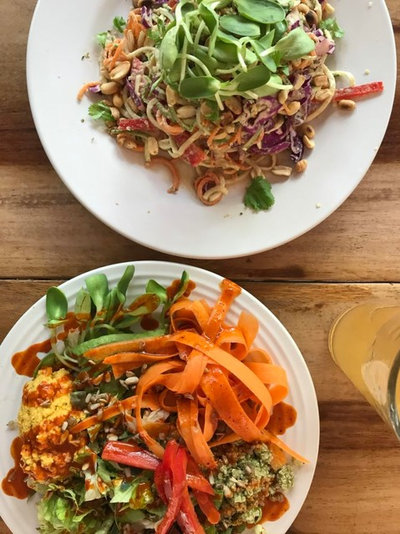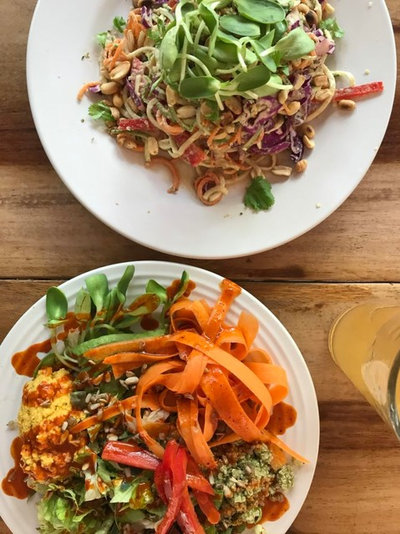 Organic Now
Europe: interior veganism
This trend is difficult to call it growing — it is literally "captured" Europe in the past year. Besides the obvious fur and leather, the Danes and the Spaniards refuse, for example, from wool, silk and beeswax. All that had to "get with the suffering" (away from beings), should not appear in the vegan house!
By the way, this applies not only to major things like leather sofa — denied even such things as handles from horns of dead animals, leather tabs on towels. Instead of feather pillows — hollofayber and analogues, instead of woolen carpets, linen and bamboo. And fur may be synthetic.
More about veganism in the interior [Es] or [Dk]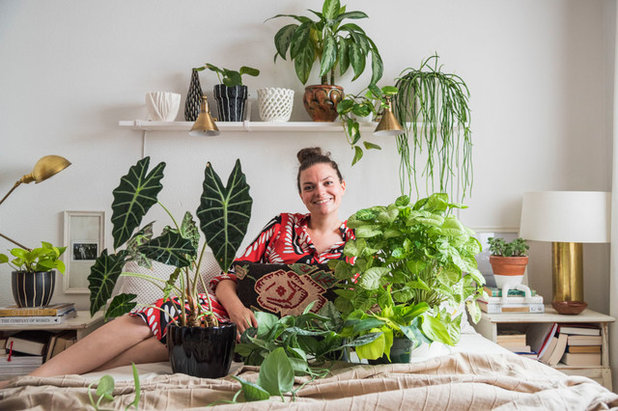 Javier Bravo
Europe: planeplotter
A word formed from the plants (plants) and influencer (an influential character, usually used in reference to owners of popular accounts in social networks).
In a foreign Internet boom Insta-flower. Look @urbanjungleblog with almost a million subscribers: here are just plants, and Amateur photography of interiors. And how do you 254000+ publications with the tag #monsteramonday (Monday monster)? Didn't know where are the trends in houseplants? And that is where: planeplotter even dictate popular for growing the species.
Read more about popular Insta-varieties of plants [It]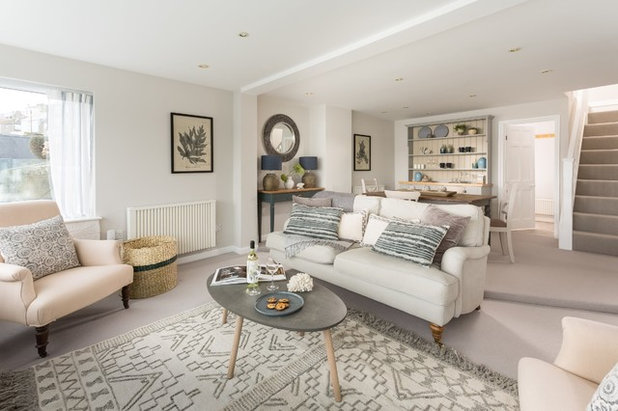 Jessica Forbes Interior Stylist
Britannia carpets
Favorites beige, gray and dark blue shades. And if you think that this trend of interior design — you are only half right. The second part of the truth is that carpet helps Brits to save on heating. Easier to bundle up and pulling up my socks, put on the floor carpet and bed to go with the warmer-than-once "burn" energy and harm the environment.
Trend-forecast from the UK as a whole [ENG]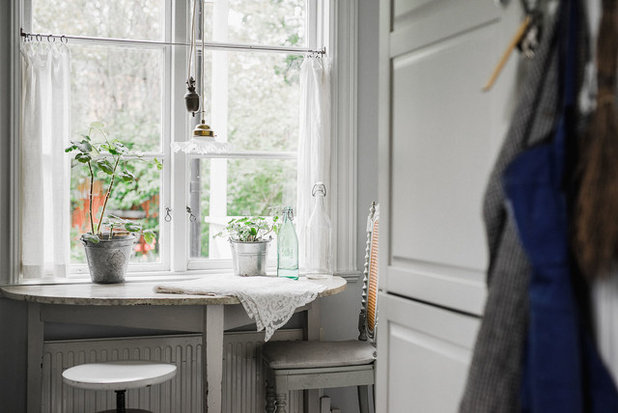 Wrede Fastighetsmäkleri
Sweden: conscious consumption
In all publications, interviews, exhibitions design permeates one and the same word — sustainability. In relation to residential interiors, it is usually a question of whether to buy second-hand (not to stimulate the production of new things and consumerism). At the same time to invest in a home that will last a long time. Environmentally friendly materials, neutral palette of muted colors — all at a premium.
Trend forecast from whole of Sweden [Se]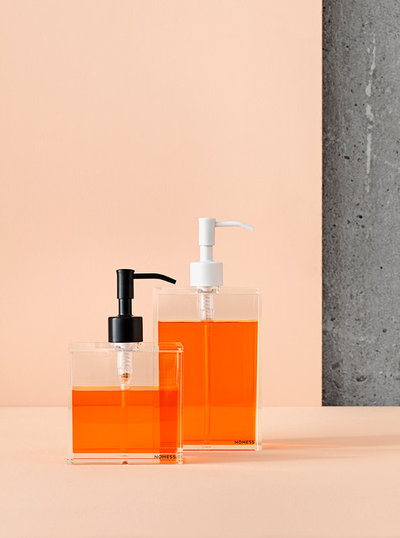 Nomess Copenhagen
Denmark: nial soap in old bottles
The standard and sample environmental awareness — the Scandinavian countries. Here with the excessive consumption of plastic suppose to fight not only high-quality processing. But a reduction in consumption.
For example, advised the Danes NOT to buy liquid soap and shampoo in hard plastic bottles — choose soft packaging and pour into a container (preferably glass) at home. Explain that you can buy liquid soap in a solid compact blocks — add water at home. So it reduces the cost of packaging and transportation of many unnecessary litres of liquid.
► If you know something about solid dilute soap, which is sold in Russia — write comment
Read more about other trends from Denmark [DK]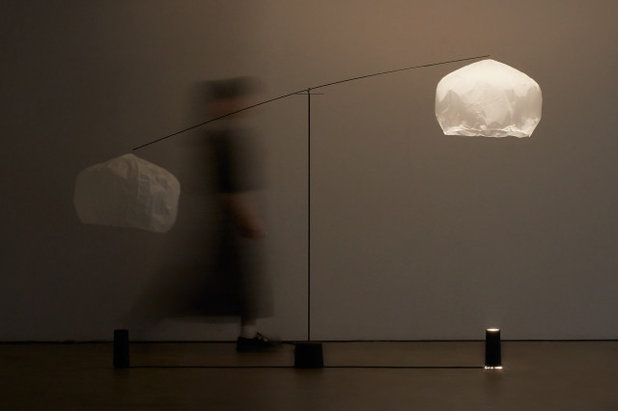 Japan: analog design in defiance of digitalization
In the photo — lamp with two shades of paraffin paper. One of them gradually rises under the action of the heated lamp air. As soon as the shoulder of the lamp reaches a certain position, the lamp turns off and lights up the opposite. The shade begins its slow movement up until the lever will not fall again. The draft "Unbalanced balance" of M & T, developed by MIA Ikeda Takuto Kurashima shown in the framework of the Japan's largest exhibition DESIGNART TOKYO 2019. There spoke not only about sustainability but also about the fatigue from all digital.
The report from the exhibition [JP]
Space Craft Joinery
Go exclusively to interior trends.
Australia: fillet
It's not only about the arched forms that are gaining popularity, but the characteristic shape kitchen sets and Islands — streamlined shapes have not been in such high esteem.
Trend forecast from Australia as a whole [ENG]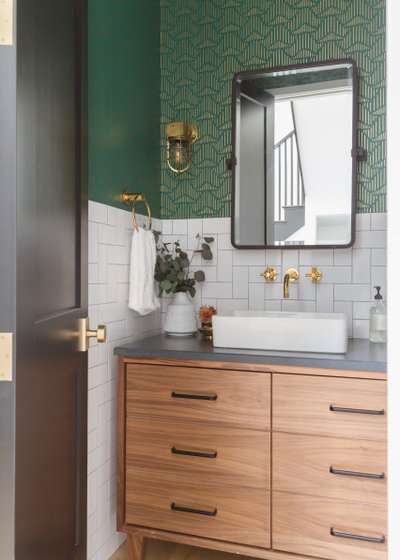 Rachel Loewen Photography
Germany: luxury bathroom
To understand: the Germans are renowned for their exaggerated functionalism in the design of bathrooms. Their decorative designs were quite peculiar. And here — a growing trend: colour, spectacular finishing materials and accessories. "All that is chic for the living room, gradually comes to the bathroom".
Trend-forecast of the whole of Germany [De]
Nimú
Spain: terrazzo
This material Spanish edition devoted a separate article — have shown use cases: from kitchenware to various surfaces.
The trend of Spain as a whole [Es]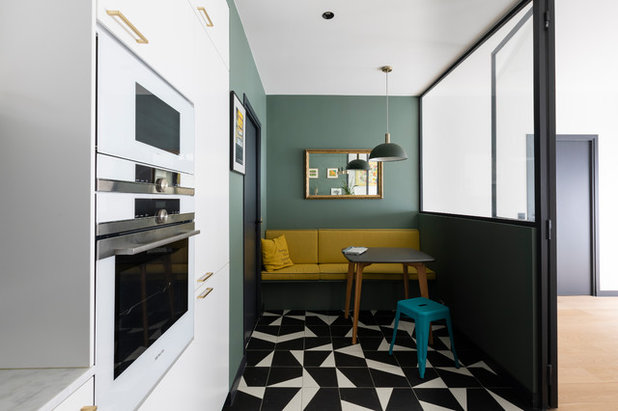 ARCHIPELLES
France: kitchenette open plan
Eurovaccine where kitchen communications are displayed in the far corner of the window of a large room, get to the work of Russian designers.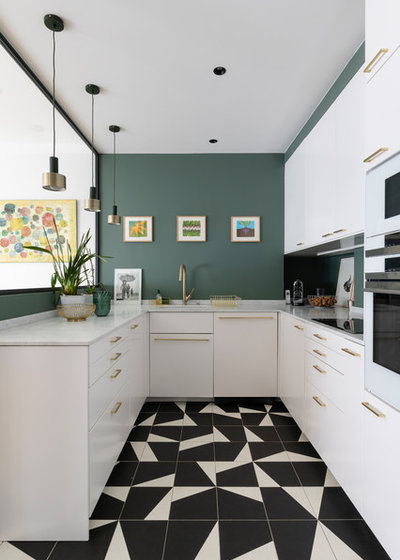 ARCHIPELLES
But in France, the kitchen is almost always closed by a partition wall with glazing (albeit without a door). Note the dining area in the entrance area — a very interesting decision. For partition — full living room.
Kitchen trends from France as a whole [Fr]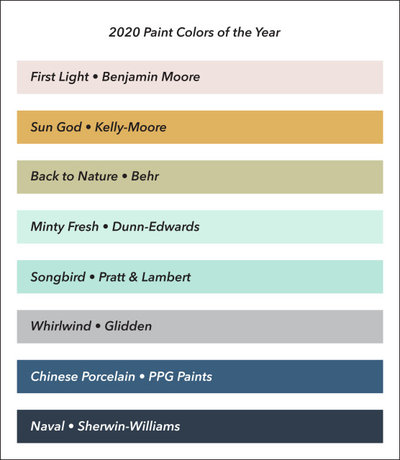 Jennifer Ott Design
America: the colors of calm
By analogy with the Russian material about flowers 2020 from different brands in the United States published material from paint companies to the local market. It's amazing how we are in solidarity in their forecasts: the blue and green colors continue to dominate; some companies still stick to warm colors, but they are in the minority. With rare exceptions, colors relaxed, pale, "forever".
Detailed colour forecast from USA [ENG]
IT'S YOUR TURN…
What are the interior and household trends other countries seem applicable to Russian realities? Share in the comments