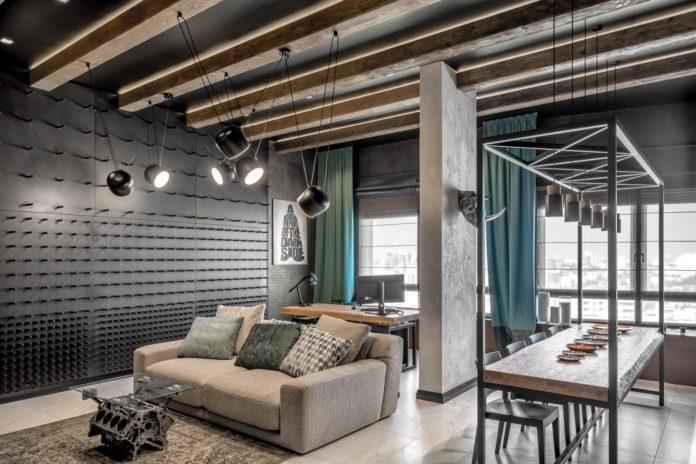 Dark loft in Kiev, Ukraine, by Victoria Gatsko
The project of a dark loft in the capital of Ukraine, Kiev, was presented by the designer Victoria Gatsko. The interior was ordered by a guy who works a lot and spends little time at home. The main task for the designer was to create a loft-style space with a comfortable bedroom and the most functional workplace. At the same time, the client was ready for any experiments.
The kitchen immediately attracts attention in the interior of the apartment. Its functional accent is a metal structure with a wooden top. This is a kind of mix of a dining table and a bar counter. Since the owner of the apartment is fond of auto and motor sports, a rack was installed in the living room for storing helmets and trophies received at the competitions. There is also a thematic coffee table with a glass top. At its base is the engine from the car. The decorative wall in the living room was made of plywood, into which metal anchors were hammered and spray painted black.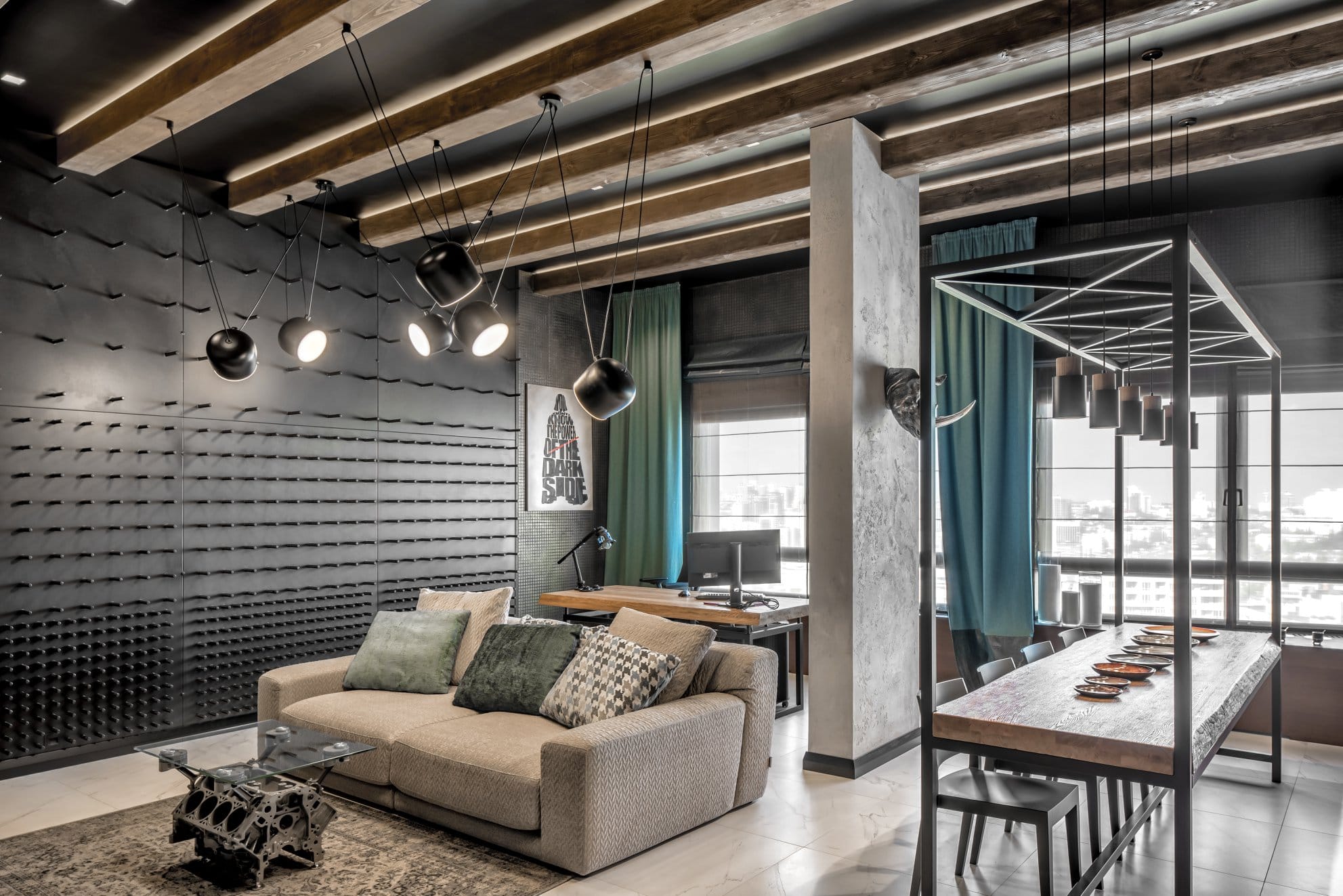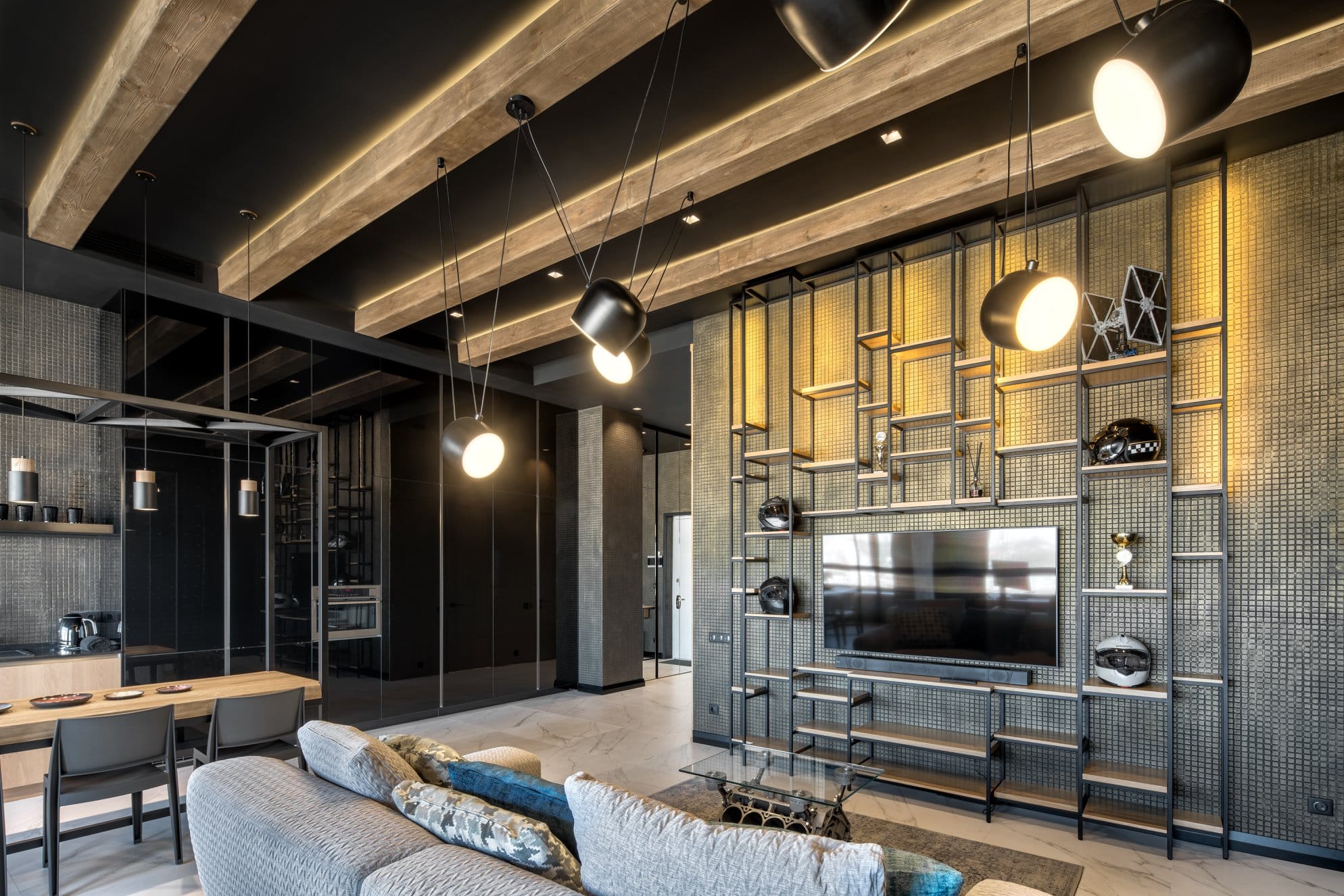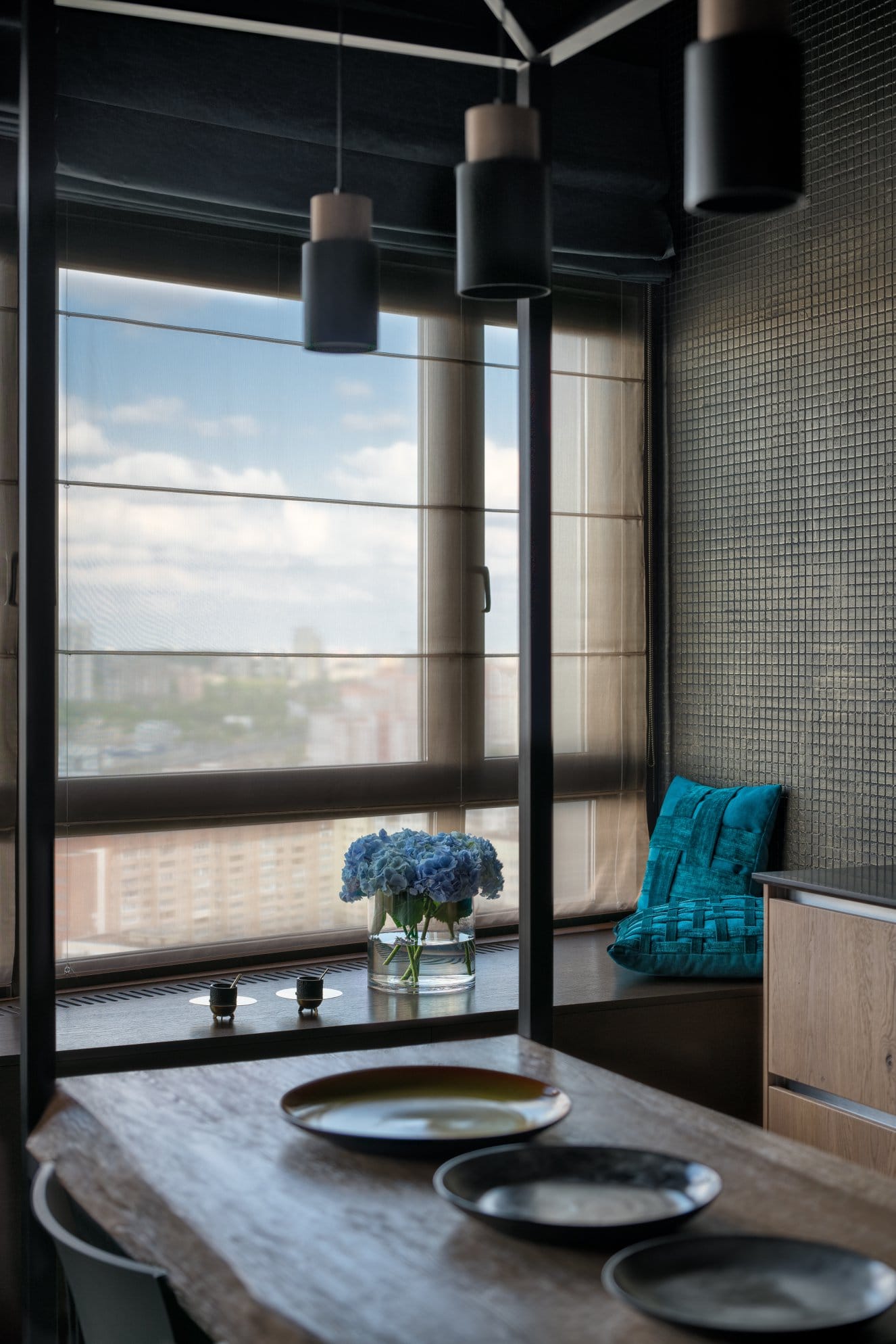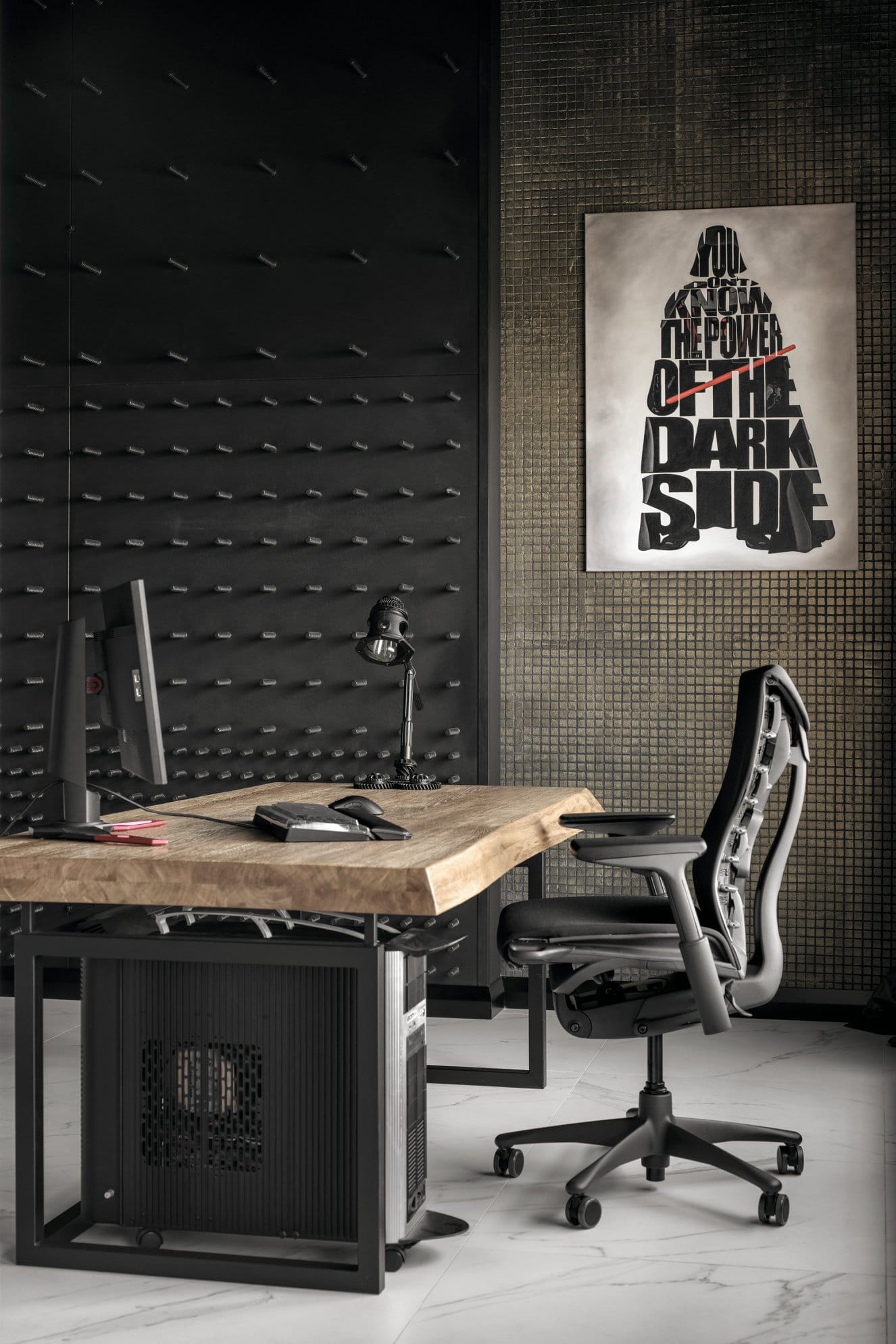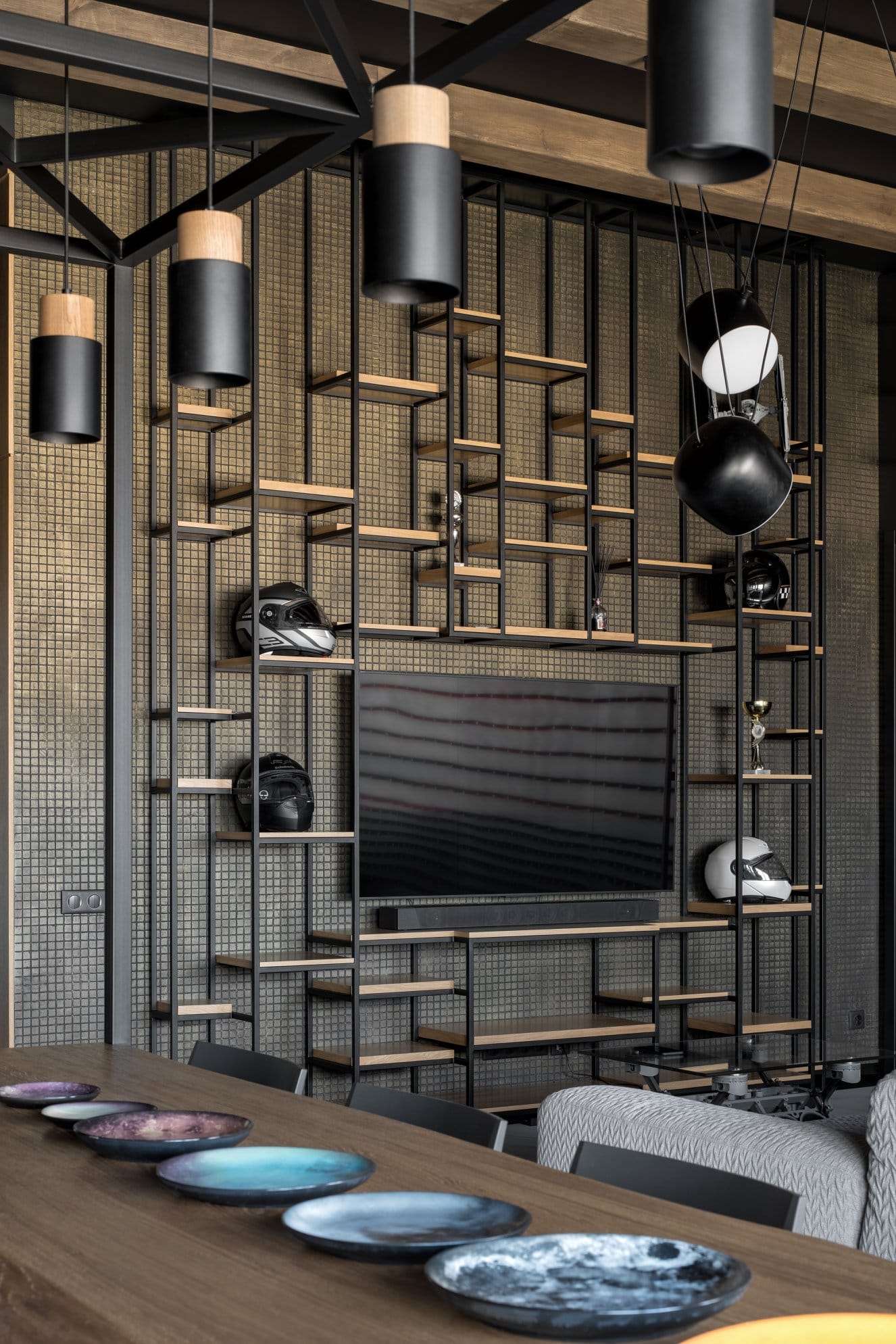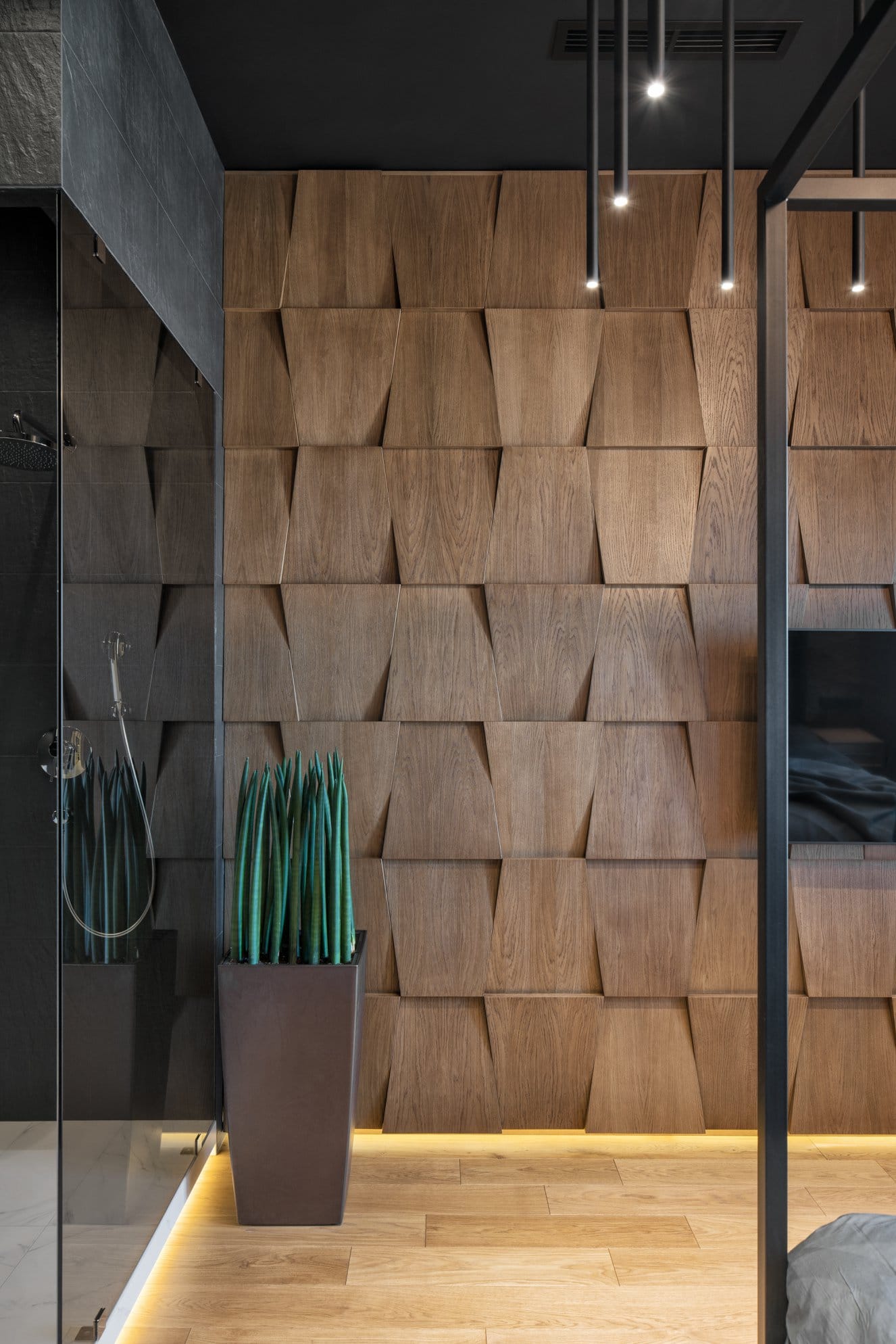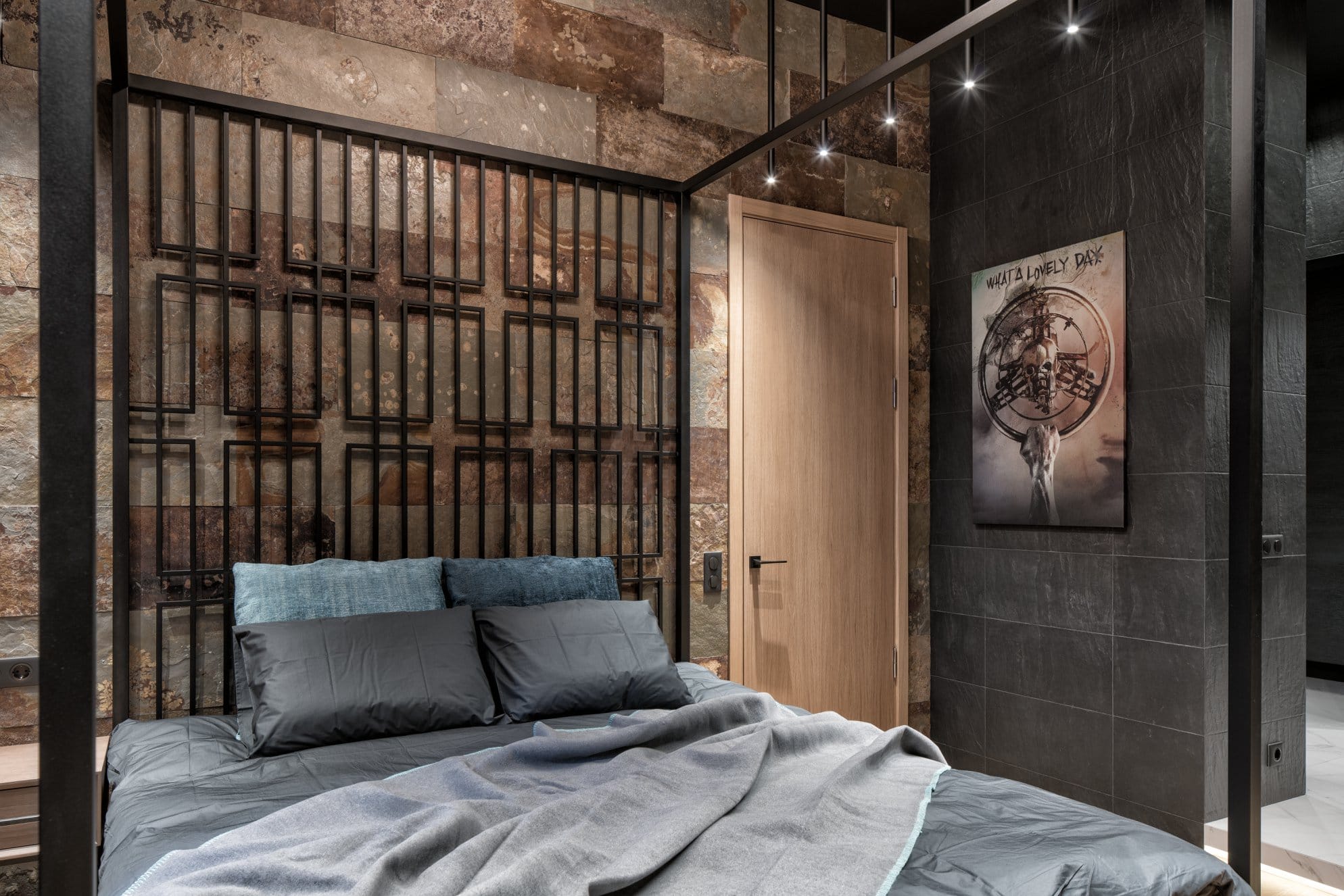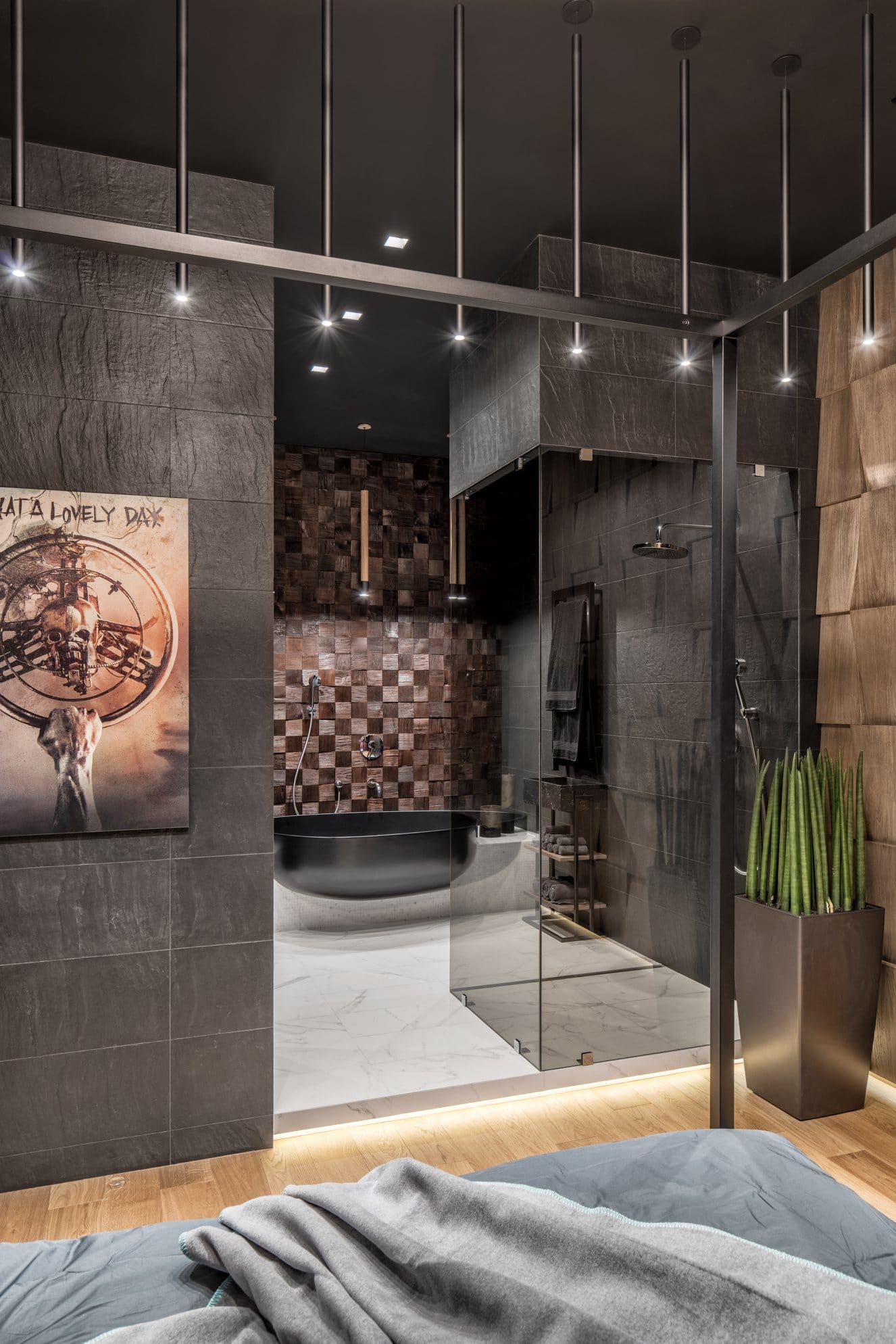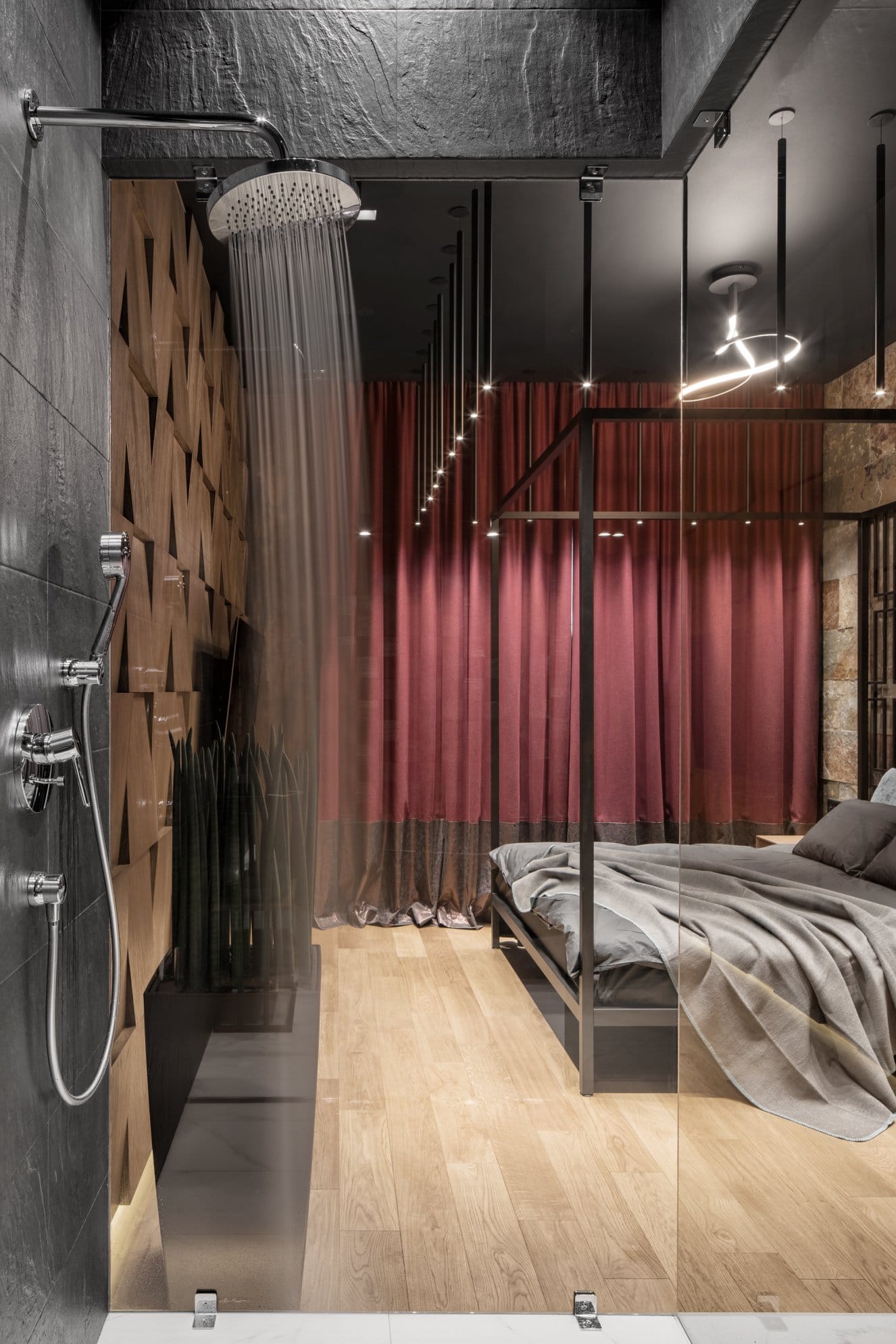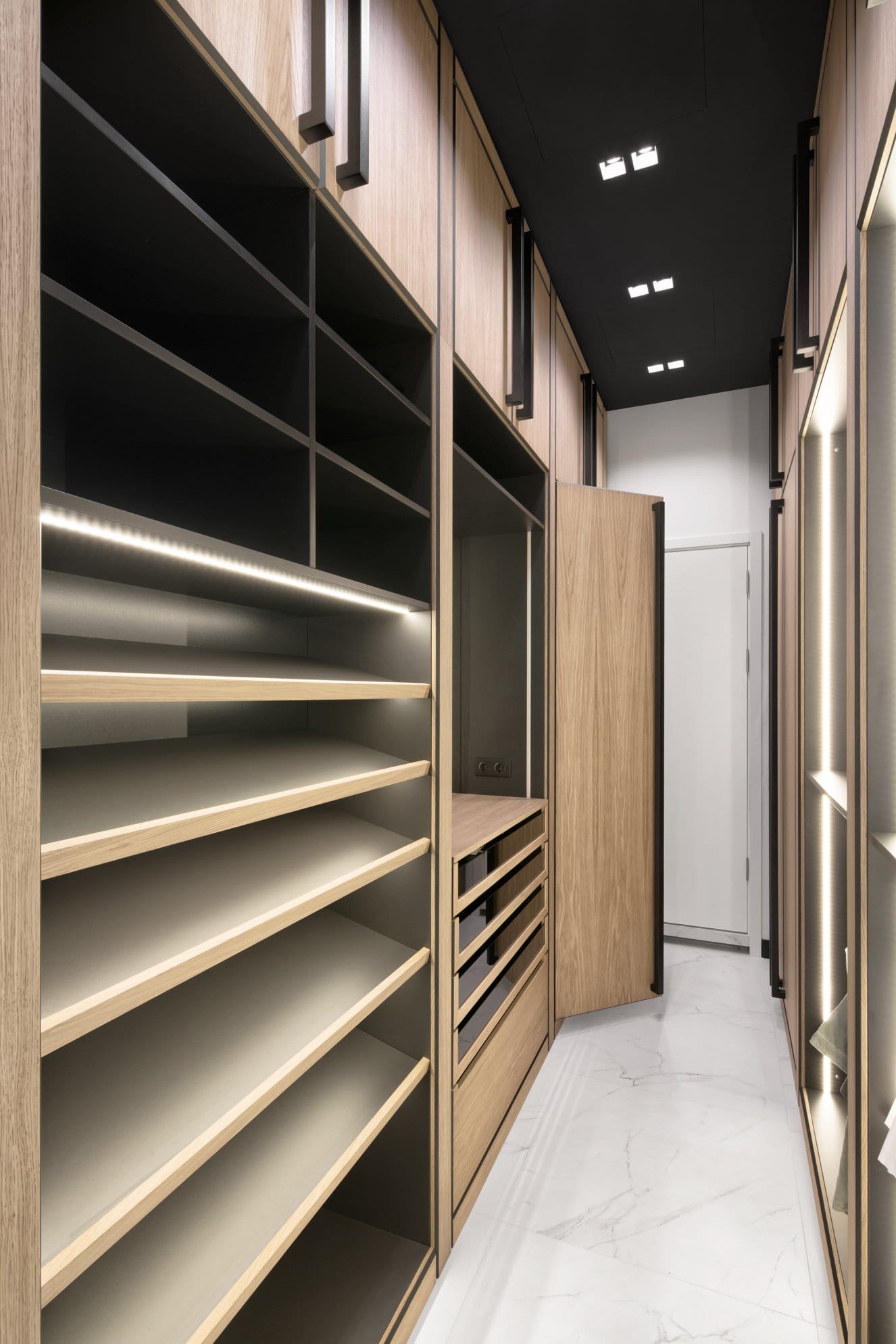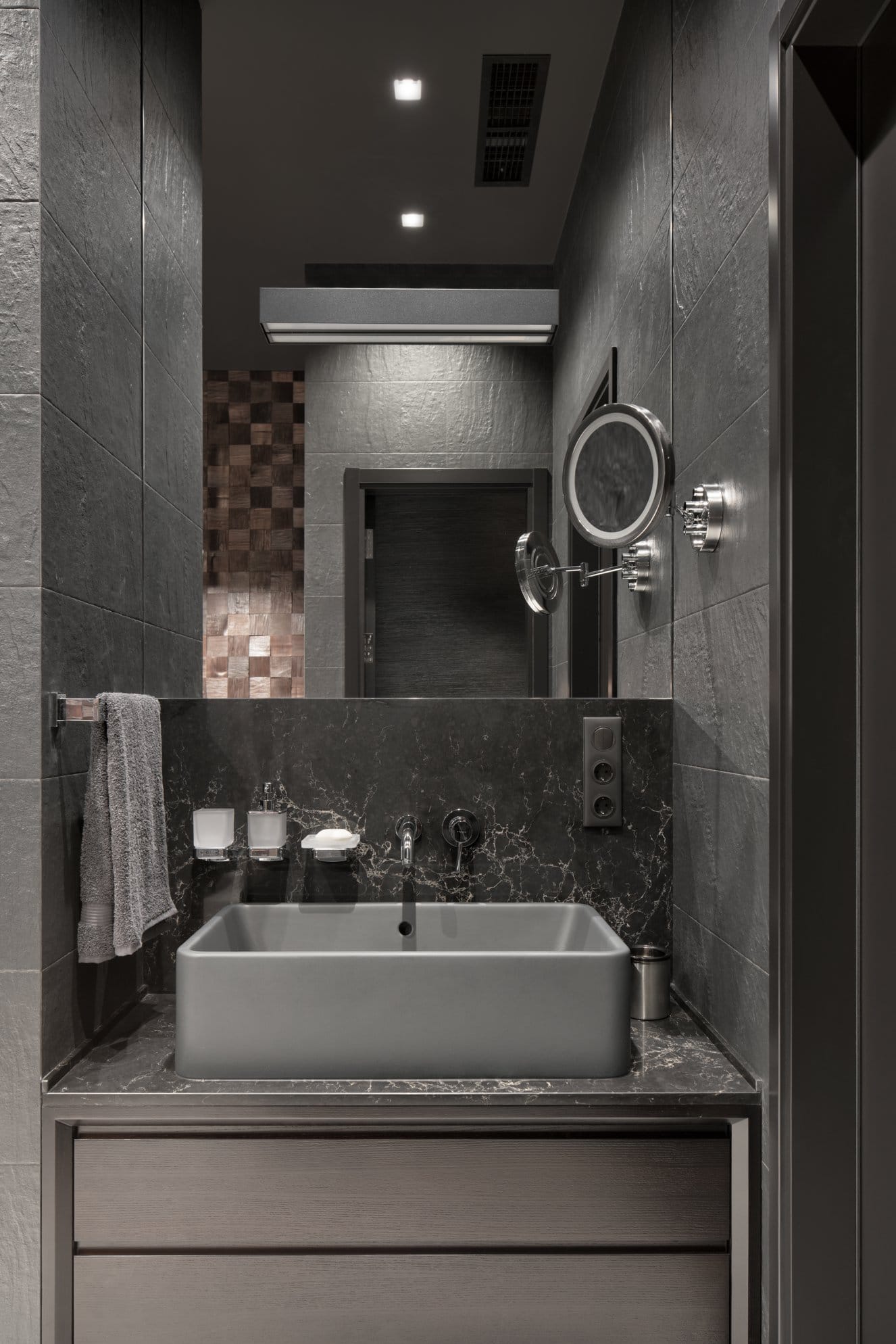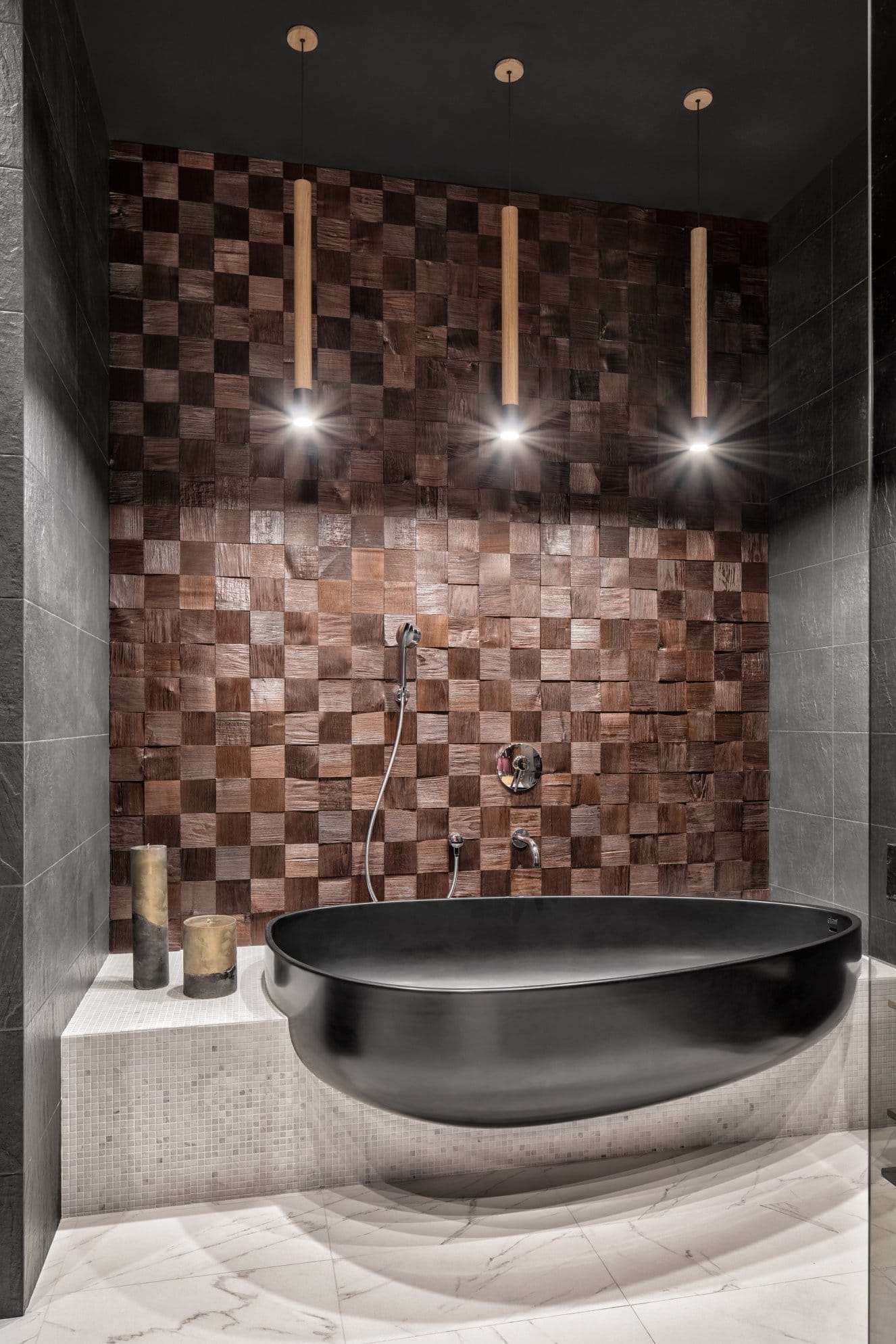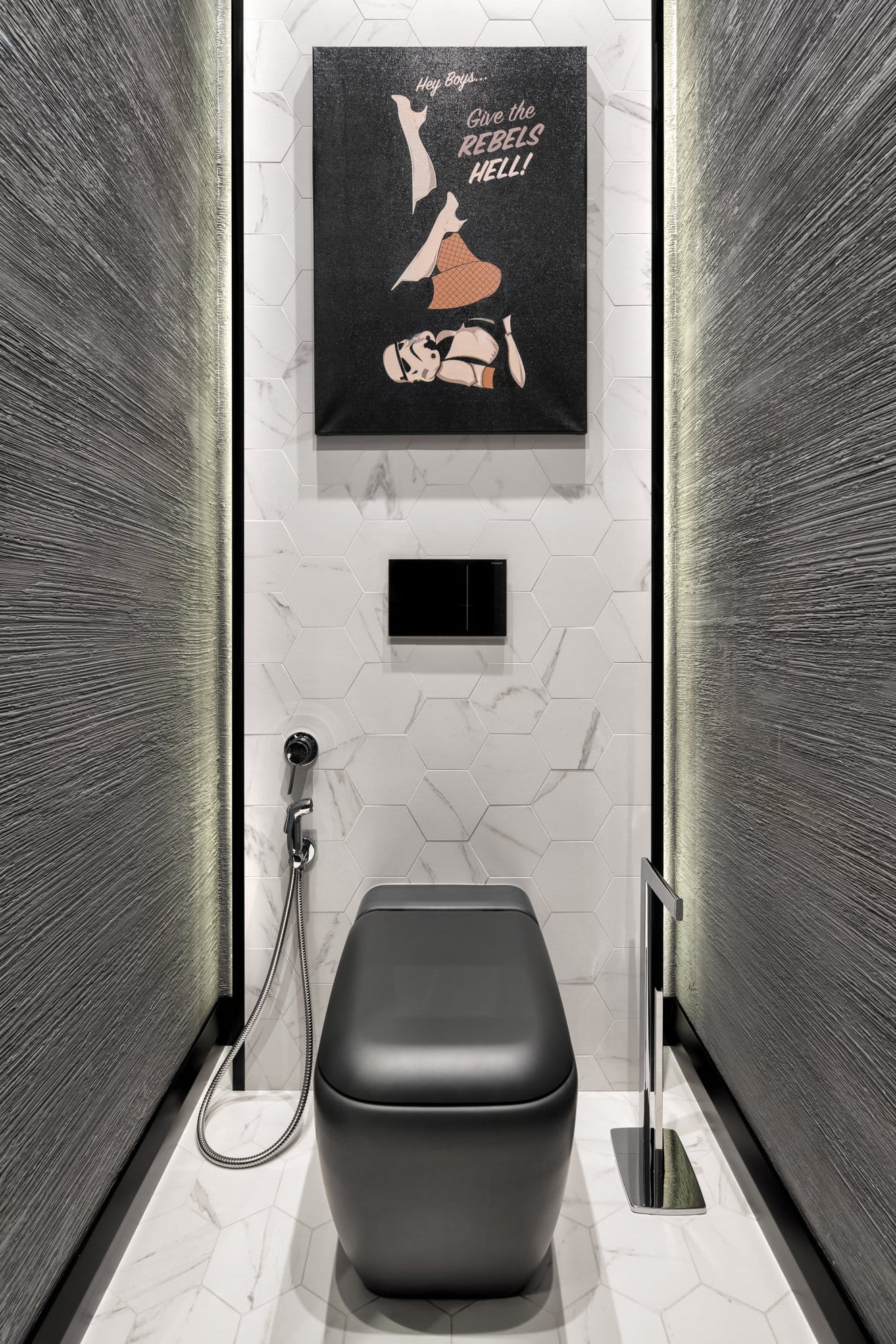 Architect: Victoria Gatsko Location: Kiev, Ukraine Photographer: Oleg Stelmakh Website: ole gstelmakh.com