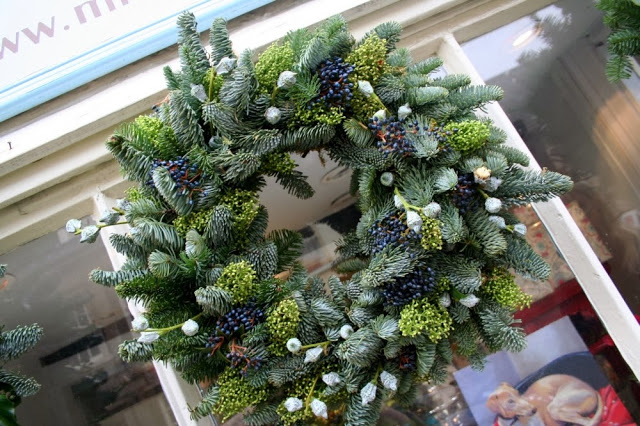 In recent times, the tradition of hanging a Christmas wreath in the home is becoming more popular. This is good, I'm crazy about these beautiful ornaments. Variants of wreaths huge lot. They can be made from live branches (oak, cypress, juniper, pine, plain bars) and from the most unexpected materials. There are many places where they can be placed traditionally on the door (outside or inside) on the wall above the entrance to the living room or kitchen. This detail won't take much space and will create a true holiday atmosphere. A wreath can also be put on the Desk, the windowsill, the mantelpiece, in the middle of the appropriate will look candles.
In General, the traditional colours of Christmas wreath are considered to be green, red, white and gold. For decoration you can use:
berries: fresh twigs of mountain ash, viburnum, rose hips and dry branches of any fruit;
fruits and nuts: dried sliced circles of oranges, lemons, tangerine, twisted orange peel, all kinds of nuts;
spices: cinnamon sticks, dried cloves:
cones: spruce, pine (natural color, sprayed with silver or gold spray);
sweets: candy, cookies;
small Christmas decorations: stars, bells, balls, snowmen, angels, houses, birds, beads, tinsel;
ribbon bows: one-colour (traditionally red bow), plaid, striped;
candles: used when a wreath is set on a horizontal surface;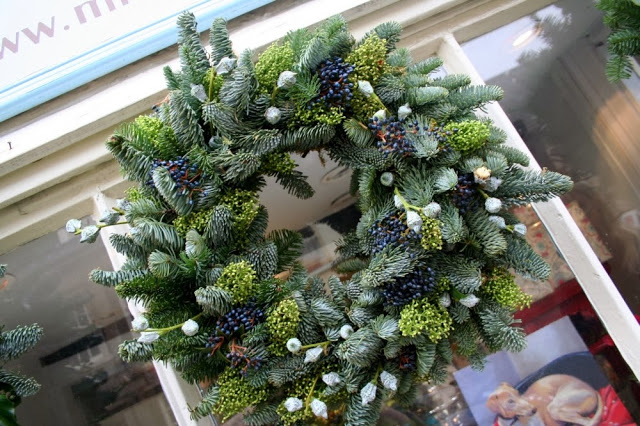 As for me, the most beautiful wreaths are those, which are made by hand from natural materials. If you want to make this Christmas wreath – here are a few videos to help You:
The following video is in English, but all of the action so clear, even without translation:
If you want to make a base of wire – here are step by step pictures for this wreath will fit the branches of the juniper, pine, arborvitae. I read that to maintain moisture, it is better to wrap the frame in thin strips with a wet foam, securing the ends with wire or fishing line. So the wreath will remain on longer.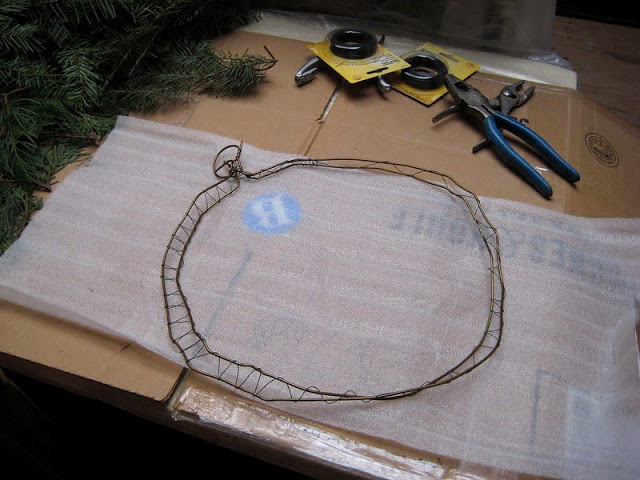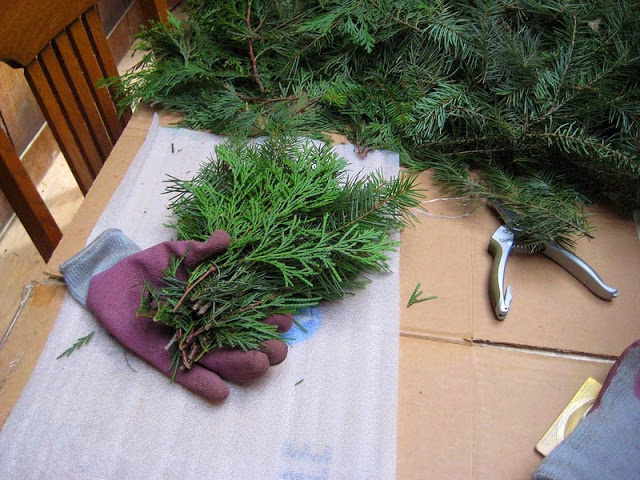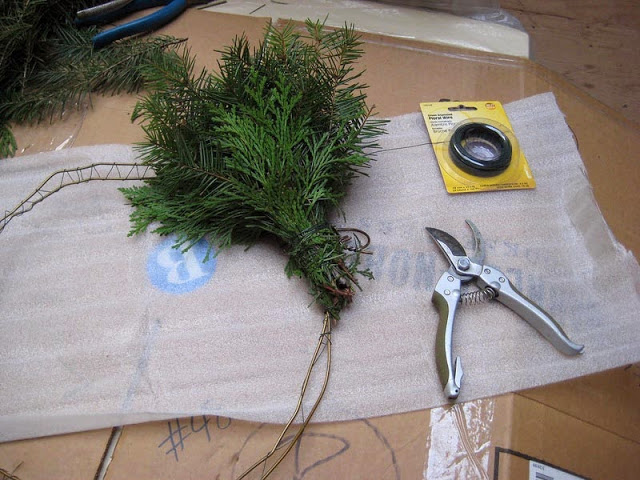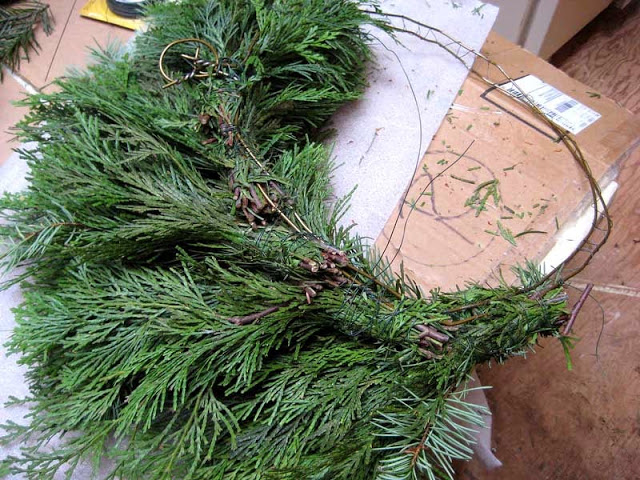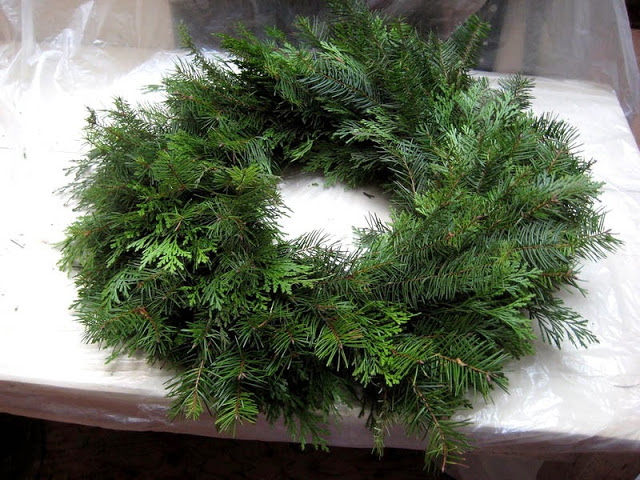 Another master-class on creating a Christmas wreath with their hands from Igor Linnik: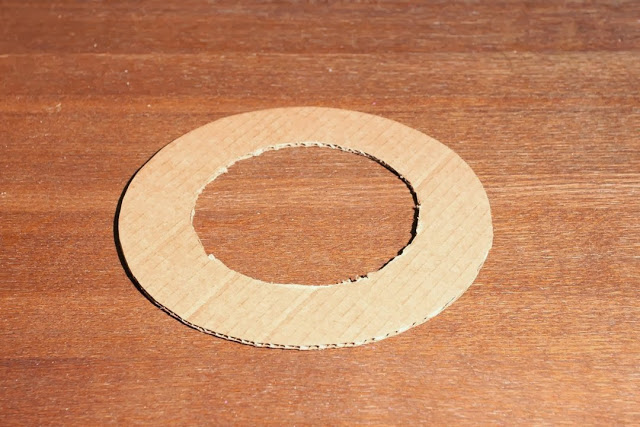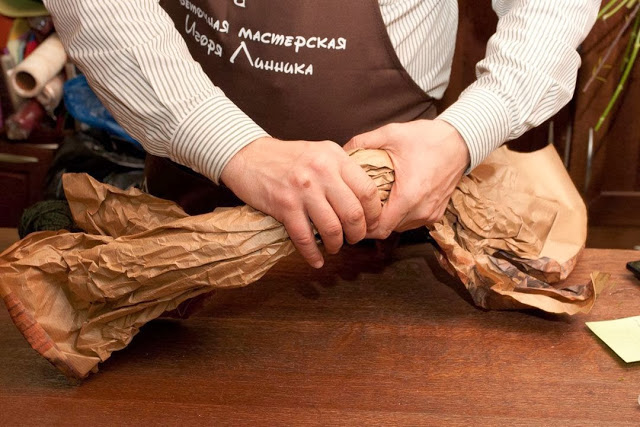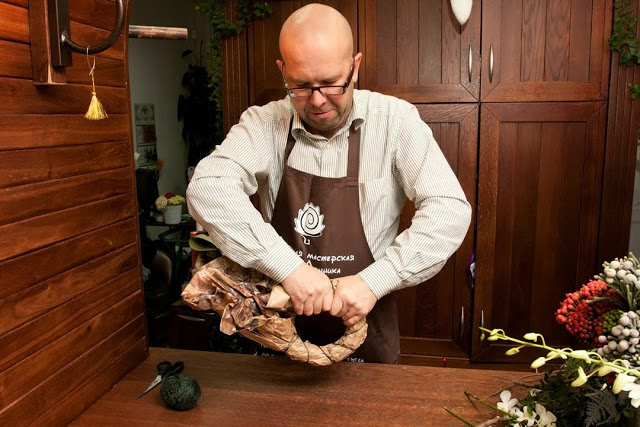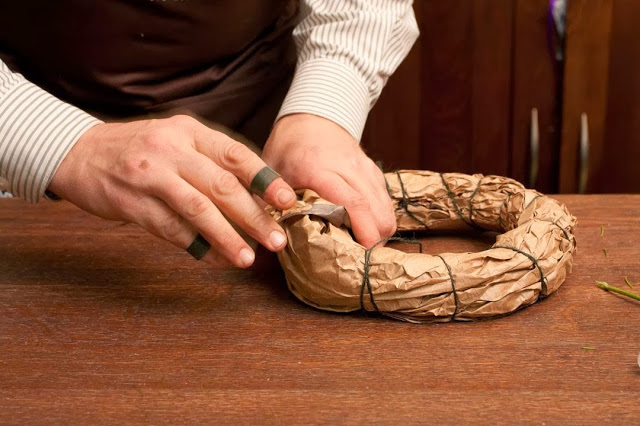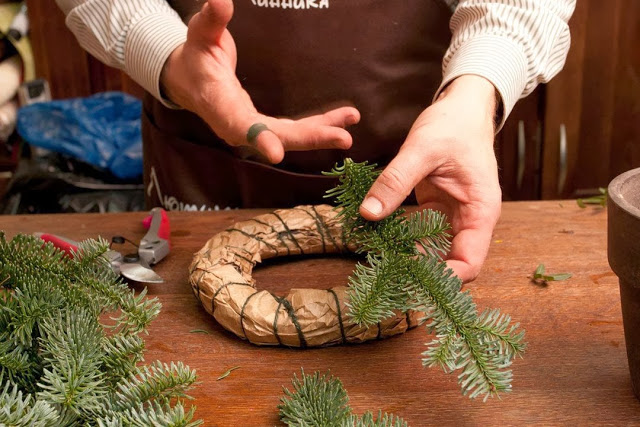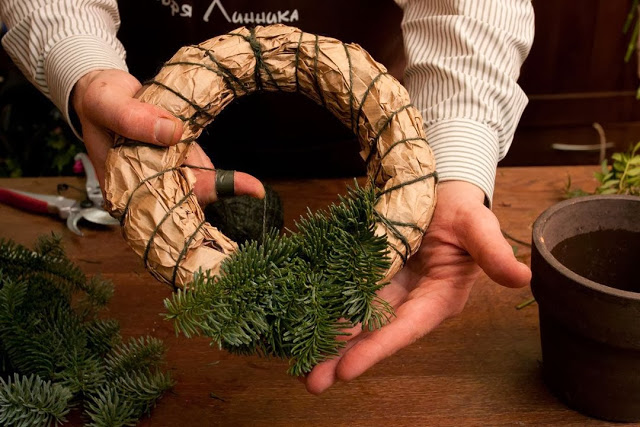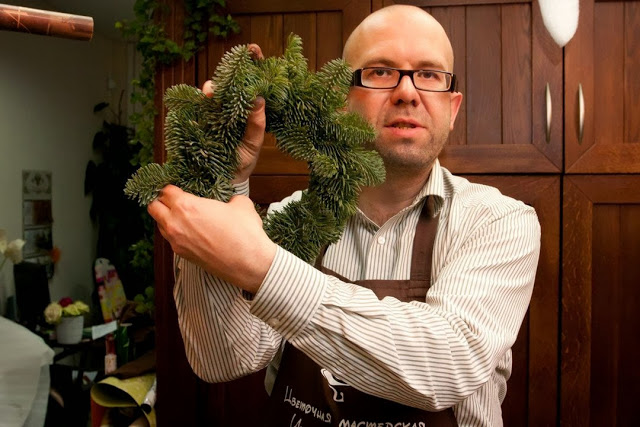 And of course the photos of nice Christmas wreaths: