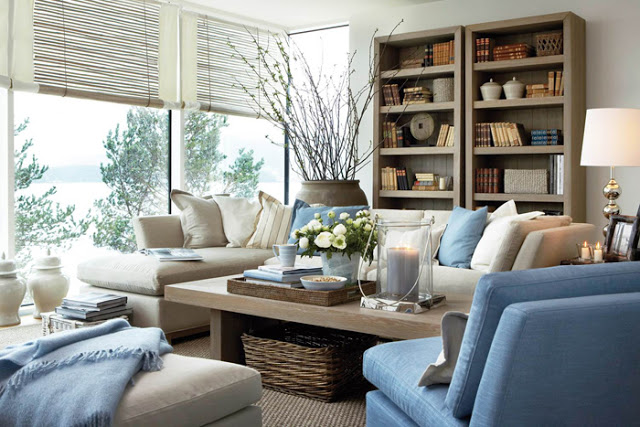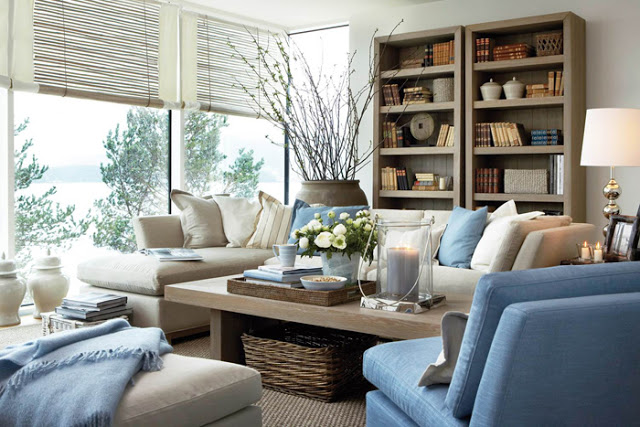 Scandinavian style – COLOR



The interior is dominated by pastel colors: beige, light gray, light blue, light green, light brown. But the main color of Scandinavian style, no doubt, can be called white. However, one should add juicy color accents to liven up the atmosphere. This will perfectly match the blue, red and green shades.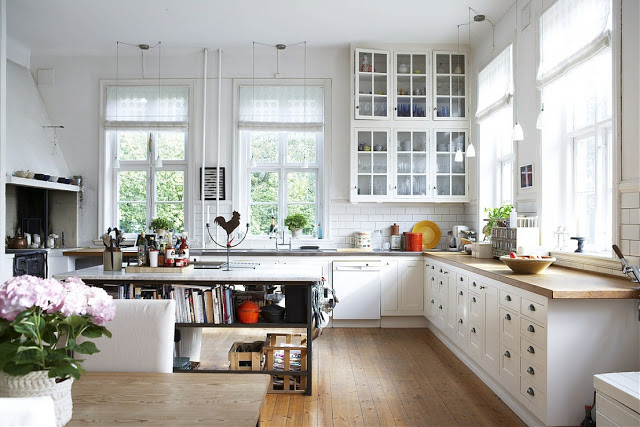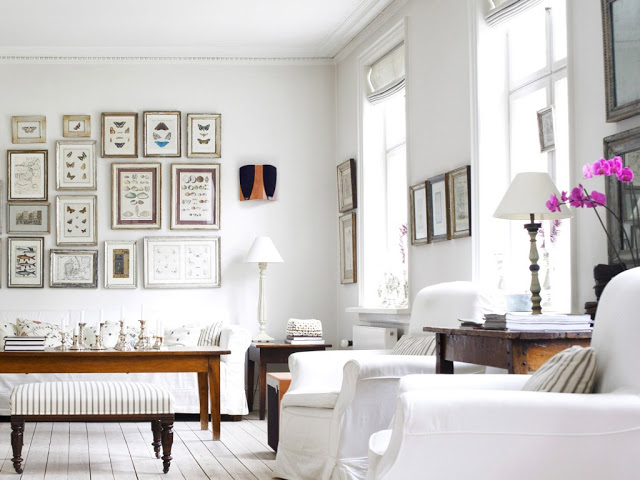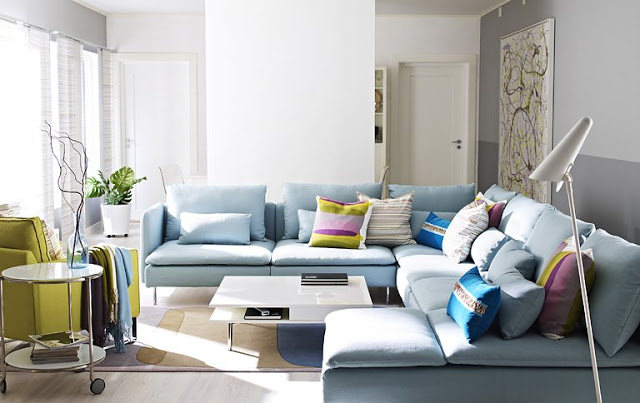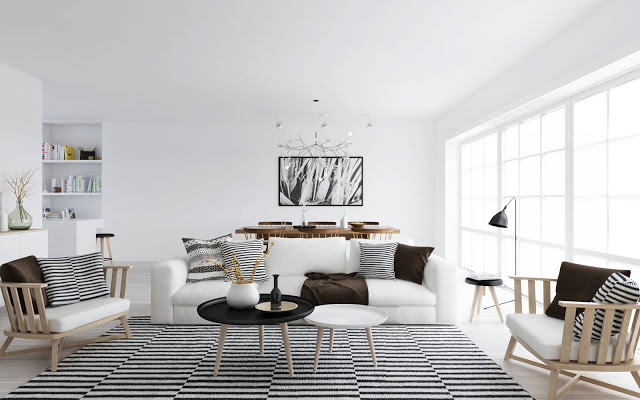 Scandinavian style – MATERIALS
The main requirement to the materials – natural, it will bring comfort to the house. Wood, metal, natural stones, glass, cotton, linen, fur, leather, ceramic, any of these materials can be safely used in a Scandinavian style.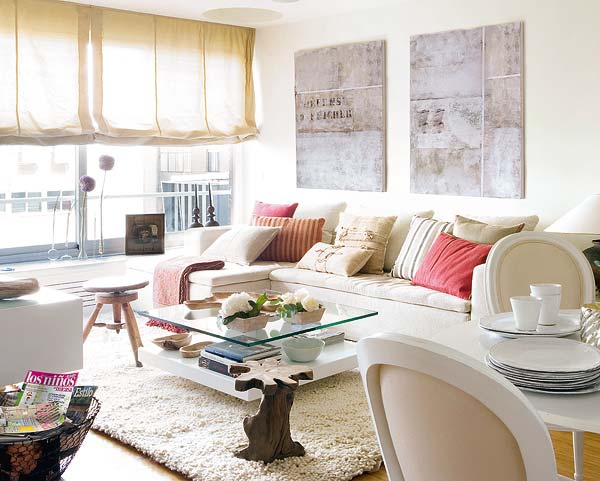 Scandinavian style FURNITURE
Scandinavian furniture is practical and functional. Anything extra should be the maximum free space. Most often, the furniture is made from trees, light rock(beech, birch, sometimes pine, spruce). For the upholstery you can use textiles, suede, leather, cotton, linen.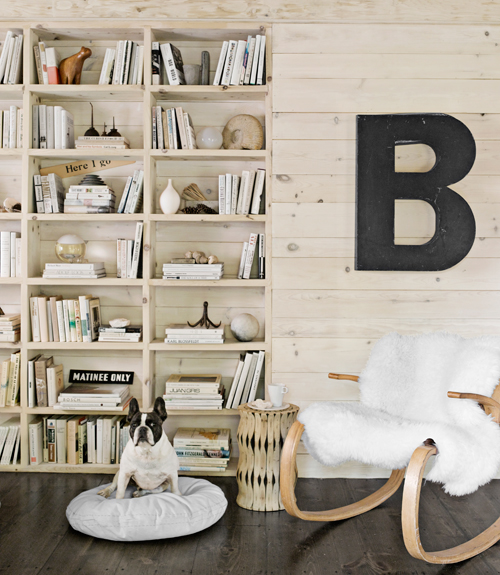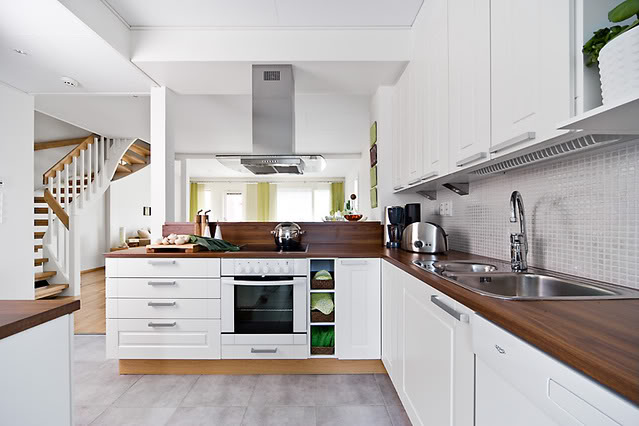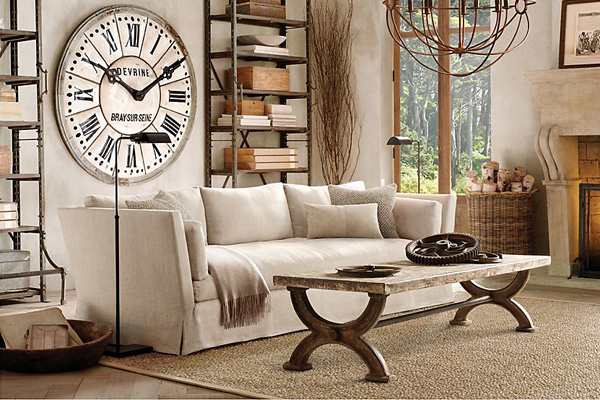 Scandinavian style WINDOWS
  Apartment in Scandinavian style is filled with light, it is best that it was natural, therefore, Windows should be large, light and curtains and let the maximum of the sun(they can be linen or cotton). As you may have guessed, the Windows are wooden and are usually made in the tone of the floors.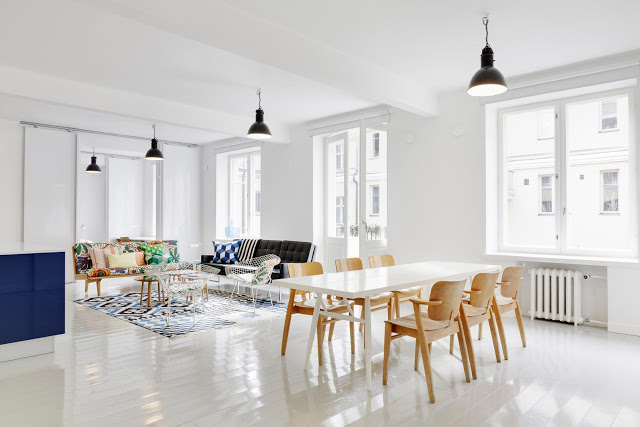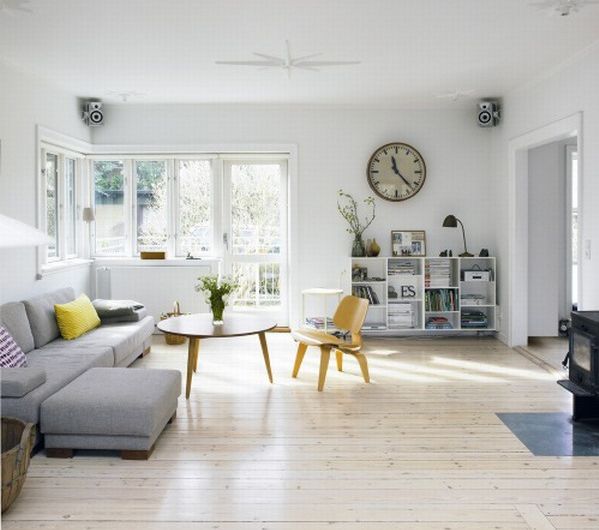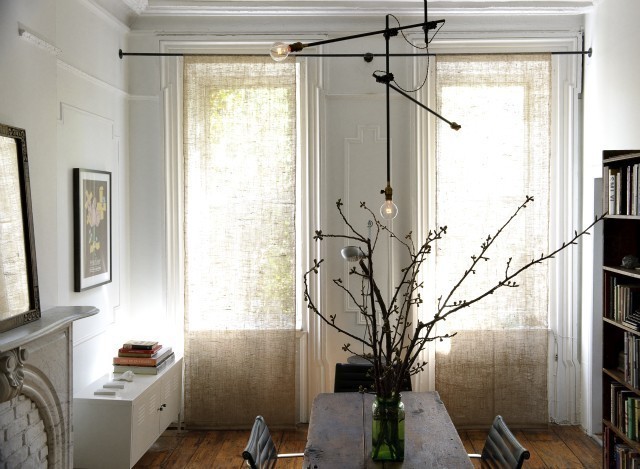 Scandinavian style – FLOORS and WALLS
 For walls in Scandinavian interior perfect white or beige plaster, light blue and light gray paint. Still, as an option, you can decorate them with wooden panels or horizontal light boards, it will add the comfort to our guests. The actual floor will be parquet or laminate. Wooden floors and bright shades are very common in Scandinavian interiors. Fluffy solid color rug or a patchwork carpet will certainly enliven the atmosphere and make it more homely. For bathrooms good white or pale blue tile.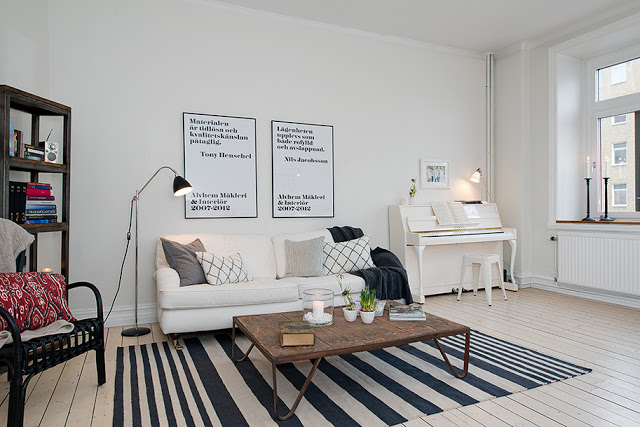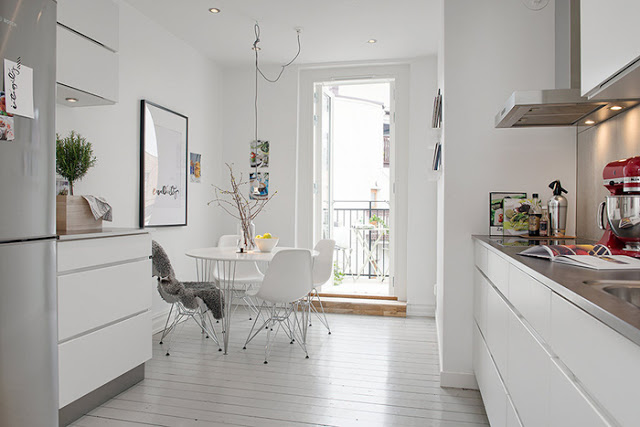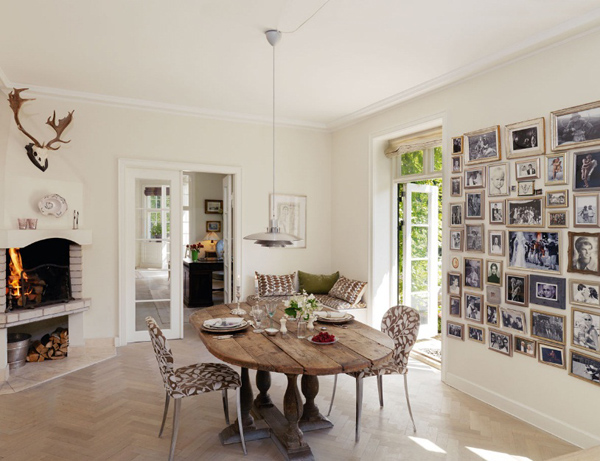 Scandinavian style DECOR and ACCESSORIES
  Scandinavian interior has a minimum of elements, however, they should be bright enough and simple. Do not forget about naturalness and originality in every little things, capable of beautiful glass vases to refract and reflect the sun's rays, one of them can put dry branches/flowers or fill with fresh wood shavings.
Mirrors will also be most welcome, they will further fill the apartment with sunlight and visually enlarge the space. Porcelain, candles, metal objects, textiles – all this will become harmonious interior decoration in Scandinavian style. It can be thin mats with floral or striped pattern, and shaggy shag carpets, clay items, ceramics.
Scandinavians are very sensitive to the marine theme, for example, you can hang paintings of ships or fish that will even more emphasize the tradition of the Nordic countries. A characteristic feature of Scandinavian interior is the placement of photos on the walls, especially family. Wicker baskets and fresh flowers also add an atmosphere of warmth and coziness in the apartment.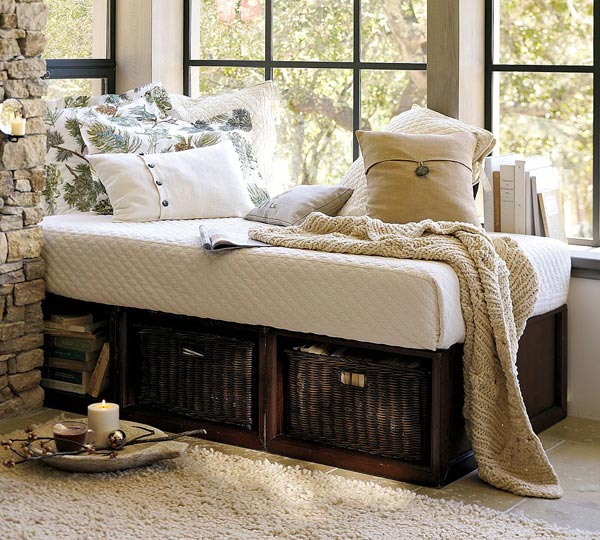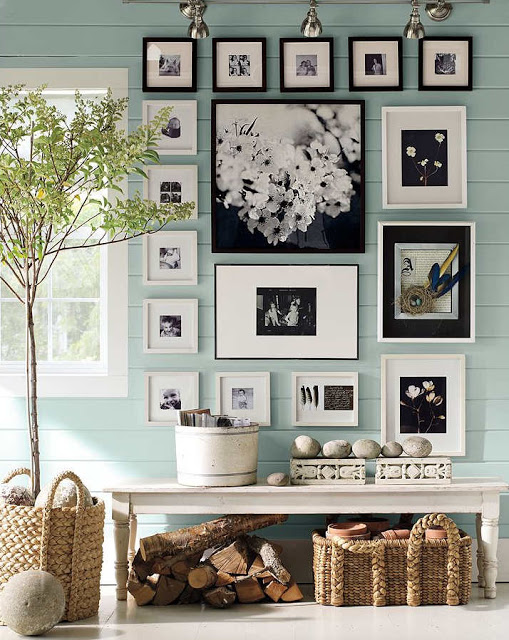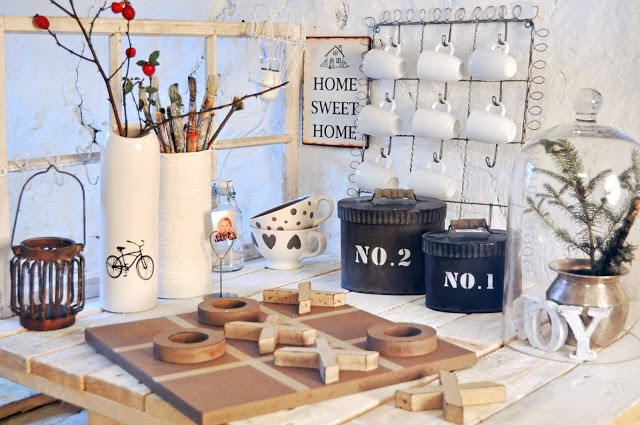 Scandinavian style – ACCENTS


  If Scandinavian interior was completely white or in pastel colours – it would look a bit dull and faceless. The highlight of the Scandinavian interiors are bright accents. It can be bright pillows, rugs, lampshades, paintings, everything. It is important not to overdo it, and just add a few interesting details. Use red, pink, blue or green shades.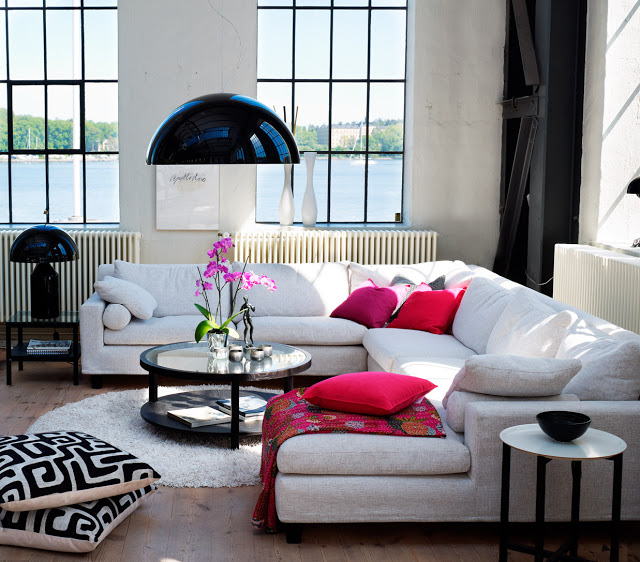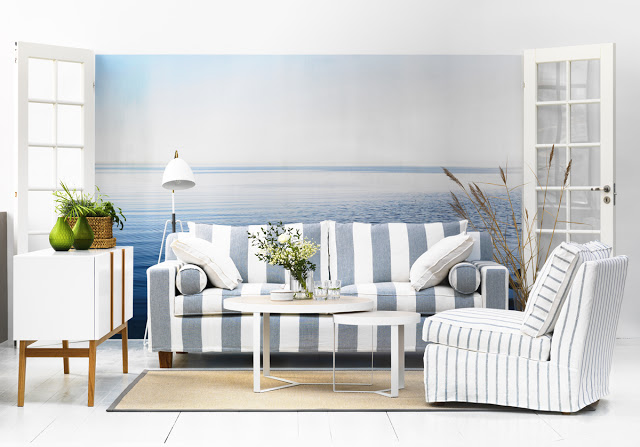 Scandinavian design – LIGHTING


  Due to the insufficient amount of sunlight, the Scandinavians use lamps, candles, floor lamps, table lamps various shapes, sizes and styles. The more and more diverse the better) don't be afraid to experiment!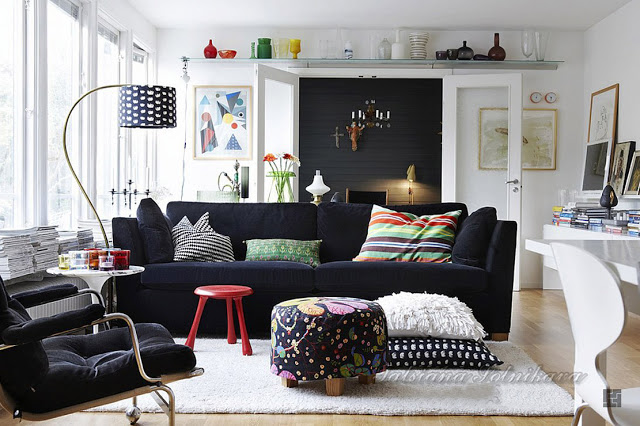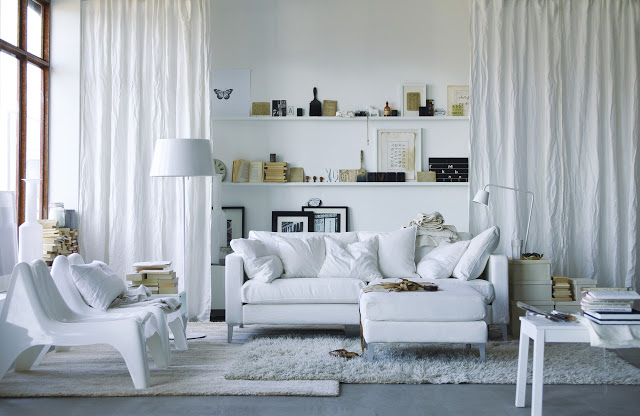 Scandinavian style – to SUIT


  Despite immersion in the tradition, the Scandinavian style is trendy and topical solution in the interior. Scandinavian atmosphere will suit anyone who appreciates the warmth and comfort of the home environment, who do not want radical change, but nevertheless wants to update the interior. If you want to live in spacious and bright rooms,in an atmosphere of peace and tranquility – make a choice in favor of Scandinavian style and you will definitely be happy 🙂
Perhaps these articles will be useful to you:
Repair Scandinavian style: 4 important points and 65 photos
The interior in Scandinavian style: 70 photos
Little house of 35 square meters of happiness
A small bonus – my video "Nordic cuisine"