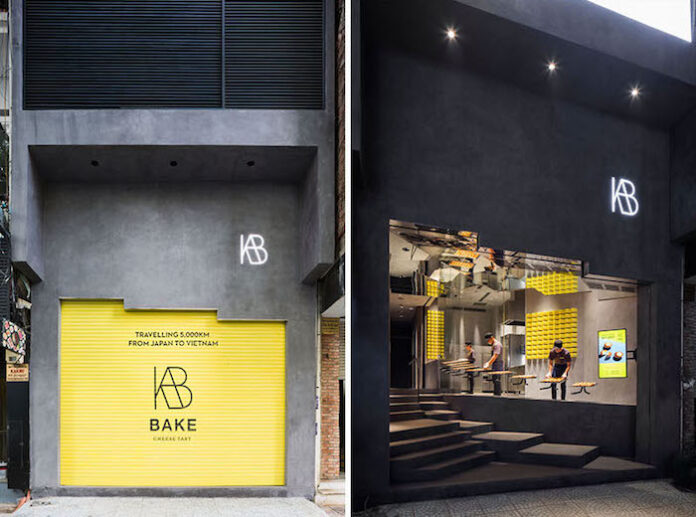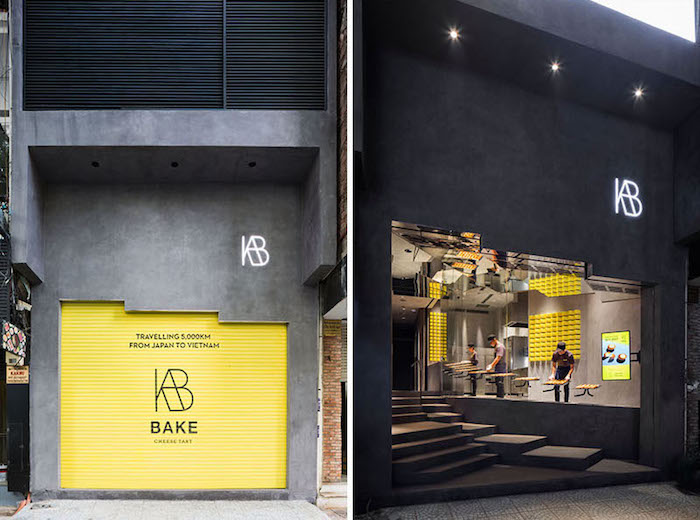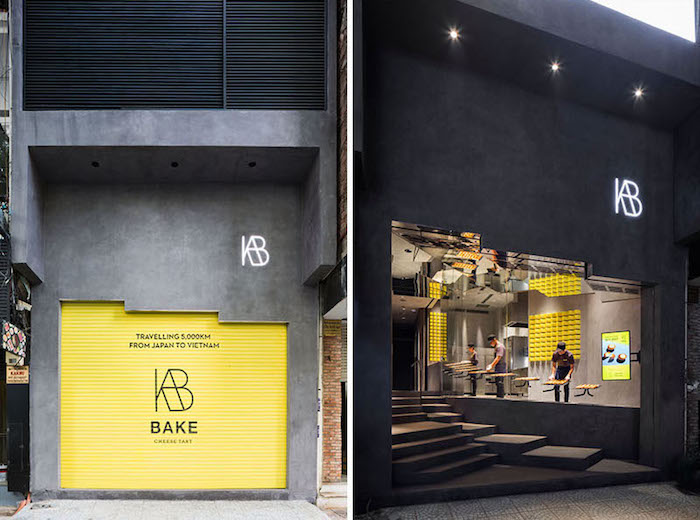 BAKE opened a branded shop in Vietnam.
Image: Hiroyuki Oki.
Architectural design Studio 07BEACH recently completed work on the design of the first Vietnam store cakes with cheese BAKE. A large, modern concrete showcase, high ceilings, and a gray-yellow color palette distinguish the store among other establishments on the street.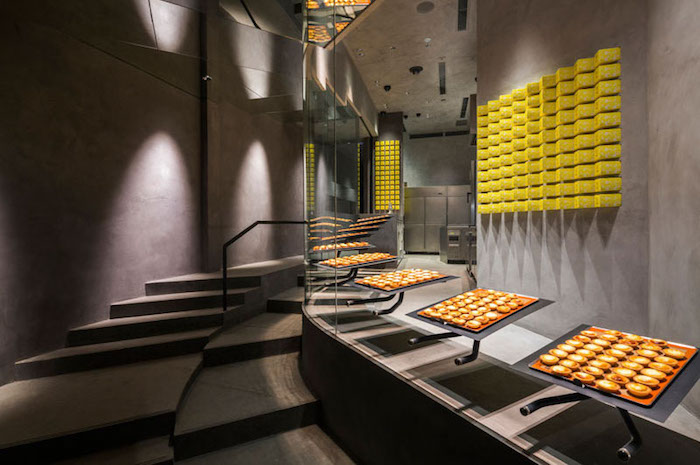 The most important feature of the new store BAKE are large Windows installed near the stairs leading to the cashier. Thus, visitors are offered the opportunity while waiting for their turn to observe the process of making cheese cakes.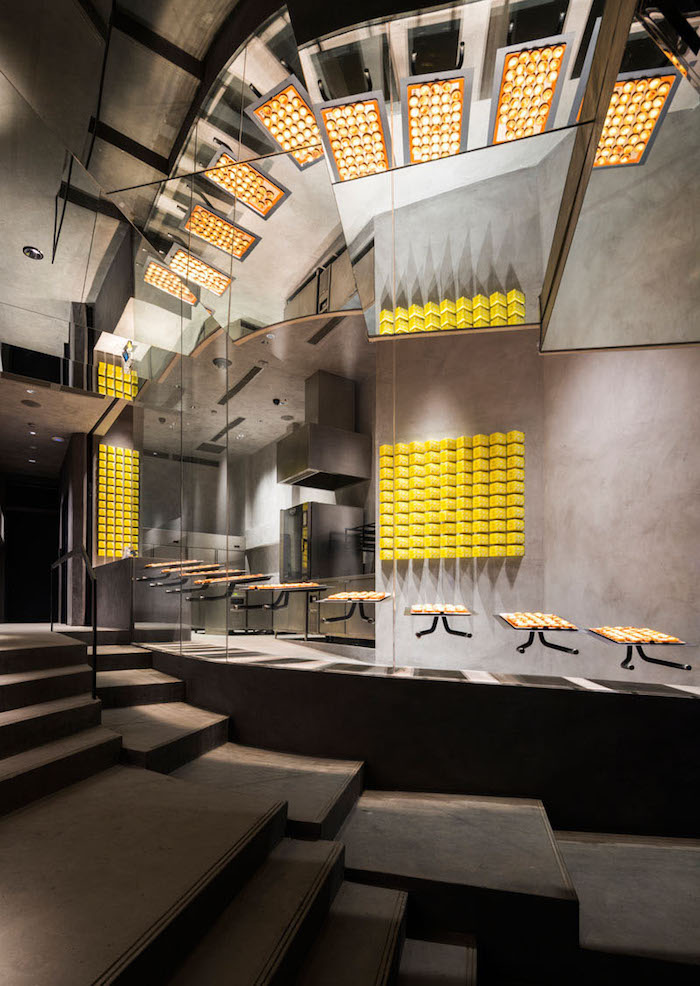 Also pay attention to the mirrors installed on the ceiling. This solution allows to partially reflect light, and see baked goods to passers-by from the street.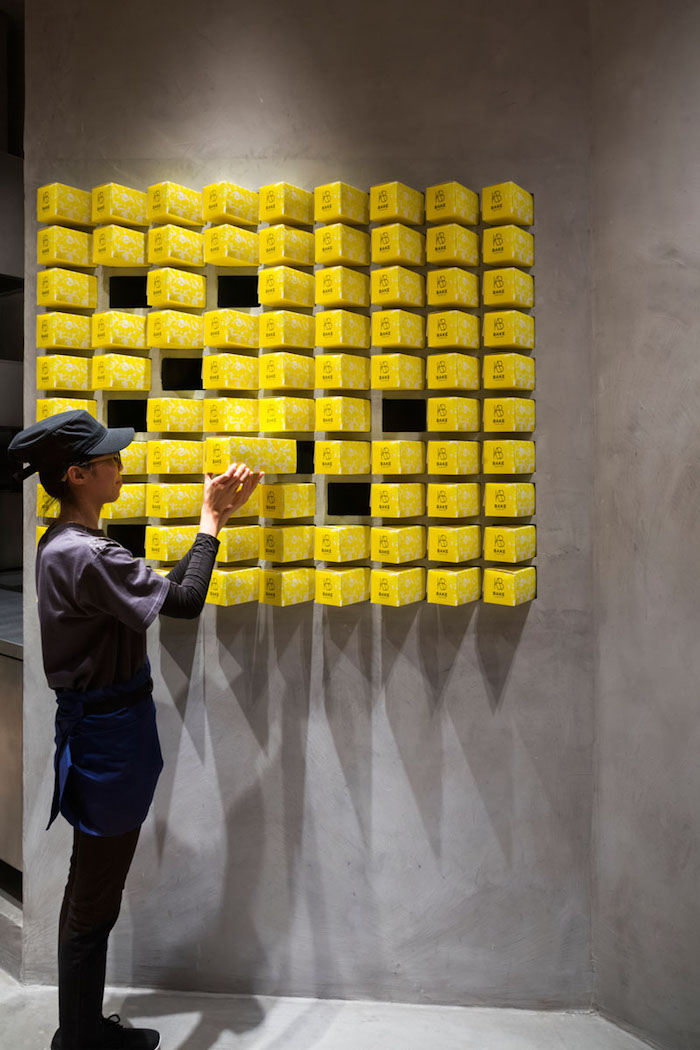 As accent colors in the interior of the bakery stands yellow. In the first place it was added with bright yellow containers, which are placed in special shelves in the concrete wall.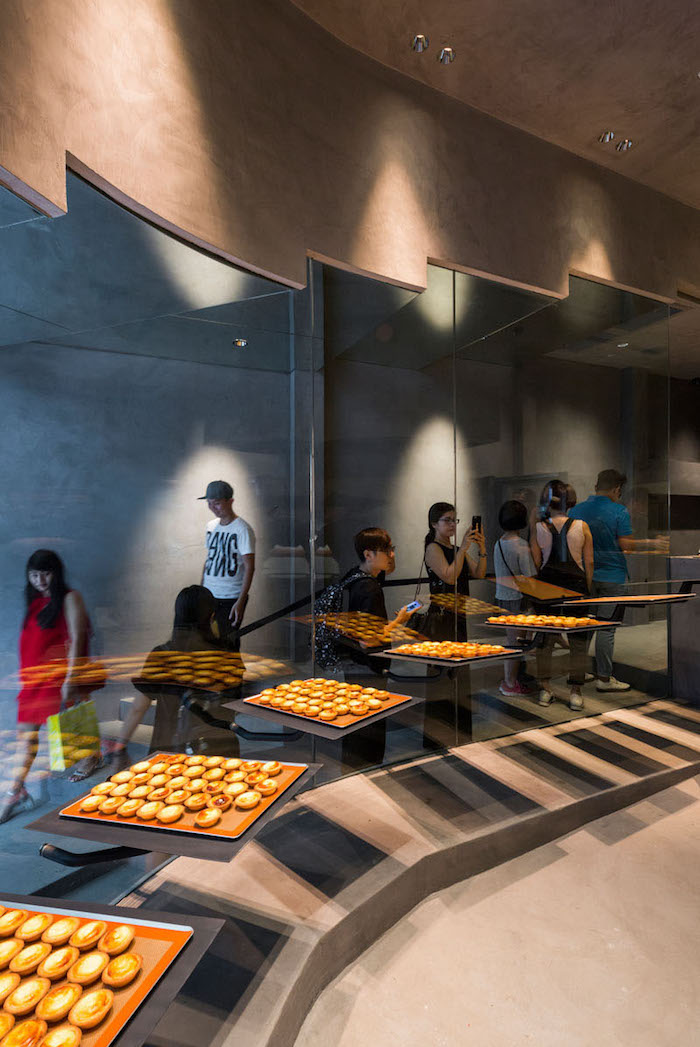 To learn more about the project on the official website BAKE.