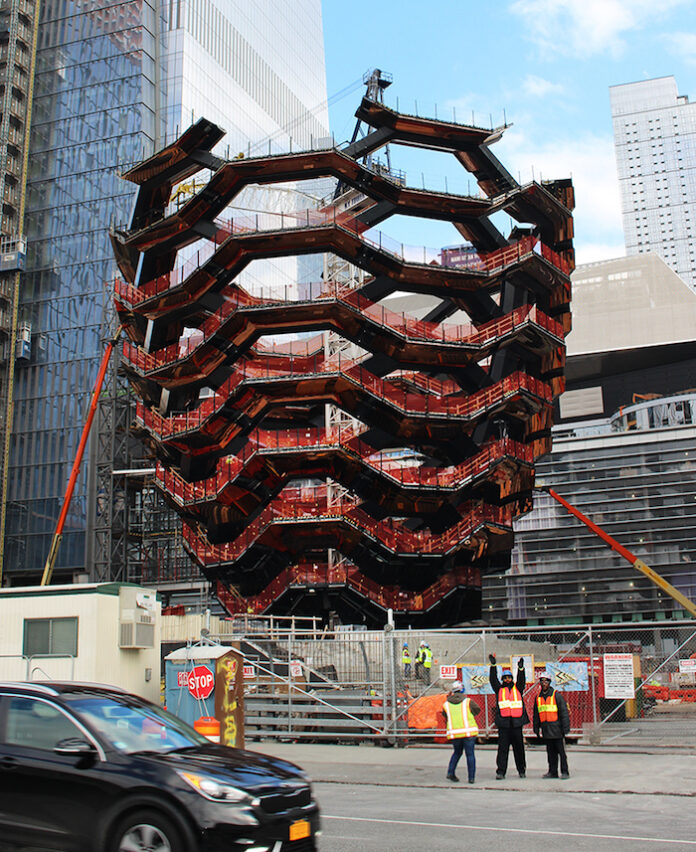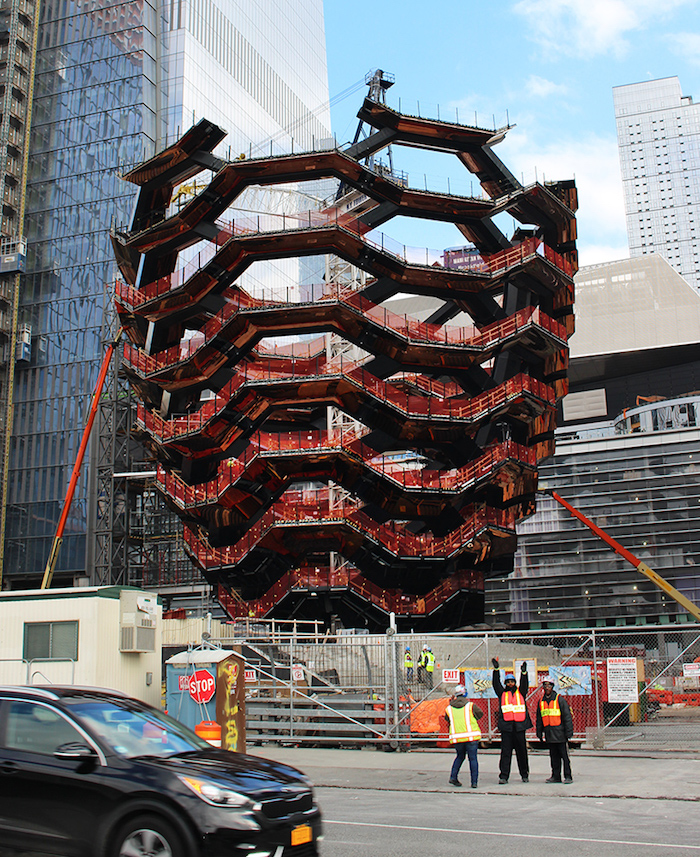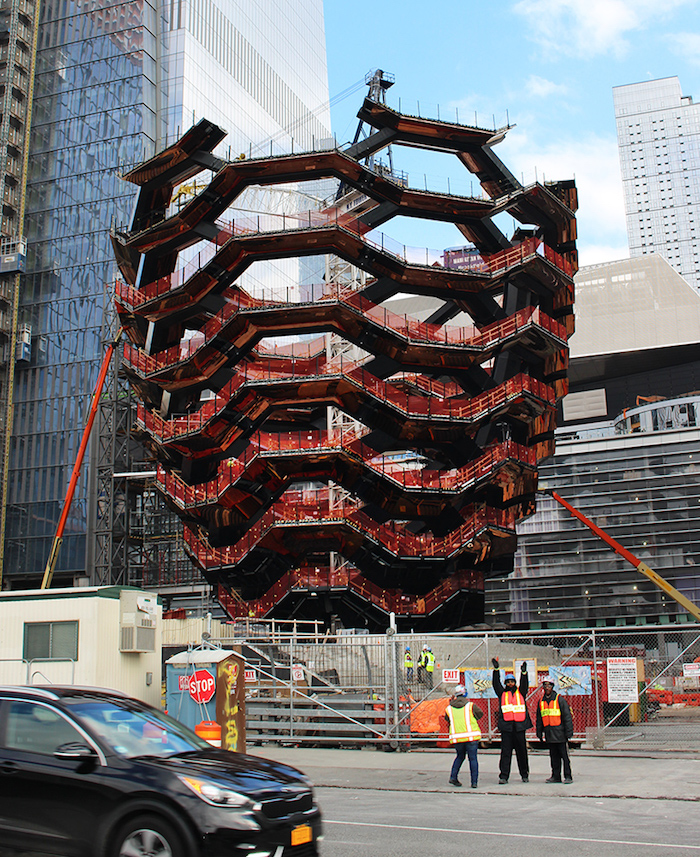 The construction of "Vessel" in Hudson Yards is nearing completion.
Image: designboom.
The unique construction of the observation deck "Vessel" designed by designer Thomas Hetherwick, nearing completion.
This project was submitted in 2016, we have examined in detail the article Thomas Heatherwick designs observation deck "Vessel" for the Hudson Yards, new York. And here comes the moment when the drawings and 3D models become a new landmark of new York.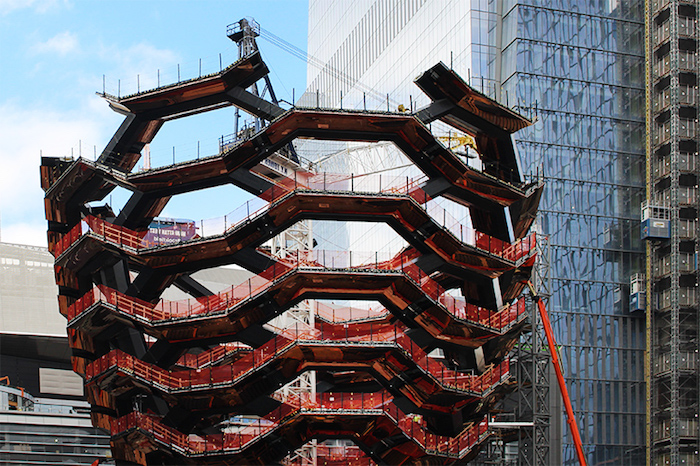 The unique architectural structure is an Association of 154 flights of stairs, forming a honeycomb structure, in the form of a high vase.
The observation deck "Vessel" will not only become the main centre of public space, but a real art object for the entire complex. And Hudson Yards as a whole will radically alter the landscape of new York. This is the biggest event in the history of new York since the construction of Rockefeller center in 1939.
Upon completion of the entire Hudson Yards district, which lies on the shoulders of Related Companies and Oxford Properties Group, will create more than 55,000 jobs.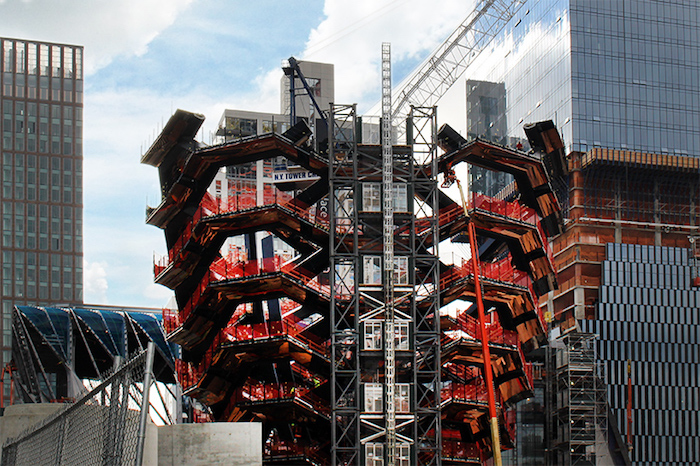 Learn more about the project on the official website of Oxford Properties Group.