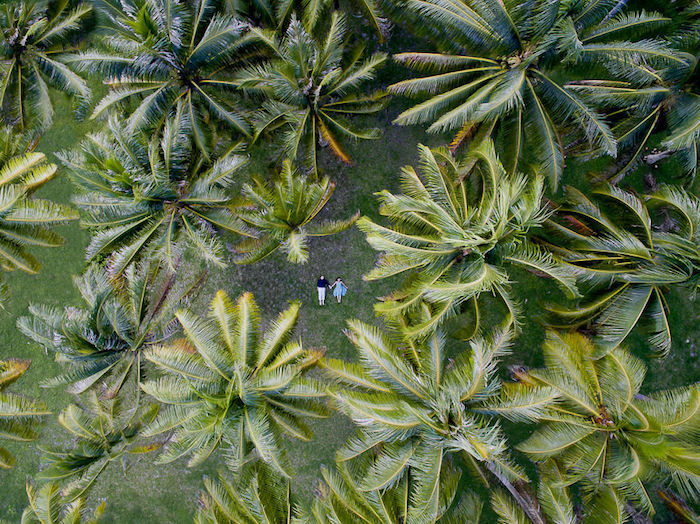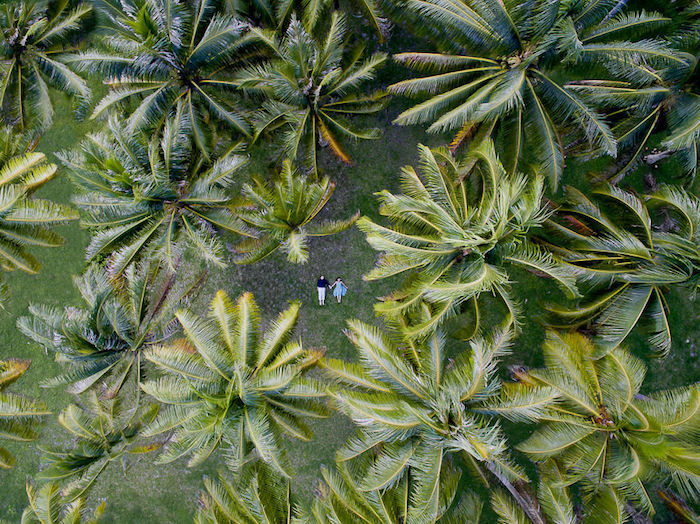 Wedding photo shoot from height of bird's flight from Helene Havard.
All images courtesy of Helene Havard.
Agree, unusual ideas often cling to people. Having seen some unusual thing, just want to study it, to understand. Unusual photos instantly spread on the Internet… In the end, today we write about the new style in wedding photos, because it is unusual. Photographer Helen Howard (Helene Havard) sees a wedding photo session in a completely different way. First, let's remember the usual images depicting the day of the wedding: most of the frame is the couple. But in the amazing photos Helen, we see the complete opposite. Taken from the height of bird flight the bride and groom take a small part of the frame in that time, as the incredible beauty of nature constitute 90% of the entire picture. The photographer says that his work, she wants to emphasize the closeness of the lovers and their desire to be together. That is why not a single photograph of Helen Howard no people. If the whole world belongs only to the newlyweds…
To obtain these unusual photos Helen cooperates with a wedding videographer, known as the Flying World Pictures. The survey is carried out using drones. This original idea was appreciated by not only young, but professional photographers, who called Helene Havard rising star of wedding photography. More information about the photographer is available on its official website.
By the way, the creation of unusual wedding shots scored and Jay Philbrick, about which we wrote in the article Wedding photo shoot at the edge of the cliff at a height of 105 meters.