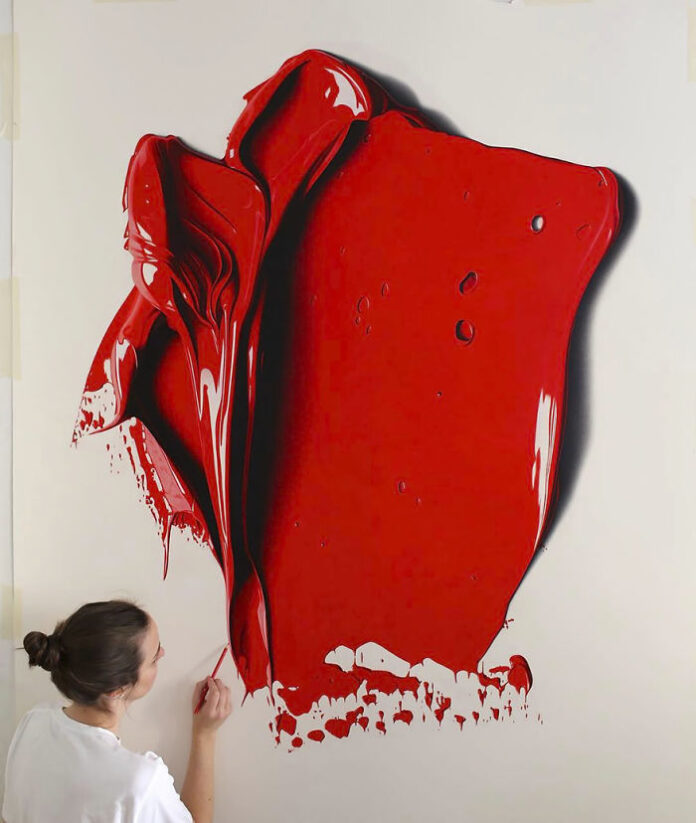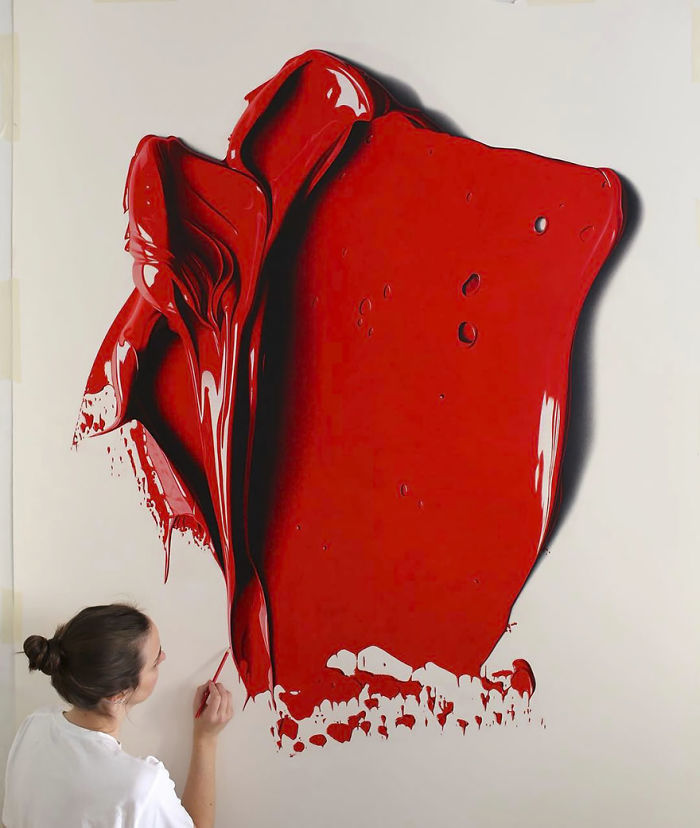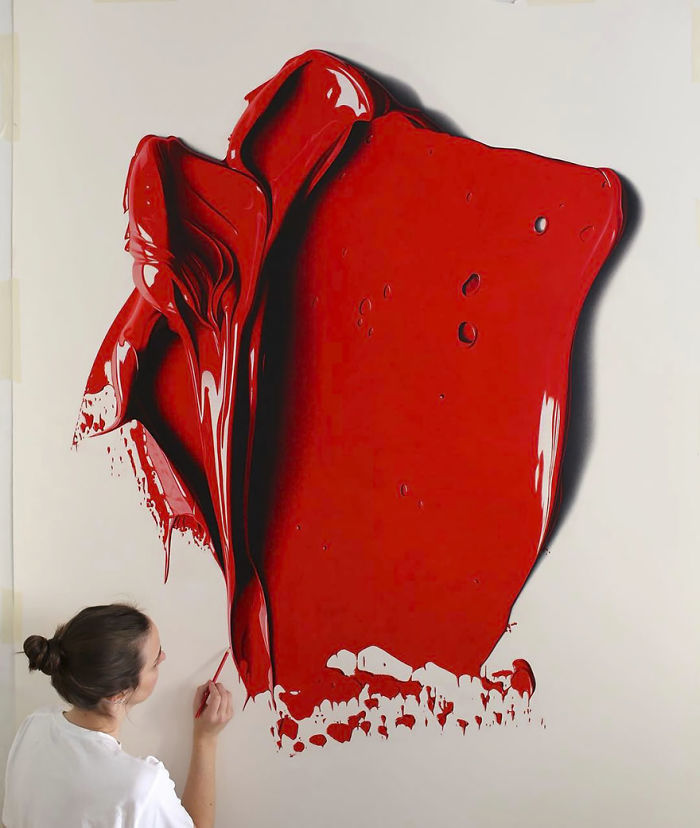 Amazing work by artist Cj Hendry.
Image: instagram (@cj_hendry).
You are probably already familiar with this wonderful artist Cj Hendry for her unique black-and-white works, which gained great popularity. However, in one of the last projects of Hendry decided to move away from his style radically in the opposite direction. The project, called "Complimentary Colors", was commissioned by the fashion brand Christian Louboutin specifically for art-exhibitions.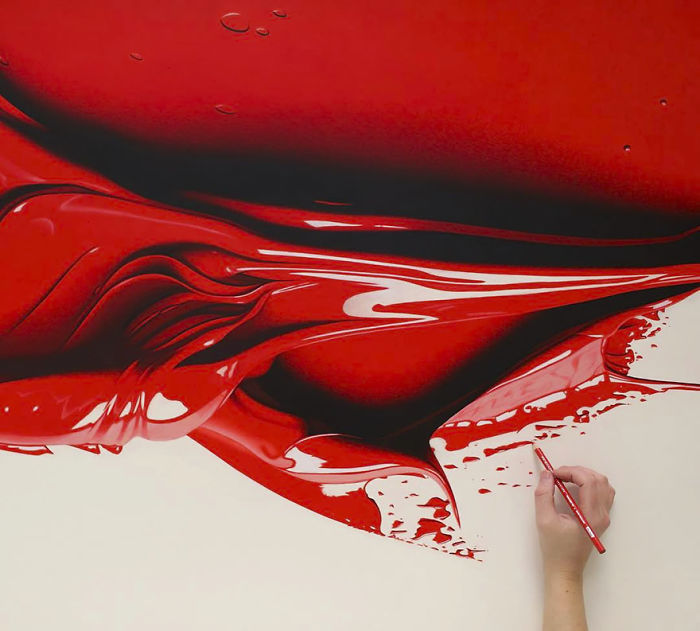 Here the artist has painted large strokes of color. Each is characterized by its brightness and saturation, which is not typical for the style Hendrie. But the amazing thing is that to create these masterpieces the artist used only pencil. Yes, just pencils. Of course, it took a lot of patience and in the end turned out these hyperrealistic works of art, depending on who, I can't believe that they were created with pencils.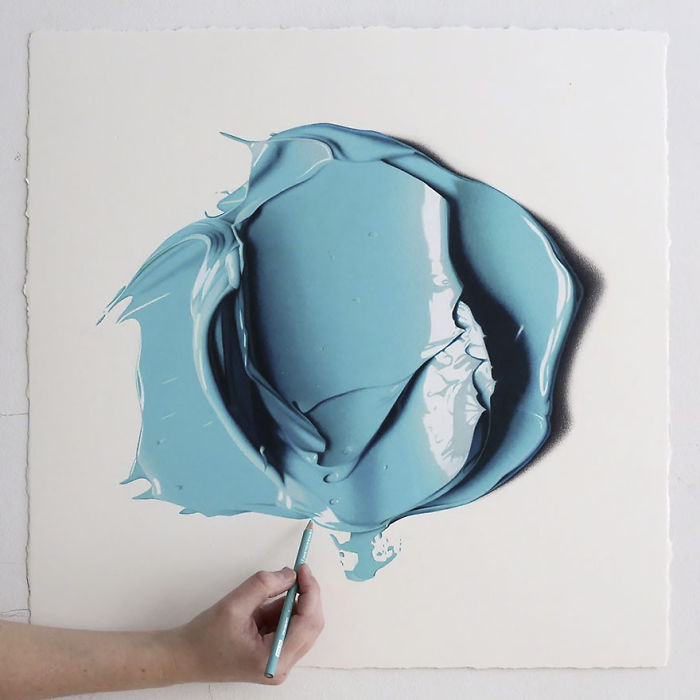 More interesting works of the artist can be found on her official page on Instagram @cj_hendry.