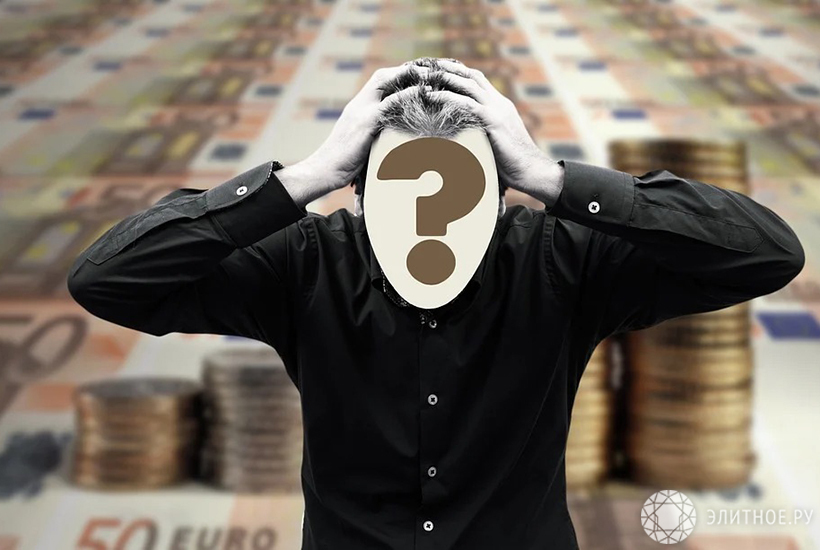 Experts told Elitnoye.ru portal that supply has not changed, but demand has decreased. At the same time, you should not expect significant discounts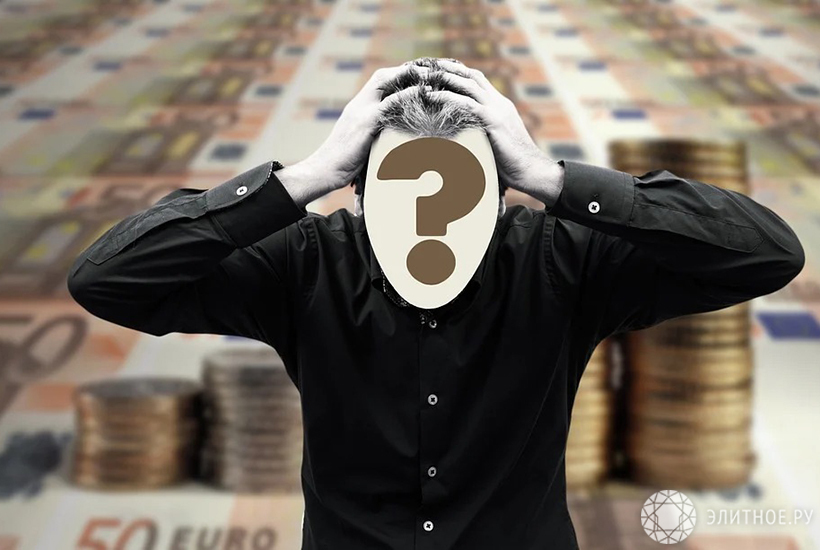 In the spring of 2022, activity in the elite housing market in Moscow dipped significantly. This happened against the backdrop of economic and political instability. In the summer and early autumn, when mortgages became available again, there was an increase. But after September 21, when partial mobilization was announced in the country, the market again froze in uncertainty. In some media, there was even information about panic, sales and discounts up to 50%. Although the market, rather, just took a wait-and-see attitude.
Portal "Elitnoe.ru" decided to find out from representatives of real estate agencies what is happening in the segment of expensive real estate in the capital, as well as on the "fence" of the Moscow region. Only a few noted an increase in supply, the rest believe that there are no changes. But everyone claims that prices have remained the same, and there are no massive discounts. There are property owners who are going to leave the country, but even they are ready to throw off no more than 20%. At the same time, demand fell. At the same time, there are obviously more investors, but they are waiting for proposals with a significant discount, which are practically non-existent. Some experts predict the market reaction in November-December. Others are more optimistic and believe that by then the period of adaptation will have passed, and the revival will begin.
Director of the elite real estate department at Metrium Premium Anna Radjabova:
– So far, we do not see global upheavals. In any case, the luxury housing market is always the last to react to economic and political shocks. This is happening now, so while prices remain stable. Discounted within 15%. There is a downward trend in the suburban real estate market. On average, the discount is about 10-20%.
In the first days after September 21, we expected sharp changes in demand for urban luxury real estate, but this did not happen. Calls from potential customers continue to arrive at almost the same volume as usual. There was an increased demand for apartments with a discount. Some even want to purchase several lots at once in one hand, but so far there is nothing to offer such buyers. Discounts, if any, are mainly in the form of a return to the market price of initially overpriced and not the most liquid lots. The size of the discount can reach 10-15%. I note that the share of discounted apartments is extremely small, such options are rare.
As for suburban real estate, here we record a decrease in demand. Many potential buyers have put their home search on hold due to migration or other personal reasons.
We do not note the massive listing of lots for sale, despite numerous statements by non-professional pseudo-experts that there was a drop of up to 50% in luxury real estate. Discounts are currently offered only on housing that was originally billed at an inflated price. This primarily concerns secondary real estate, where the owners were in no hurry to sell and perceived the exposition of the object as a kind of experiment. Now they are ready to sell at a real price. Lots for which discounts reach 30-40%, we do not see in the elite real estate market. There are no discounts for apartments in recently commissioned houses, as well as in houses with a new modern renovation. The number of potential buyers of such real estate, on the contrary, has grown.
Predicting the development of the situation in the future is a thankless task. It is not clear what changes will take place in the country by the end of the day, let alone next week. We continue to work as usual, transactions are ongoing, the number of requests has not significantly decreased. The request has changed. There are more and more requests from potential buyers who are counting on a significant discount. So far, unfortunately, they have nothing to offer. I believe that in the short term, demand will also remain stable.
In the medium term, the size of discounts on objects that were initially set at an inflated price may increase slightly. These are apartments that are not in demand, for example, studios in apartment buildings, including unfinished ones. Prices for good liquid properties will probably remain the same.
Director of the urban real estate department of the elite real estate agency Penny Lane Realty Andrey Sado:
– The number of offers has not changed significantly. The traditional autumn surge was extinguished by stunned buyers and tenants in connection with the news of the mobilization.
Prices have remained the same, they are more influenced by the weakening euro and the strengthening ruble, which allows homeowners living or planning to live abroad to receive a significant bonus when exchanging currency. This is the main reason for discounts of 10% or more on apartments for sale.
Demand fell temporarily in rentals in the first two weeks after the announcement of the mobilization, but then the market quickly recovered. Investors, on the contrary, are happy to roam the market with a desire to invest in real estate. In modern Russia, this is still a priority area for investment. Moreover, real estate is not a cryptocurrency, and the investor does not expect an instant return in a week, but is ready to be patient and return the investment in a year or two. In addition, for many, this is an excellent tool not only for capital growth, but also for its reliable preservation.
You should definitely not expect large discounts in the rental market and the Tuesday sale. However, now is the perfect time to get interesting offers from developers, since some worthy properties in new buildings, such as Badaevsky or River Towers, have commissioning dates in 2024-2025. This means that the buyer must believe in the stability of not only the real estate market, but the world as a whole. This is extremely hard to imagine in the current flow of information tsunami that falls on him in television shows, chats, videos and telegram channels.
There will be discounts in new buildings, but again, not in all residential complexes. In the iconic objects that I mentioned earlier, we are unlikely to see them. The projects themselves are the subject of investment, like the "Triumph Palace" or "Scarlet Sails" in their time. And many standard new buildings can offer buyers worthy discounts of up to 15-20% or a hidden discount in the form of a preferential mortgage of 0.1-3% for the entire term to any borrower. In general, the best that an investor can wish for is an unstable market, because it is during this period that he has the opportunity to play bull or bear. This is already his personal priority, but volatility is the most important factor for an investor. Now we live in just such a market, people sell and buy.
Maya Pavlova, Managing Partner of Chase R.E.S. luxury real estate agency:
– We recorded an increase in exposure in the real estate market after September 21, which is about 15%, and at the moment it is only continuing. Most of the homeowners are currently frozen in place and if they are ready to offer the buyer a discount, then only at the level of 2-5%. These people are waiting, they understand that the situation will stabilize anyway. And then they sell their objects, but, of course, already at the cost of the new market. There is a proportion of property owners who plan to leave the country in the near future and want to close the existing issues here. These owners easily drop in value by 15-20% and quickly make a deal.
There is no investment demand now, some investors are waiting on the secondary market for emotional offers with a discount of 30% or more, but such offers are practically absent. To date, the demand for resale properties has fallen by more than 25%, as most clients are stagnant, they have postponed the purchase and took a wait and see attitude. But transactions in the secondary real estate market are still going on. There are people who have already made an informed purchase decision, and there are those who do not intend to change their plans and continue to deal with personal matters.
In the primary real estate market, we notice a more significant drop in demand. Among our clients there are those who are ready to invest in real estate under construction and prefer objects with a completion date of late 2022 – early 2023, that is, objects that are practically put into operation.
It is difficult to predict what will happen to the real estate market after the new year. The further development of the situation depends on the decisions made by the authorities and on their implementation. At the moment, the market is alive, it has not completely frozen, transactions are taking place. Yes, of course, demand has dipped at the moment due to the fact that people have economic fears that lead to the rejection of large spending and purchases. Most likely, in November-December, the temporary panic and the necessary period of adaptation will pass, and the market will become more active. We already have clients who are returning to solve their real estate issues.
CEO of Century 21 Premium Property Mikhail Bolomozhnov:
– We do not observe an active reduction in supply due to the exit of sellers from the market and the removal of objects from sale. In general, today the market is in a precarious balance: many buyers have postponed the purchase, but unmotivated sellers have also removed housing from sale.
At the same time, there are those who are ready to take out a mortgage and buy real estate, including with their own "released" money that was on deposits. But they buy from owners who make discounts and show "flexibility". By the way, there are still not many of them. Yes, there are more of them than in the same period last year, but the share of such sellers does not exceed 20-30% of the total number.
Investment demand has grown, but not exponentially. We are approached by clients who have returned or returned their assets to Russia. Such people want to buy something, just to have it, and then they will look. Of course, they are traded the most. However, new buildings are not ready to be considered.
In the foreseeable future, we expect prices to decline (it is already underway) due to a decrease in activity in the market, which has been very overheated in recent years. It is also worth considering that the pool of "pseudo-discount apartments" was replenished by those sellers who initially had prices above the market and wanted to get closer to it.
General Director luxury real estate agency Bright Estate Aleksey Kireev:
– The announcement of the mobilization has cooled the interest of buyers. Many took a break to follow the development of the situation. In the cut, the state of affairs does not look so pessimistic: yes, some buyers have abandoned the planned transactions, but the other part has strengthened its intention to purchase real estate.
Prices are reduced for those objects, the owners of which were very interested in selling even before the situation. The announcement of mobilization spurred them to take more action. The cost of old housing stock and offers without finishing, which require large additional investments, may further decrease by the end of the year. People are afraid to buy an unfinished product, perhaps for some lots there will be a return to the prices that market participants saw before the pandemic. New turnkey proposals will be especially in demand due to the shortage. It arose due to restrictions and difficulties in the supply chains of premium materials and imported equipment.
Now interest in investment has decreased, because the situation is still ambiguous. When an objective understanding appears, everything will change, because every crisis is a point of growth and profit for investors.
Director of the residential real estate department of the elite real estate agency Penny Lane Realty Sergei Kolosnitsyn:
– The suburban market is slow in itself and does not have a quick reaction to sharp economic and political changes. Strong volatility and uncertainty puts the segment on pause.
So far, we see discounts of 10-20%, but these are rather the consequences of the events of February. Otherwise, we would have seen a similar, if not greater, increase in value. In September, there is an increase in supply within 3-5%, which is also within the normal range.
Of course, there are owners who want to sell all real estate in Russia yesterday, there are people interested in acquiring objects at a big discount . And it is from the latter that we hear about market panic and 50% discounts. And now half of the real estate market is running around in search of such apartments and houses.
Most likely, we will notice an immediate reaction in November-December, and it will directly depend on foreign policy and economic factors. If there are no sharp changes, then a strong market reaction will not follow.