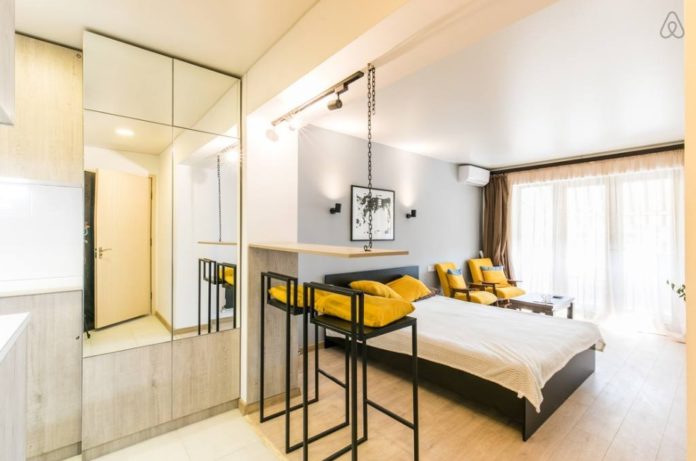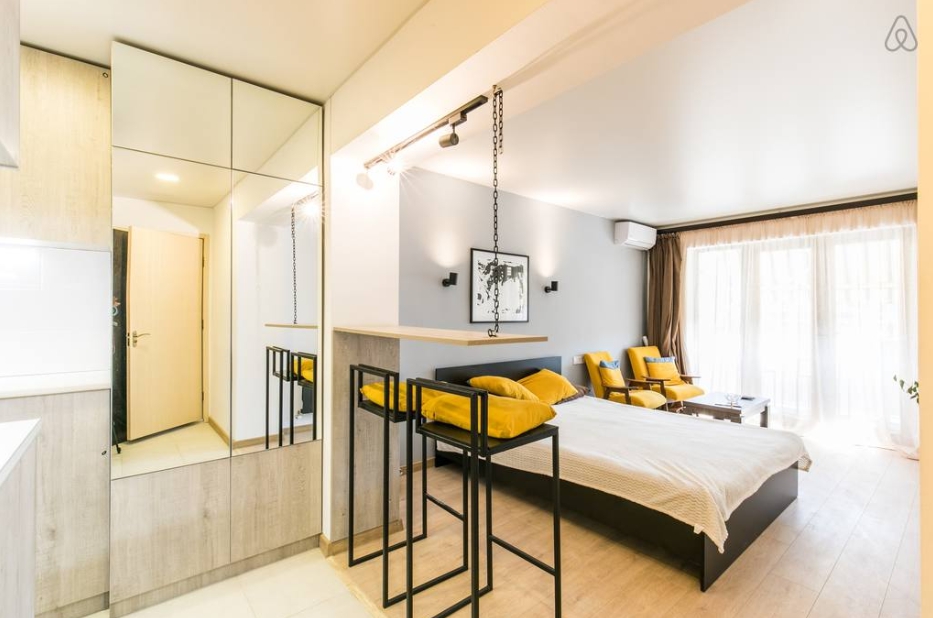 Gamardzhoba, friends! Everyone who was in Georgia claim that in this country it is impossible not to fall in love. Want to come back again and again, because there really feels like home. Well, this year I definitely will check it out. In the meantime, has prepared a great selection of apartments in Tbilisi with Airbnbto stay in the city was even more cozy and comfortable;) Take note!
You are not yet familiar with Airbnb? Then I suggest you immediately rectify this situation to make anywhere in the world feel not like a guest but a local resident!
To register and get a 2100₽ for future visits
In fact, in my list of saved a little more than 50 apartments, so it was very difficult to choose only 10. Tried to choose the most unusual, colorful and somewhat catchy.
So, my Tbilisi dozen:
1) Miniature Sunny Studio with beautiful views of the old town. Perfect for two. In the evening you can sit on the balcony with a glass of wine and watch the sunset over the mountain Mtatsminda. By the way, the owner of the apartment is an architect so she designed the interior. Price 1724₽ per day.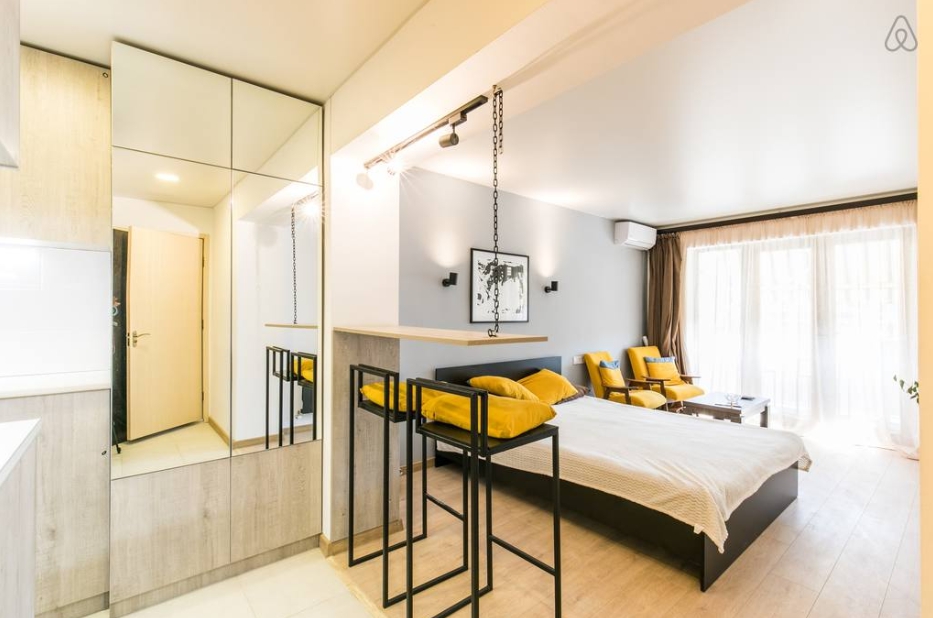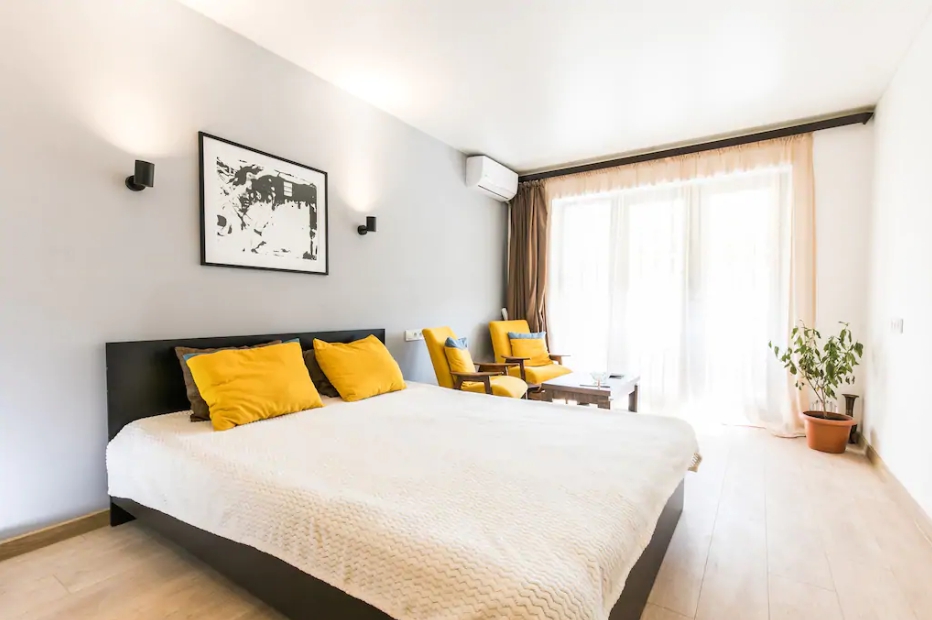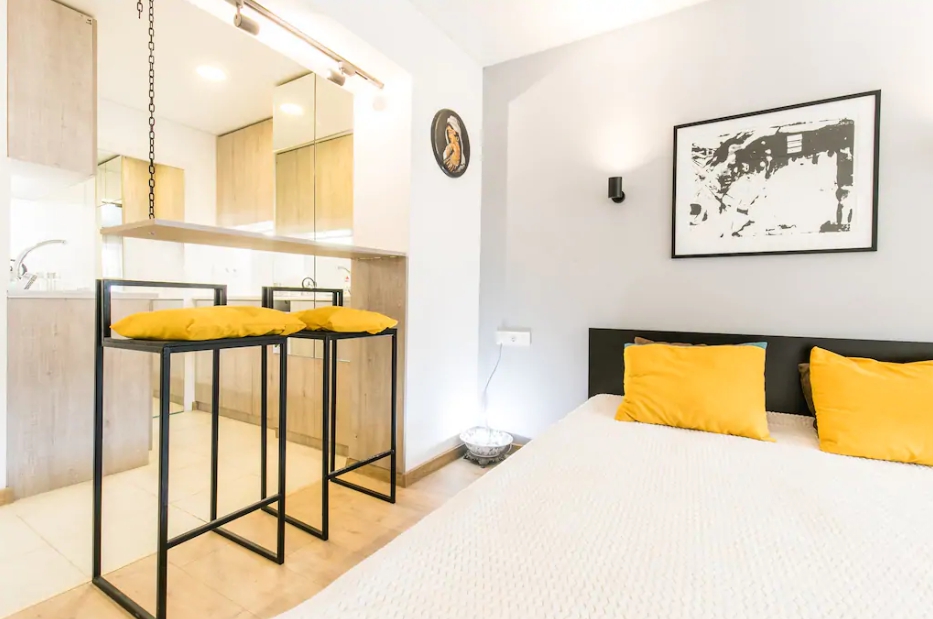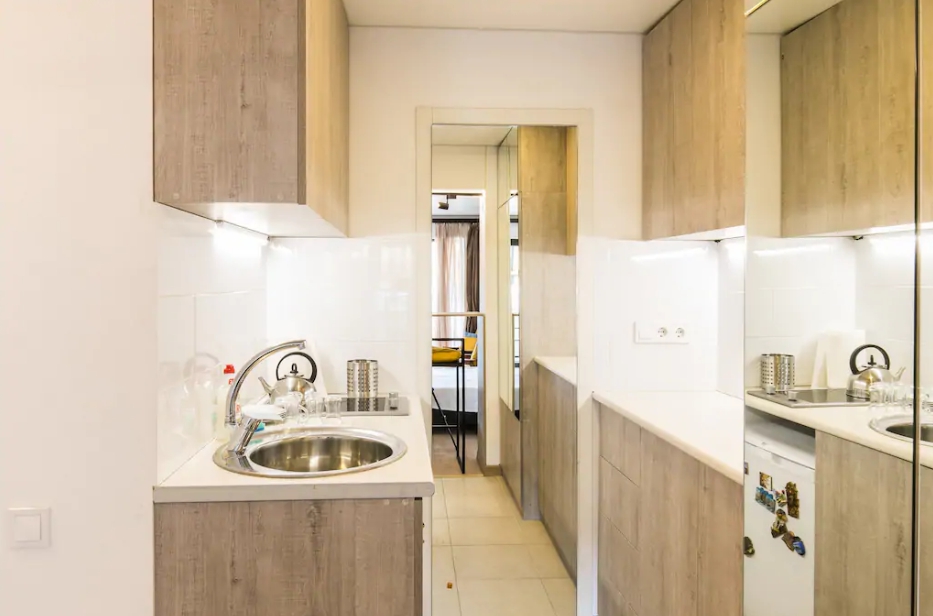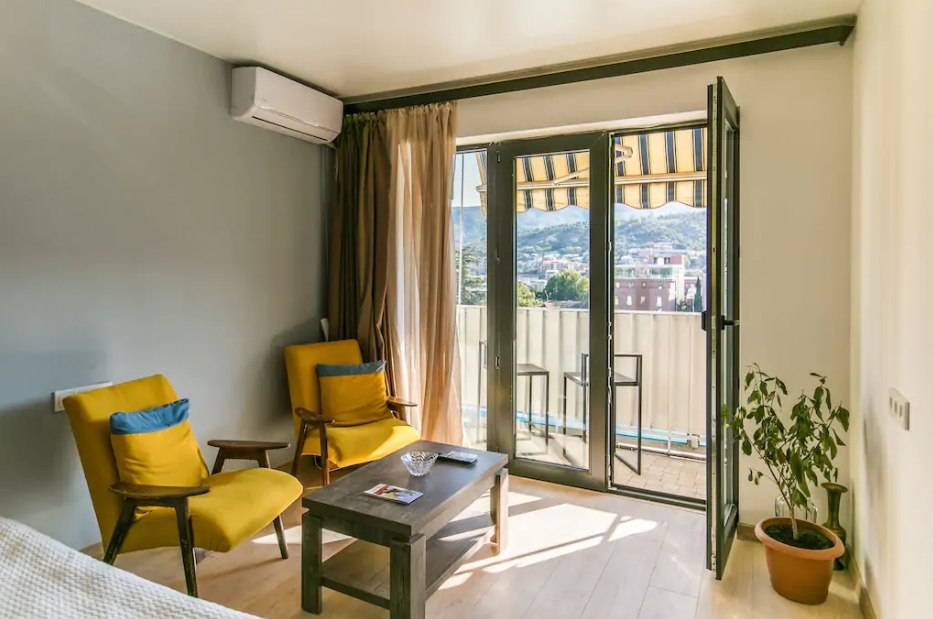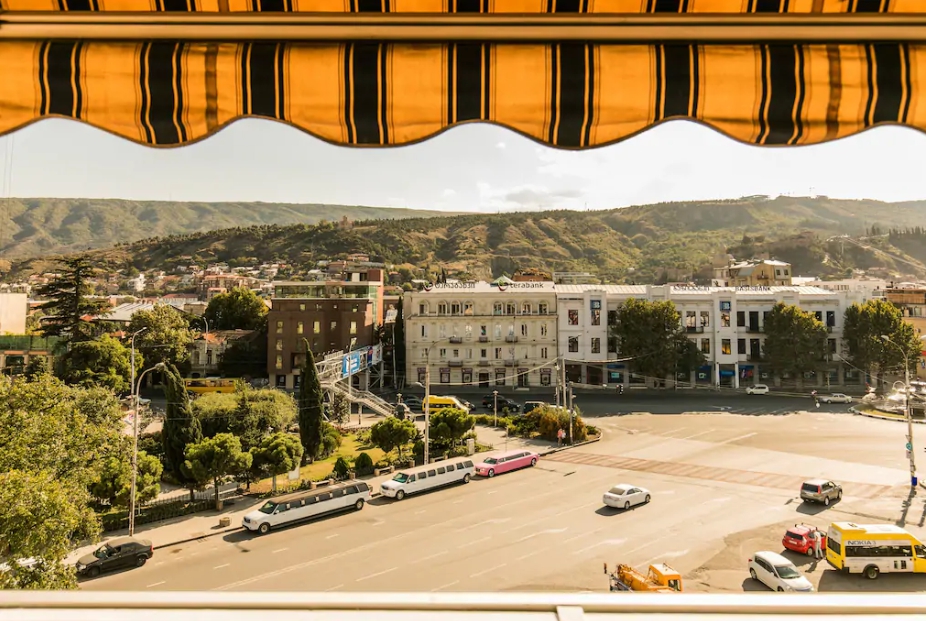 2) Colorful apartment in the heart of old Tbilisi. Attention attracts not only with exquisite bath on copper legs, but also beautiful view of a traditional Tbilisi courtyard. Well, another nice bonus – a bottle of house wine from the hostess) Price 1804₽ per day.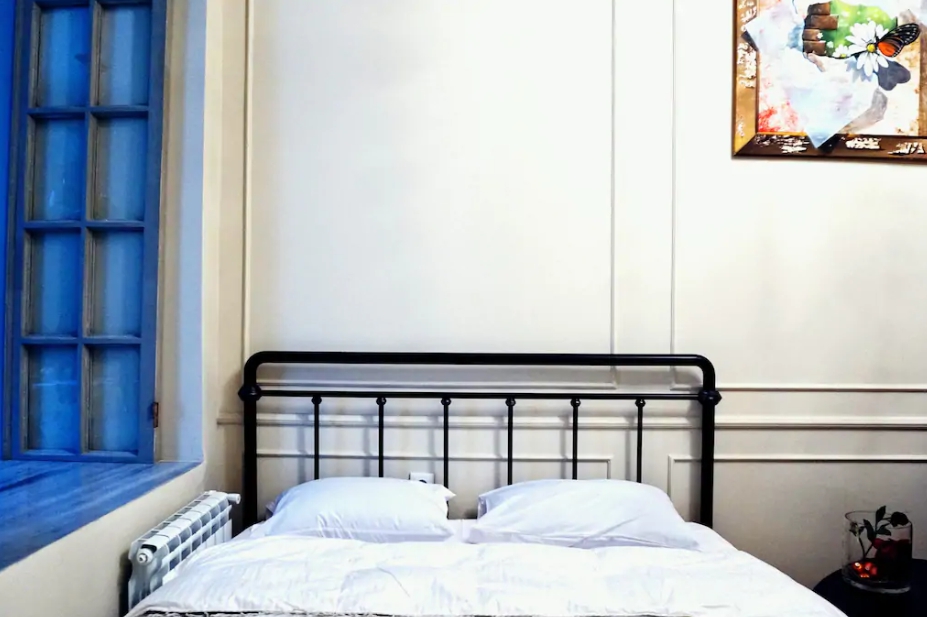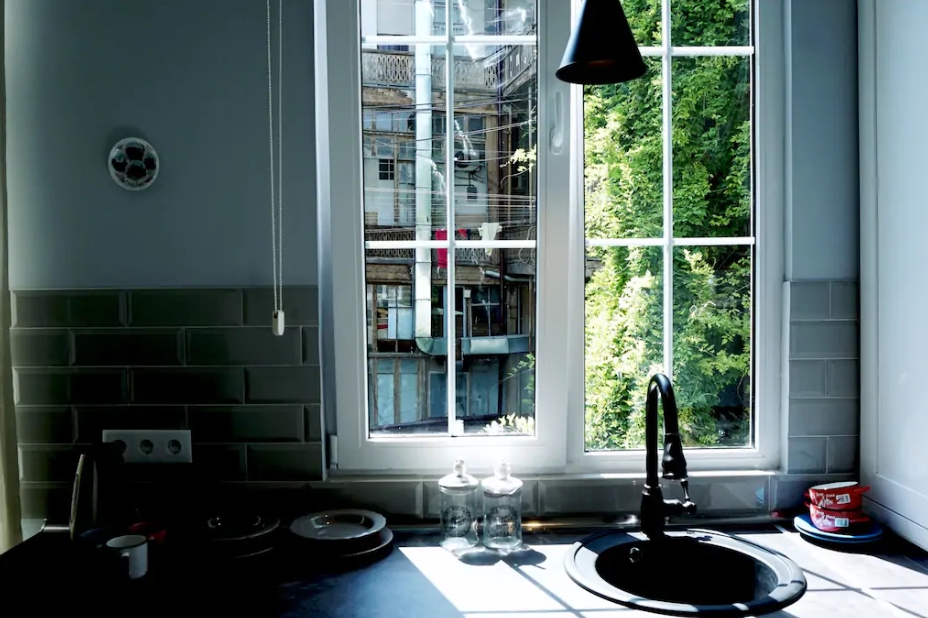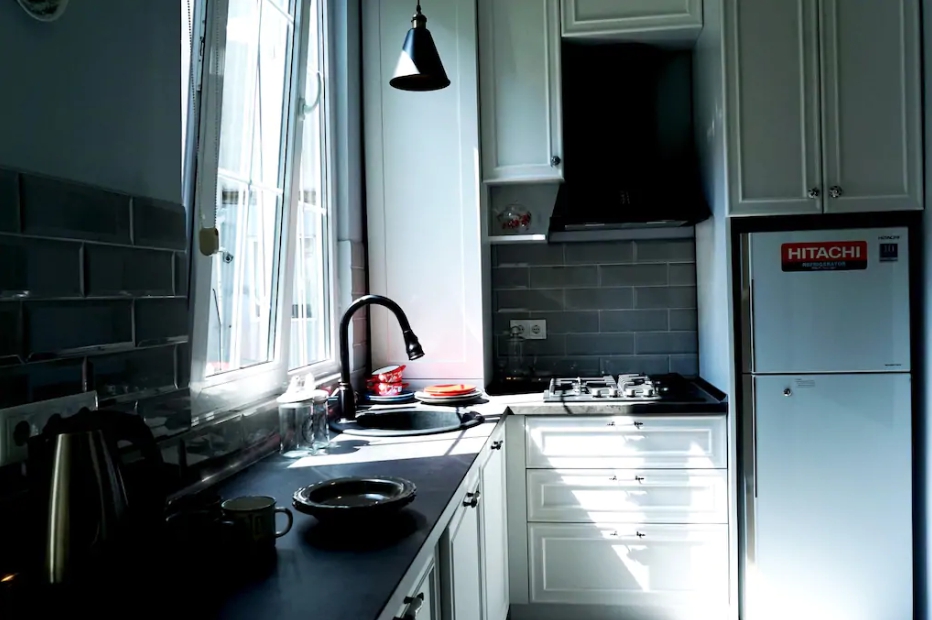 3) Atmospheric apartment with a big arched window for true romantics. The interior is very unusual with lots of interesting details and three-tier layout. Probably, in that place would Hemingway, if I came to stay in Tbilisi)) Price 1862₽ per day.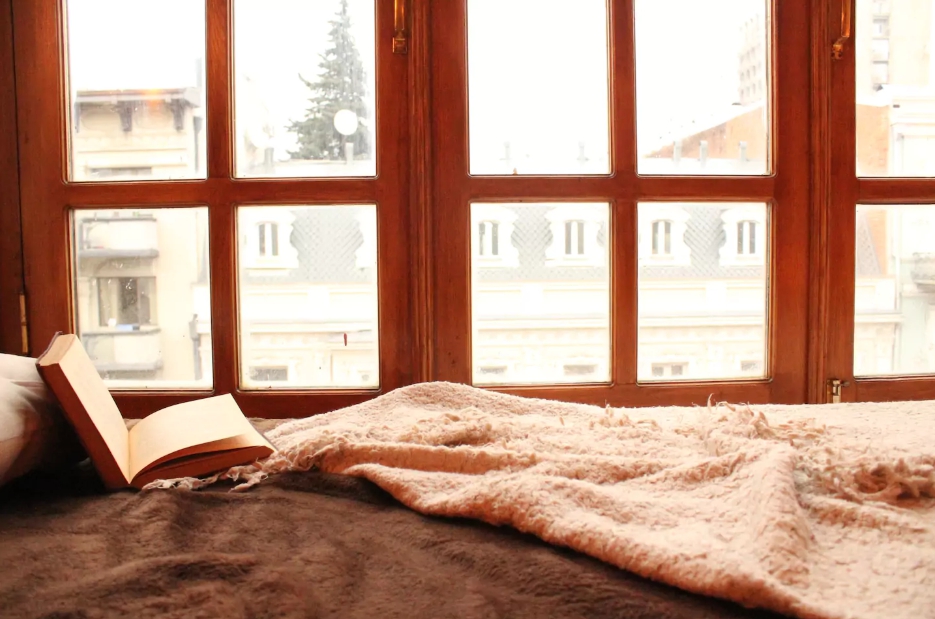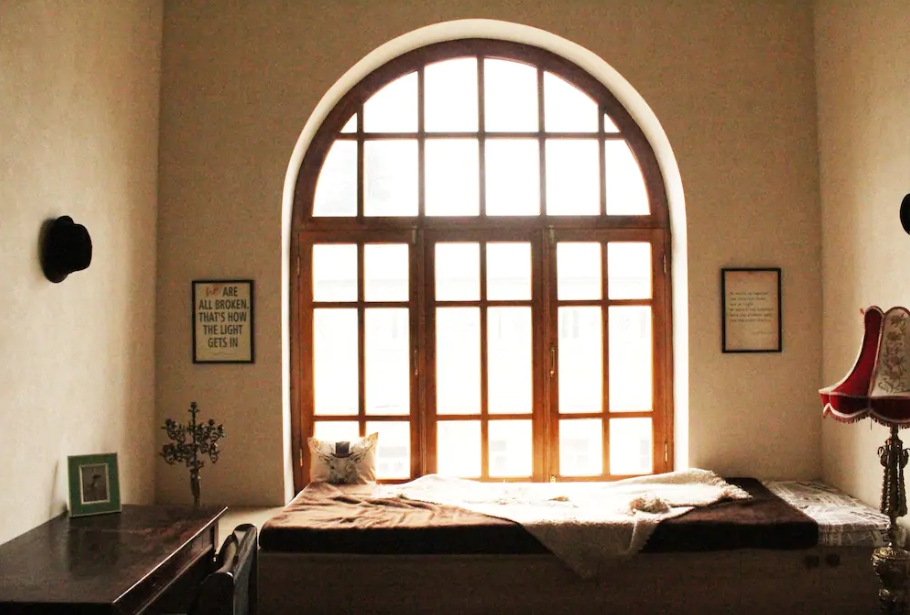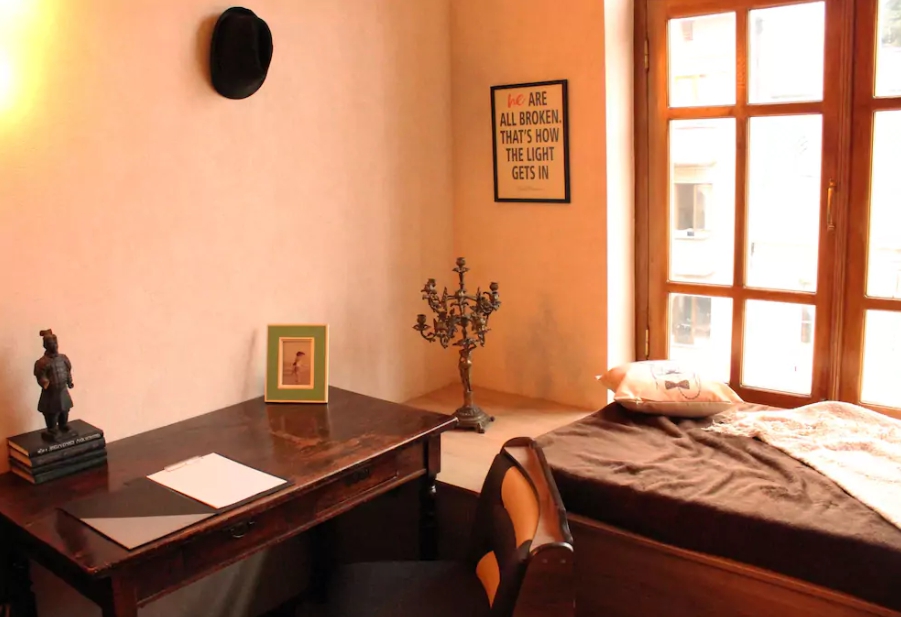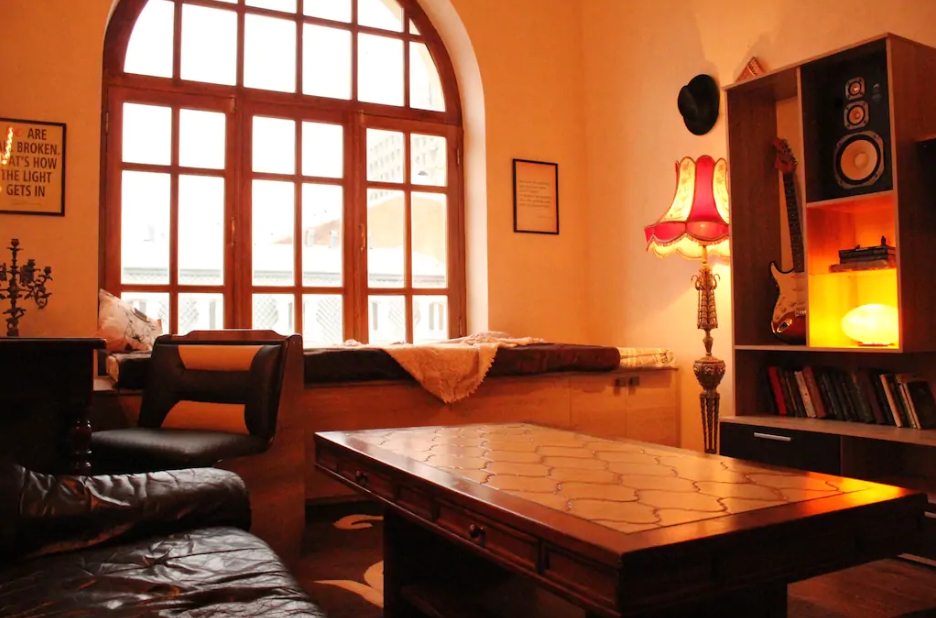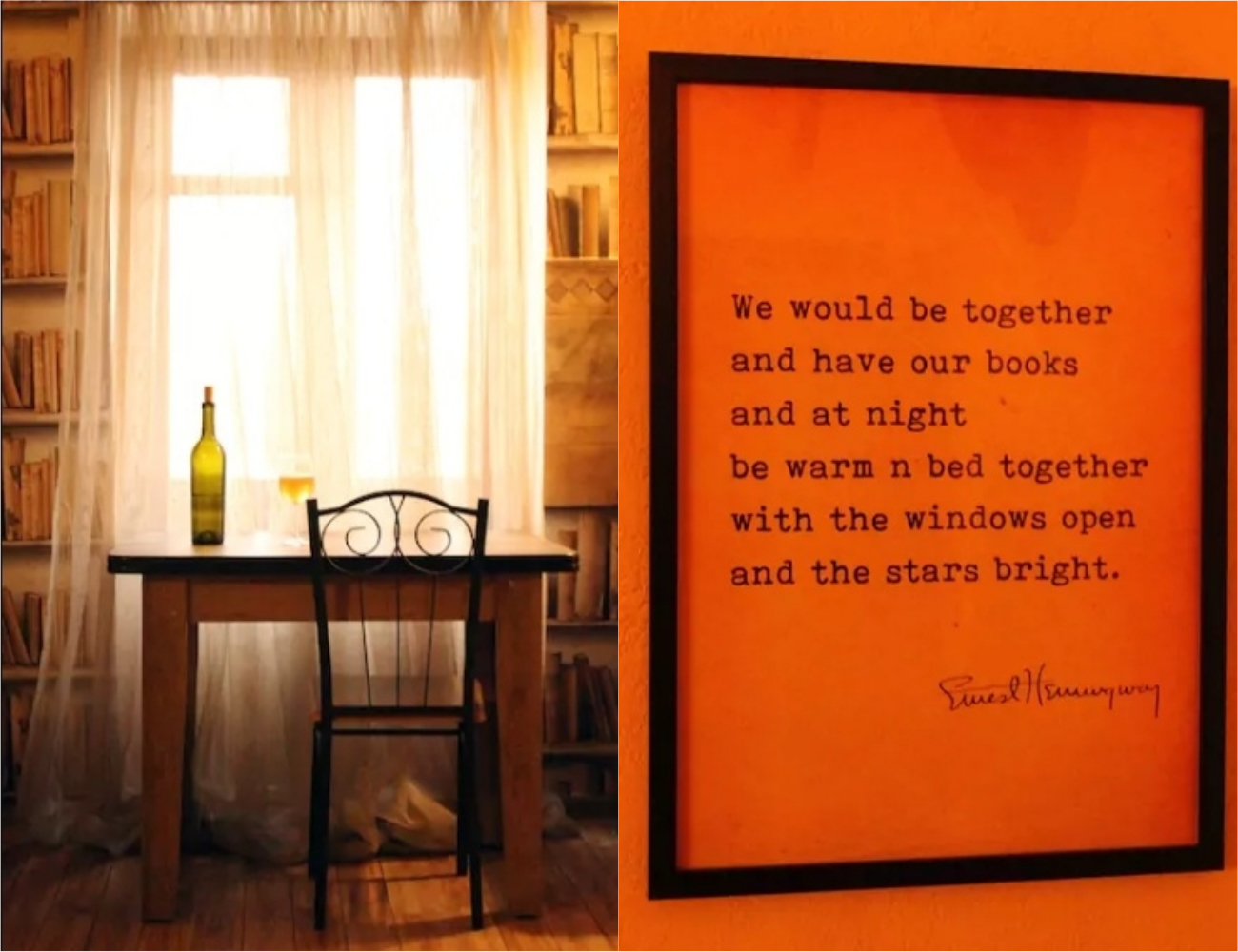 4) a Small loft in the heart of the new Tbilisi. Stylish, minimalist, youth. Price 1655₽ per day.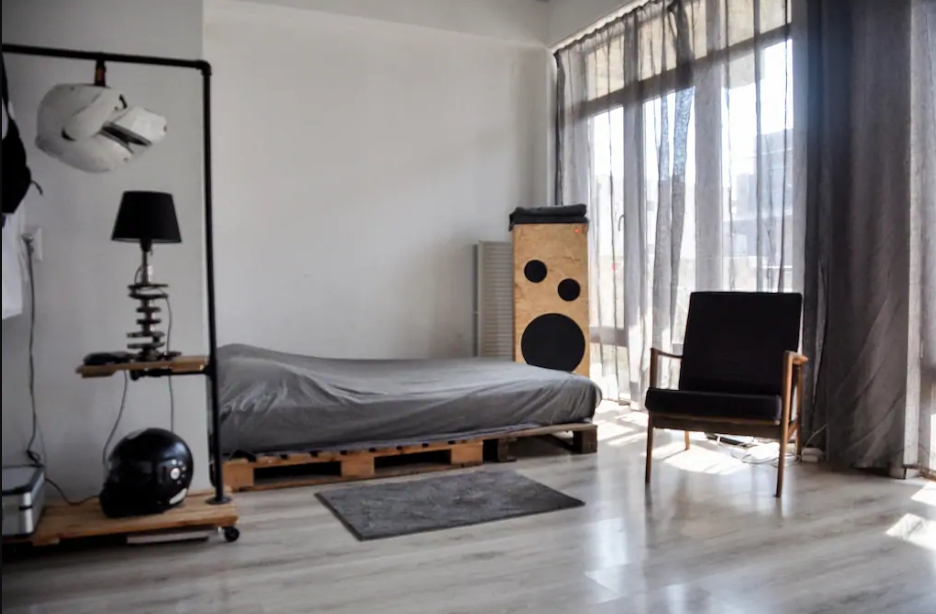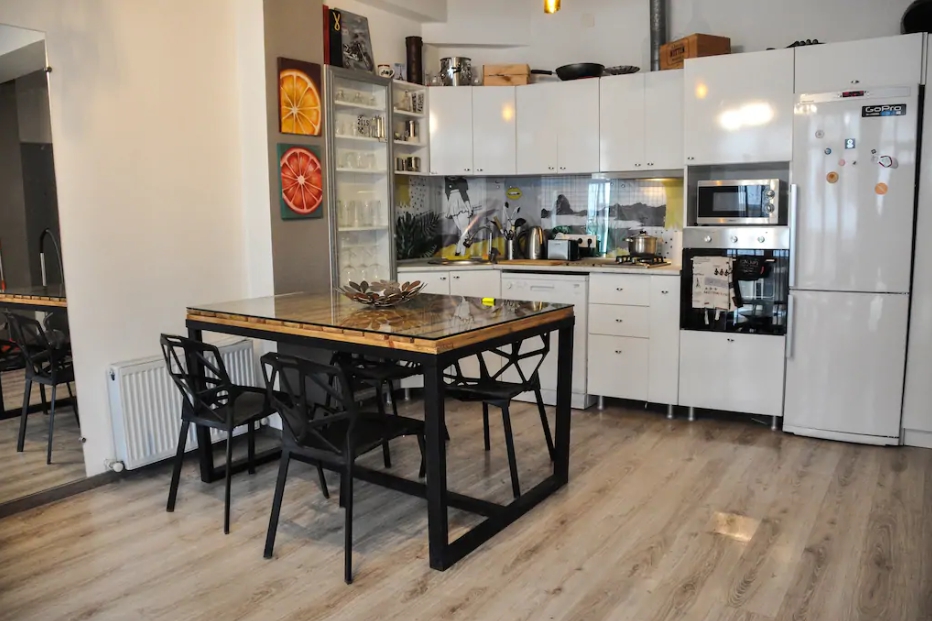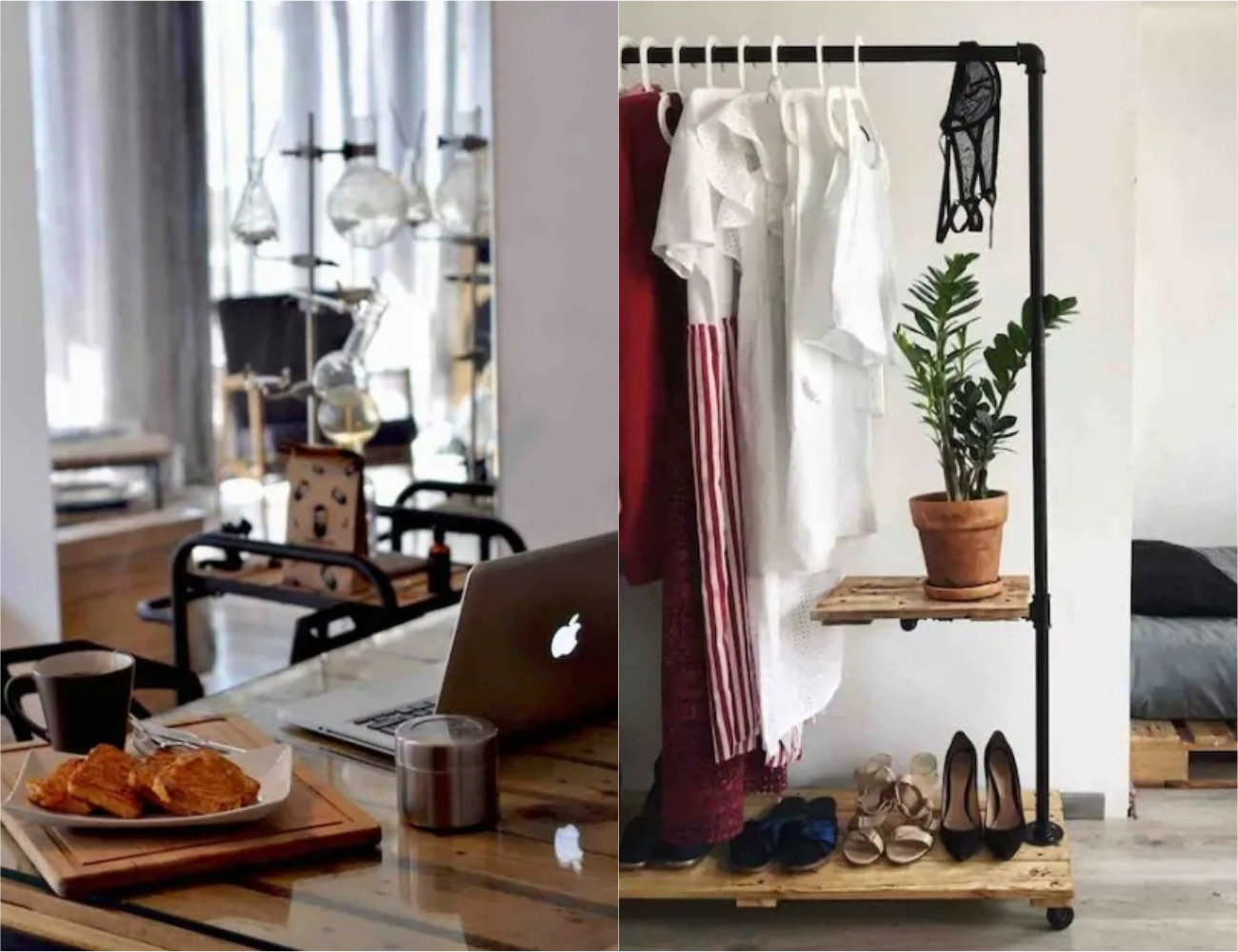 5) Authentic two-level apartment for those who want to really feel the flavor of Georgia. Price 2001₽ per day.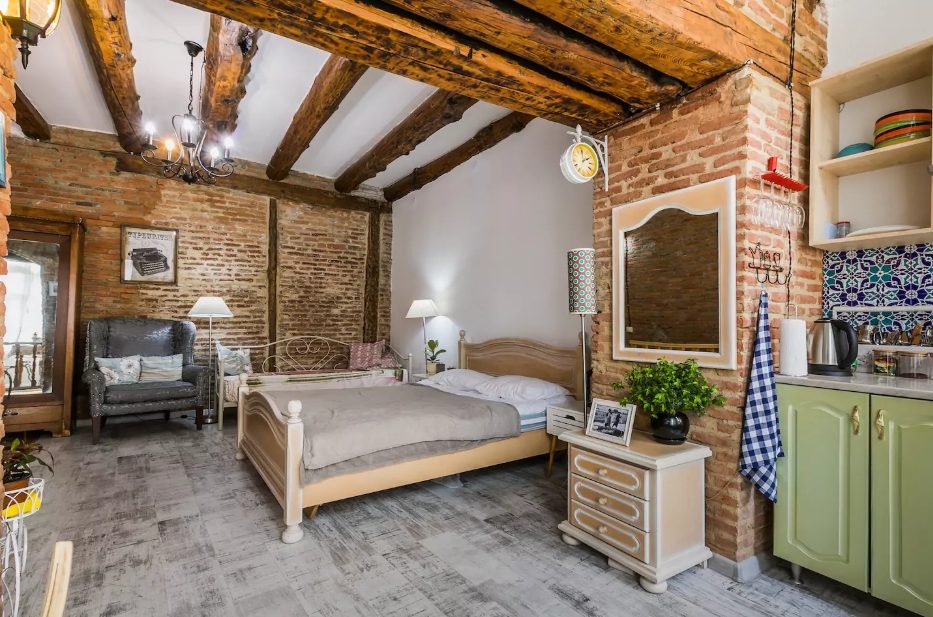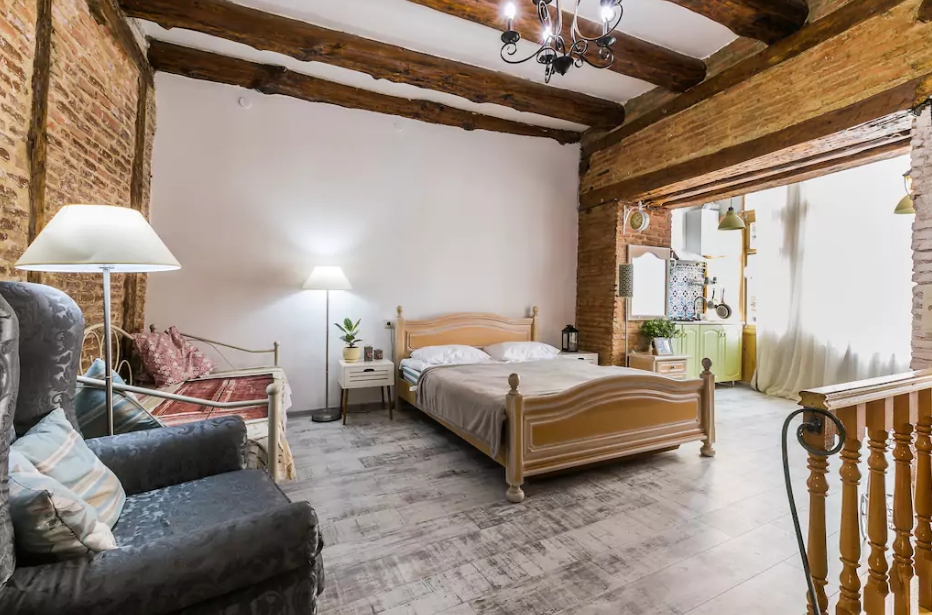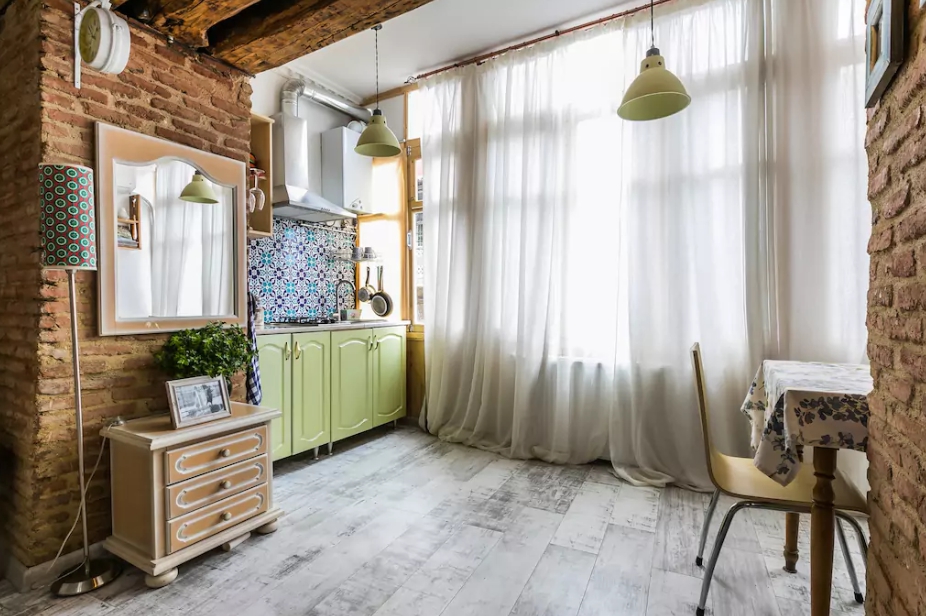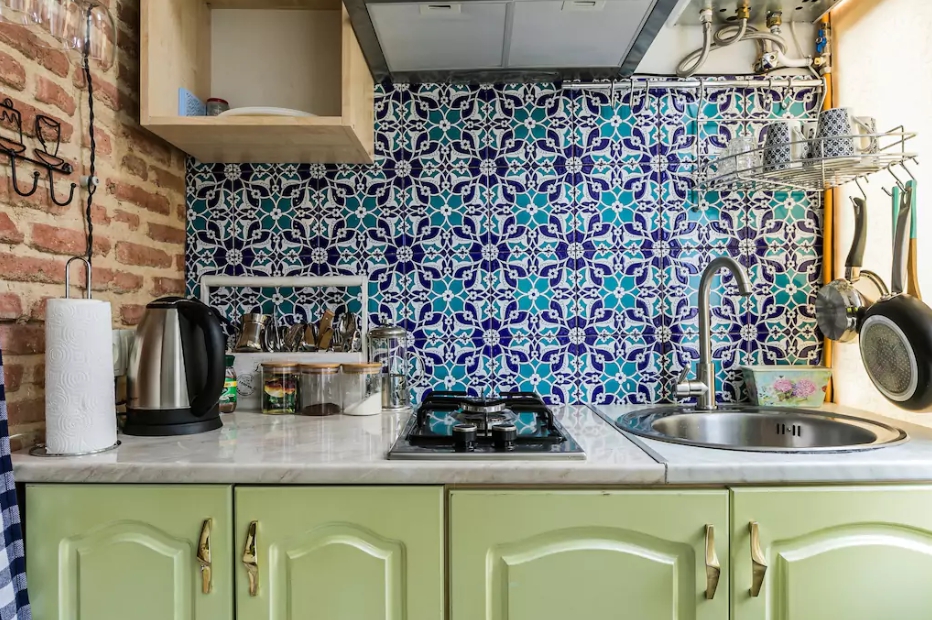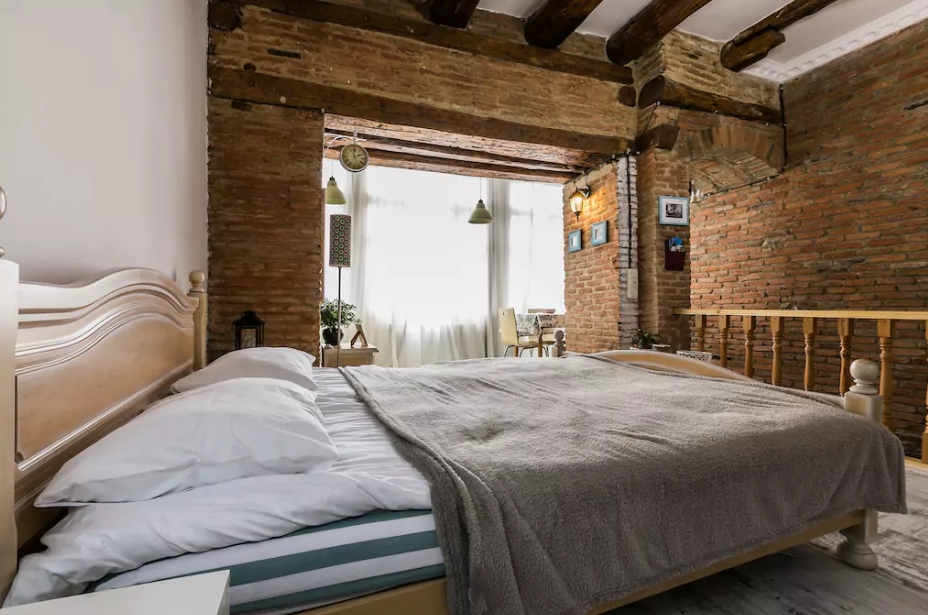 6) Modern Studio with views of the river Mtkvari. Compact, functional, with panoramic Windows and everything you need. Price 2862₽ per day.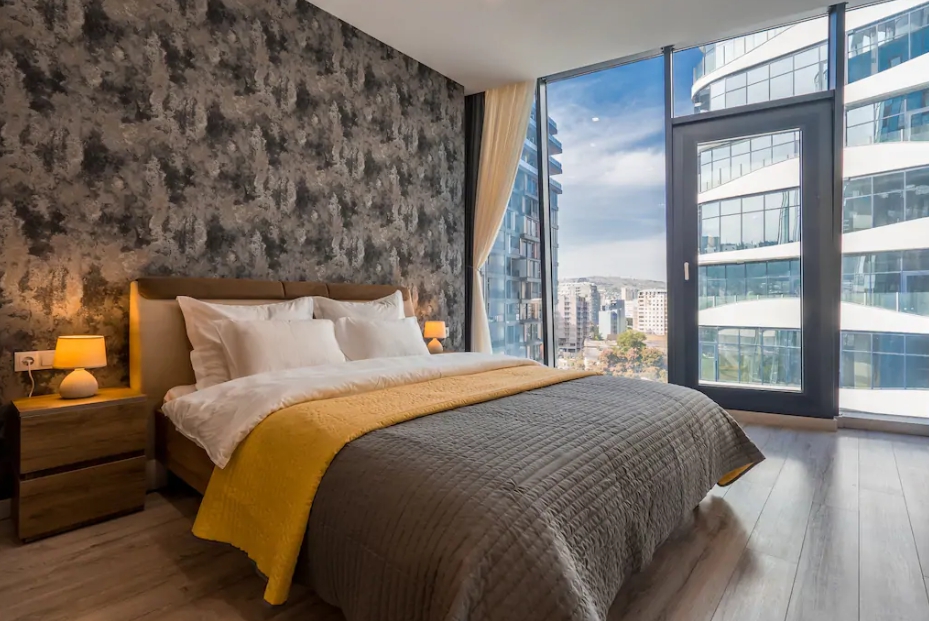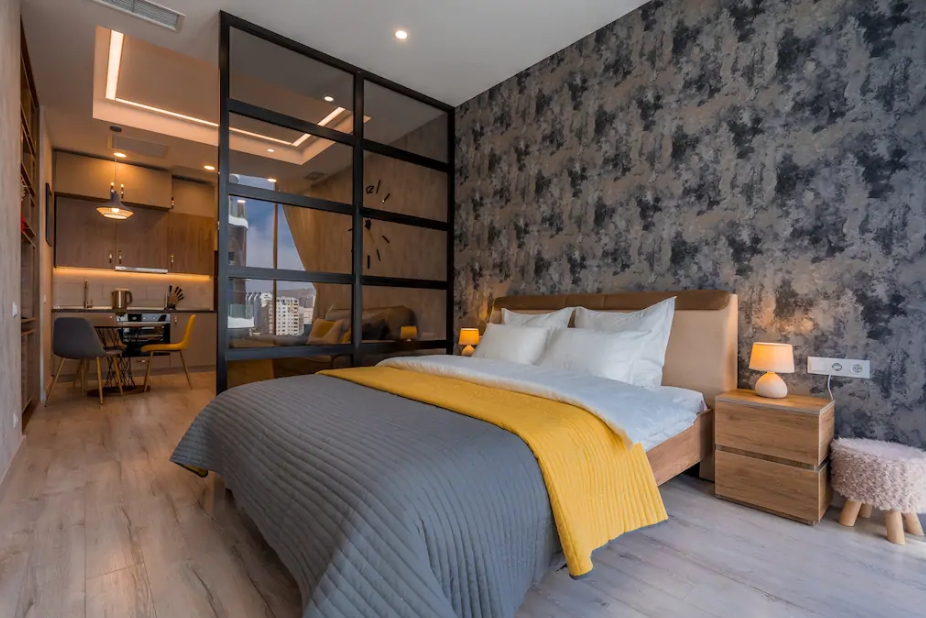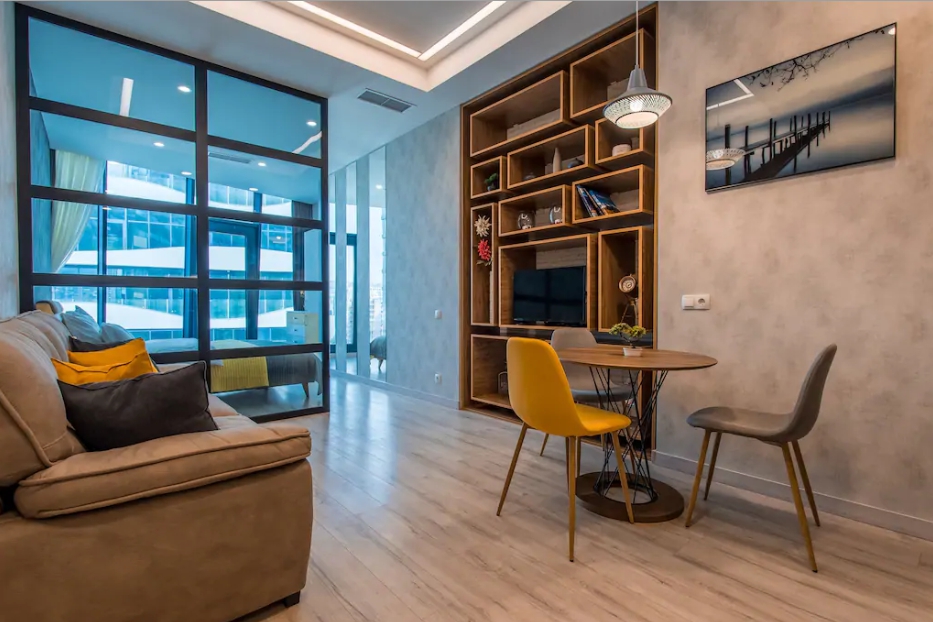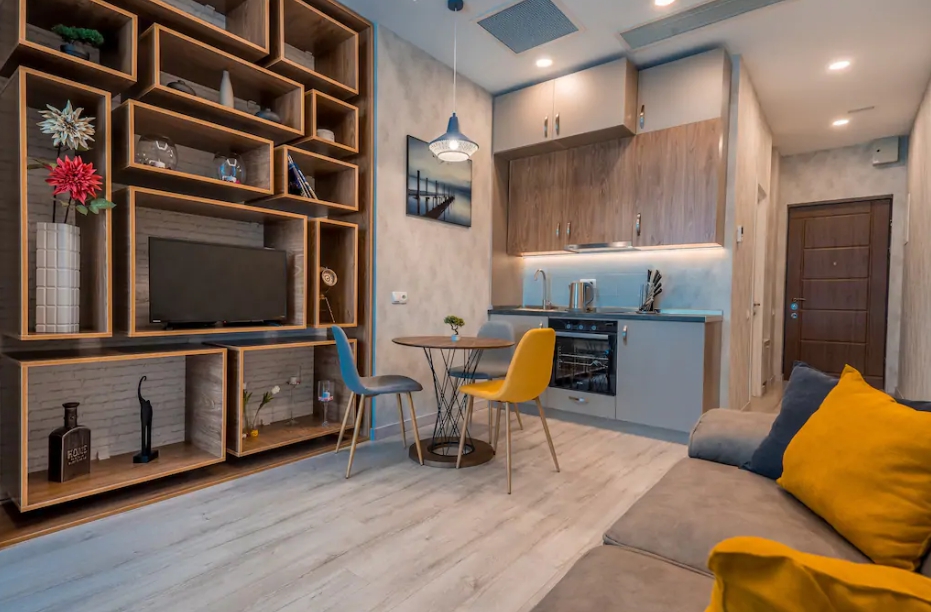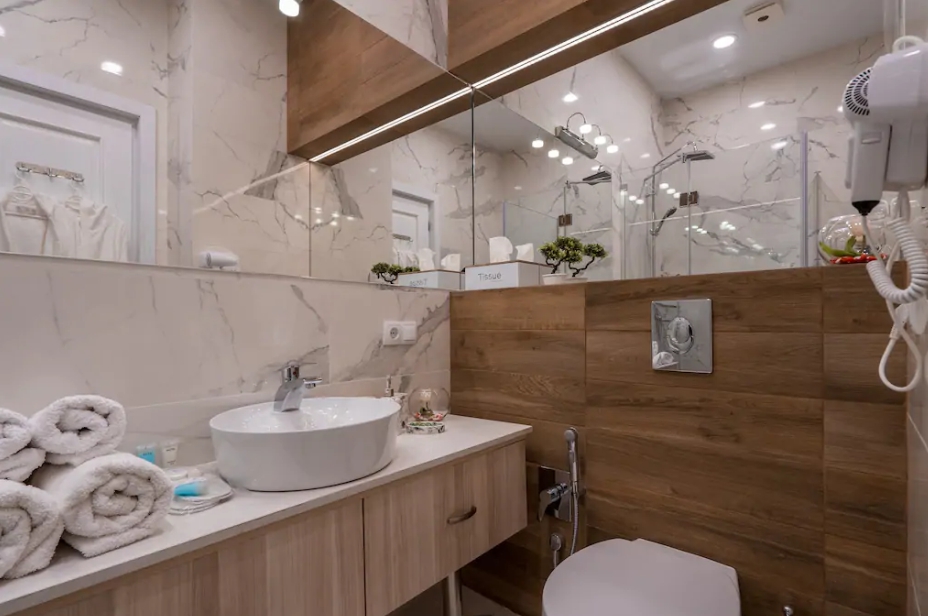 7) Stylish apartment on the 20th floor with a terrace offering gorgeous views of the city. A huge number of positive reviews speak for themselves. Price 3104₽ per day.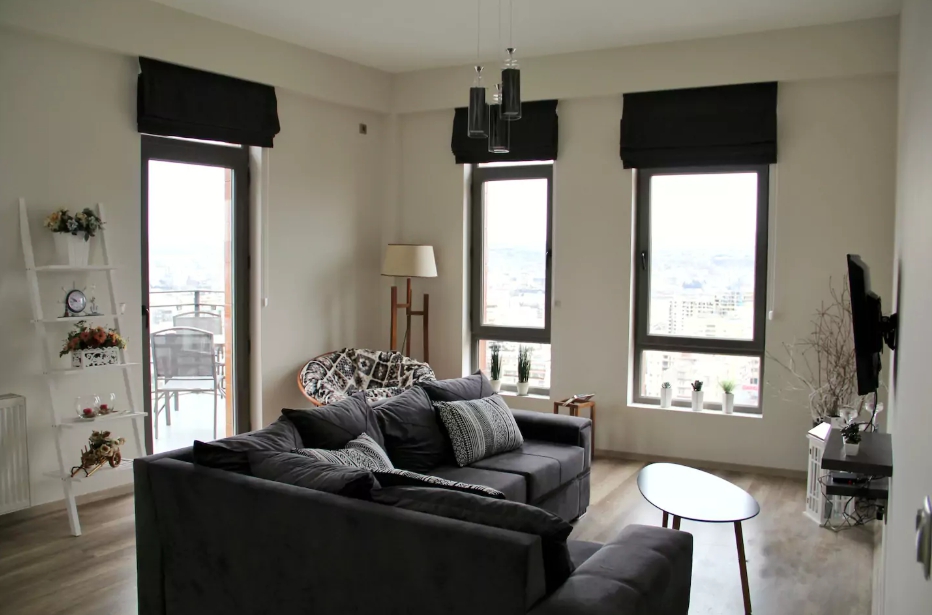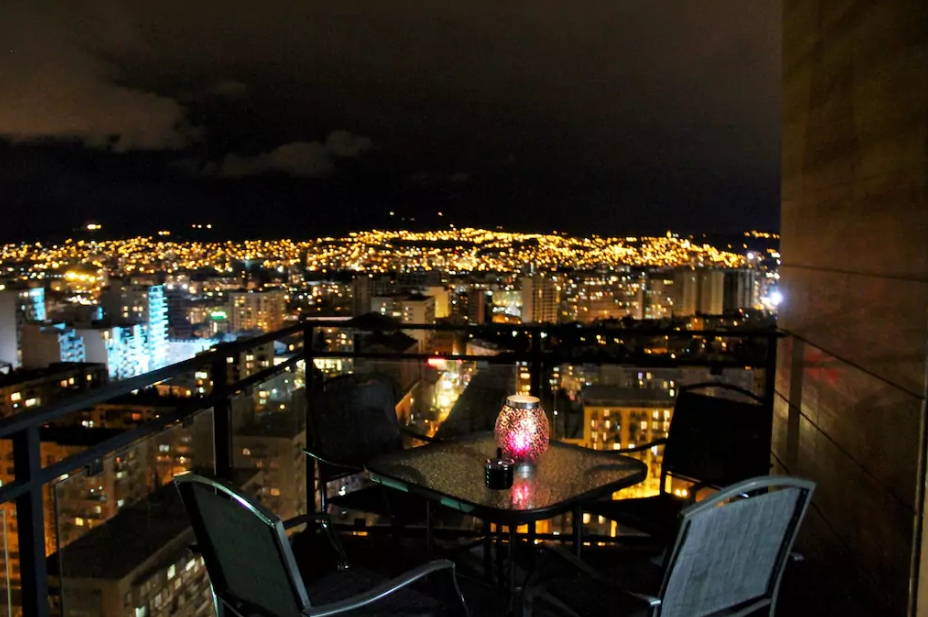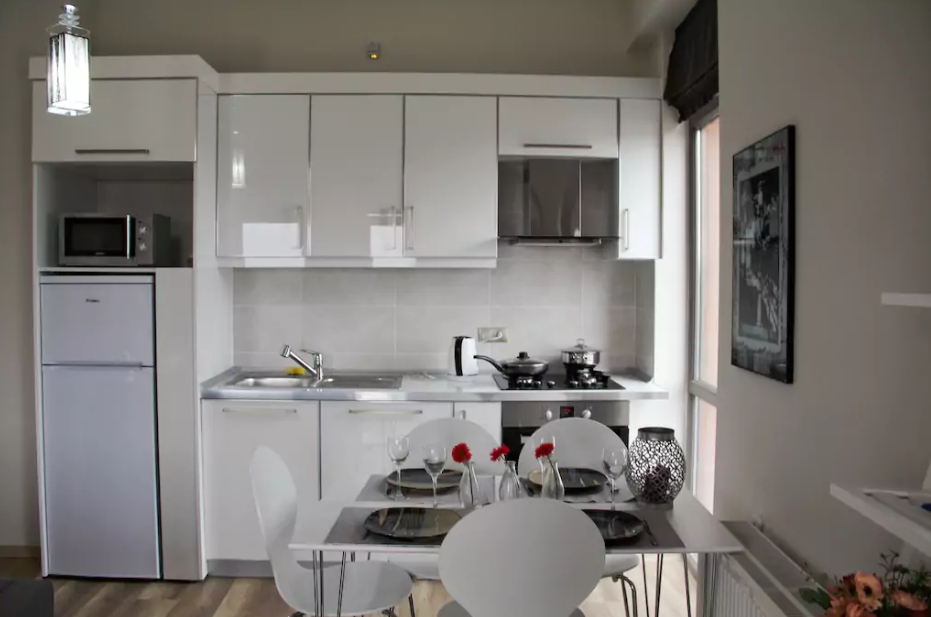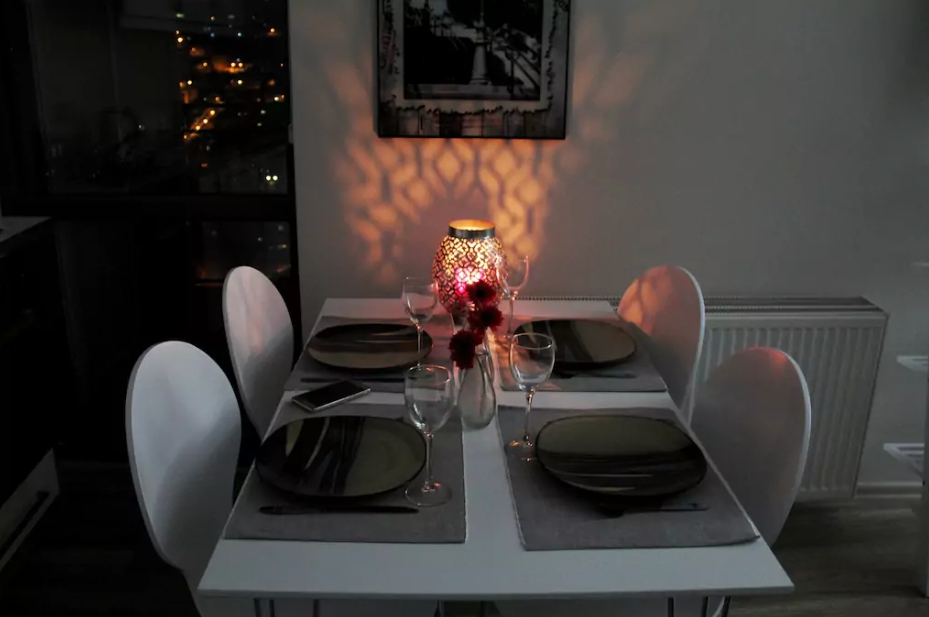 8) Industrial loft in the old part of Tbilisi. The building was built in 1908, and the vintage decor adds to the authentic charm of the old town. Never lived in a real loft? It's time to try! Price 3138₽ per day.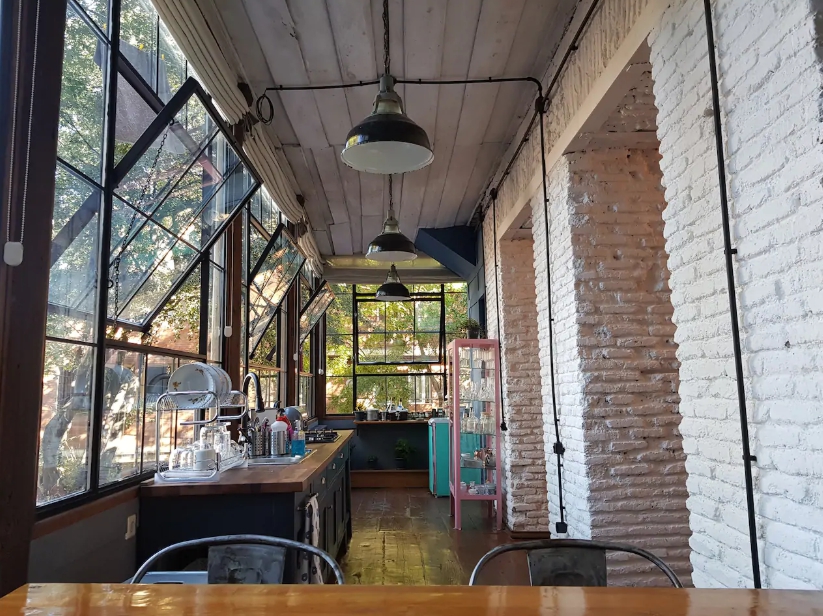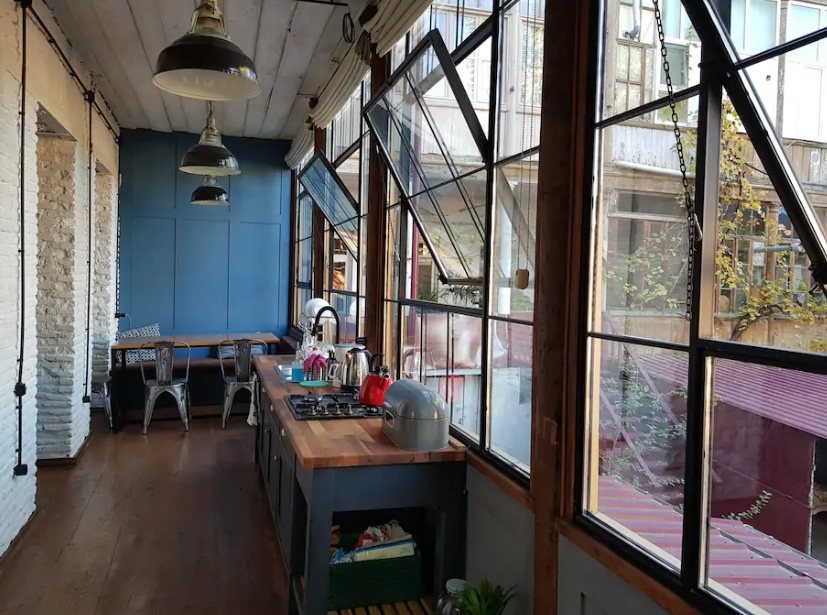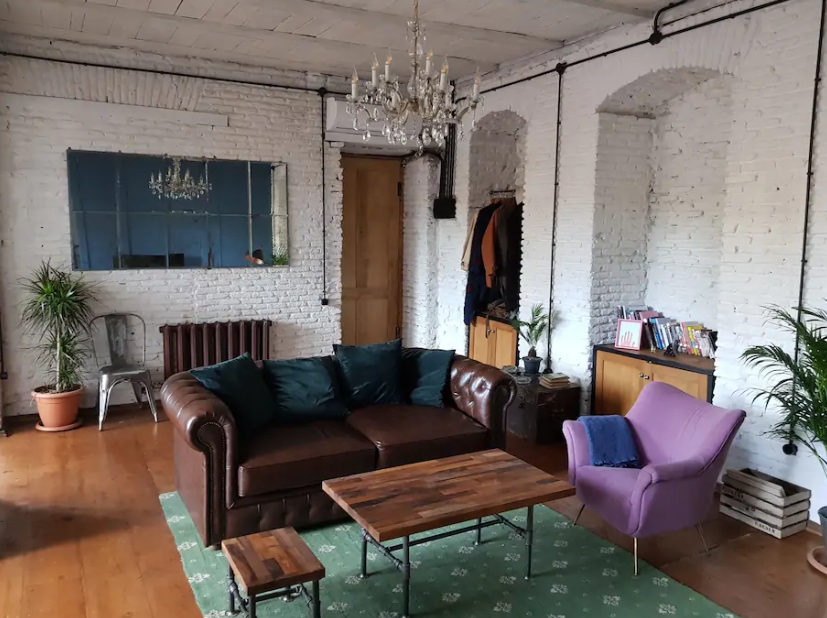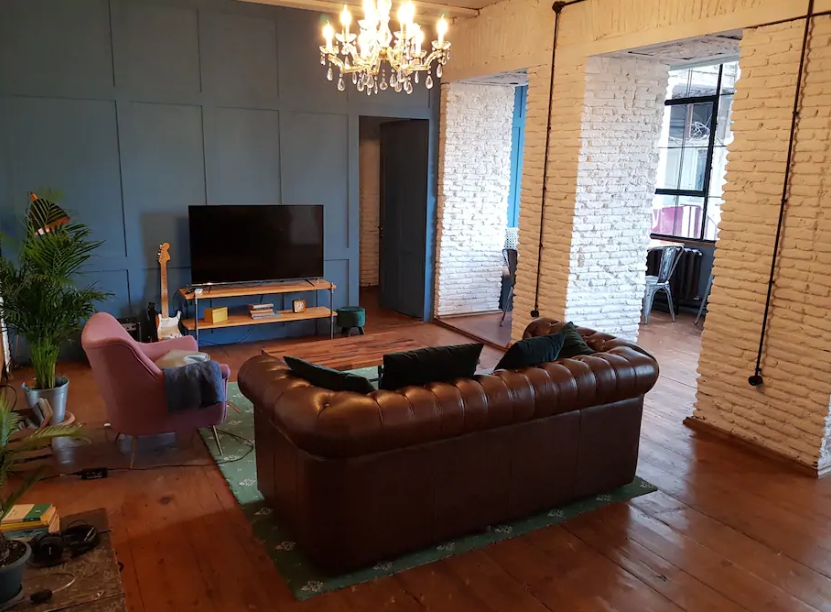 9) Apartment for creative people in the historical centre of the city. The first thing I hooked the interior, paintings, painted by the owner herself. A lot of them here and they are all so bright! And attracted huge ceiling height, the apartment as if thoroughly permeated with light and air. Isn't she a beauty?) Price 4621₽ per day.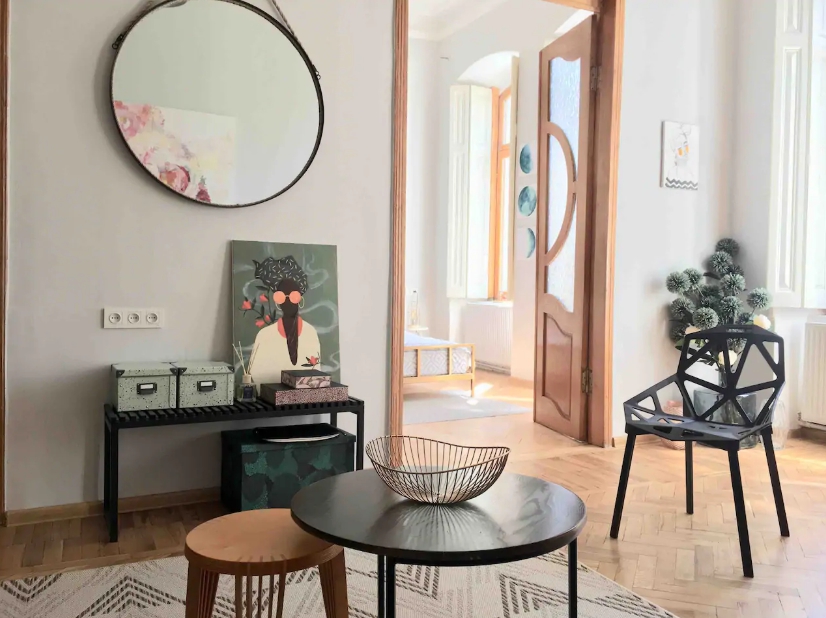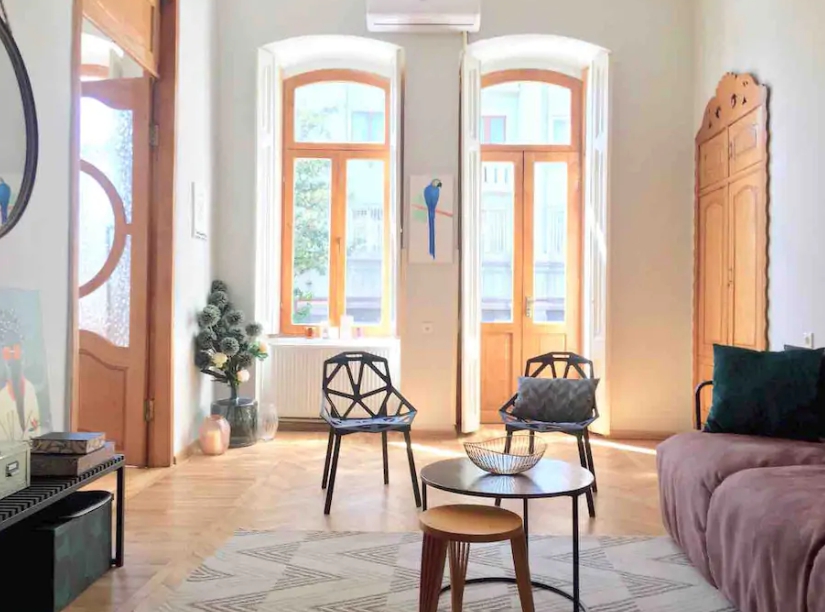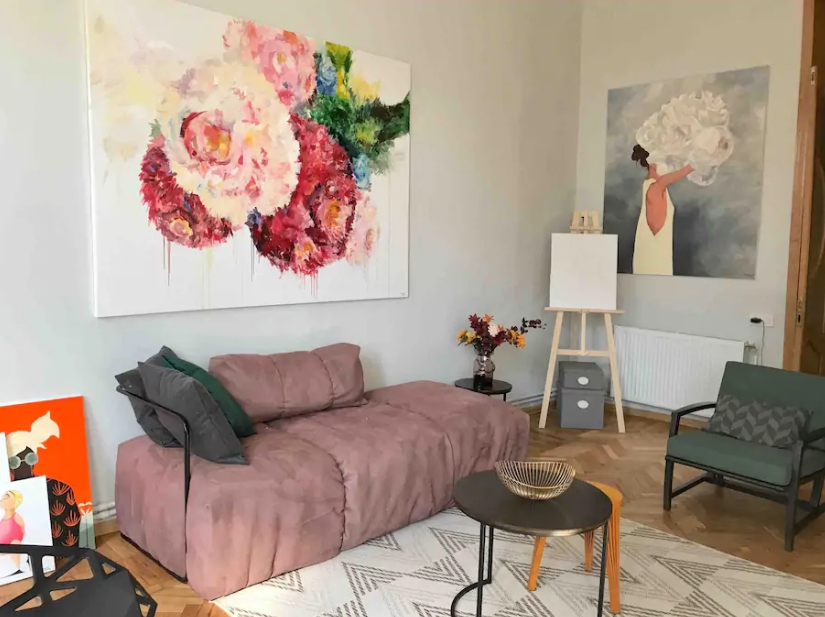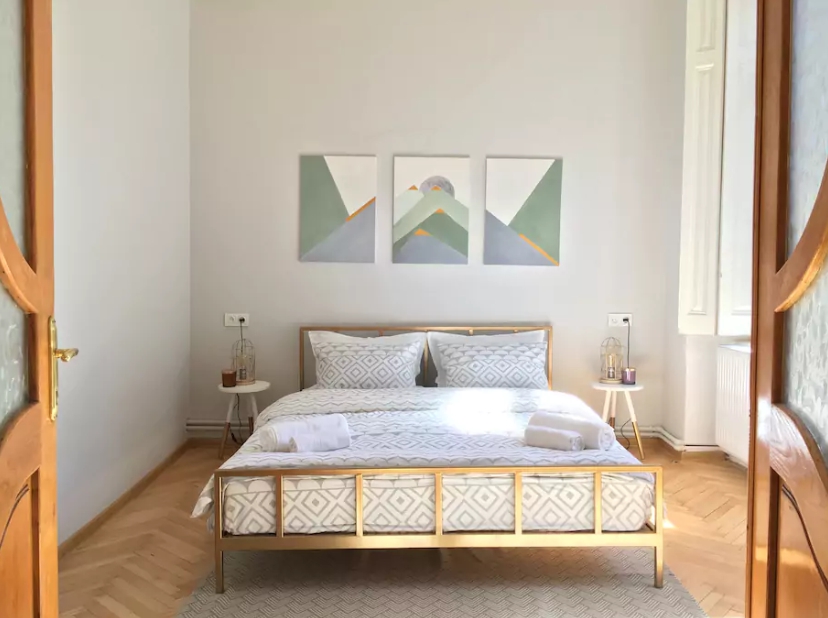 10) Spacious apartment for a secluded leisure stay on the outskirts of the old town. Here are 2 bedrooms, 2 bathrooms, a large dining table for 6 people, so the place is perfect for a family holiday. Price 8966₽ per day.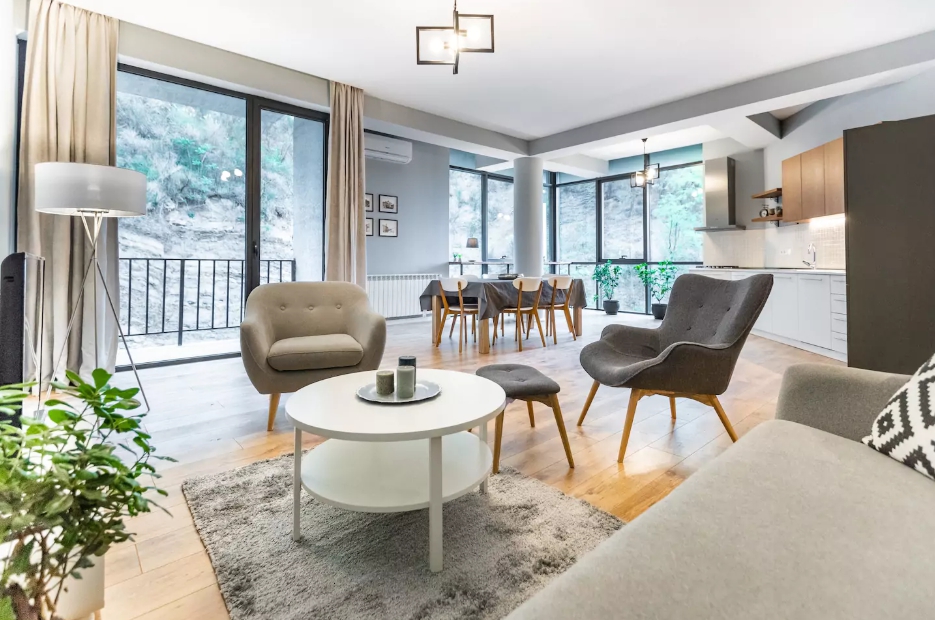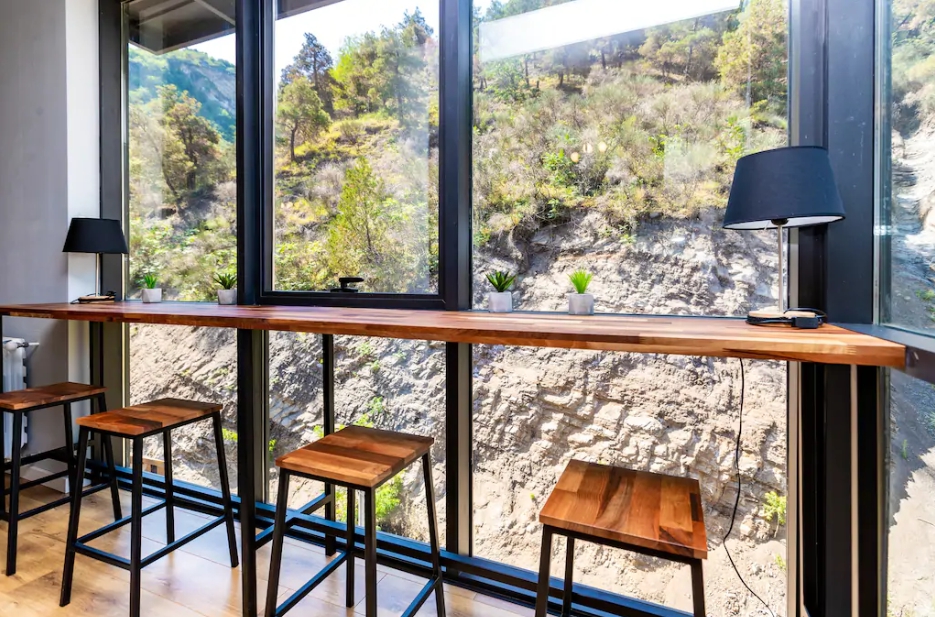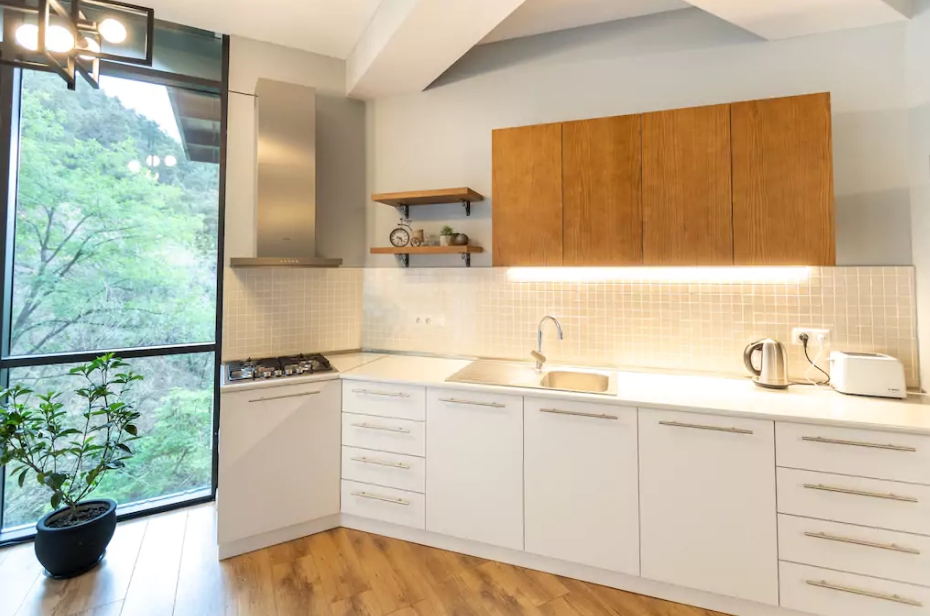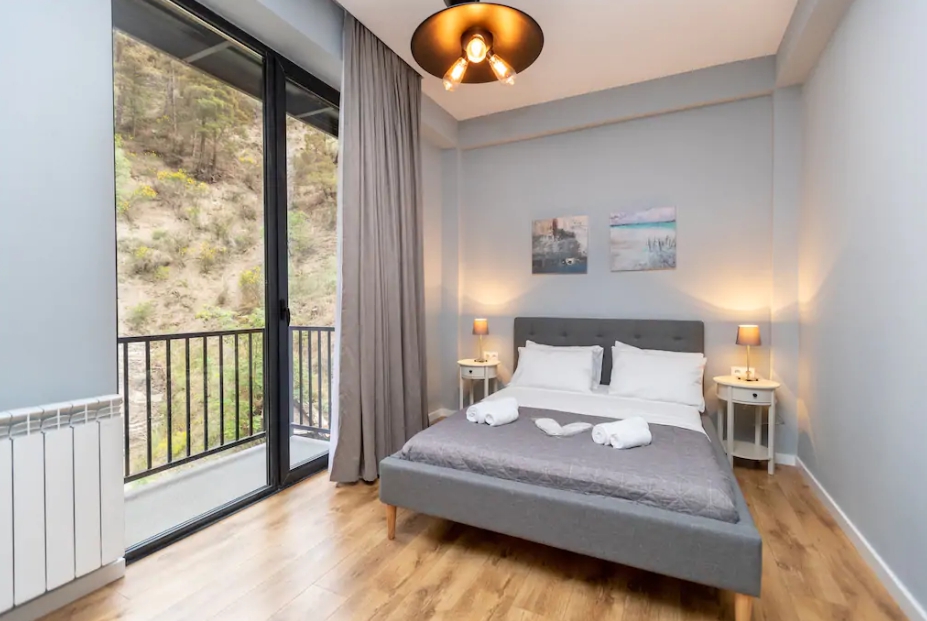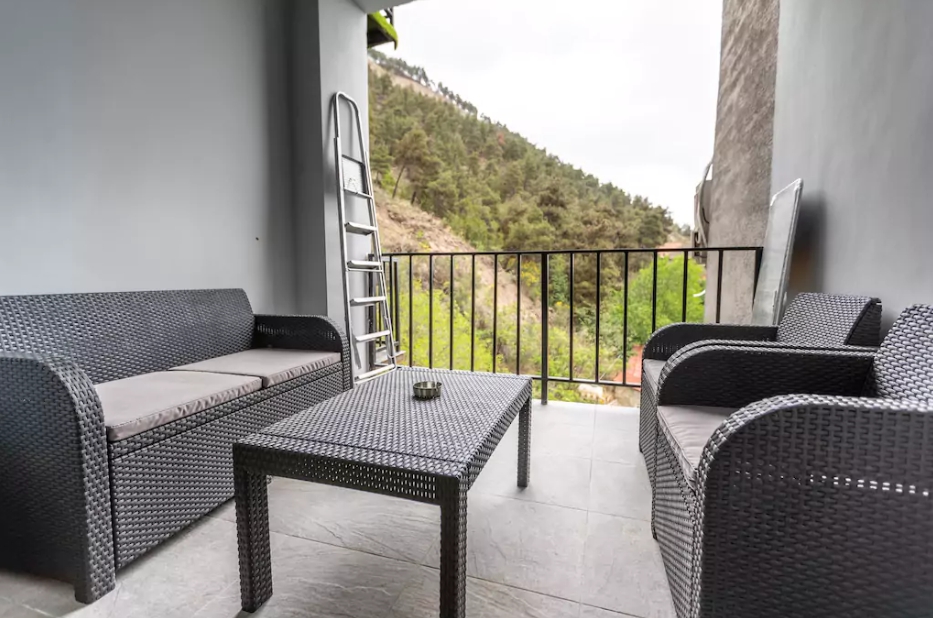 P. S. Prices are quoted in the article – in April 2019, they may be higher/lower depending on the season. Often added cleaning fee and % of the service, so that the open apartment, drive the date and see the final amount.
Here you can see all the options of apartments in Tbilisi APARTMENT IN TBILISI. Be sure to pay attention to the reviews. Well just in case let me remind you: if you only register on Airbnb, will get me to 2100₽ on my first trip.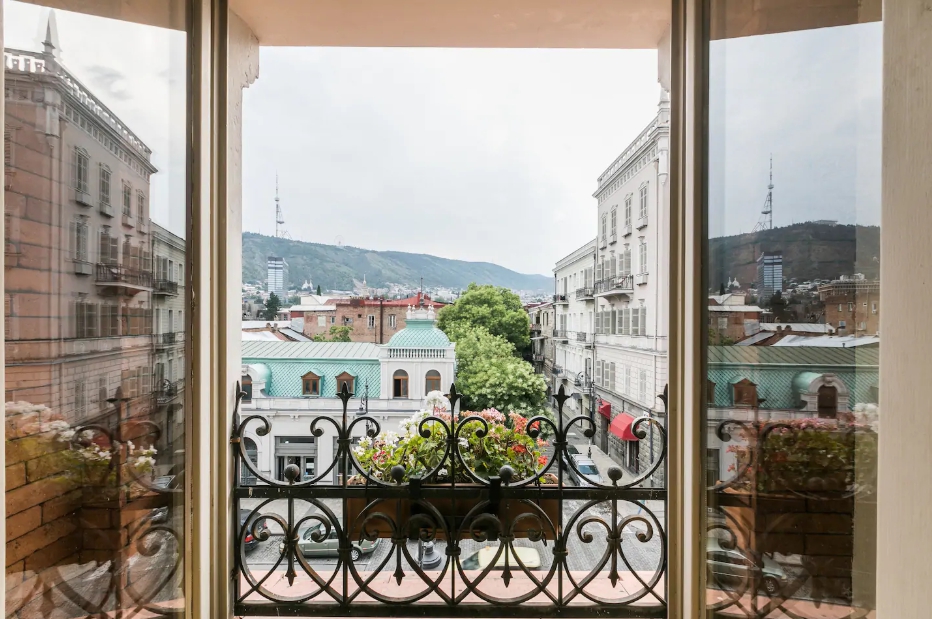 Have you ever been to Georgia? If Yes, share your impressions:)