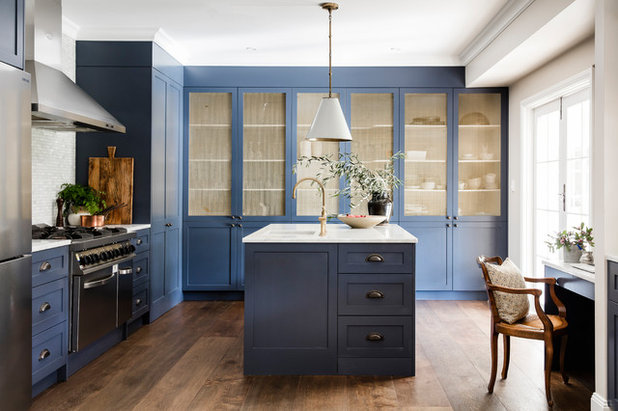 ► Reminder: to ask the designer a clarifying question or to order your project click on any photo, go to the author's portfolio of the project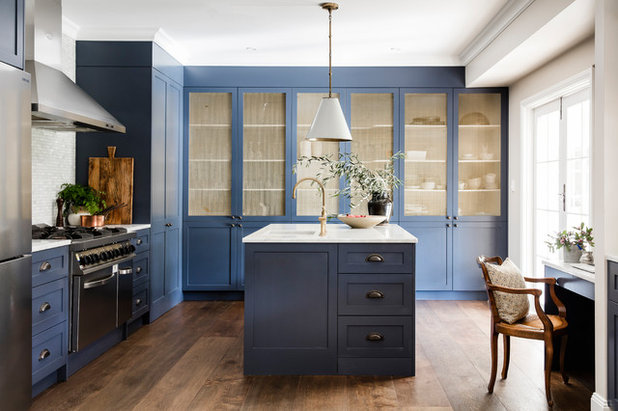 Lisa Burdus Interior Design
1. Gold on blue
Interior designer: Lisa Burdus Interior Design
Where: Sydney, Australia
What do you like: Golden mesh almost completely hid the contents of the kitchen cabinets. And added color.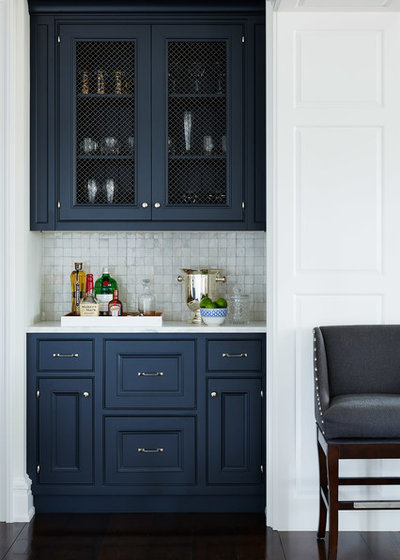 Cronk Duch Architecture
2. Black with sparks
Interior designer: Cronk Duch Architecture
Where: Jacksonville, United States
What do you like: Golden sparks on a black grid (enlarge to see details).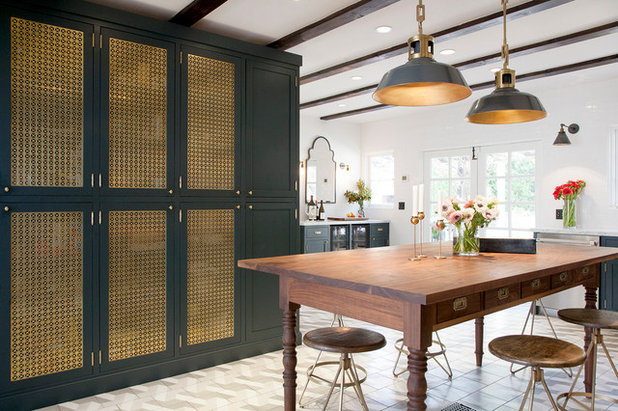 3. Fancy
Manufacturer of kitchens: MKB HOME DESIGN
Where: California, United States
Likes: fancy mesh netting — like "Arabic".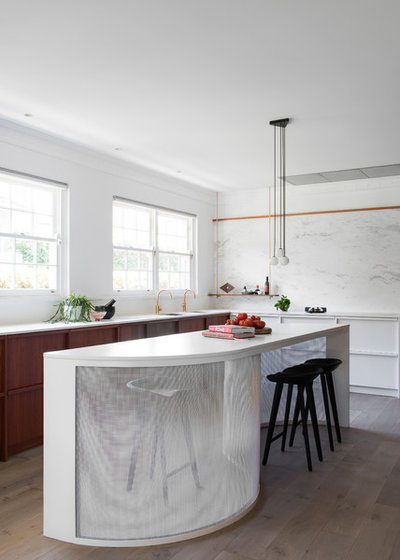 4. Fine as gauze
Interior designer: Darren of Genner, Minosa
Where: Kilara, Australia
What I like: unexpected kitchen Islands base is S-shaped, covered with metal mesh.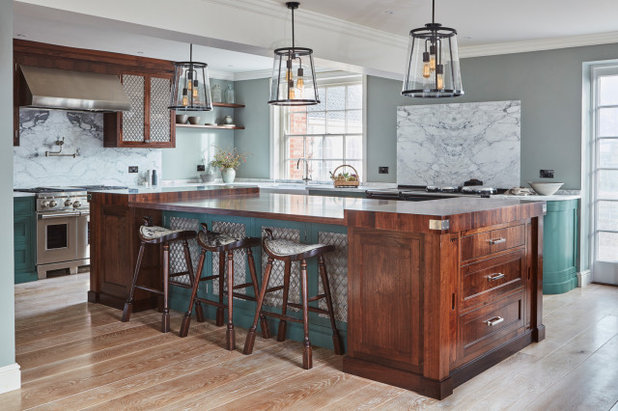 Naked Kitchens
5. Double mesh
Interior designer: Kitchens Naked
Where: Norfolk, UK
What I like: the mesh is made excessively large — it didn't look "in the loft".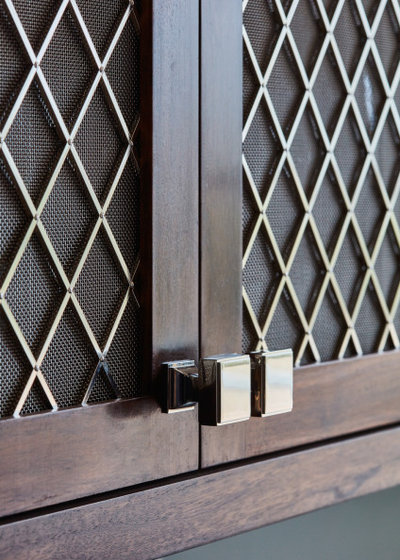 Naked Kitchens
In the photo — the same interior, a fragment of the locker closeup. Seen as wrought metal layout put on the base mesh.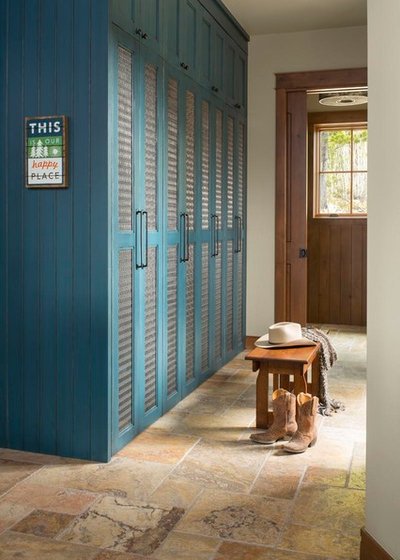 JJ Interiors
6. For ventilation
Interior designer: JJ Interiors
Where: Denver, United States
What do you like: decorative metal mesh was used instead of glass in cabinets hallway. You can safely hang wet outdoor clothing — great ventilation.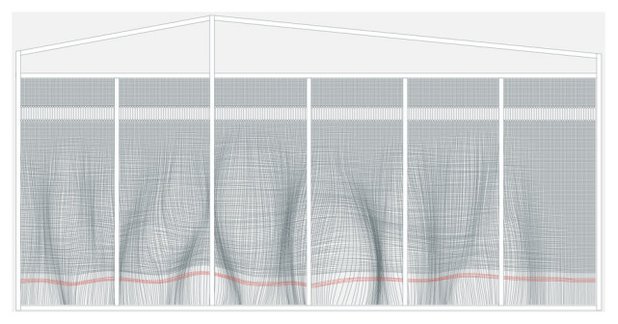 7. The curtain sways
Designer: British Studio Raw-Edges for the Japanese manufacturer AGC Asahi Glass
Where: at Milan design week 2017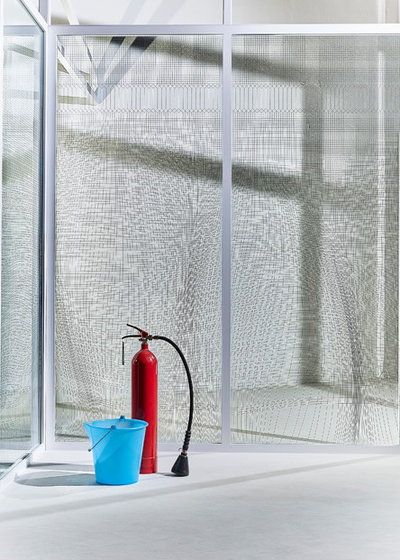 Likes: drawing custom metal mesh when using the standard technology of metallic glass (Metal Wired Glass): the mesh is literally pressed into the glass mass situated inside it. This creates an optical effect waving in the wind curtains. Particularly well illustrated on multiple panels with "fringe" (photo earlier).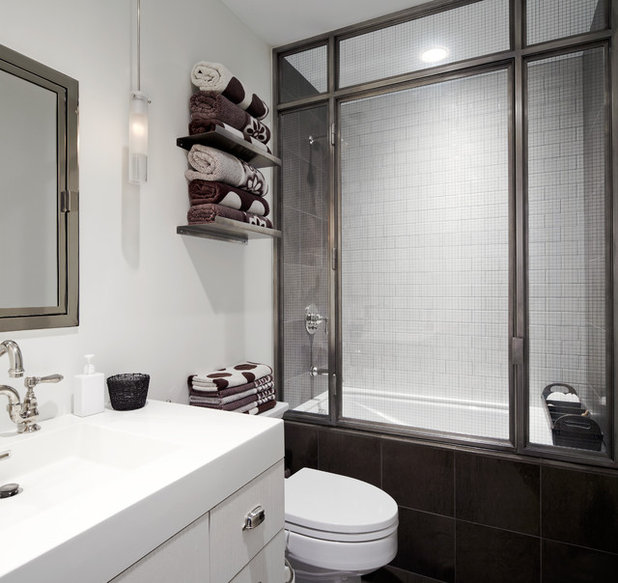 Gunnar Design
8. Shower door
Interior designer: Gunnar Design
Where: new York, USA
What I like: custom place of using metallic glass — he made a screen for the bath. Thanks to this white tile the pig began to look mysterious.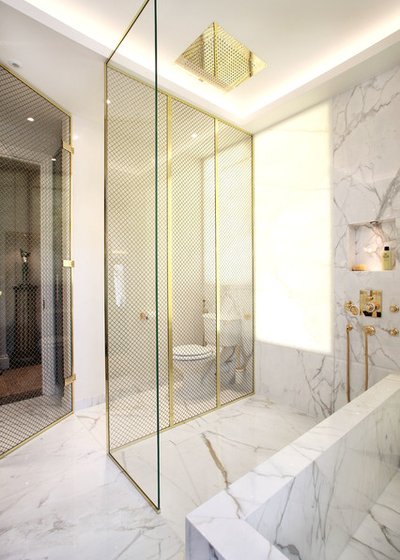 Alex Maguire Photography
9. Golden cage
Interior designer: PEEK Architecture + Design Ltd
Where: London, Britain
Like: brass mesh on a screen for the bathroom — in addition to brass fittings.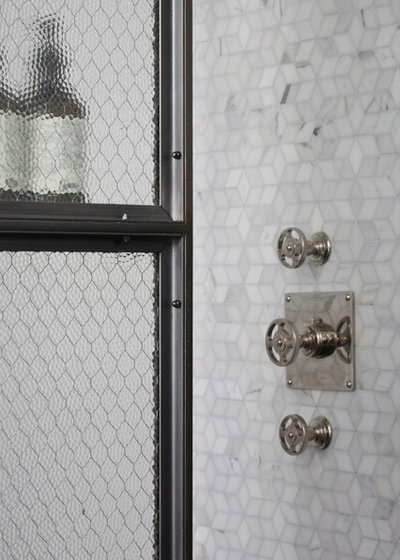 Union Studio
10. To maintain the geometry
Interior design: Union Studio
Where: Berkeley, USA
What do you like: metal mesh paired with textured glass on shower wall. Great rhymes with stone mosaic on the wall.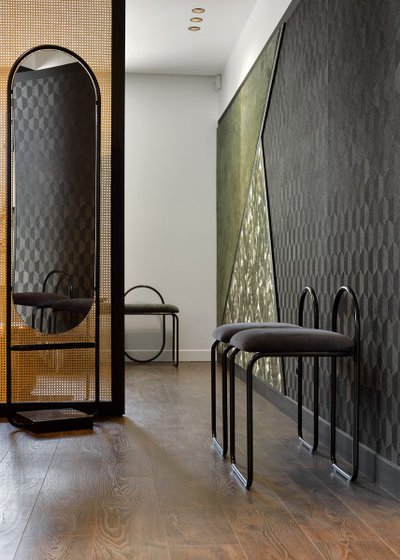 CANDICE BRUNY
11. Natural material
Interior designer: CANDICE BRUNY
Where: Lyon, France
Likes: nalitoy option for net is zoned partitions — Vienna straw.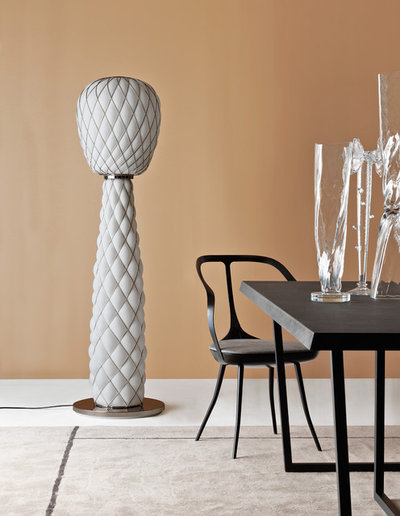 FontanaArte
12. Forgot the net
Designer: Paola Navone
Manufacturer: FontanaArte
What I like: the metal mesh is often used in the manufacture of glass ceiling — blown a lot of cells, and then clean the grid. And Paola Navone — left.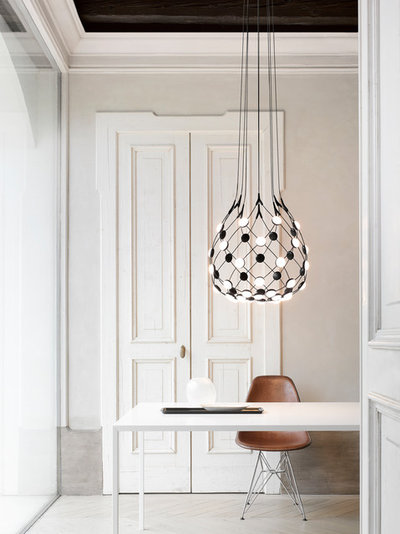 Nikolenko Olesya
13. Hung a shopping bag
Designer: Francisco Gomez Paz
Manufacturer: Luceplan
What I like: Mesh — in fact, a glowing "bag" — 96 or 48 LEDs (two sizes).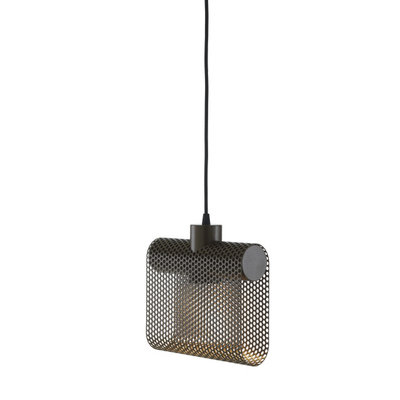 14. Hard and soft
Designer: Аntoine Rouzeau
Manufacturer: Ligne Roset, new imm Cologne 2020
Like that: the illumination unit is encased in perforated sheet metal. In addition to the bronze (pictured), will be pale green option.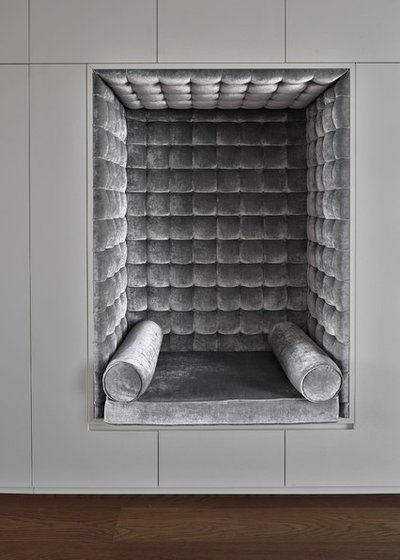 15. Soft niche
Interior designer: Cyrus Ghanai
Where: Stuttgart, Germany
What do you like: big rhythmic stitch lap niches reminiscent of a stretched grid.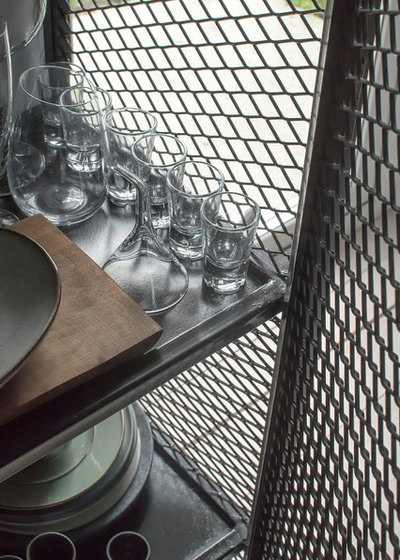 INT2architecture
16. Lath for furniture
Interior designer: INT2architecture
Where: Saint Petersburg, Russia
What I like: the wire-netting not only on the facade but also on the walls of the drawers for utensils. An interesting option to use decorative mesh for loft-interiors.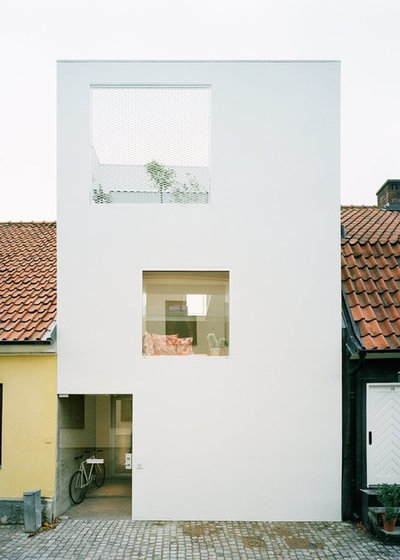 17. Mesh tone facade
Interior designer: Elding Oscarson
Where: Sweden
Likes: the effect of "covering content" used for the window on the roof. Without it, the tree too rushed in my eyes.