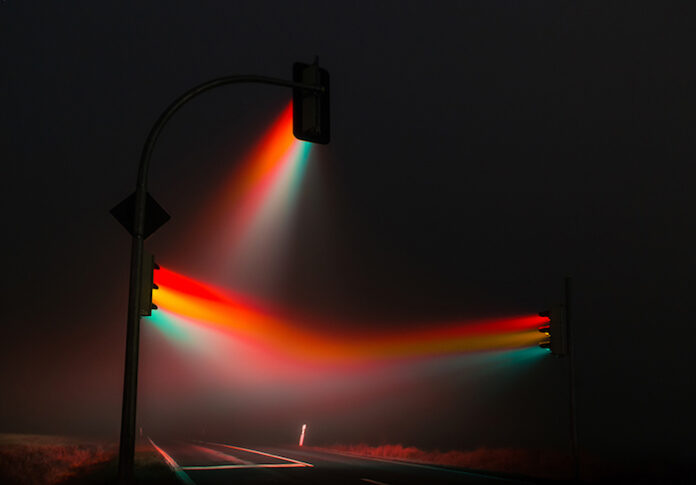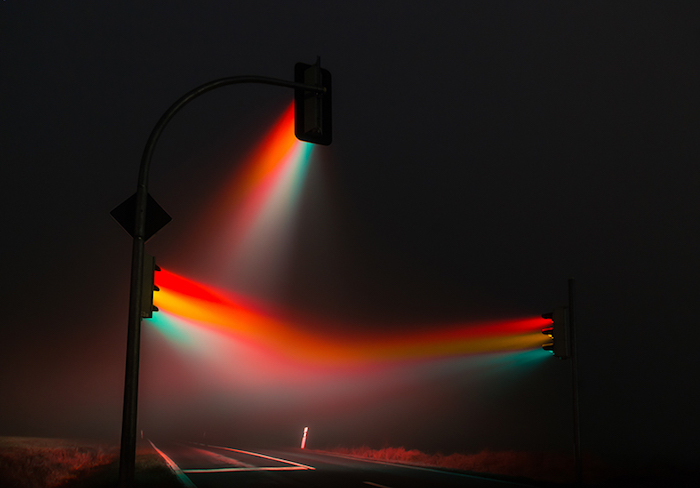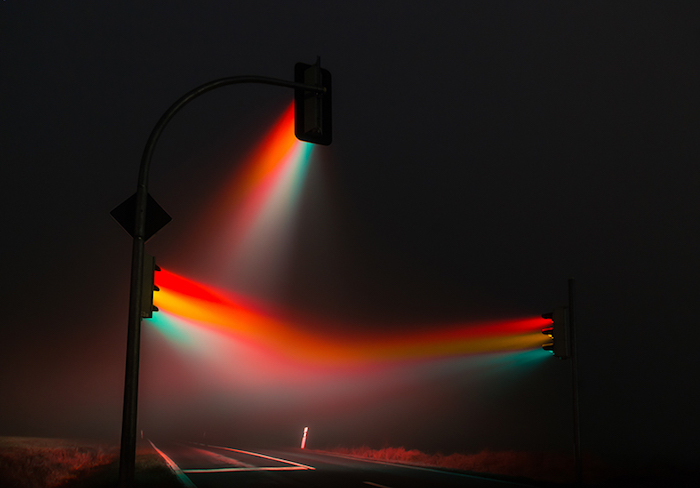 Traffic lights in the fog 2.0: a photo project by Lukas Zimmermann.
Image: Lucas Zimmermann.
Did You ever see a traffic light something unique, beautiful and unusual? I think not. We've learned that this "piece of light", which regulates traffic on the streets and roads. Photographer Lucas Zimmermann will change Your view and present all the usual traffic lights with a completely different form. We are talking about the project Traffic Lights, which was started as a photographer back in 2013. Lucas took a few pictures with the lights in heavy fog, to distinguish the colored streams of light. So he has shown what beauty is sometimes hidden behind things that we simply don't pay attention in everyday life…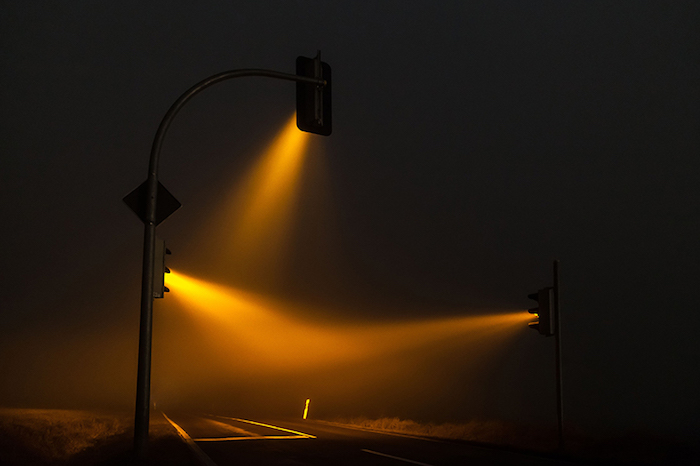 This photograph shows us things that we never draw attention, such as simple traffic lights on the street. But this well-known object that produces a very different effect in an unnatural state…
All of these stunning photos were taken late at night near Weimar in Germany. And now, 3 years later, Lucas Zimmermann returned to his project and added new photos. Traffic Lights 2.0 is available on the official page of Behance photographer.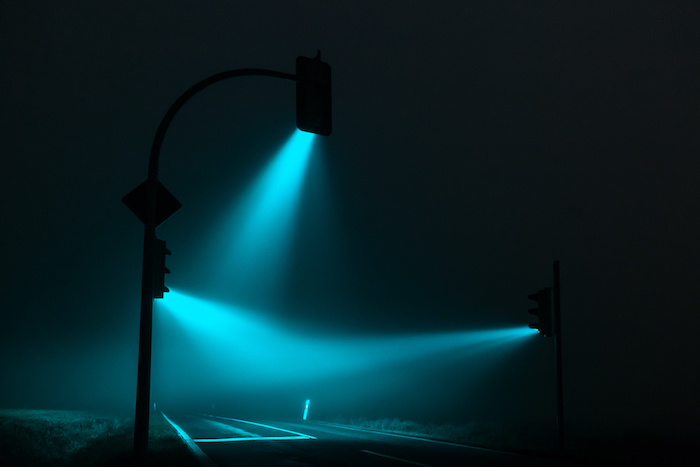 Traffic Lights 2.0