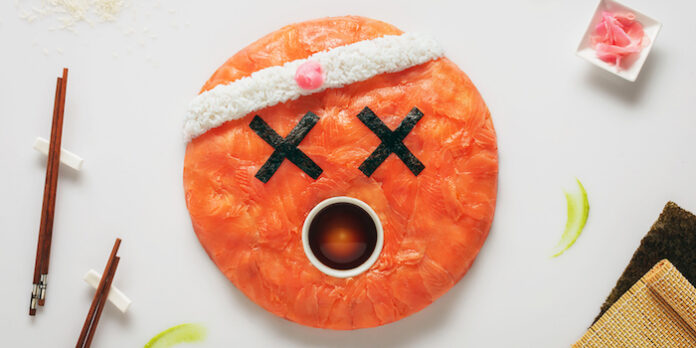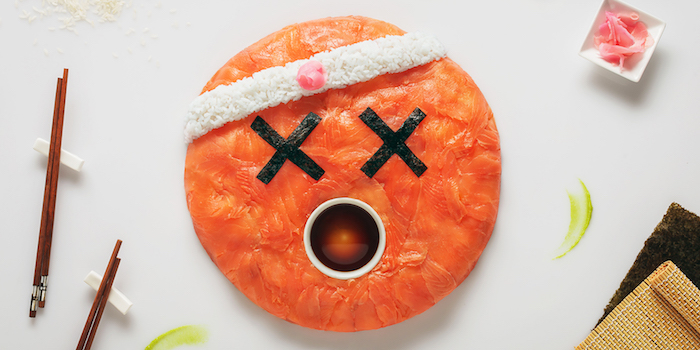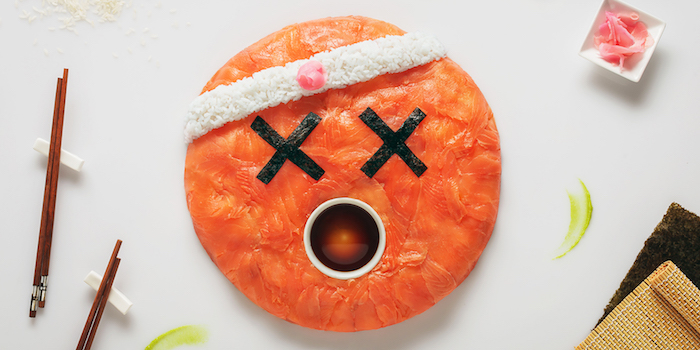 Emojis&Food: the universal language…
All images courtesy of Anna Keville Joyce.
Usually, while traveling, people have a problem communicating with the locals, but this does not mean that they have no solutions. Universal phrases, gestures and symbols is sometimes very much helpful to overcome the language barrier. Smiles — simplified faces and figures illustrating emotions become the easiest way to convey the mood or reaction to an event via smartphone, tablet, computer… On a more tangible level, there are foods that in some extent can also be considered a language, because they tie together the culture and society.
These two universal languages became the basis for project creation , Layout&Food. Stylist Anna Keville Joyce has teamed up with photographer Agustín Nieto to create several different compositions, illustrating the Union of smiles and food. If we look more closely at the images You will be able to notice some peculiarity. Products used in the composition, is a symbol of some countries… So, for Italy was used: spaghetti, tomato sauce and pepper. For Japan: sliced salmon, seaweed and soy sauce. The last song — Mexico: rice, beans and red pepper.