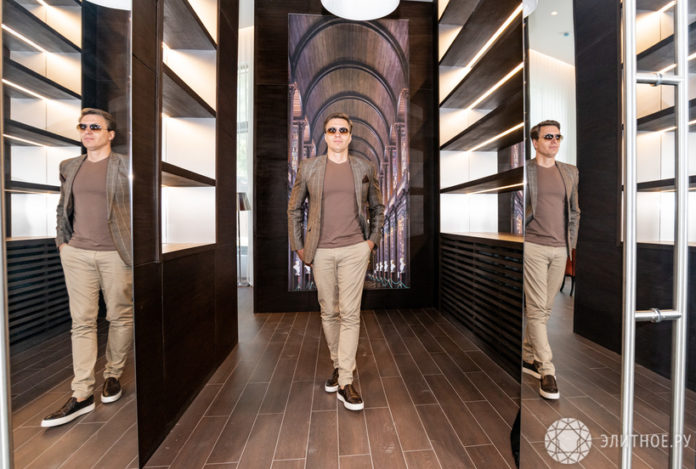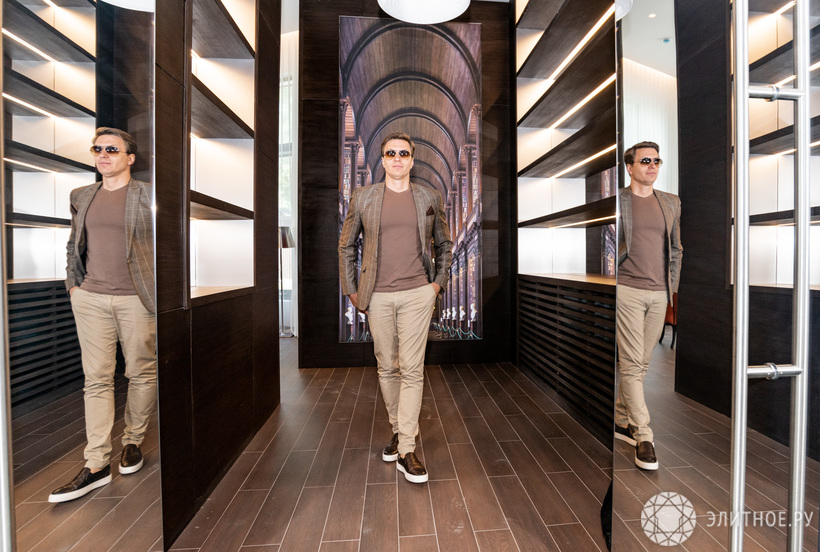 "I watch foreigners rent apartments with grandmother's furniture and carpets on the walls during the World Cup, and I want to cry"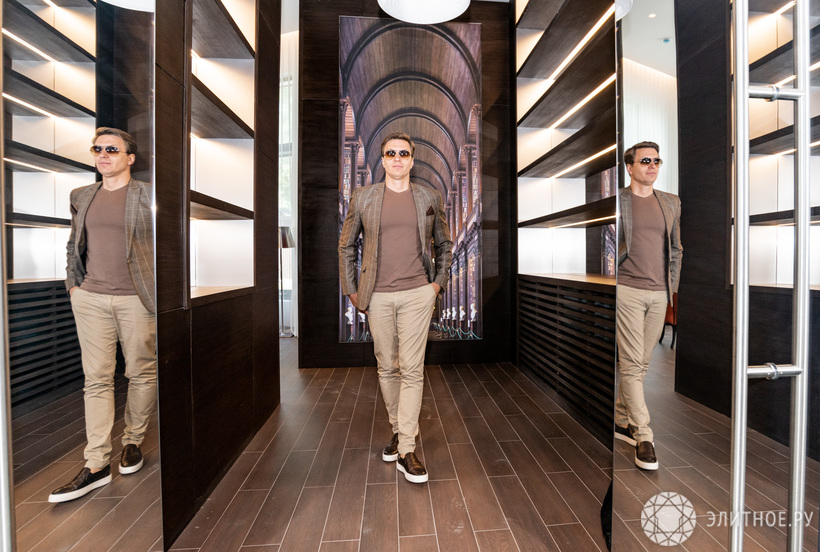 From the author. About a month ago, the Elitnoye.RU editorial board decided to launch a new column in which famous people express their opinion about the elite new buildings in Moscow. They began to look for star experts. One of my friends suggested inviting Alexander Belov as a commentator. The image of the main character from the movie "Midshipmen, Go!" Surfaced in my head, but this fictional character was clearly not meant. "And who is it?!" I asked. "Well, take a look on the Internet," my counterpart replied. The search engine instantly gave me a shortened list of famous and popular people named Alexander Belov, adding to the image of a midshipman a Soviet basketball player, a crime boss from the gangster saga Brigada (another fictional character), a male stylist, actor and writer-paleontologist, popular in the 90s .
As Grigory Gorin wrote: "Having the surname Müller in Germany is the same as having none." At the same time, none of the above-mentioned Belovs came up. "I'm talking about a famous showman, he conducts major events, ranging from the Miss Russia contest to the APEC summit, but specializes mainly in weddings," my counterpart said. This explanation only added to the doubt. A showman who specializes in weddings, I did not associate well with bohemia. I was able to estimate the level of Alexander Belov only after watching his promo video.
However, as I learned later, the main value of the showman for the new section of our portal was not in belonging to the starry world. It turned out that Alexander Belov in the mid-2000s was seriously engaged in investment in residential real estate and could evaluate the Breathing complex, where we decided to go, he could professionally.
Alexander Belov about investment in real estate:
– About 10-15 years ago, I was professionally engaged in real estate investment. I bought apartments in the early stages of construction, as they say, at the stage of foundation. There were many undervalued apartments in new buildings at that time. Especially in such clumsy monsters as, for example, the SU-155 company. These huge development structures were extremely inert and did not revise their prices often, at best, once a month. I regularly tracked prices, sometimes I looked at 50 apartments a day, compared with other offers.
The shortest period from purchase to sale was three months
Finding an interesting option, I bought it, and just a few months later I sold it. I remember that the shortest period from purchase to sale was three months, and the profit per operation was $ 100,000. And on average, it was possible to earn 20-30% on such purchase and sale transactions, and I could carry out 10-12 transactions per year. It is interesting that the apartments that I purchased based on personal preferences, as if for myself, were guided solely by my own feelings, were the best selling apartments. And when I listened to someone's advice, as a rule, I could not sell the house for a long time.
Also, my mother and I (who was my ideological business partner) bought "killed apartments" on the secondary market, made repairs in them and sold them. The decoration was chosen inexpensive, but stylish, focusing on the universal design of hotel rooms. And most often buyers, just entering the apartment, were delighted with the renovation, immediately giving a deposit. And now I watch as foreigners, during the World Cup, rent out their murdered apartments with grandmother's furniture and carpets on the walls, and I want to cry. Complete lack of taste! But in order for housing to become decent, you need to invest not so much time and money.
About the "Breathing" house. Cons
– Minus, in my opinion, two. The main one is the exterior of the residential complex. The reddish-brown panels with which the facade of the house is faced, to put it mildly, does not decorate it. This is the case when the inside of the house looks much more interesting than the outside.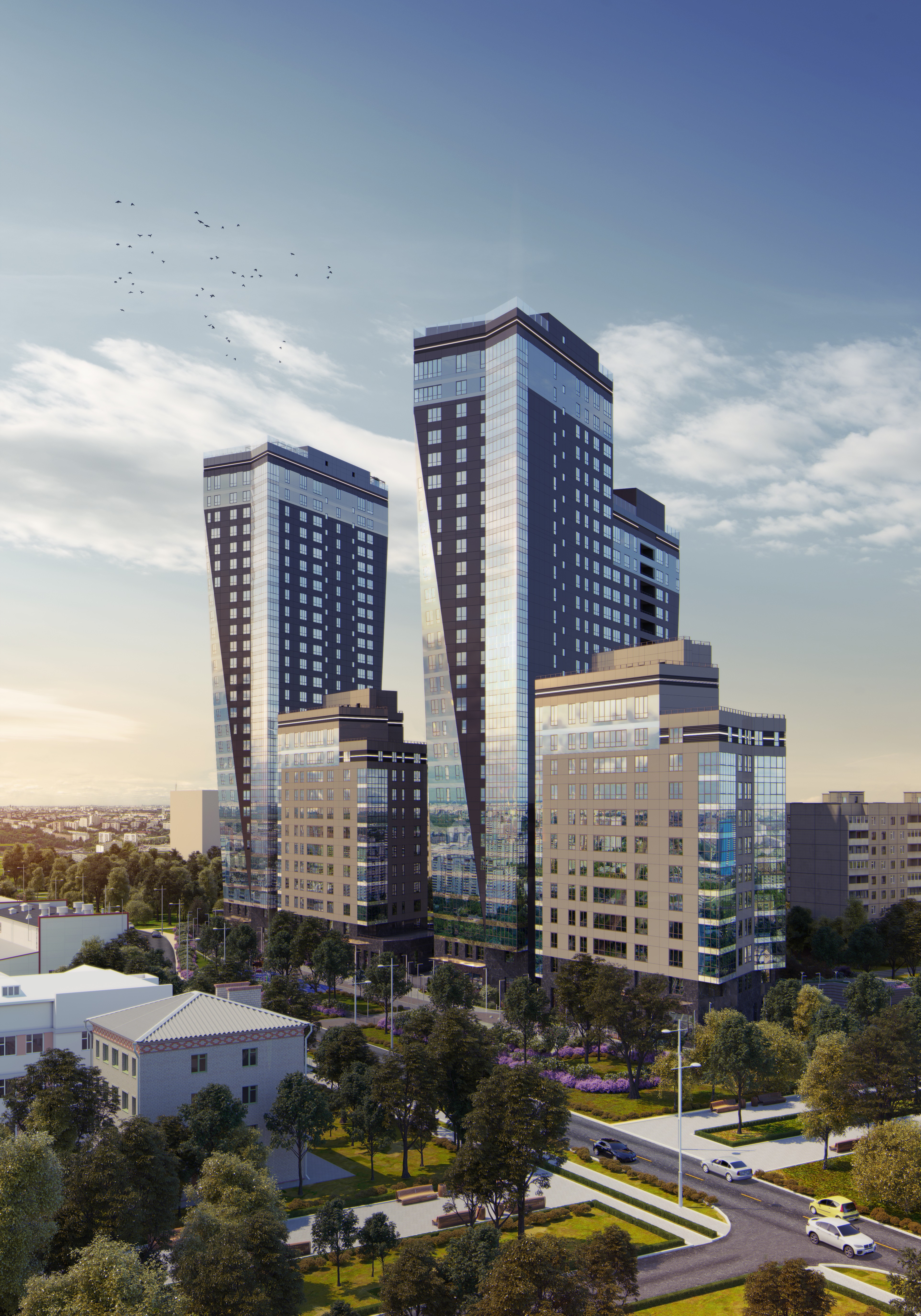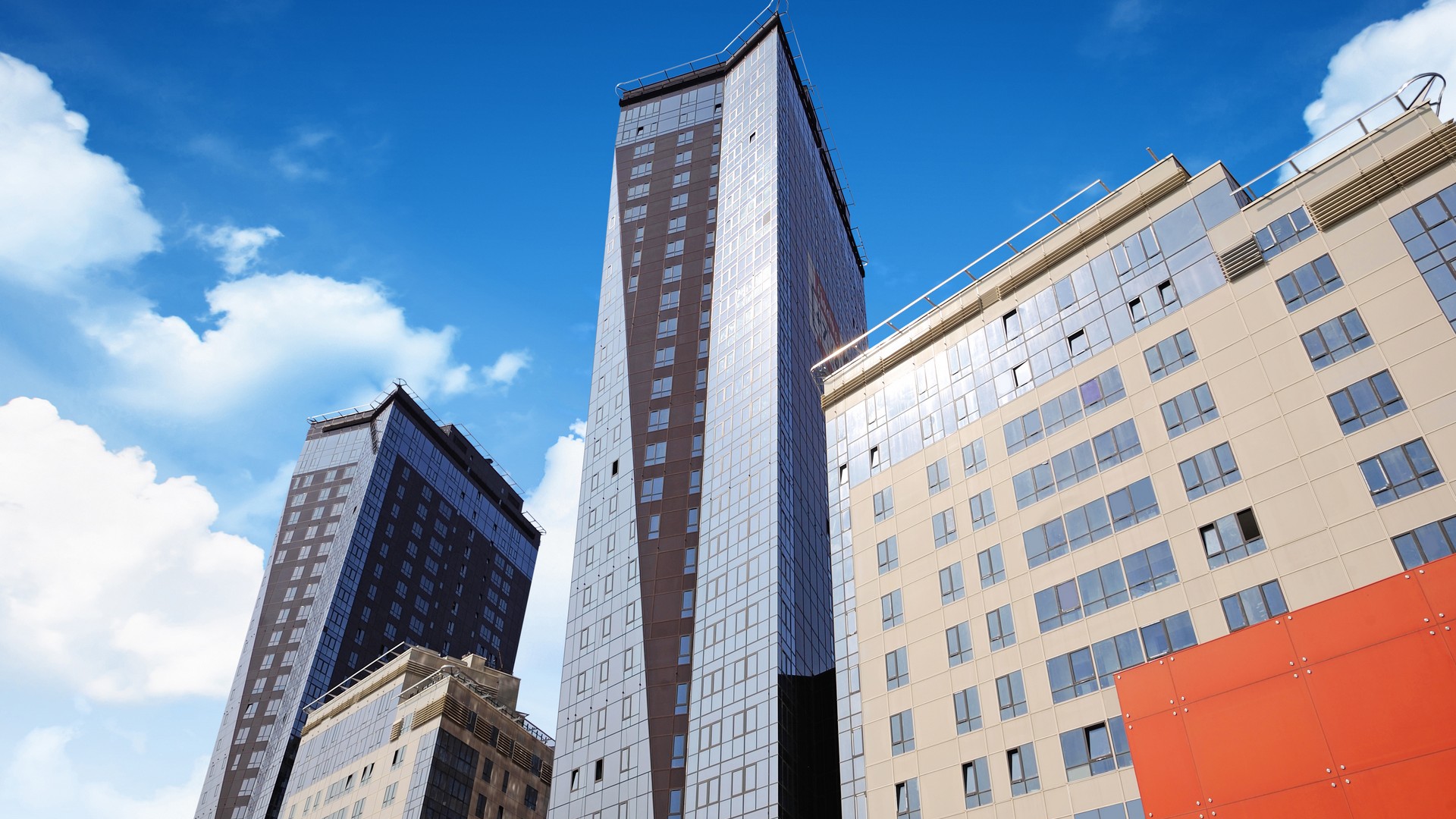 I also did not like that the creators of the complex did not take care of men and adolescents striving for sports. There are two excellent playgrounds where the developer obviously did not economize. It is noticeable that the gaming complexes are far from the cheapest. But at the same time there is no horizontal bar, no bars, and even the press has nowhere to pump up. Apparently, the designer and developer of the project are not involved in sports.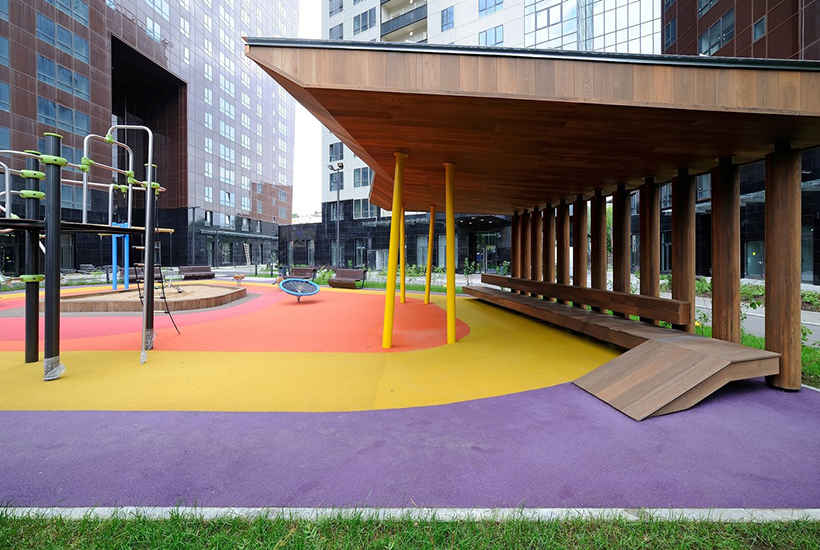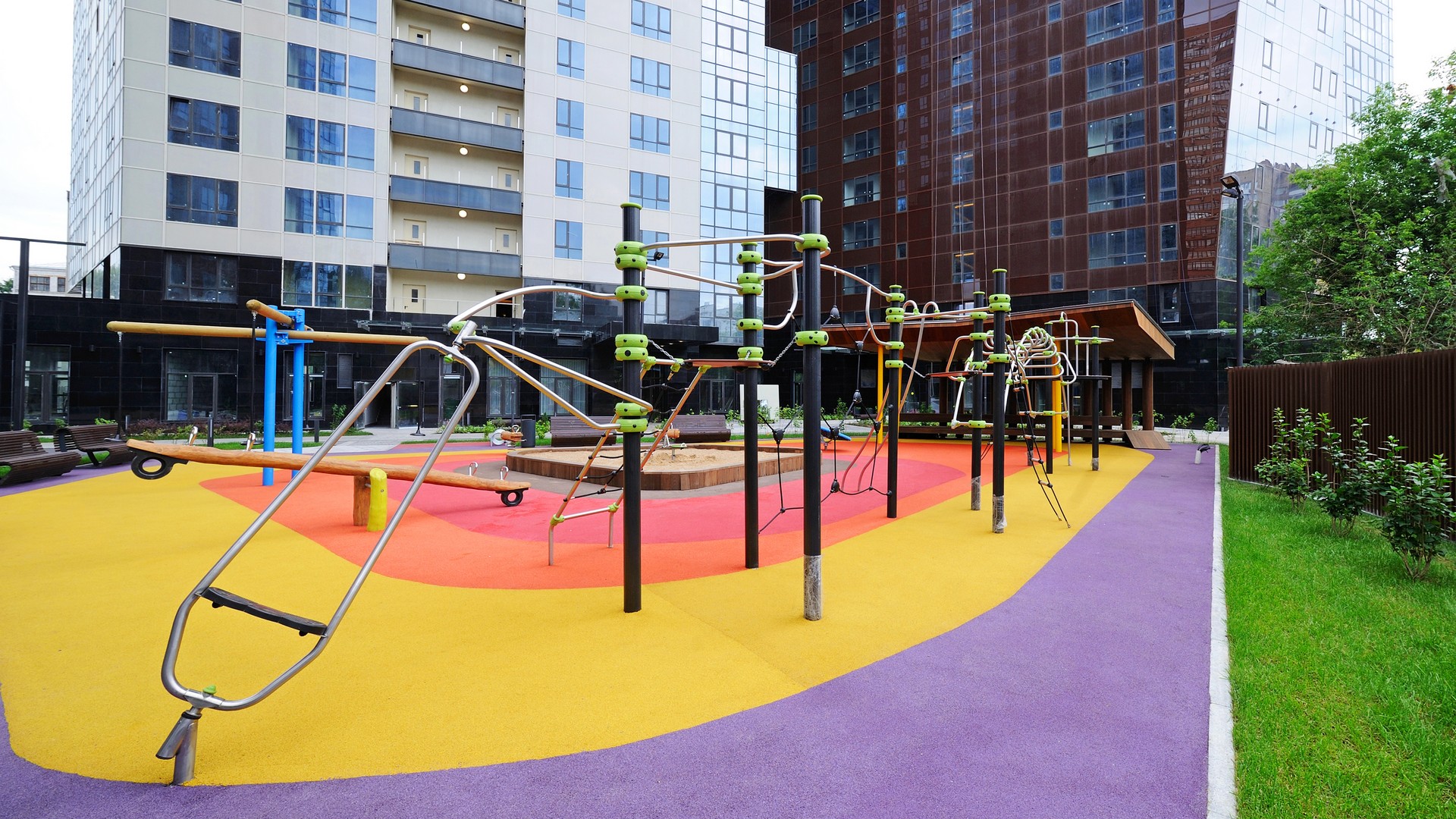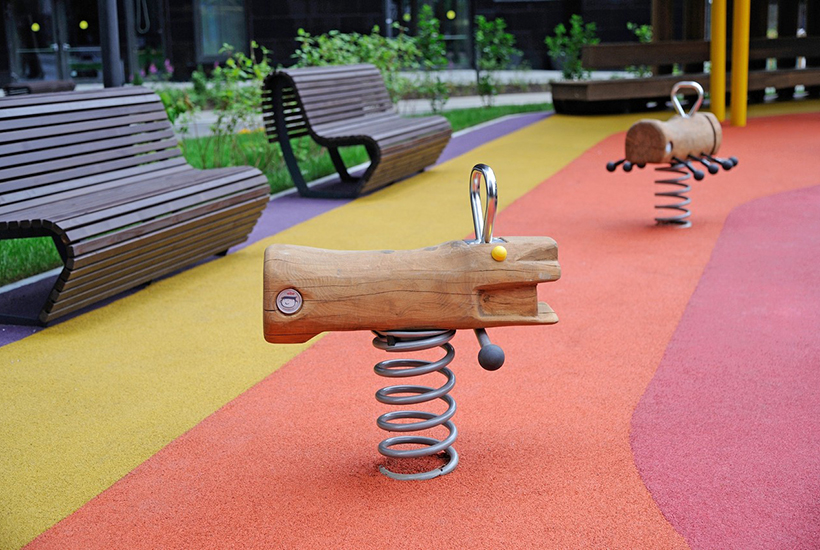 About Breath House. Pros
– I liked the infrastructure very much. Especially the cinema! Unfortunately, I never finished it at home. While you are assembling a cinema for one format, something new appears, and you need to change either the projector or improve the sound. And here everything is already there. You can come at any time and watch a new film or a fresh episode of your favorite TV series – "Game of Thrones" or "World of the Wild West" with your friends through AppleTV. I am sure that this zone will be in great demand. Also liked the playroom for children and the library with fireplace. I think schoolchildren will be able to do their homework here together, and adults – to use the library for business meetings, because it is not always possible to hold them in the apartment.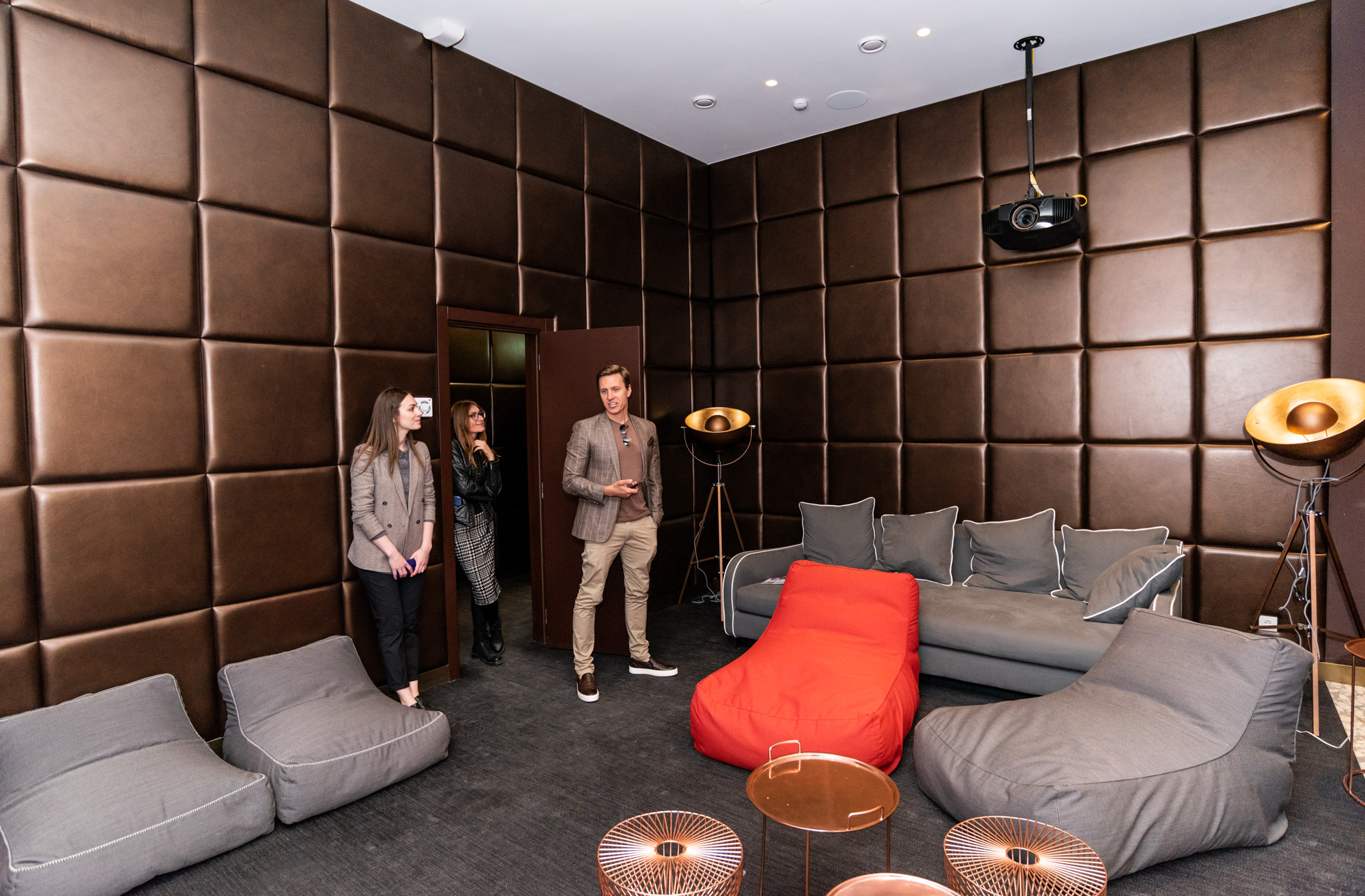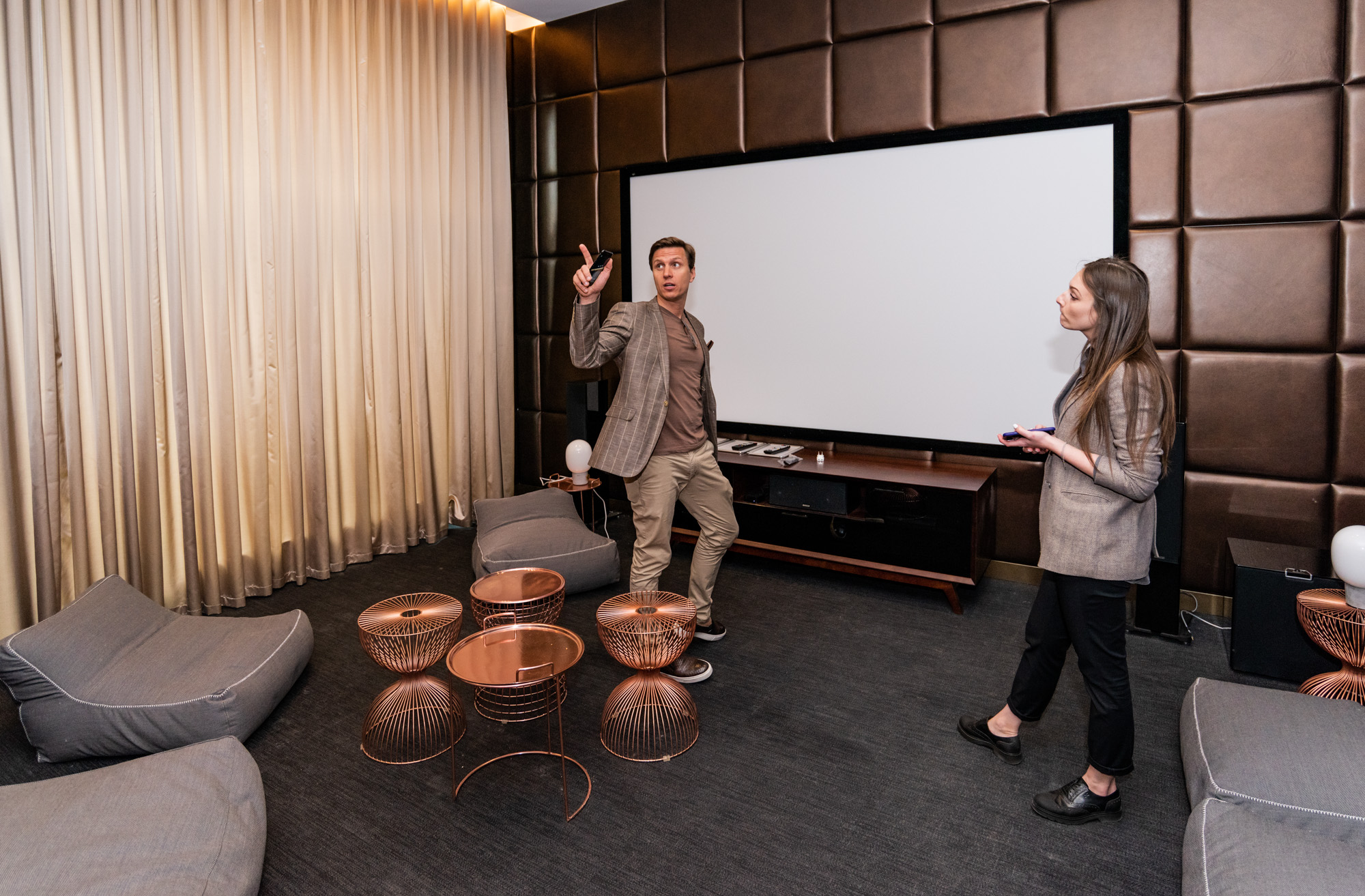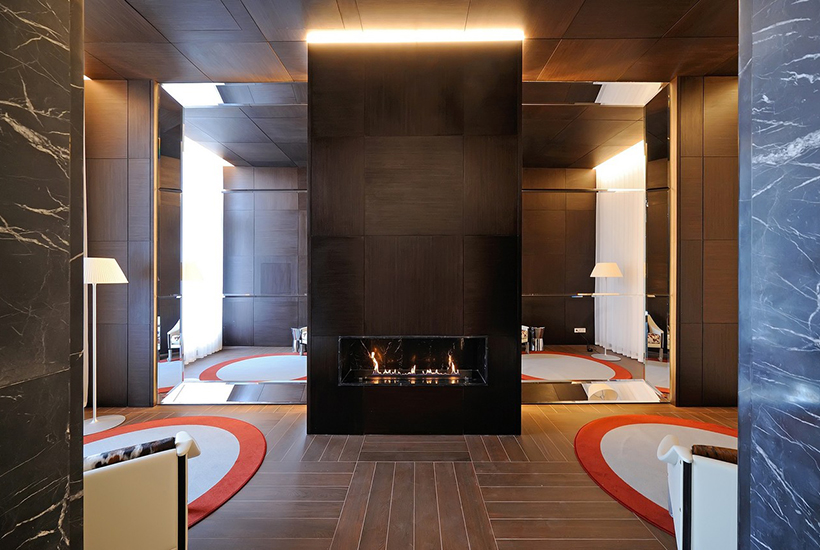 < p>A chic idea with an exploited roof, where an oasis with a swimming pool is located. It's incredible and takes the project to some other height! I just love hotels, and it all reminds me of a hotel format. The ability to climb to the roof and meet the sunset there will atone for any lack of territory. After all, we now live in a crazy rhythm and do not walk around the house. Of course, a small bar with drinks should be placed on the rooftop next to the pool so that residents can admire the sunset with a glass of good wine.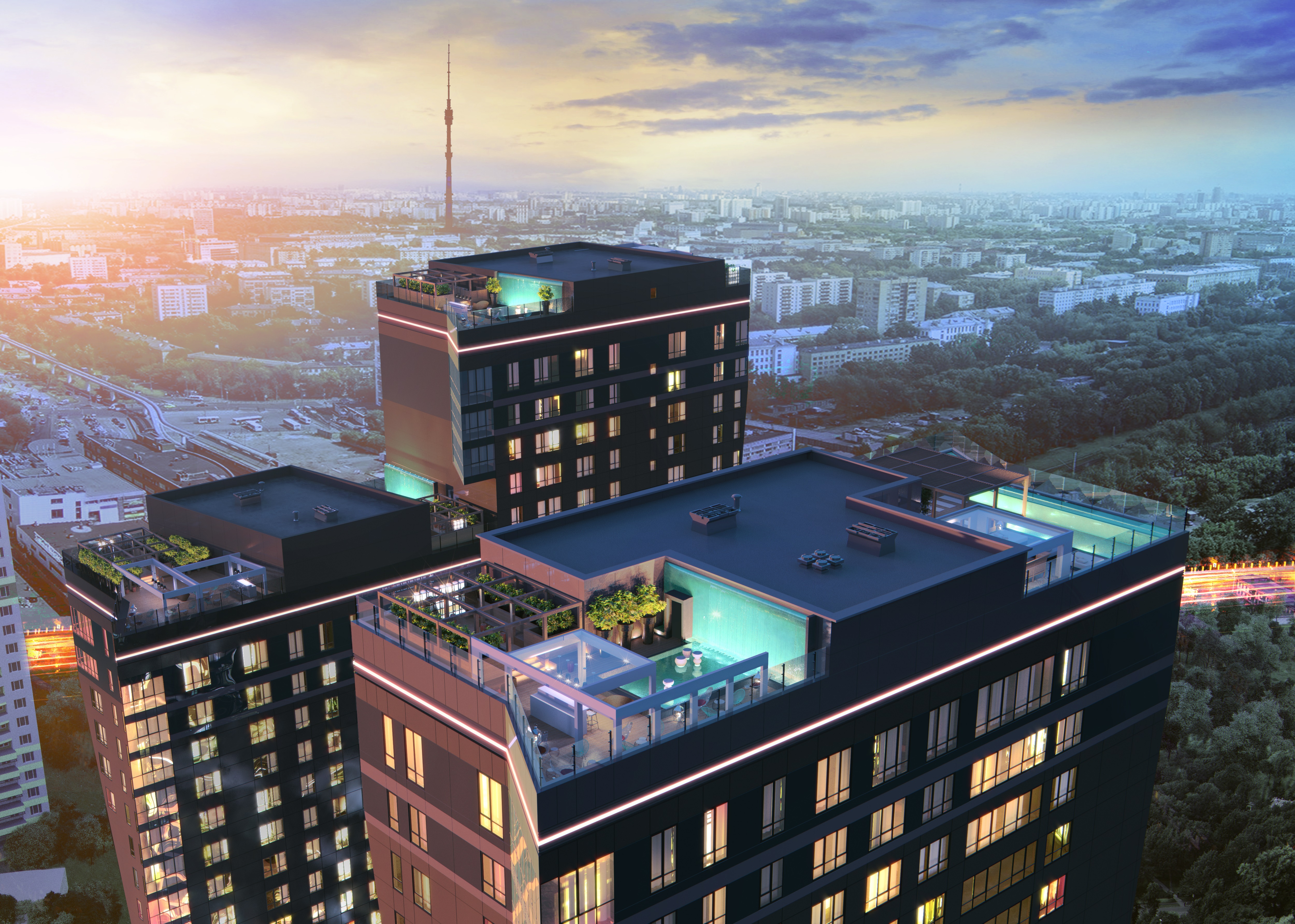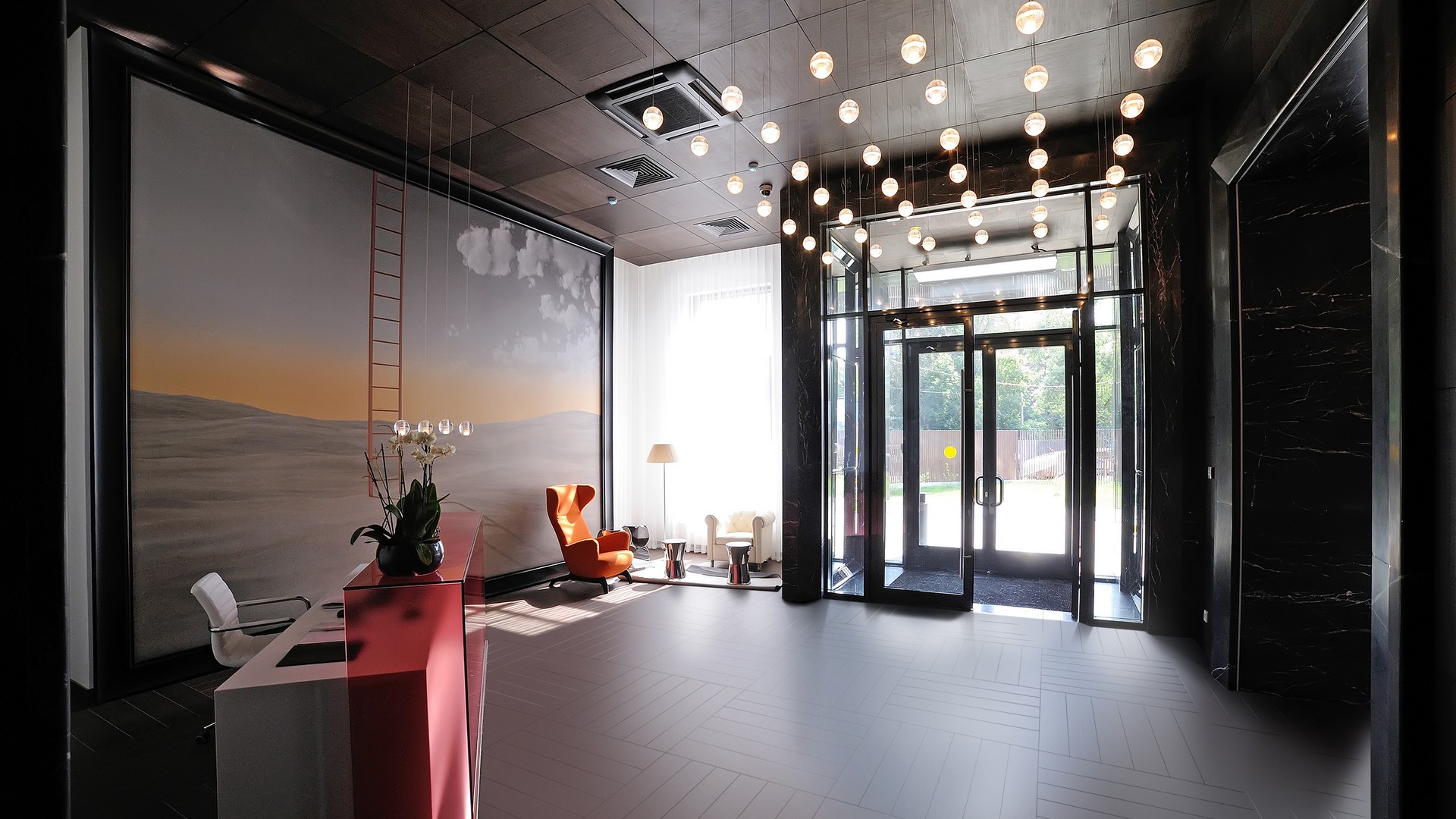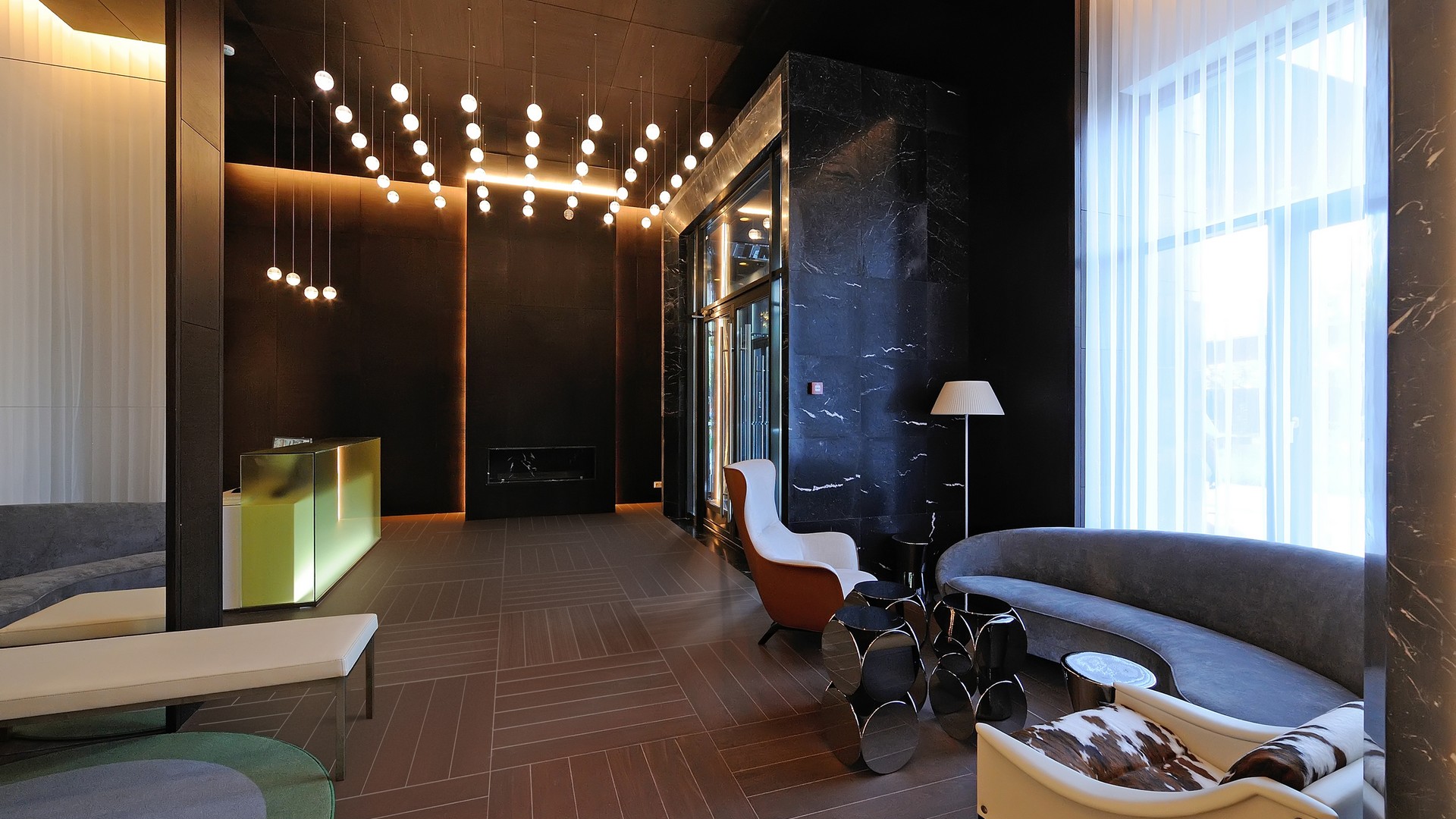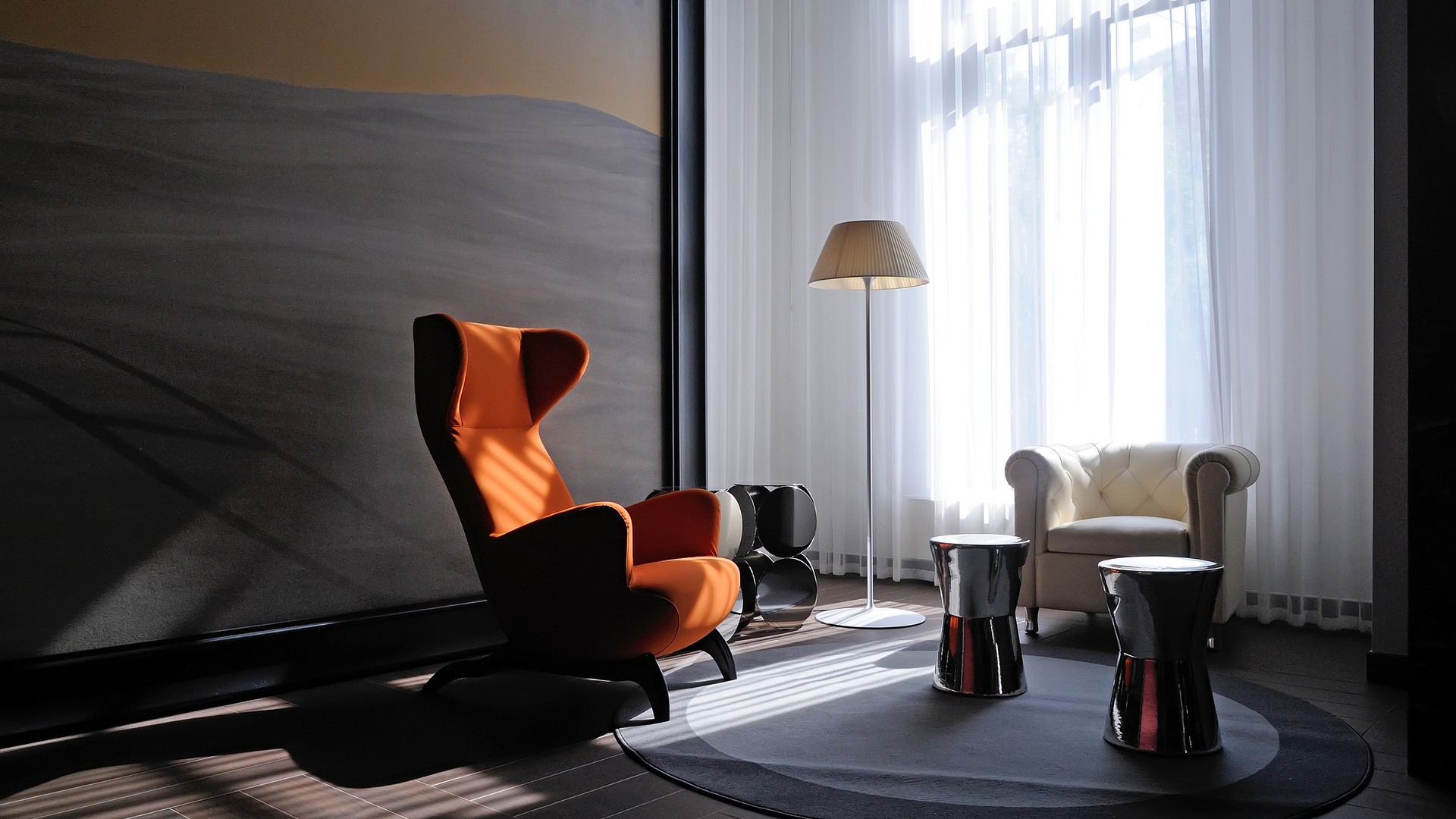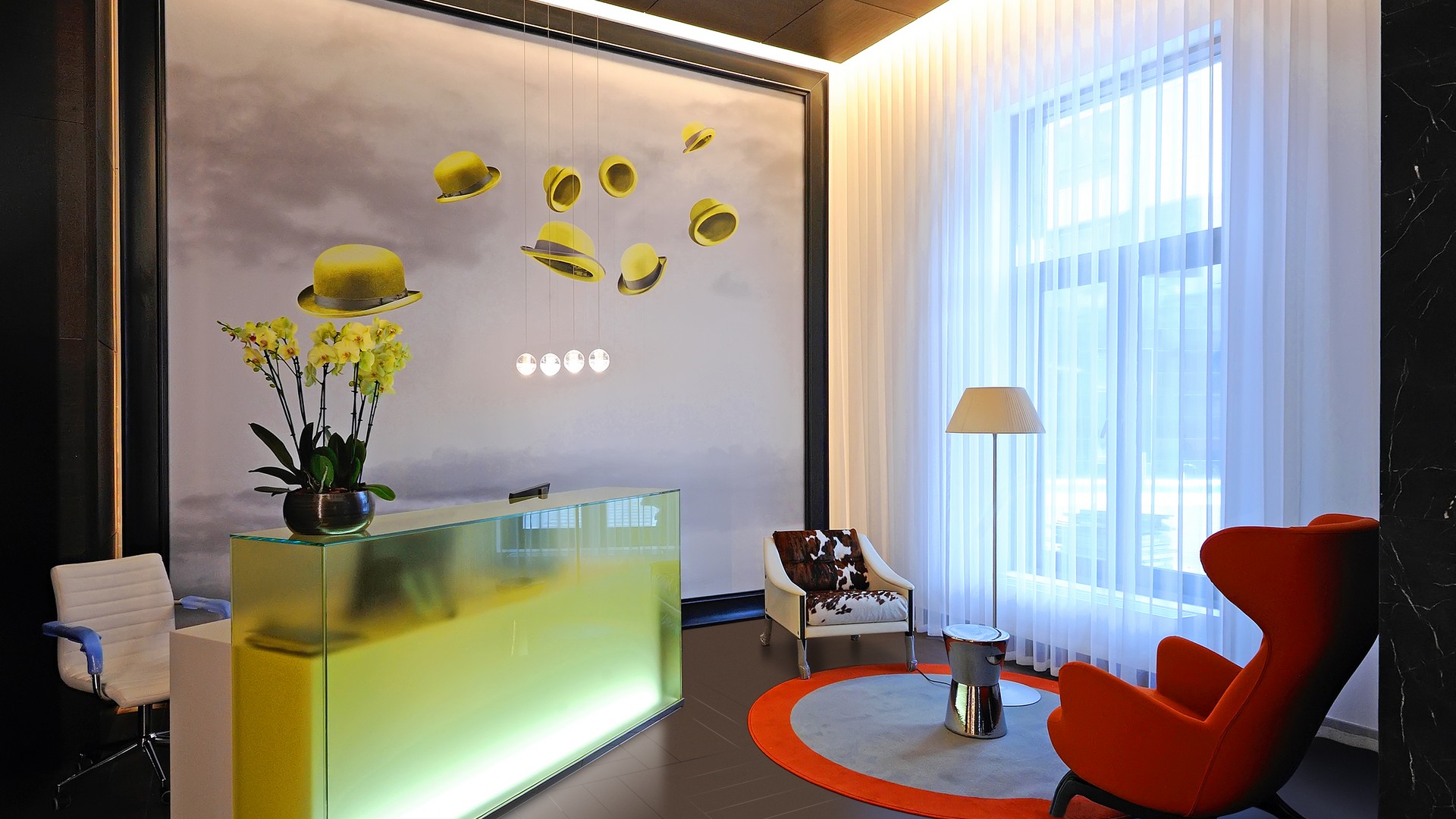 About Pricing
– The most affordable apartment in this house, with an area of ​​125 sq. meters on the second floor, costs 23 million rubles. View apartments of the same area on the upper floors – from 33 million rubles. In my opinion, quite an adequate market price. 10 years ago they would have cost more, but now is the wrong market.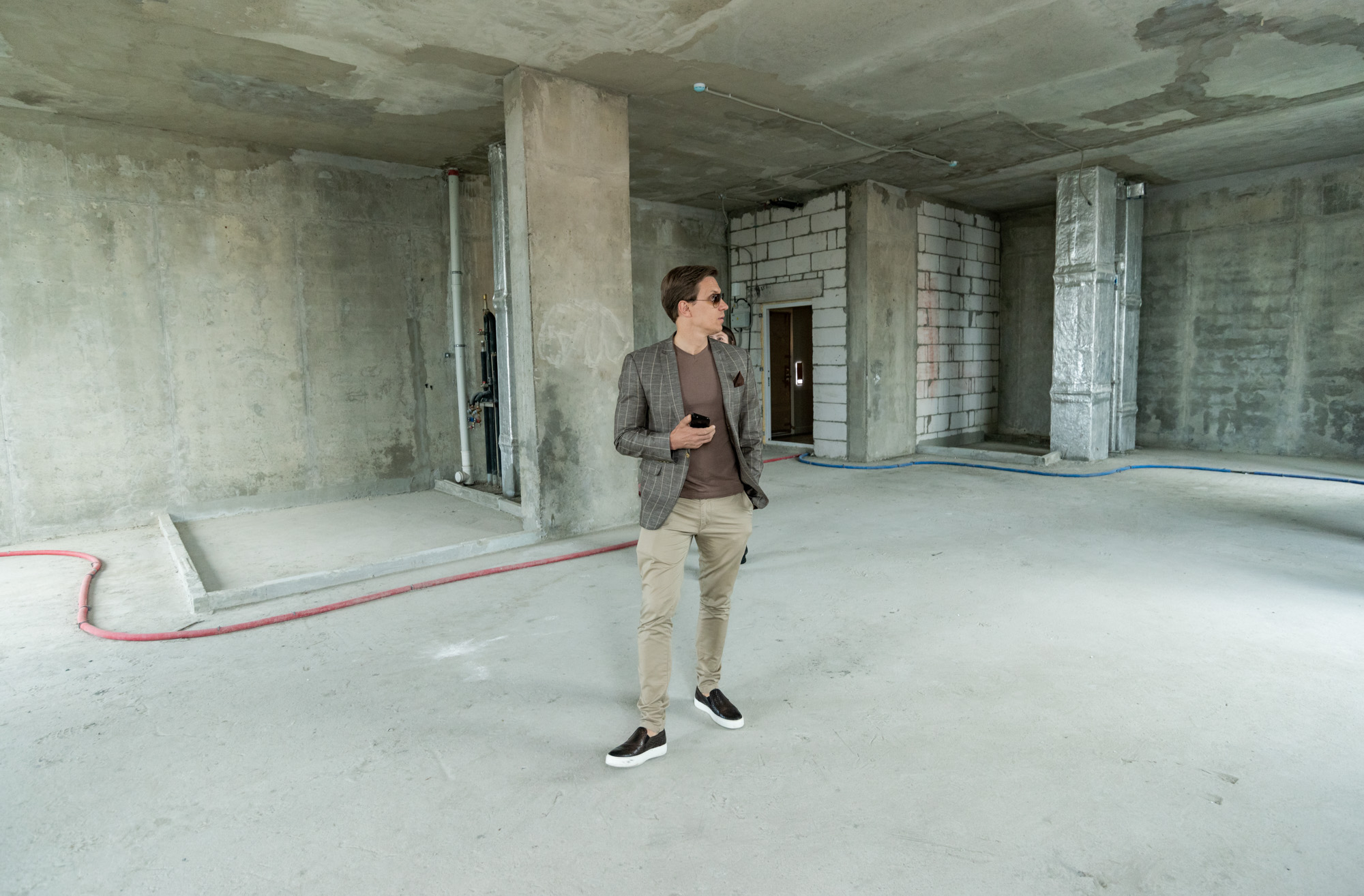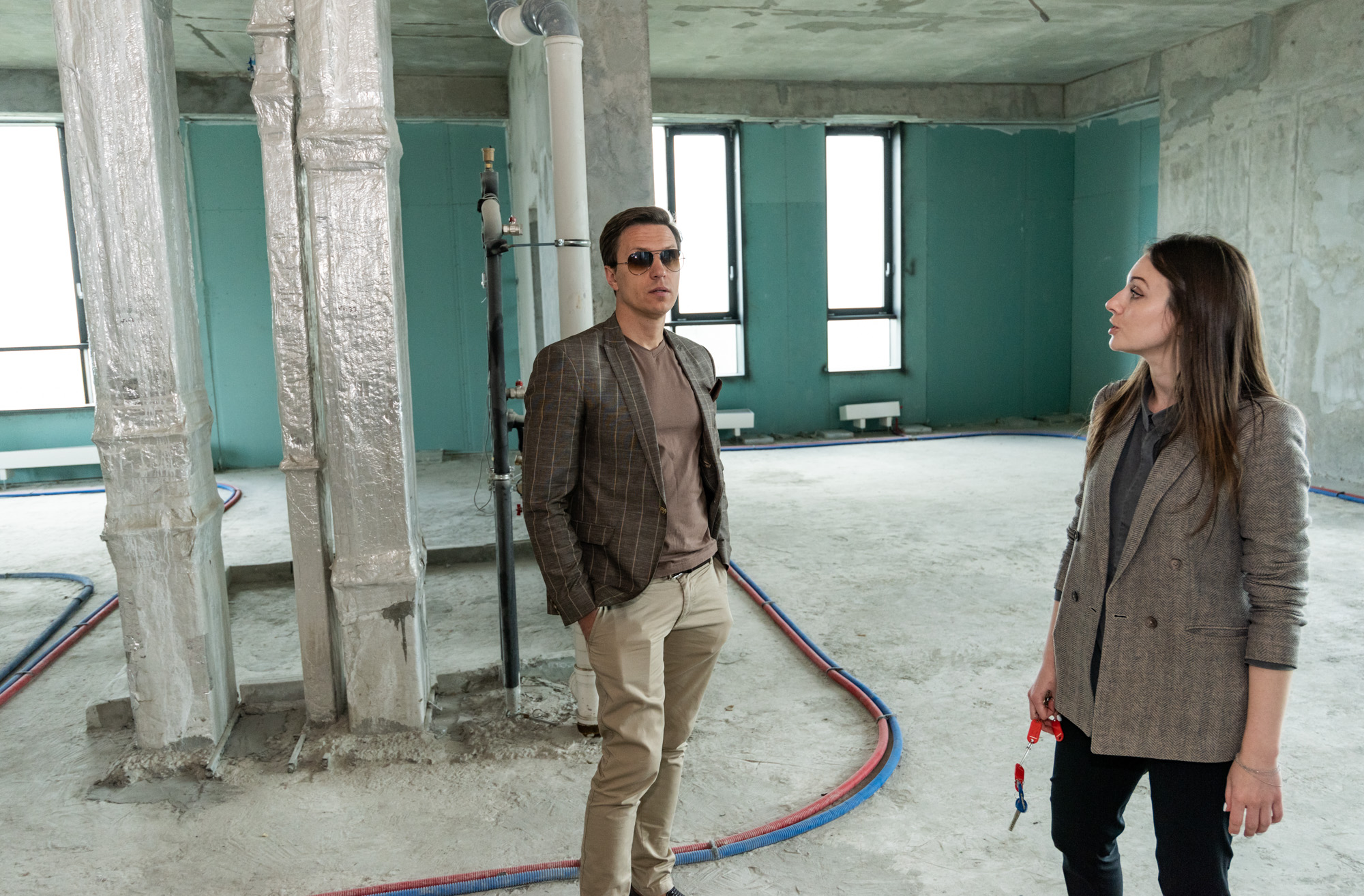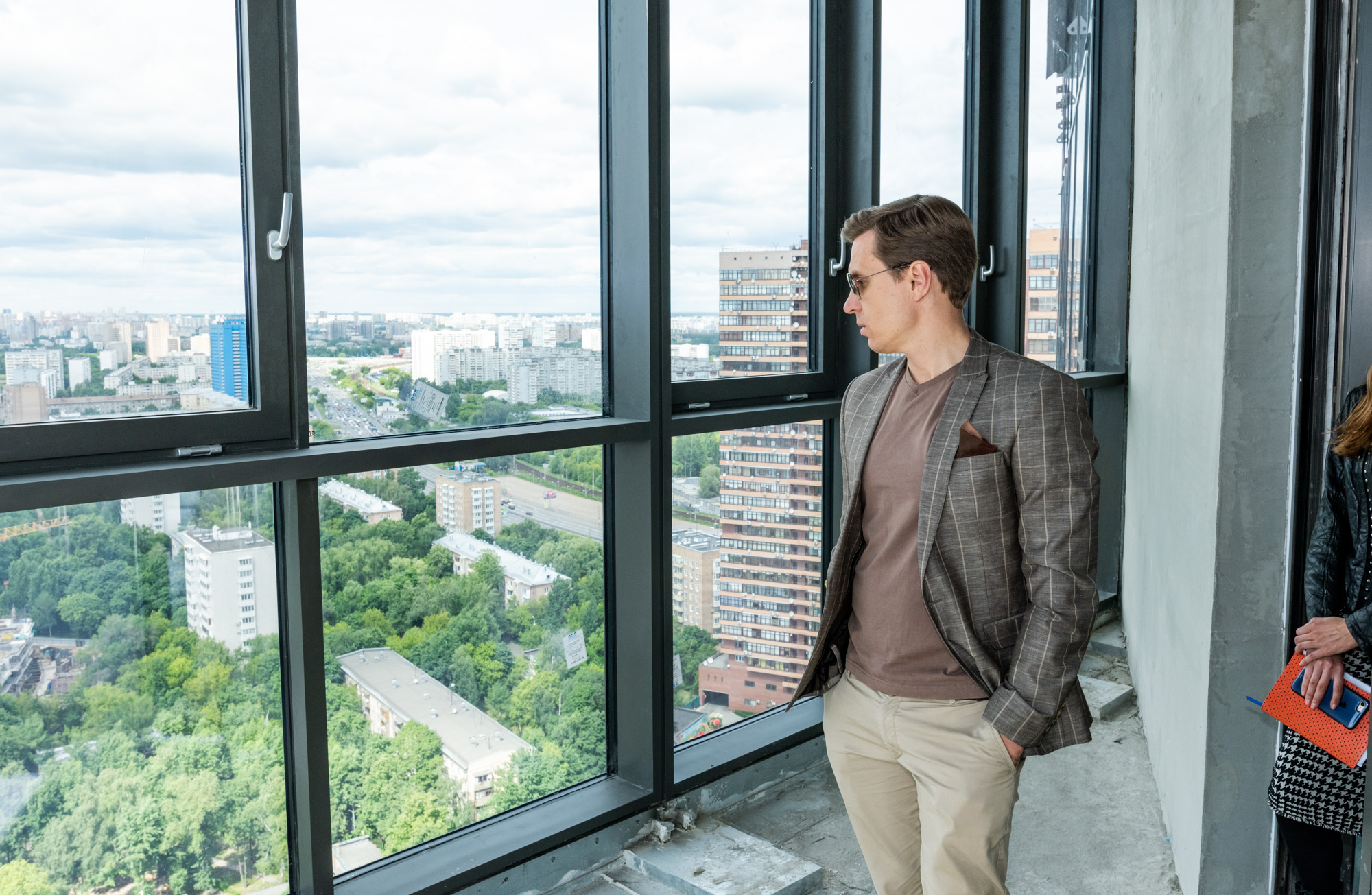 Summary
– The trip to "Breathing" upset me a little, because in my house not only half, but even a third of what I saw here is not realized. To some extent, I regret that I bought my apartment at that time and have already invested in renovations. And it's not about the money. It's just that now, developers, in order to stand out from the general background, had to learn how to make interesting projects. They began to ask themselves: how to attract people to their product? This project has a design by Philippe Starck, high-quality materials, interesting infrastructure, in other complexes there are still some interesting options. The market is finally ripe to compete for a buyer. And only such houses will be sold!