The use of a metal frame has become more frequent, electric vehicle charging stations, service facilities, elevators to residential floors and control systems
Over 5 years, the demand for parking spaces in new buildings in Moscow has increased by 68.8%. In projects of the mass segment, it rose by 36.1%, in business-class complexes – by 130% at once, in premium ones – by 48.6%. Only in elite houses, it decreased by 25.7%, which is associated with a shortage of "elite" supply this year. The average cost of parking spaces almost doubled over the same period. According to Rosreestr, for 11 months of 2022, parking lots were bought at an average of 2.3 million rubles, which is 17.2% more than in January-November 2021.
The parking industry itself is also actively developing. They are becoming more technologically advanced, more ergonomic and more convenient. The Elitnoye.ru portal, based on data from the Metrium company, spoke about five trends that have recently spread in the parking lots of metropolitan projects. Developers have implemented a number of interesting solutions in the organization of space: building from a metal frame, equipping it with chargers for electric vehicles, related services, a direct elevator to residential floors and control systems.
Building from a metal frame
In the West, since the middle of the 20th century, buildings based on a metal frame, including surface parking lots, have been actively erected. They are cheaper than underground ones and have 10% more capacity. Also, they are erected not at the initial, but at the final stage of the construction of the complex, when buyers really need parking spaces. This allows the developer to spend the money later and noticeably improve the overall economics of the project. And they build such buildings faster. The main elements are produced in the factory, and only bolt assembly is carried out on site.
So far, this technology has had limited distribution in Russia. Among the reasons are the shortage of competent personnel, the lack of a large base of standard projects and market inertia. But every year there are more and more developers who decide to build parking lots from a metal frame. For example, the group of companies "Ferro-Stroy" built 14 parking lots for 150 thousand square meters using this technology. meters and designed another 60 objects for 800 thousand square meters. meters. In particular, she built, by order of the PIK group of companies, a surface parking lot (pictured above) in the Lublinsky Park residential complex. This is a five-story building with an area of ​​13.1 thousand square meters. meters erected in a year. The parking lot is designed for 491 parking spaces. The cost of construction amounted to 290 million rubles.
Installation of chargers for electric vehicles
The popularity of environmentally friendly technologies and movement on "green" transport continues to grow. Therefore, parking lots are increasingly equipped with chargers for electric cars. Previously, only sockets were installed. However, since March 2022, the Ministry of Emergency Situations has allowed charging stations to be placed in underground parking lots, through which it is much faster and more economical to charge a car. And some developers are already installing them. The Rodina Group is installing an electric car charging station at the entrance to the Russian Design District complex and a station connection machine at the parking lot.
Standard chargers are available in the parking lots of Prime Park projects by Optima Development and Dream Towers by Regions Development. In the complexes of the MR Group company, sockets for electric vehicles are provided in most projects. Public charging was also installed in the parking lot of the Seliger City quarter. A wall-mounted charging station was placed in the parking lot of the Savelovsky City complex as part of the Energy of Moscow project (pictured above). It is available not only to the owners of parking spaces, but also to all residents of the city.
Placement of services
More and more developers provide the opportunity to service the car without leaving the parking lot. Many complexes already operate tire washing systems at the entrance. Also more often began to equip car washes for several boxes. There are similar ones in the Ilove projects from Kortros and Filicity (pictured below) from MR Group. Three other complexes of this developer – Mod, Hide and Seliger City – have tire inflation stations. The parking lot of the Prime Park quarter has both a car wash and a tire service. A detailing center is also open here, and you can use the services of valet parking.
Direct elevator to residential floors
A few years ago, the only access from the underground parking elevator was to the lobby. I had to transfer to get to the right floor. Today, almost all developers design buildings in such a way that you can get to your apartment right on the elevator from the parking space. In addition, some technical errors have been fixed. Sometimes, due to high humidity, the elevator pits were flooded, which led to breakdown and stop of the mechanisms. Now they carry out thorough waterproofing, excluding the possibility of such situations.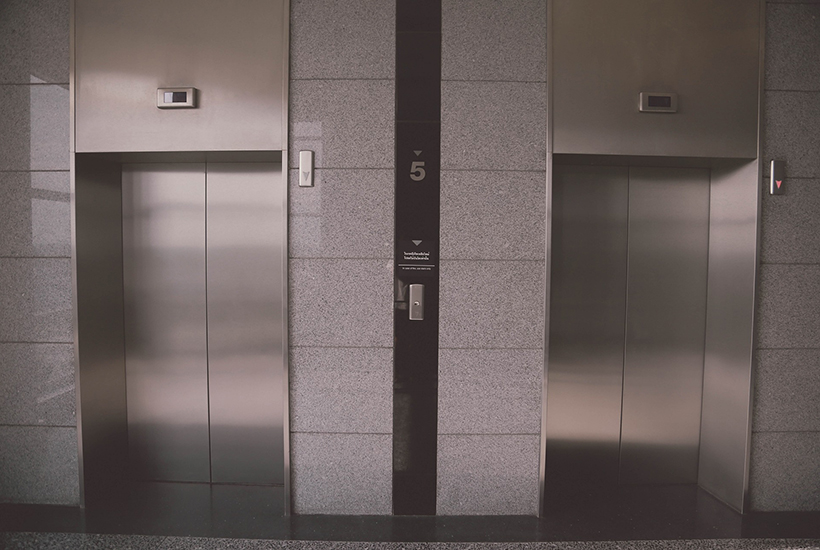 Control systems
Today, security and privacy. All car parks must be equipped with fire extinguishing systems. Other options are also becoming more common, mainly concerning access. Only residents with a Private Parking subscription can access the Prime Park parking lot. In all projects of the developer MR Group, biometrics are used for travel. In addition, a guest can be let through after a call from a resident. License plate readers are often installed at the gates of parking lots. In particular, they are in the projects Hide, Paveletskaya City, City Bay, Symphony 34 and Seliger City by MR Group, Dream Towers, River Park by MSSS and Headliner by Kortros. Headliner also uses CCTV, signaling and evacuation control systems.