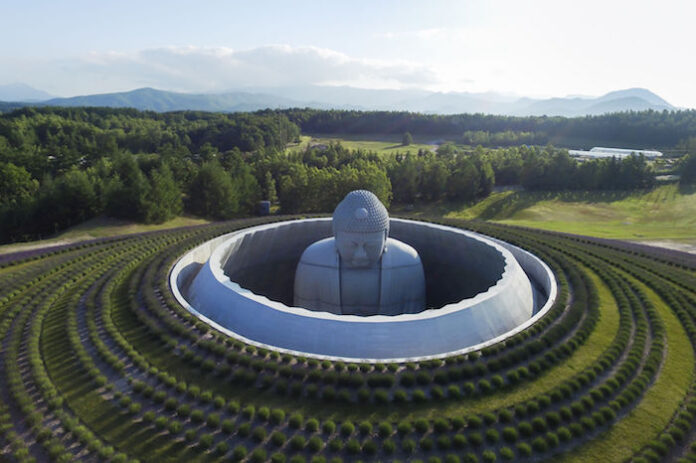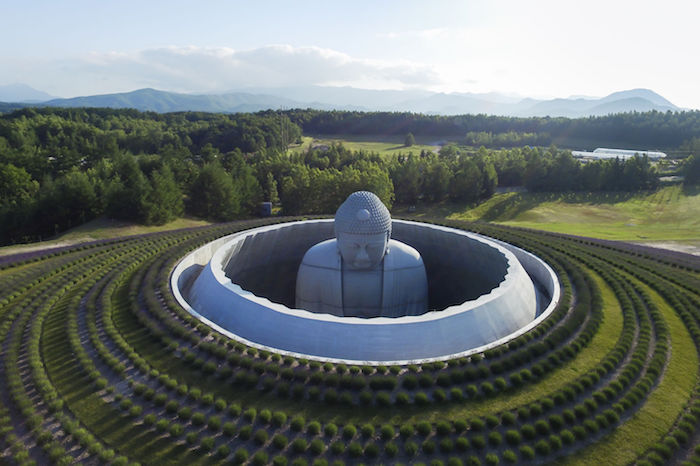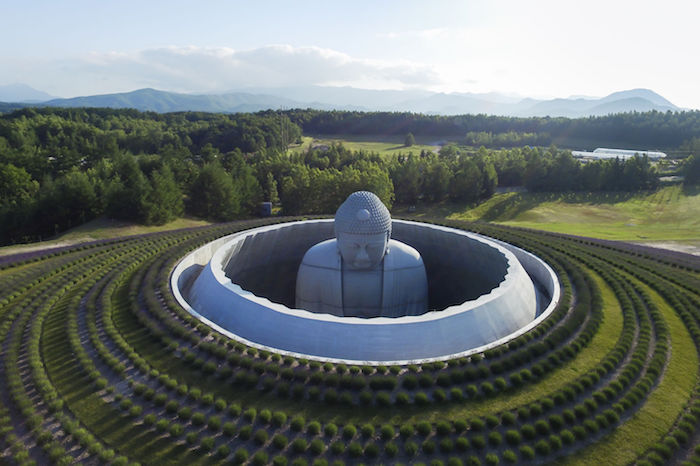 Tadao Ando: the prayer hall around a 13-metre statue of the Buddha.
Image: namiki hiroo.
Japanese architect Tadao Ando has built an unusual prayer hall around a giant 13-meter Buddha statue located in a cemetery near Sapporo (Japan). A new architectural structure that surrounds the Buddha, leaves visible only the upper part of this iconic statue. To see the rest of the Buddha have to pass through a 40-meter tunnel, which will lead to retengoolasmu space. Hence you can see the entire statue as a whole. However, the path to Buddha does not begin with the tunnel and the amazing mirror pond…
Interesting is the fact that initially this unique statue stood as a solitary figure. And now, after more than 15 years, the residents decided to create a more harmonious atmosphere.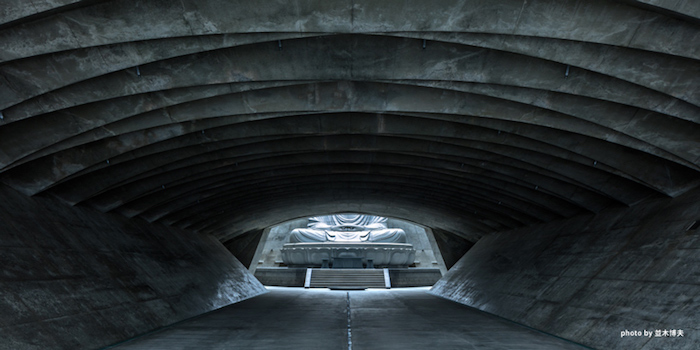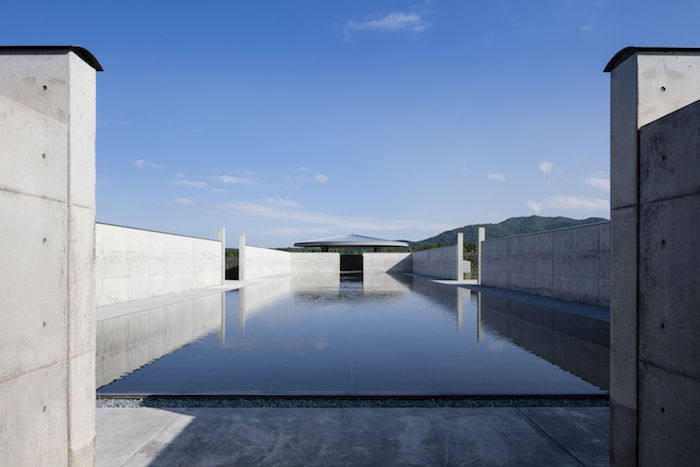 "The goal of the project was to create a vivid spatial sequence that begins with a long hike through the tunnel. It enhances the expectation of the statue, which is invisible from the outside. When the hall reached, the visitors see a large statue of Buddha whose head was surrounded by a halo of the sky," says Tadao Ando.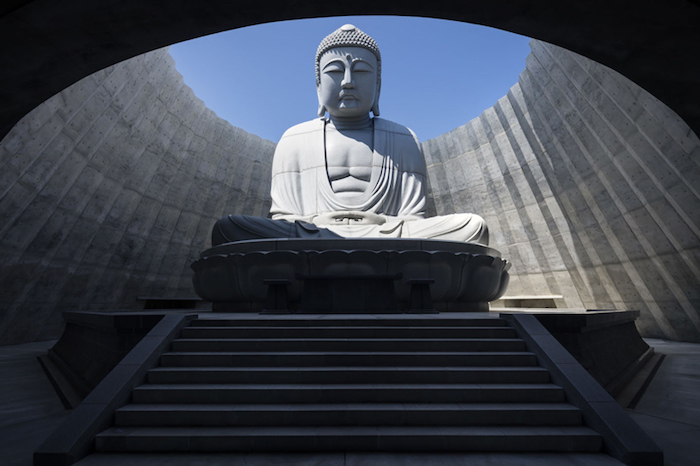 In addition, you should pay special attention to the appearance of this architectural structures will vary depending on the weather and time of year. Of course, it is best to reflect it is a natural component, because the statue is surrounded by lavender fields, for which it took more than 150 thousand bushes.
Learn more about the project on the official website.