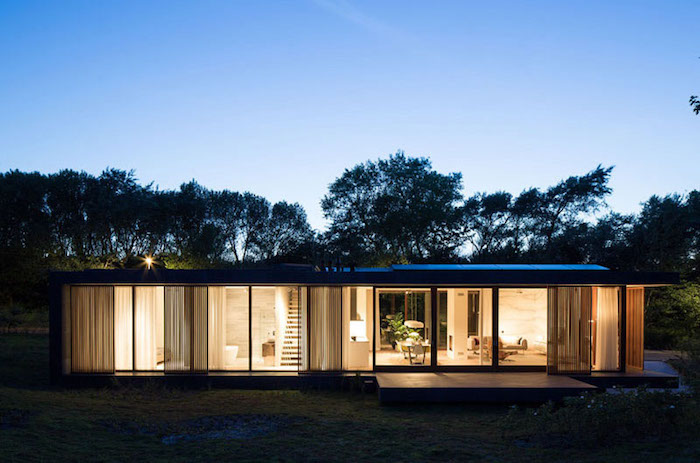 H Villa: one storey Villa with a horizontal facade.
Image: bergklein.
Architectural Studio BERG + KLEIN has designed a new apartment in Hoek van Holland (Rotterdam, Netherlands), which combines materials such as concrete, wood and natural stone.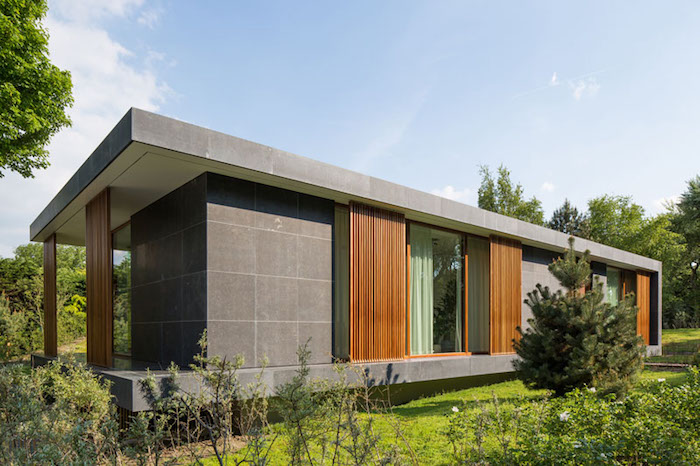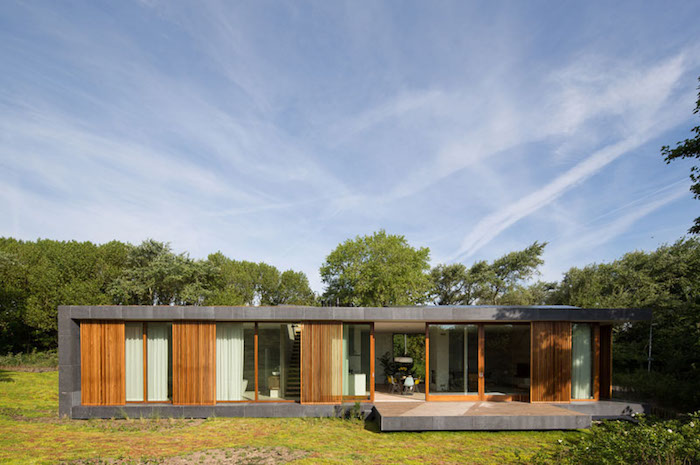 Radically horizontal facade of the house includes a small mobile wooden walls that allows privacy for rooms where this is necessary is an open bathroom and bedroom.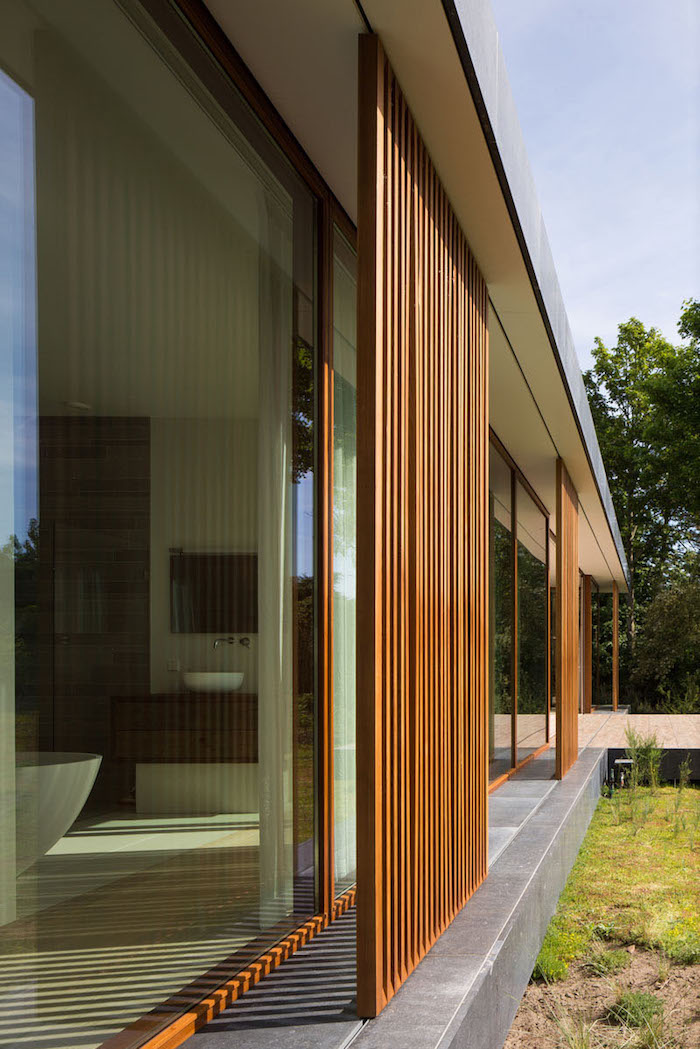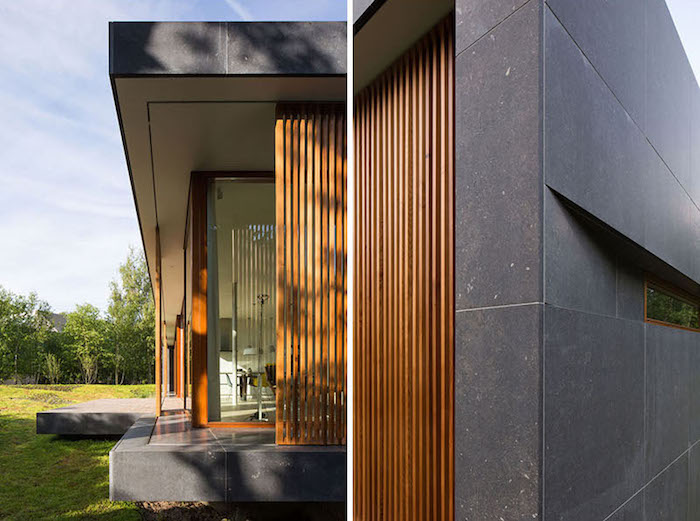 Visually, the house is divided into two main blocks — the first is a kitchen and living room separated by double sided fireplace, and the second includes a bathroom and a bedroom.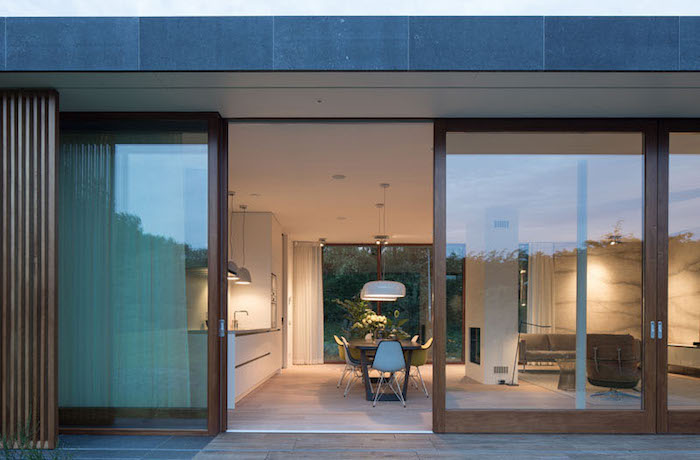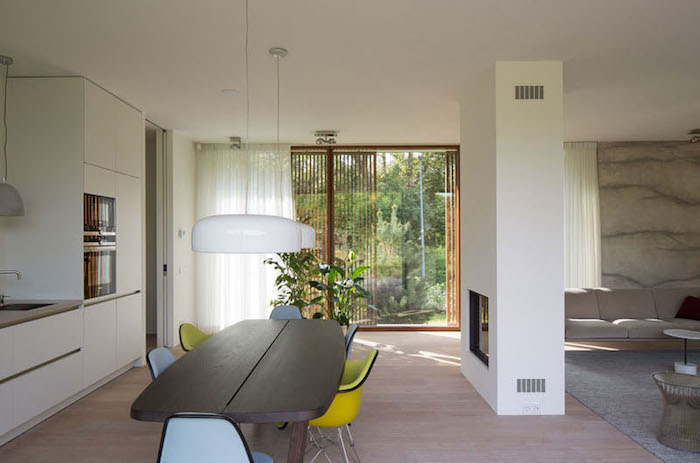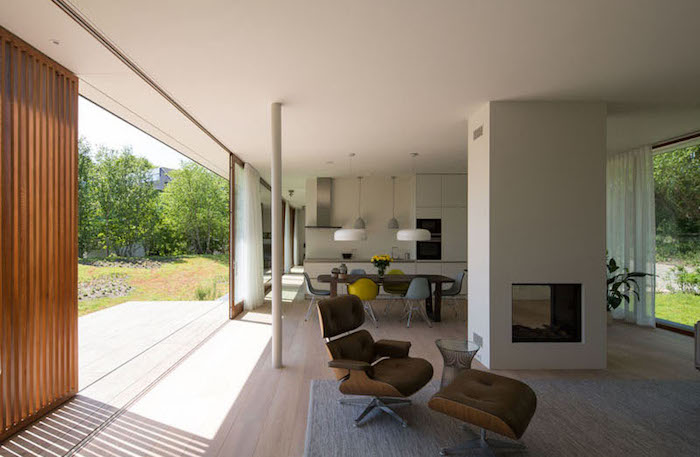 Simple bright color palette gives the interior a modern look and creates a relaxing and warm atmosphere.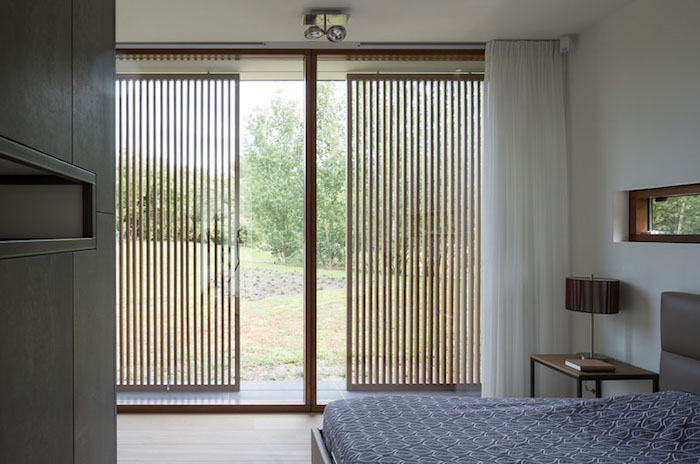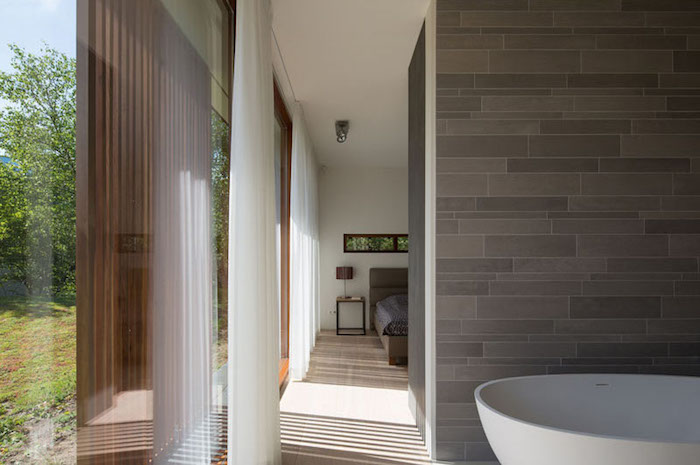 Completely horizontal design of the house, however, includes a single vertical element — the stairs. It is located between two concrete walls, the kitchen and connects the underground level (Parking garage), main floor and rooftop terrace.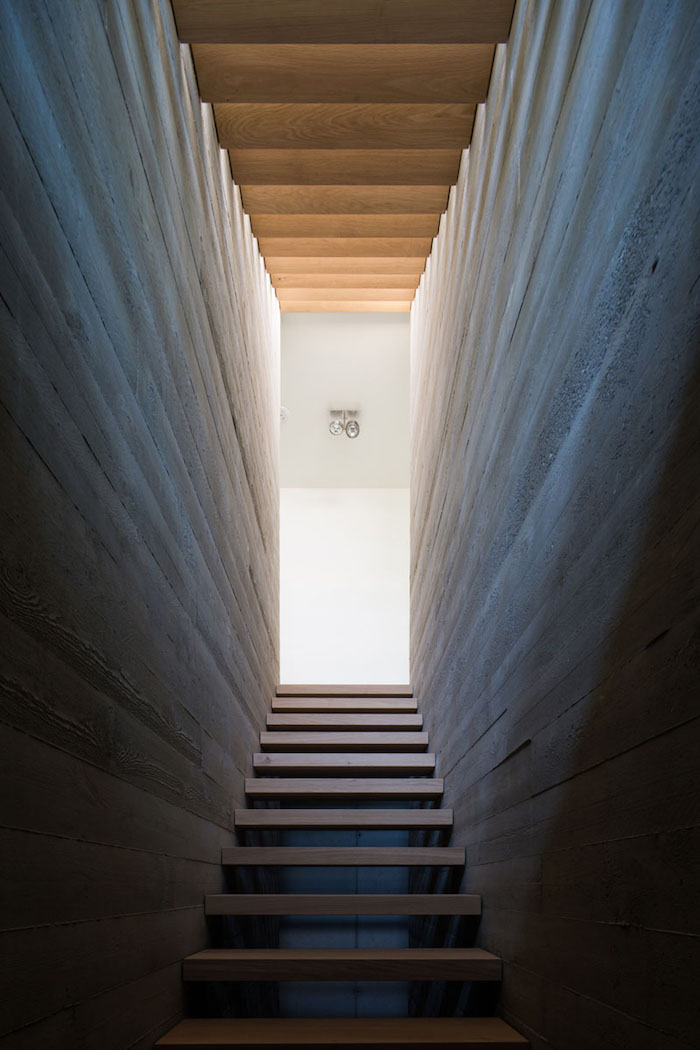 Learn more about the project on the official website of the Studio BERG + KLEIN.