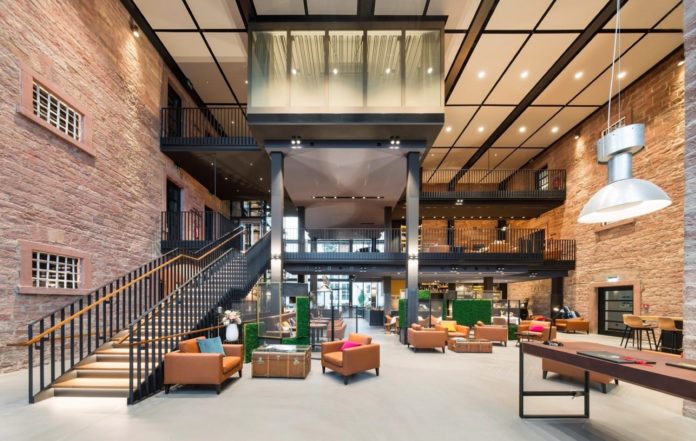 Hotel and restaurant in a former prison in Germany by studio Knoblauch
The luxurious Liberty hotel in a former prison was designed by the architectural studio Knoblauch. This 38-room hotel is located in Offenburg, Germany. The building was built during the reign of the Grand Duke Leopold von Baden in the 19th century.
The architects decided to keep the elements of the former prison in the interior. Old cell doors, for example, have been reused. True, they are too small to actually serve as an entrance to the rooms, but, as a kind of windows into the past, they are located nearby. The openings that used to serve food now hide photographs of the old prison. The tables are made from old beams. Even the lighting on the stairs is a nod to the past: horizontally built-in lamps look like stairs that prisoners might have used to escape.
The hotel consists of two separate buildings and a new glass building. The 38 rooms and suites are located in two wings of the building, and the public area with the restaurant, bar and lobby is housed in a glass cube between them. The cubic structure visually connects the two wings of the hotel and also symbolizes the former prison courtyard. At Brot & amp; Wasser is run by a French chef, inviting guests to elegantly set tables. A long table made of rough oak wood is ideal for socializing.
The conference room is located on the second level. A giant bookcase, several stories tall, enhances the acoustics of the glass structure, recalling time for reflection, time for a good book, time to live life to the fullest in the moment.
Two or three former cells were combined to create one room. Some rooms have been divided so that guests can imagine the size of the original cells and get a sense of the cramped conditions in which the former prisoners lived. The walls are decorated with works by the artist Stefan Strumbel from Offenburg on the themes of bondage and freedom. Comfortable double beds and quality furniture from Arflex, Carl Hansen, Dutchbone, Fritz Hansen, Hay, Mater, Prostoria, Softline & amp; tradition complete the furnishings.
Address Grabenallee 8, 77652 Offenburg, Germany Hotel website -liberty.de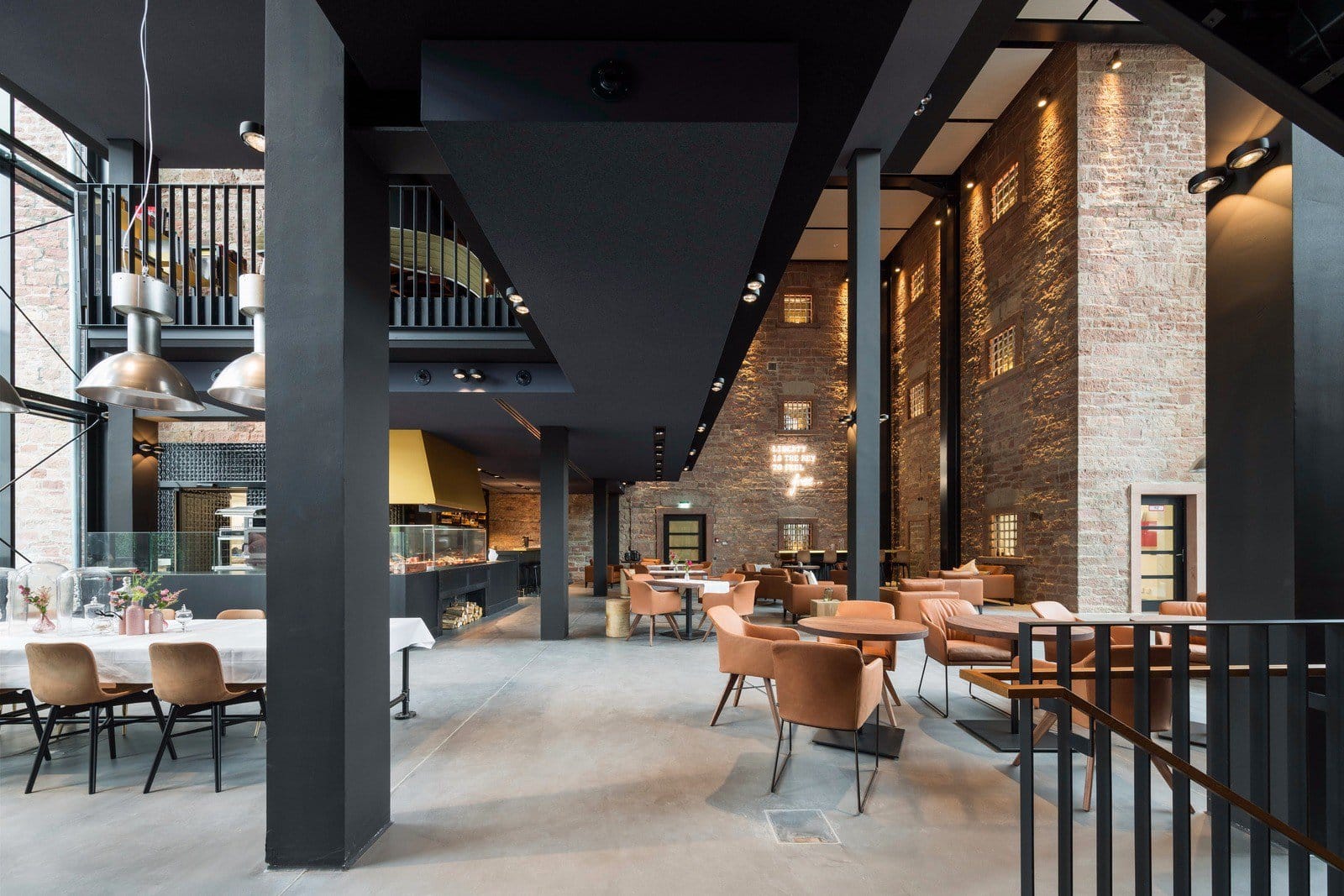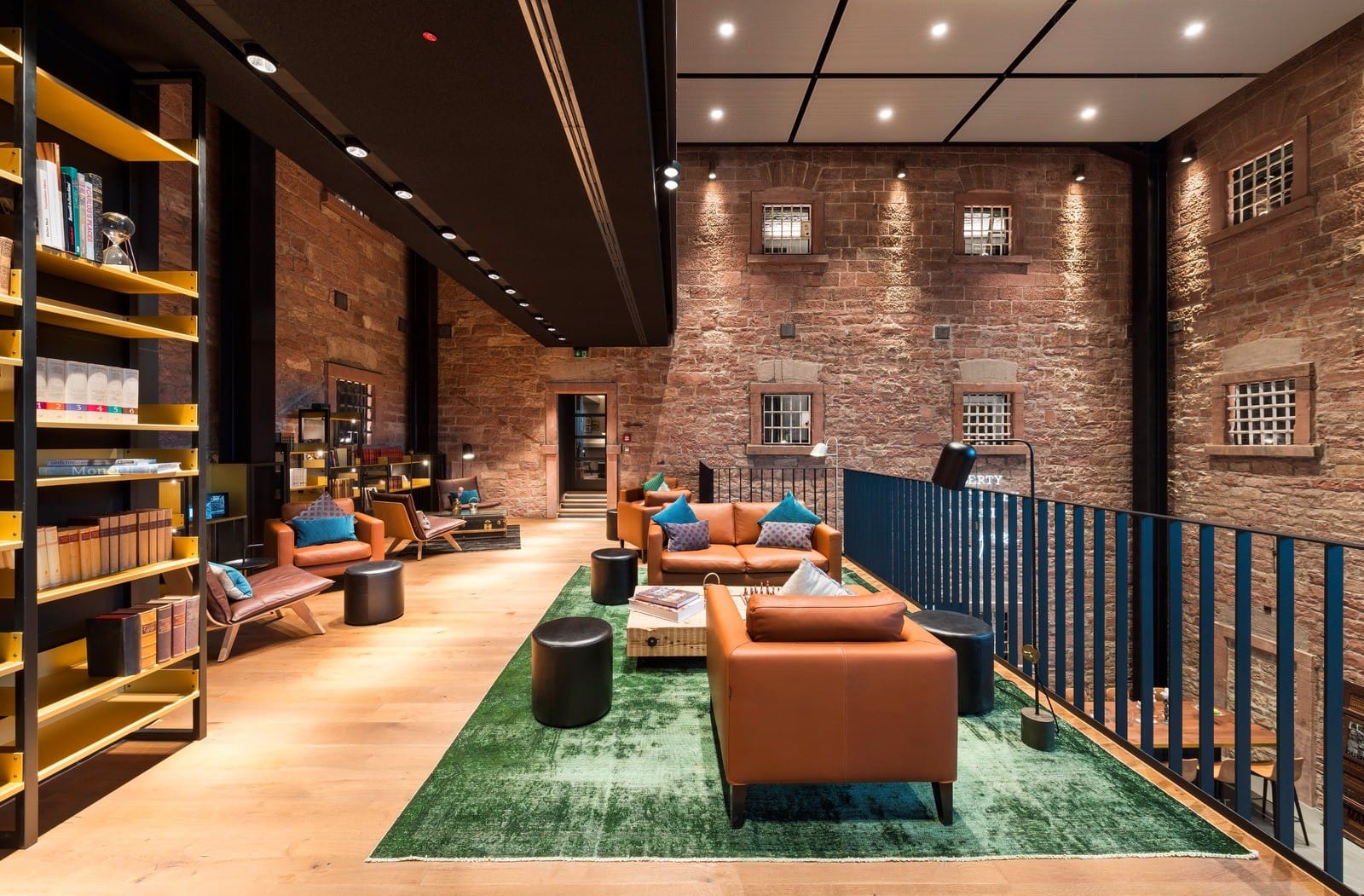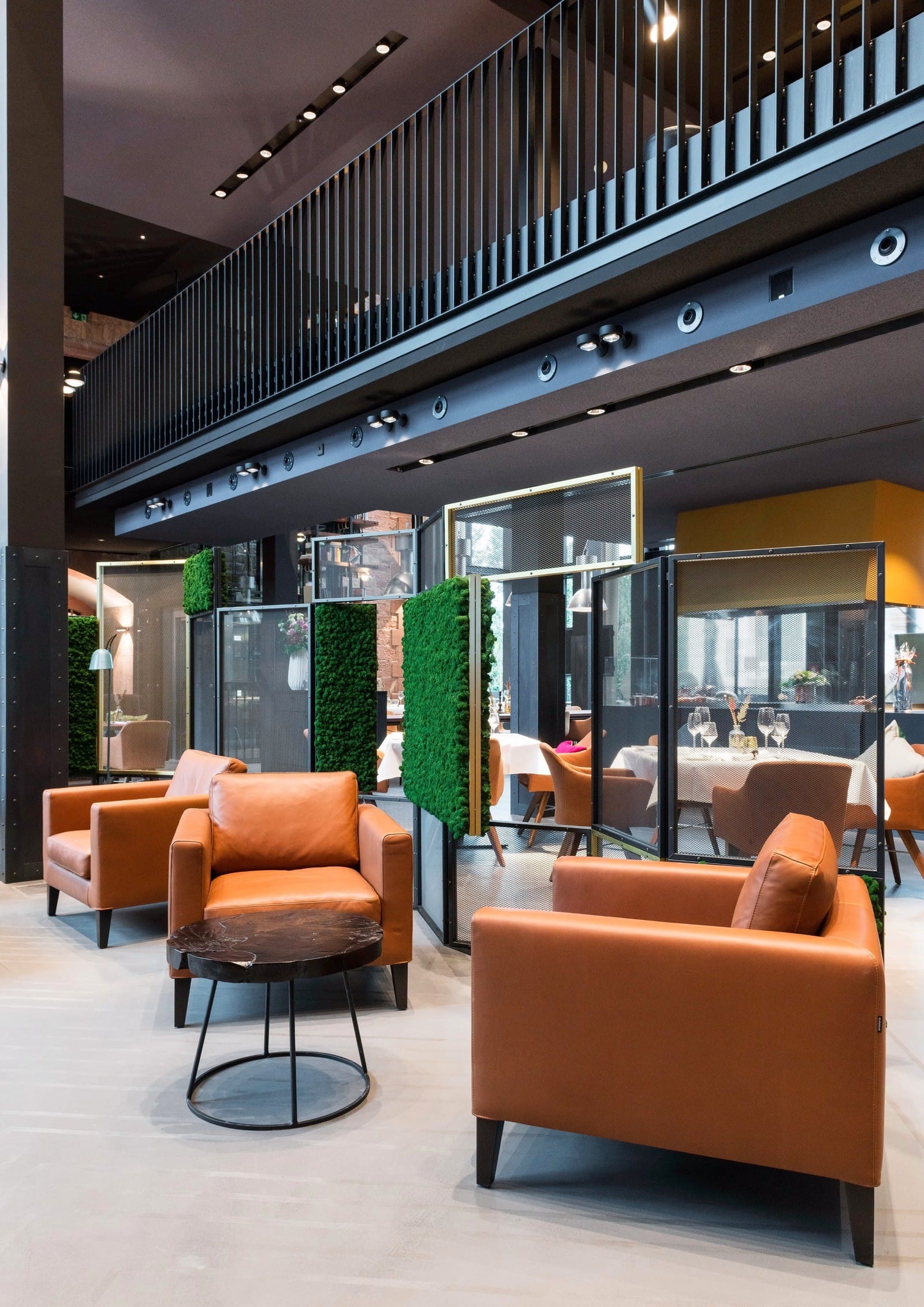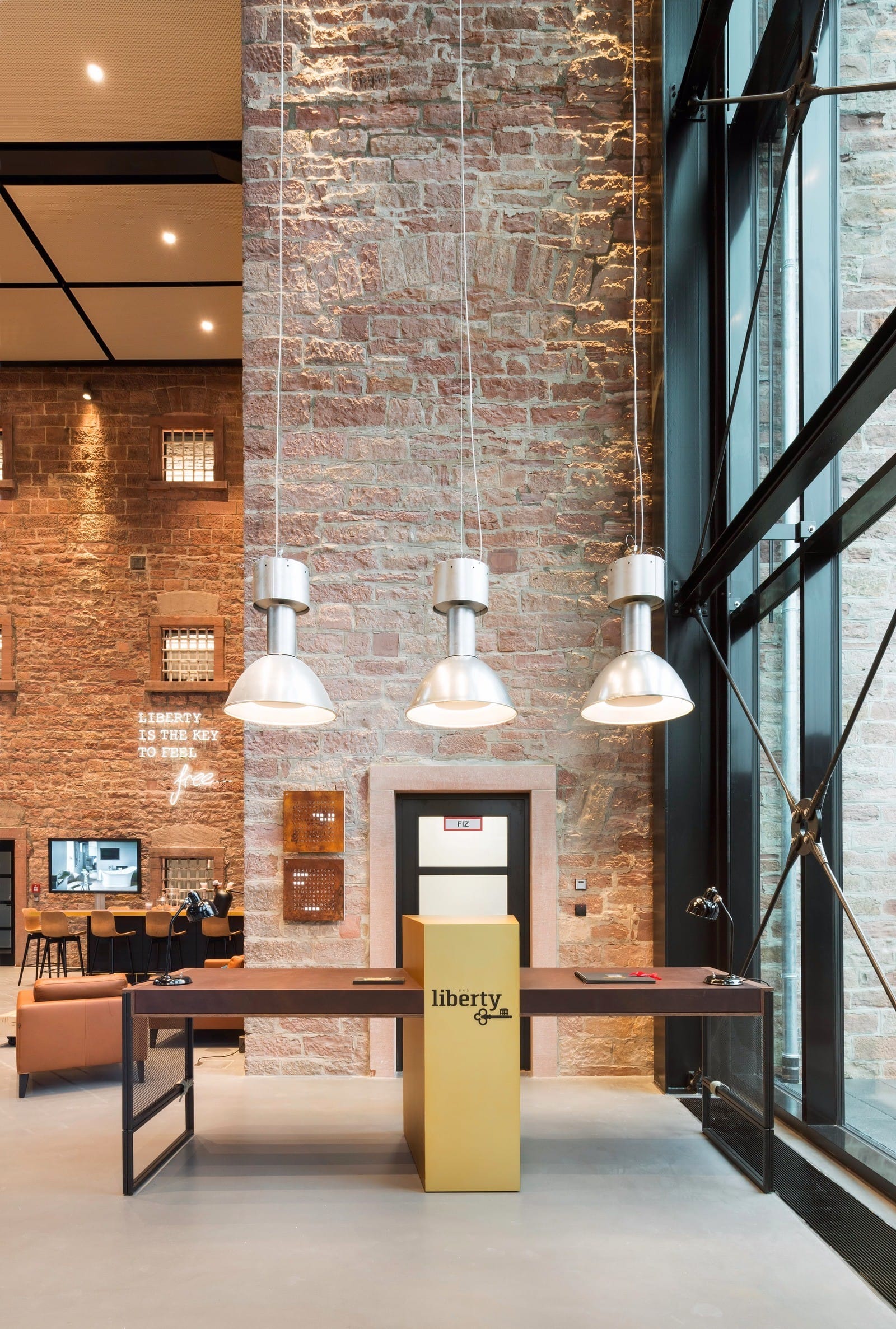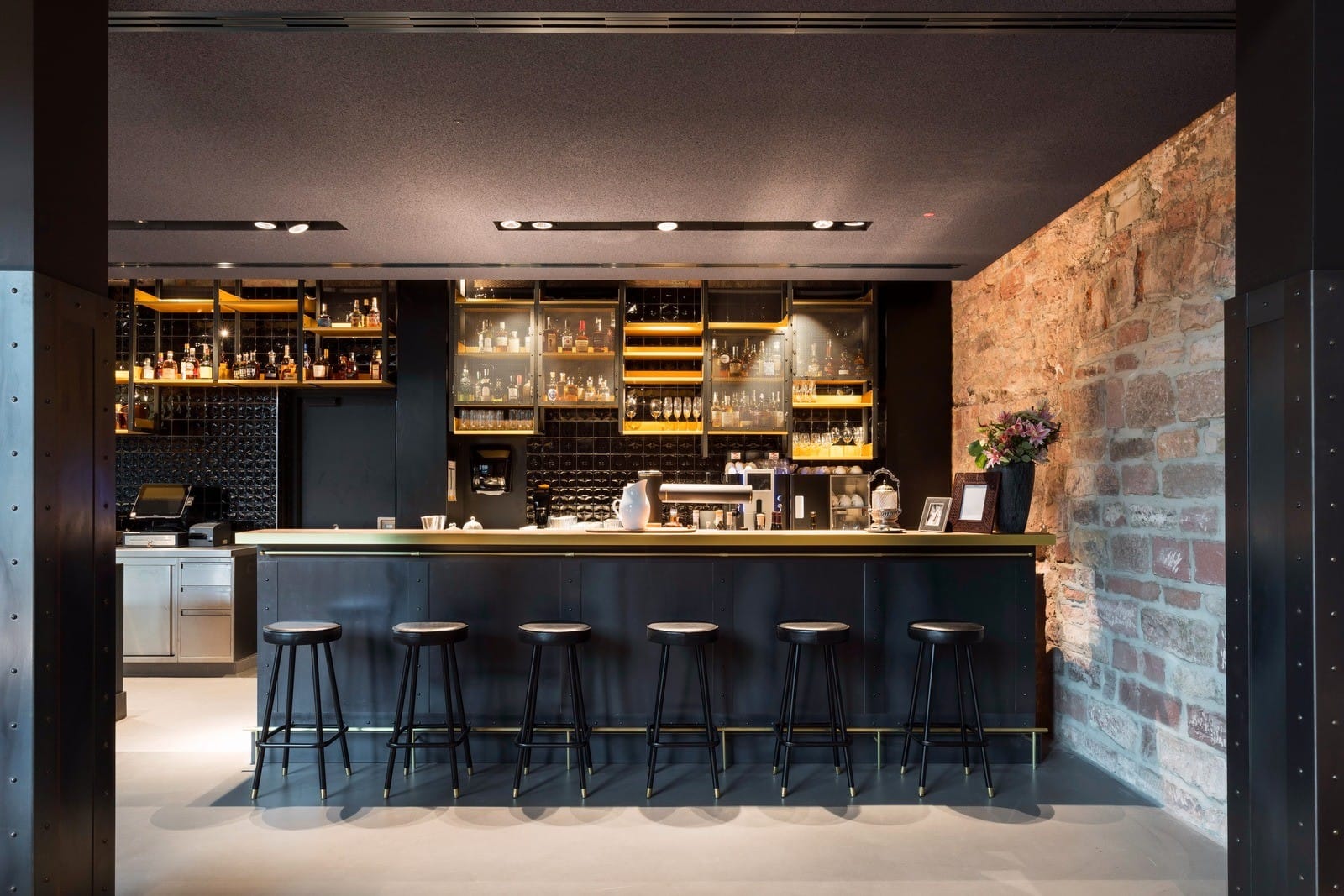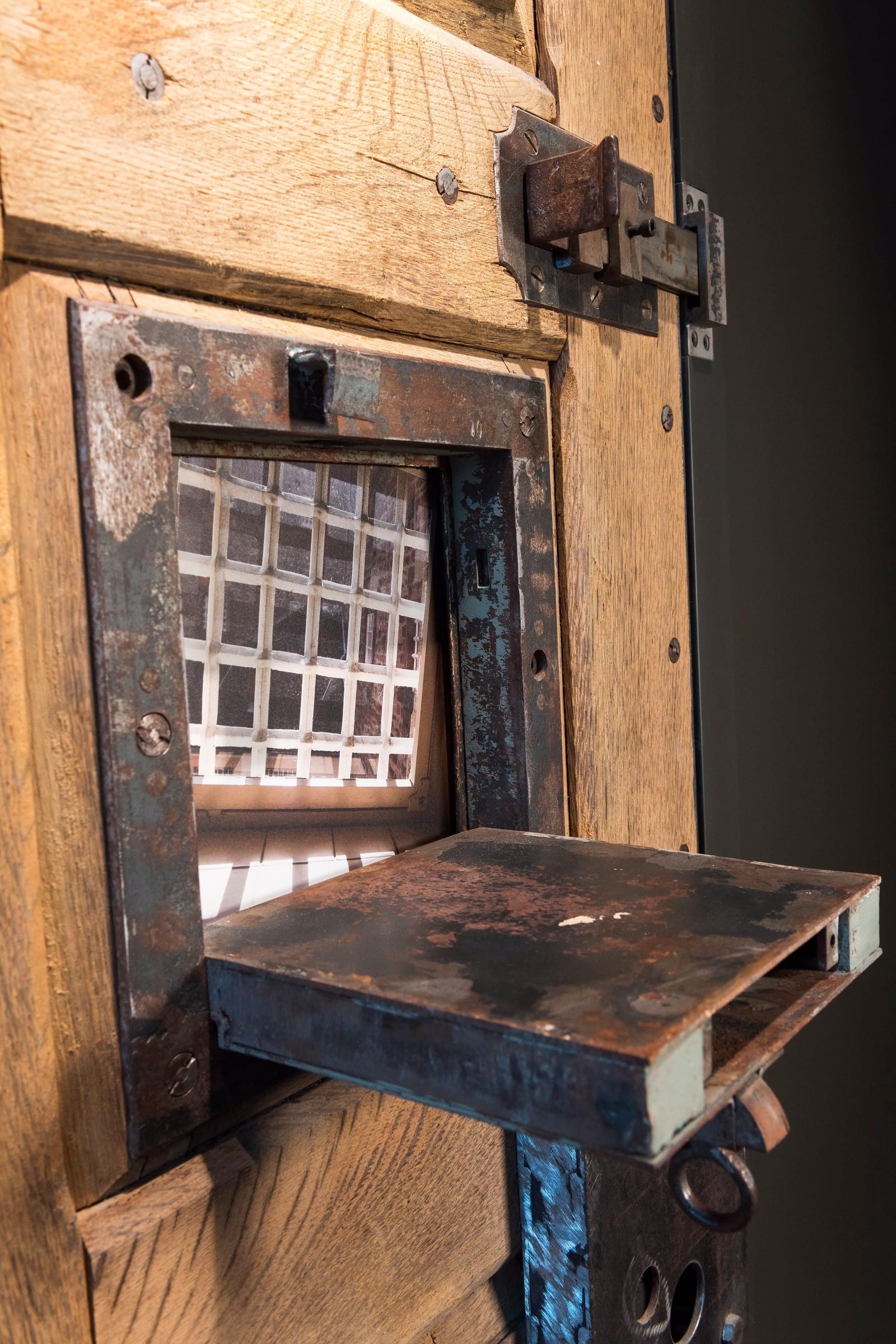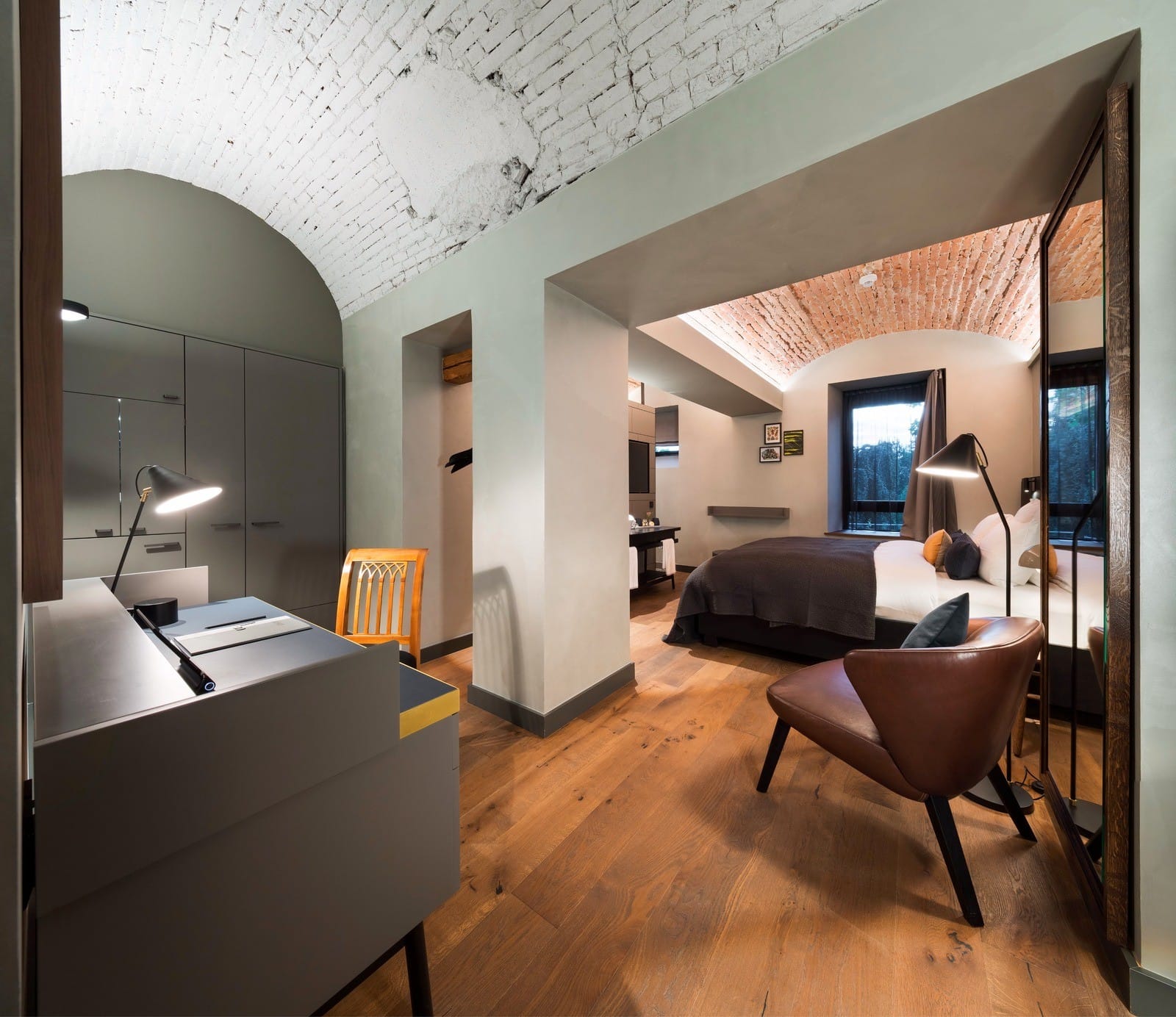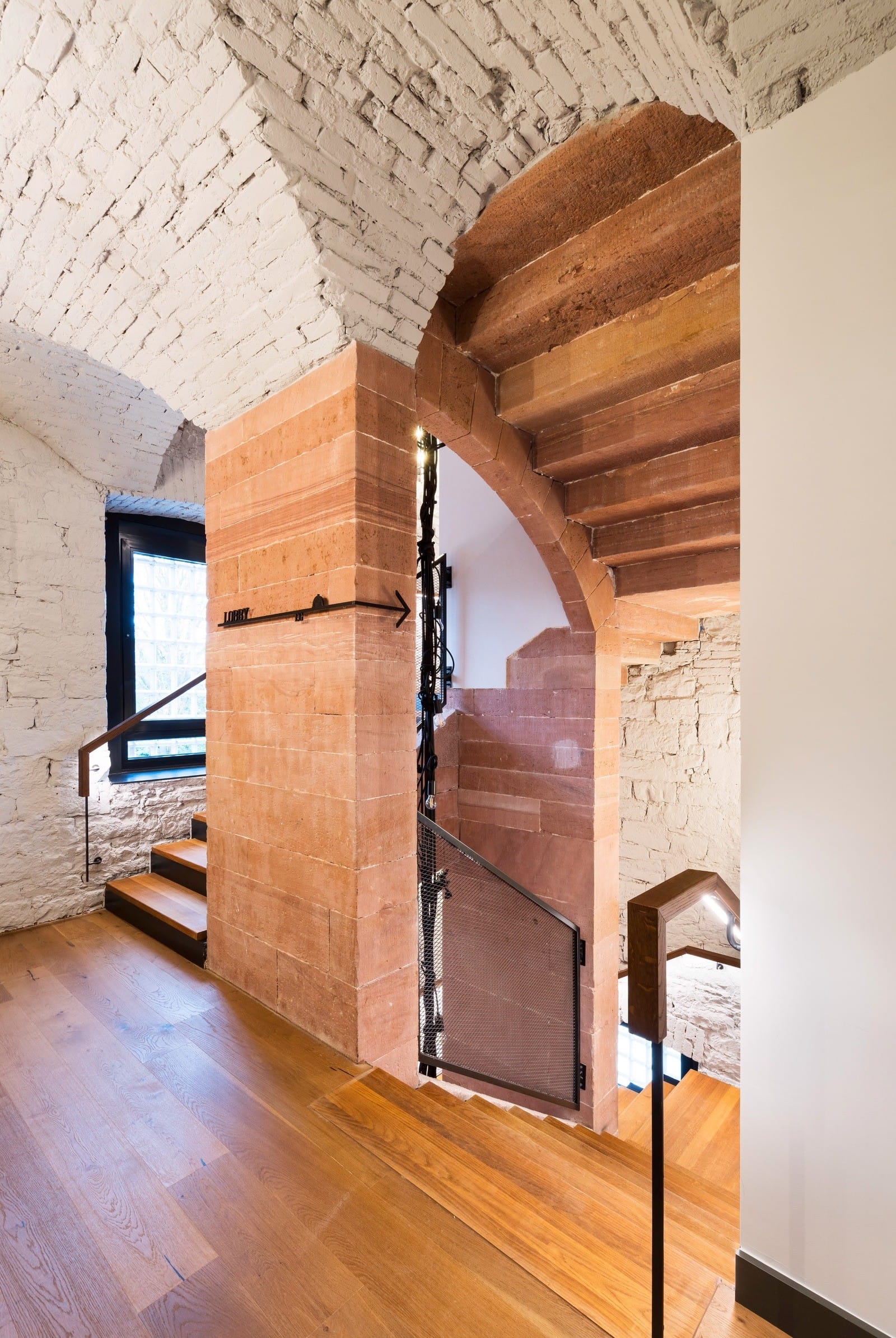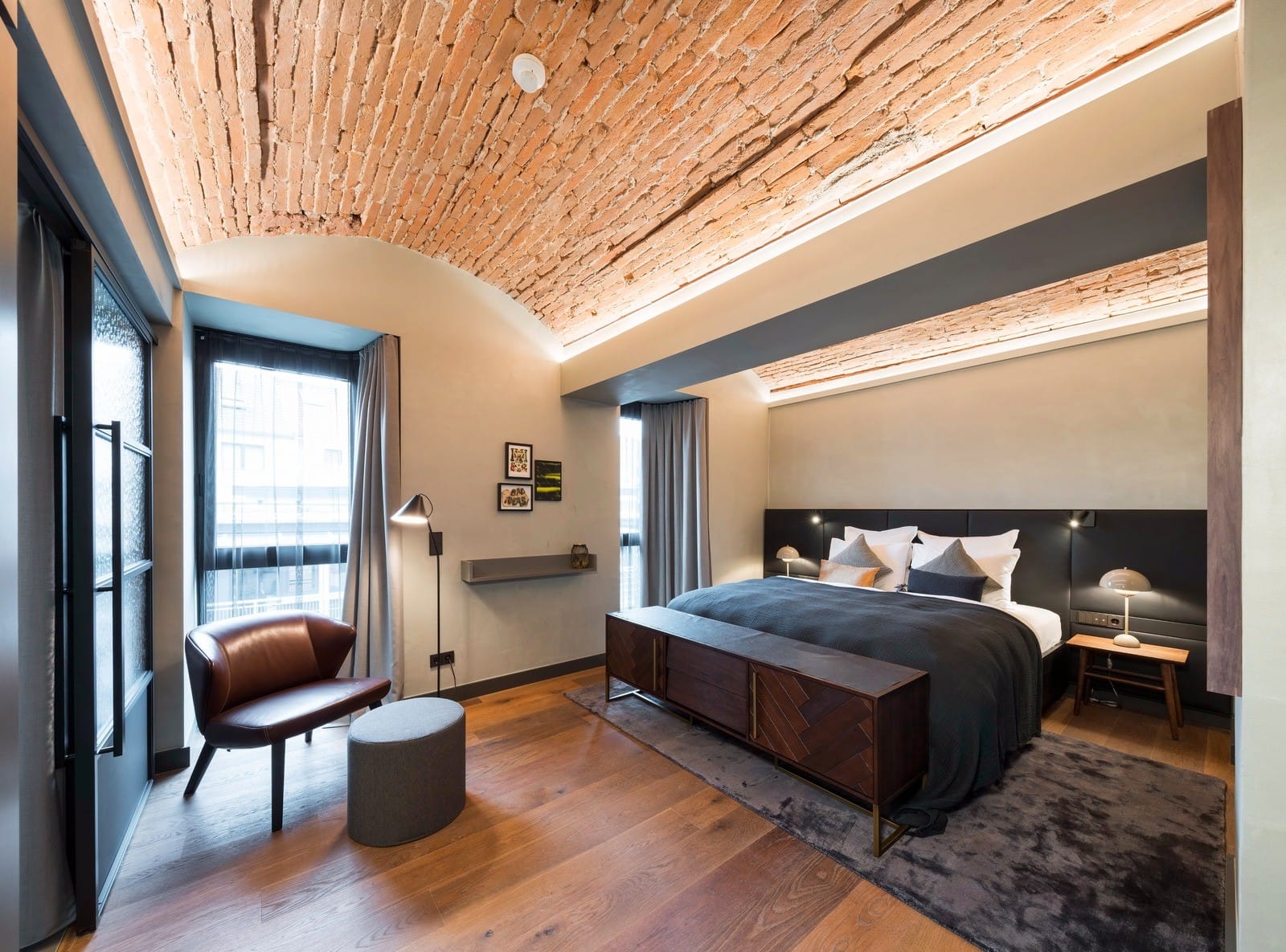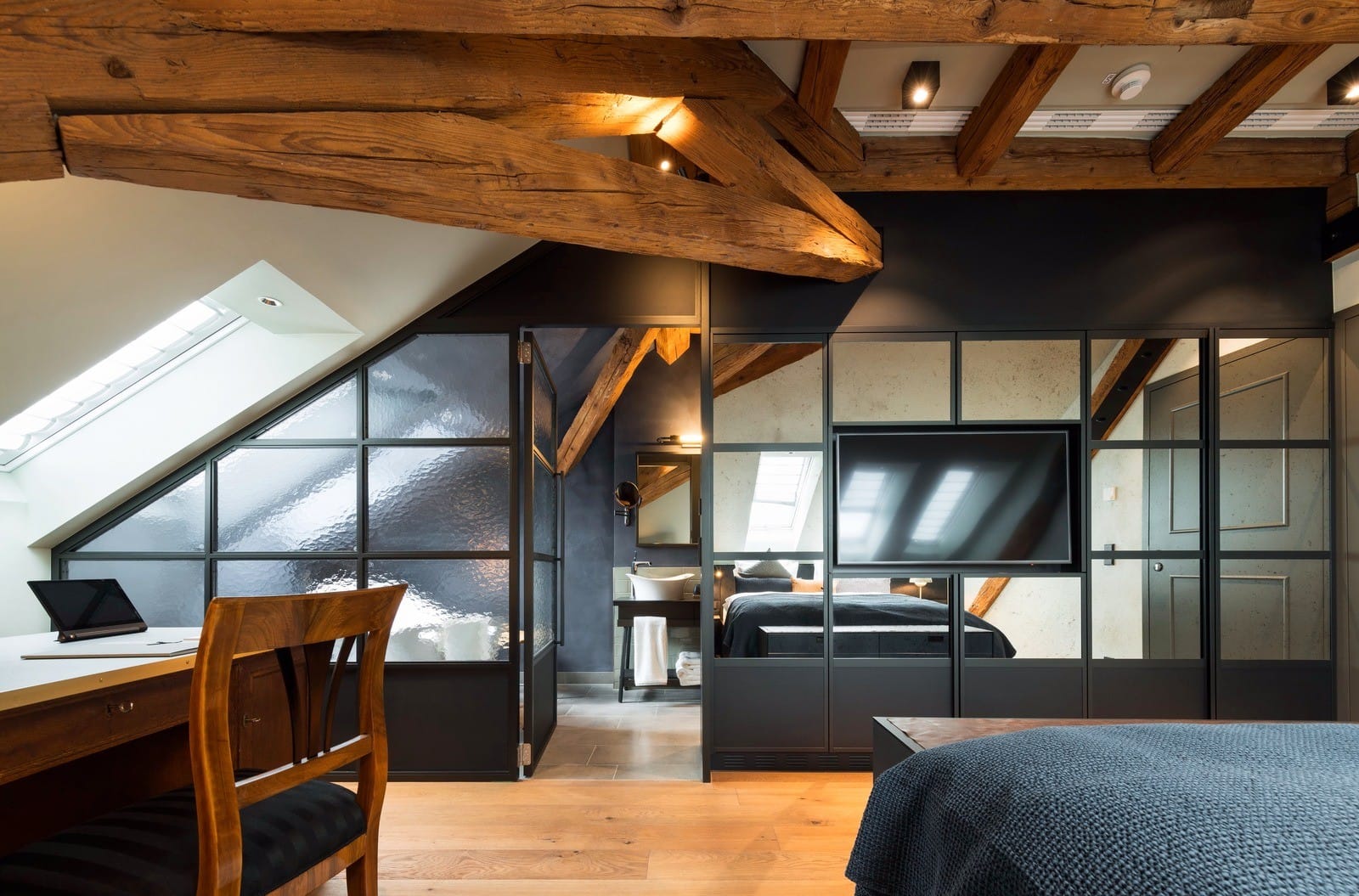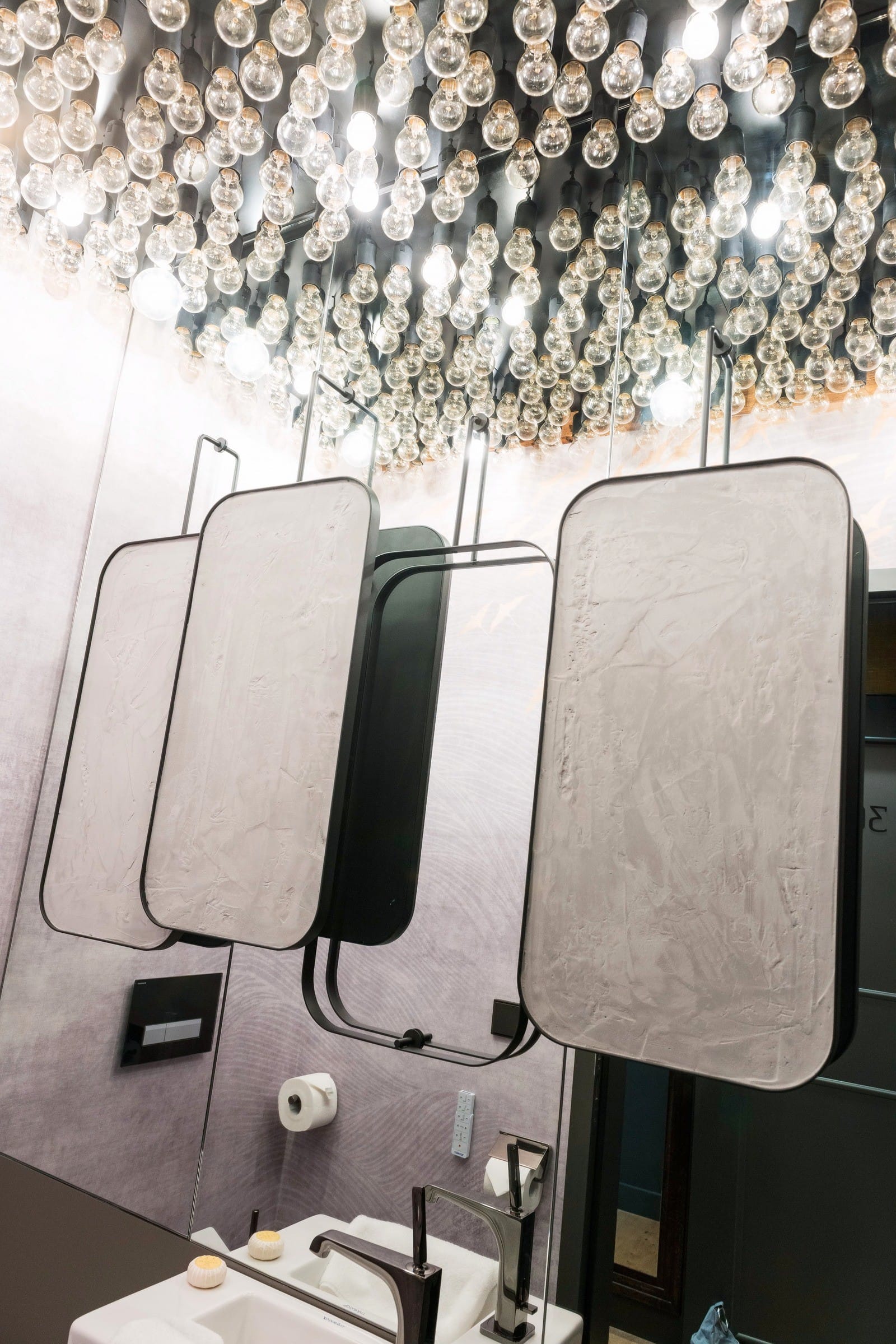 Architect: Knoblauch Site: kn oblauch.eu Location: Offenburg, Germany Photographer: Jens Pfisterer