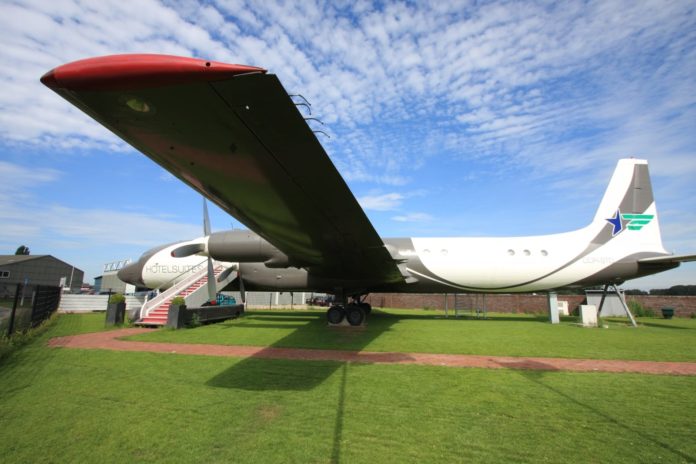 Vliegtuigsuite Teuge aboard an Il-18 aircraft in Teuge, Netherlands
The 5-star Vliegtuigsuite Teuge hotel aboard an Il-18 aircraft is located in Teuge, the Netherlands. The aircraft was built in 1960 and belonged to the GDR. Then it was bought by businessman Ben Tikhsen, who converted the plane into a hotel, which took 7 years and about € 500,000. Some elements of the liner remained intact. The cockpit was preserved in its original form. The cost of living is 350 euros per day.
For lovers of relaxation on board the aircraft there is a luxurious bathroom with a sauna, jacuzzi, shower, mini-bar, three plasma TVs, DVD-player with a large collection of films, air conditioning, free Wi-Fi, pantry and meeting room for 15 people. The terrace of the liner offers a stunning view of the Tøge airport runway.
Address De Zanden 61b 7395 PA, Tegu, Netherlands Website vliegtuighotel.nl