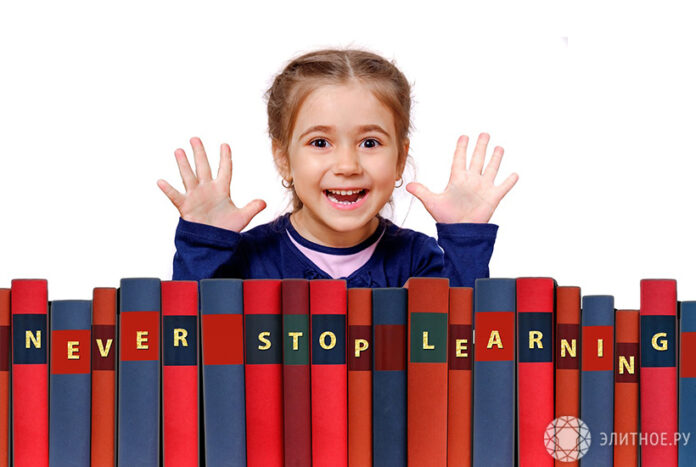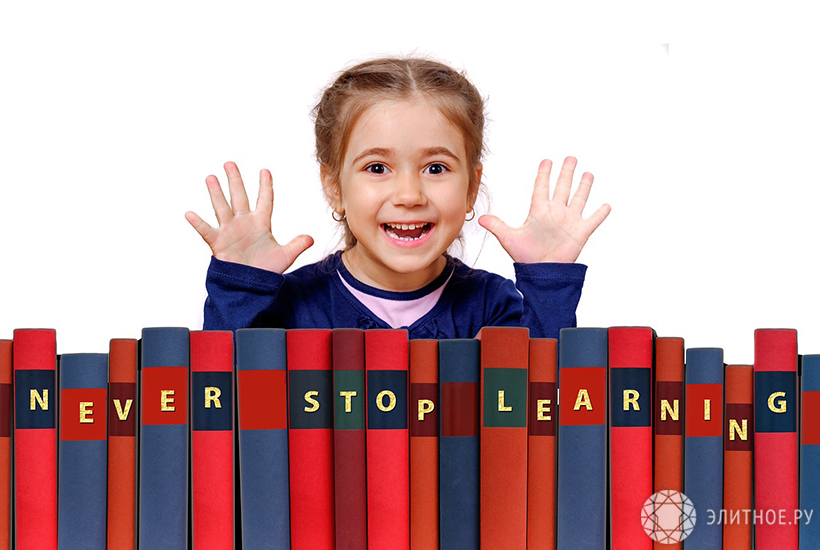 Educational facilities are available at Knightsbridge Private Park, The Cherry Orchard, Lucky and Savvin River Residence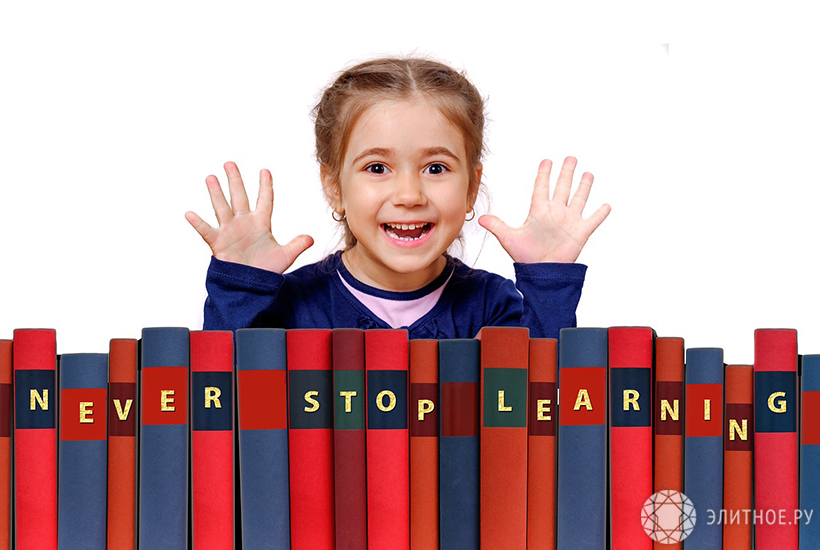 Approximately one third of the projects in the primary housing market of "old" Moscow create an educational infrastructure – kindergartens and (or) schools, calculated in the Metrium company. Most often they are provided by developers of the mass segment – in 53.2% of the complexes, least often – developers of luxury housing. Such objects are only in 6.3% of new buildings. As a rule, projects of this level are implemented in long-established locations, where many kindergartens and schools already operate. This is also due to the club format of most houses. Today, private kindergartens are available in only four new buildings of the elite class. The experts of the Elitnoye.ru portal decided to tell in detail about these projects, their prices and the educational institutions themselves.
Knightsbridge Private Park with the English kindergarten RIS Nursery Khamovniki
Knightsbridge Private Park was built in Khamovniki in 2016. The project developer is Restavratsiya N. The complex includes four 7-storey mansions: "Tudor", "Windsor", "Lancaster" and "Stuart". The houses have 163 apartments ranging from 117 to 677 sq. meters. sq. meter costs an average of 1.2 million rubles. Two underground levels are occupied by a parking lot for 475 cars with a car wash and a detailing center. The Tudor Mansion houses the iO Health and Beauty Gallery, while the Windsor House houses the More SPA Prevention clinic. An English park is laid out on the territory, in which cherries, curly shrubs and roses grow, among other things.
The building of a preschool educational institution with a playground was attached to the Tudor mansion. In 2018, the RIS Nursery Khamovniki kindergarten campus, which has international and Russian accreditations, opened its doors in the building. Education is conducted according to international and Russian programs in Russian and English. Chinese is studied as an additional language, and for individual lessons, you can choose French, Italian, German or Spanish. The kindergarten is designed for 52 children aged 1.5 to 6.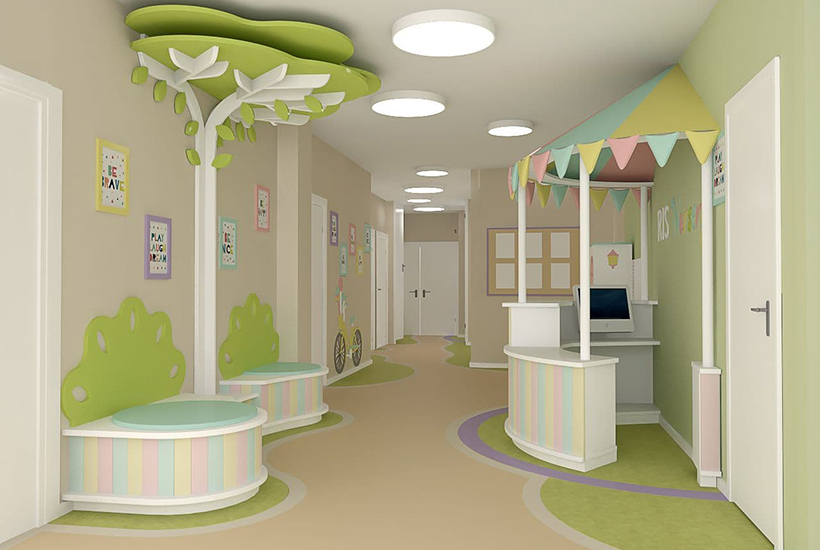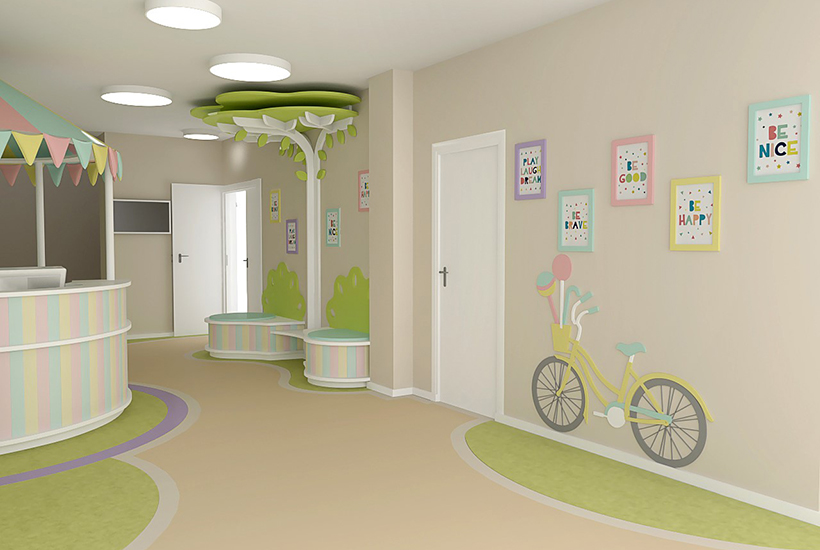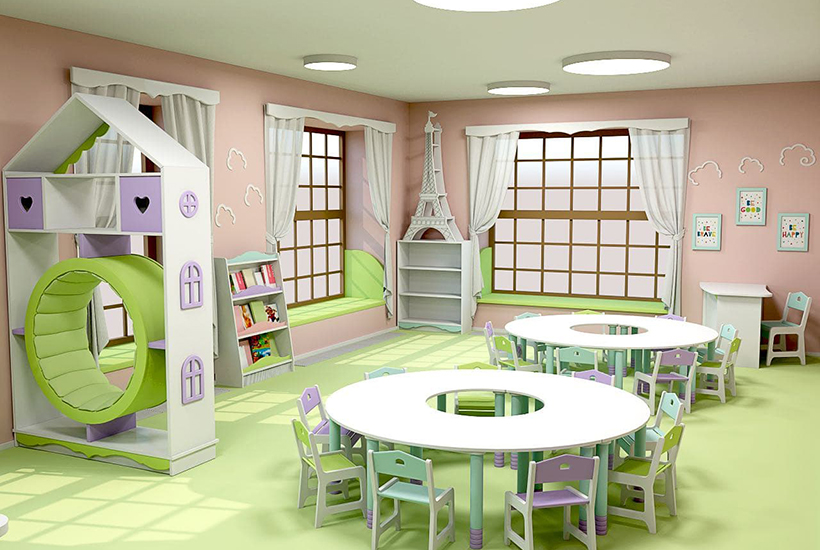 "The Cherry Orchard" with English Kindergarten "Discovery Cherry Orchard"
The Cherry Orchard is being built in Ramenki by AB Development. The project includes 11 houses with a height of 8 to 14 floors. Eight buildings have already been commissioned, the rest will be completed at the end of 2024. The complex has 440 apartments ranging from 58.2 to 430.1 sq. meters. Housing costs an average of 1.3 million rubles per square meter. meter. Underground parking is designed for 759 cars. The World Class Black fitness club, Berimbola sports and entertainment center and Coffeemania are already open. Gardens are laid out on the territory (including, of course, cherry) and paths are laid, playgrounds are equipped.
At the end of 2022, the English kindergarten "Discovery Cherry Orchard" began to work, which is located on two levels of a 9-storey building. The kindergarten has an adjacent territory with playgrounds and play areas. The institution offers English and bilingual programs. Groups are limited to 15 people and are ages 2 to 7.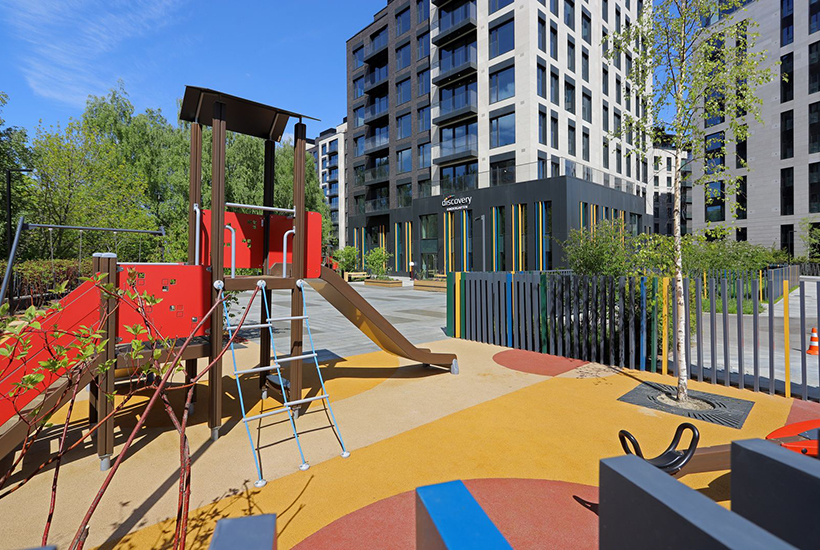 Lucky with trilingual kindergarten La Berezka Academy Moscow
Lucky is located in the Presnensky district. The project is being implemented by developer Vesper. The complex includes eight residential buildings ranging in height from 13 to 21 floors and seven restored historical buildings for infrastructure facilities. Two residential buildings and a kindergarten building were commissioned at the beginning of 2023, the rest are going to be completed before the end of the year. The houses are designed for 619 apartments ranging from 44.6 to 305 square meters. meters. Price sq. meters is an average of 1.3 million rubles. Underground levels are equipped with parking for 960 cars. Historic buildings house offices, a fitness center, a school of cybernetics, educational studios and showrooms, restaurants from Glen Ballis and M2 Organic Club, an M2 farm products store, Coffeemania, and Mates gastrobar. More than a third of the territory of the quarter is occupied by green areas. Four playgrounds and sports grounds have been built.
The project will open a kindergarten La Berezka Academy Moscow with teaching in three languages: Russian, English and French. Training will take place according to two educational programs: international and Russian. In each group there are up to 14 children, the age of pupils is from 3 to 7 years. We are currently enrolling children for the 2023-2024 school years.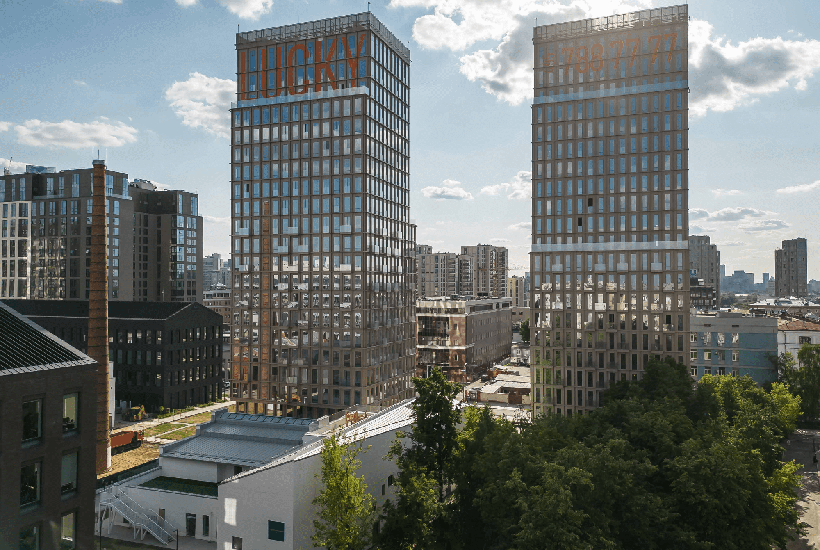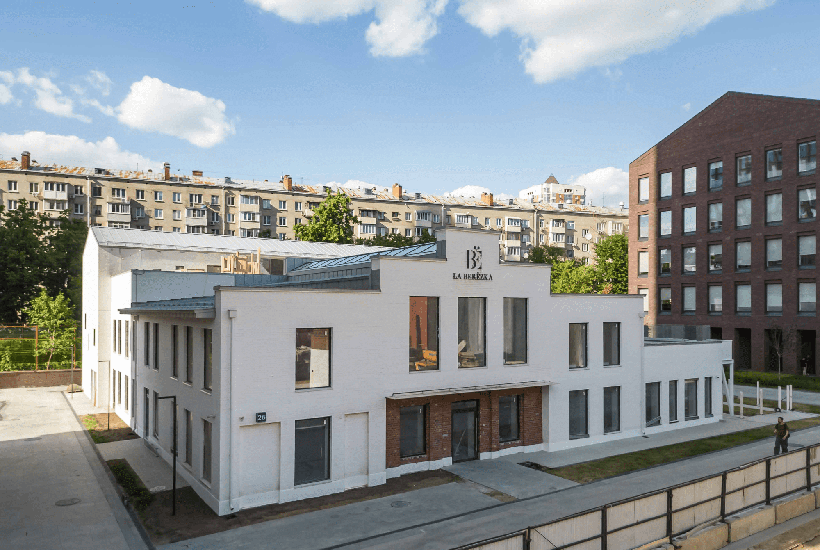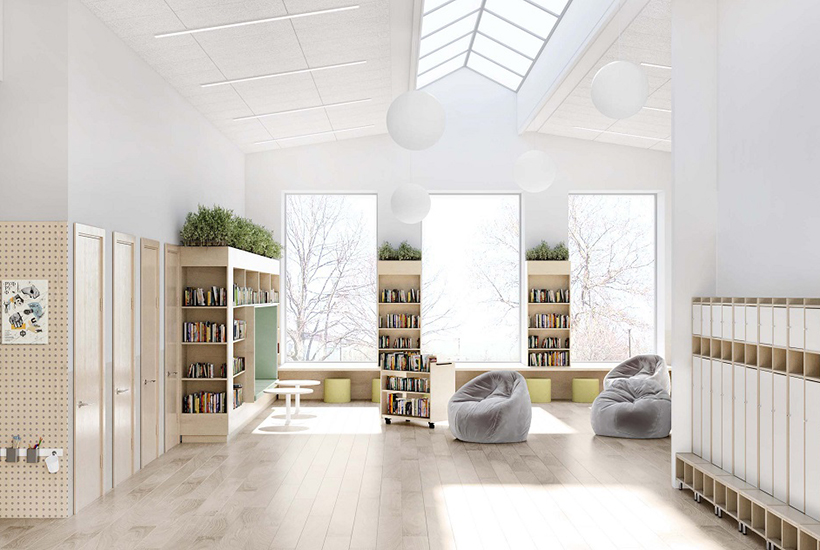 Savvin River Residence with Brookes Savvin English-Master Kindergarten
The next project is Savvin River Residence, which was built by Gardteks at the end of 2021. The complex is located on Savvinskaya Embankment in Khamovniki, 1.5 km from Knightsbridge Private Park. Savvin River Residence includes four houses up to 9 floors high: multi-section L-shaped and three towers. There are 169 apartments planned in the buildings ranging from 44.5 to 281 sq. meters. sq. meter costs an average of 1.3 million rubles. A two-level underground parking for 286 cars is provided under the buildings. Thanks to the differences in the coastline, a multi-level landscape of the park has been created in the yard.
An attached pre-school educational institution for 56 places is located in one of the houses. Brookes Savvin Kindergarten opened here in early 2023. Pupils aged 2 to 7 years old are studying according to the international educational program with in-depth study of the English language using the method of immersion in the language environment. Also, Brookes Savvin will open the doors to the international baccalaureate of the Brooks International School in Moscow on a preferential basis.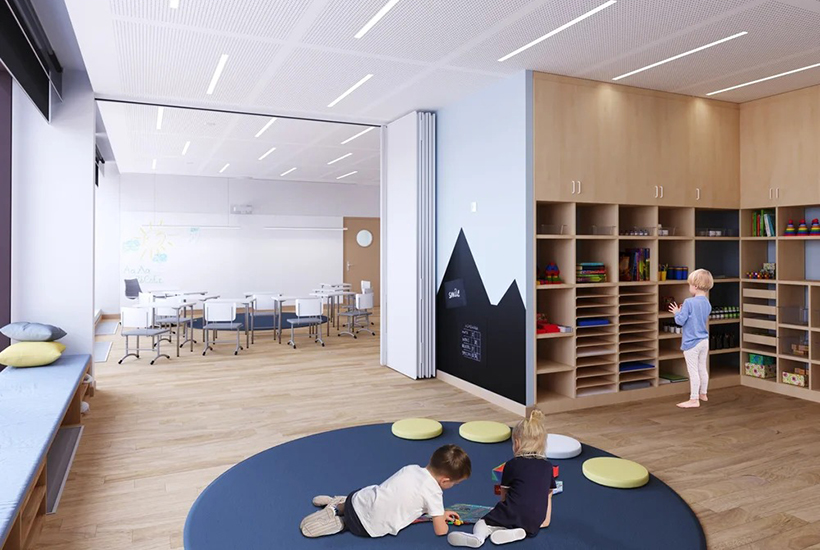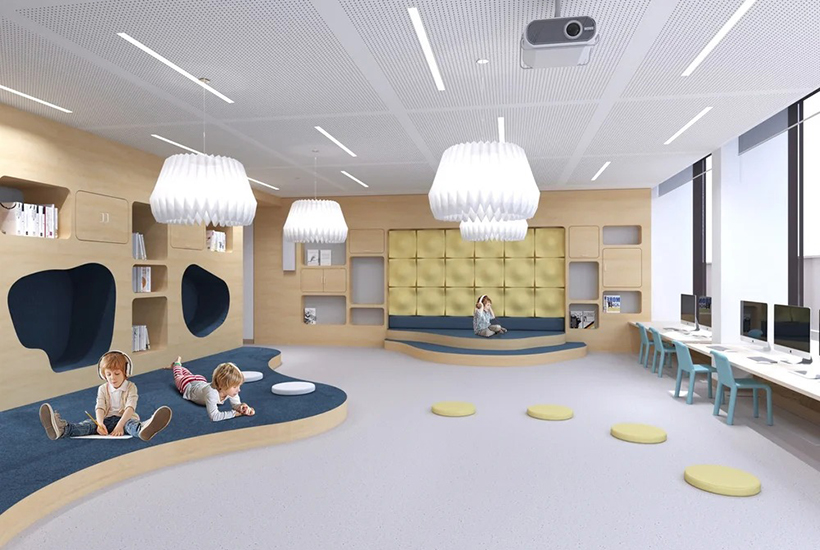 there is a channel in Telegram.
Subscribe!