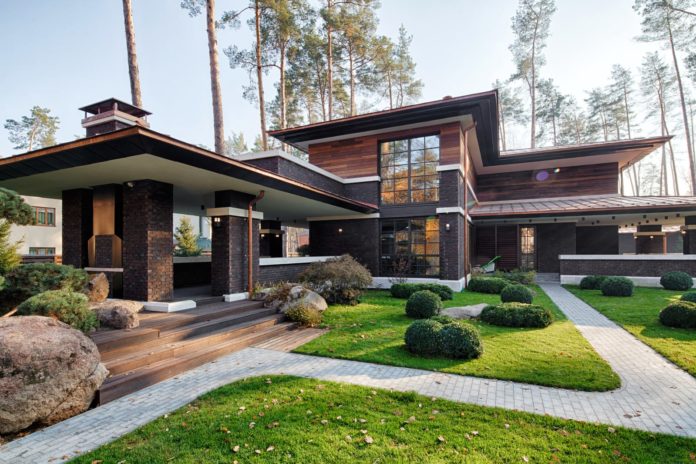 Luxurious house near Kiev from 33BY Architecture by Ivan Yunakov
Architectural bureau 33BY Architecture by Ivan Yunakov presented the project "House in Wright's Style". Private residence of 380 square meters located in the city of Bucha, Ukraine. Working on the task set by the customer, it was necessary to capture the style and proportions of the great architect Frank Lloyd Wright. The main principle of its architecture is the volume of the house "pressed" by the roof, because of which it seems that the height of the floor is very low and the structure has a pronounced horizontal composition. There is also a huge roof outflow from the facade, which gives a hint of Japanese traditional architecture, as well as the presence of a large number of covered terraces stretching the structure along the site. Taking into account the gentle nature of the relief and active vertical vegetation, Wright's style ideally suited this project.
The architects paid special attention to the functional zoning and layout of the building. We see a widespread overflow of indoor spaces with outdoor covered terraces and landscape. The house consists of a two-story hall, dining room, kitchen, study, guest bedroom and two covered terraces on the first floor, as well as three bedrooms with bathrooms and an open terrace on the second level. The facade of the building is made of hand-molded clinker bricks, natural limestone and thermo ash. The entire landscape has been worked out with a few links to Japanese gardens.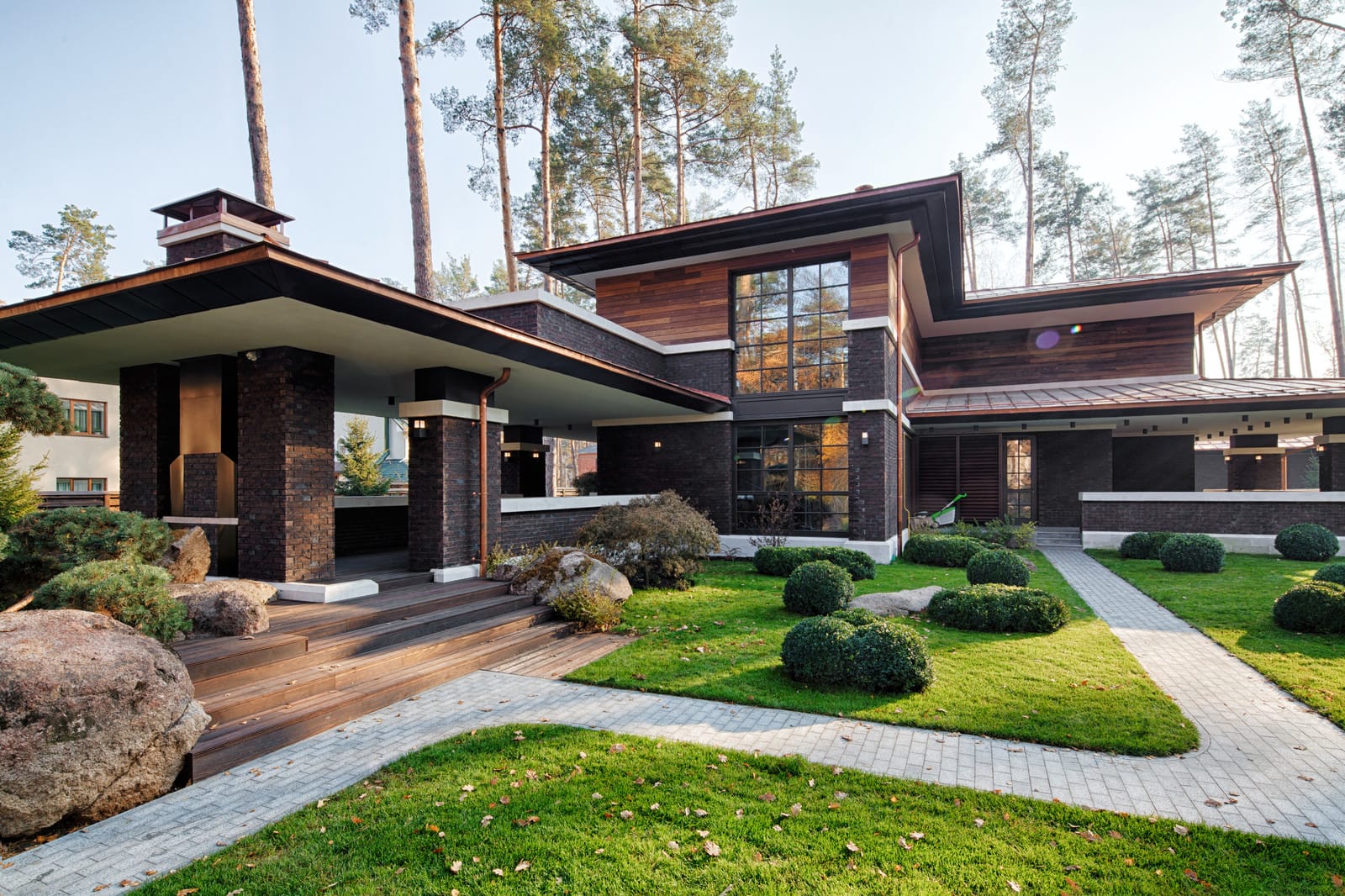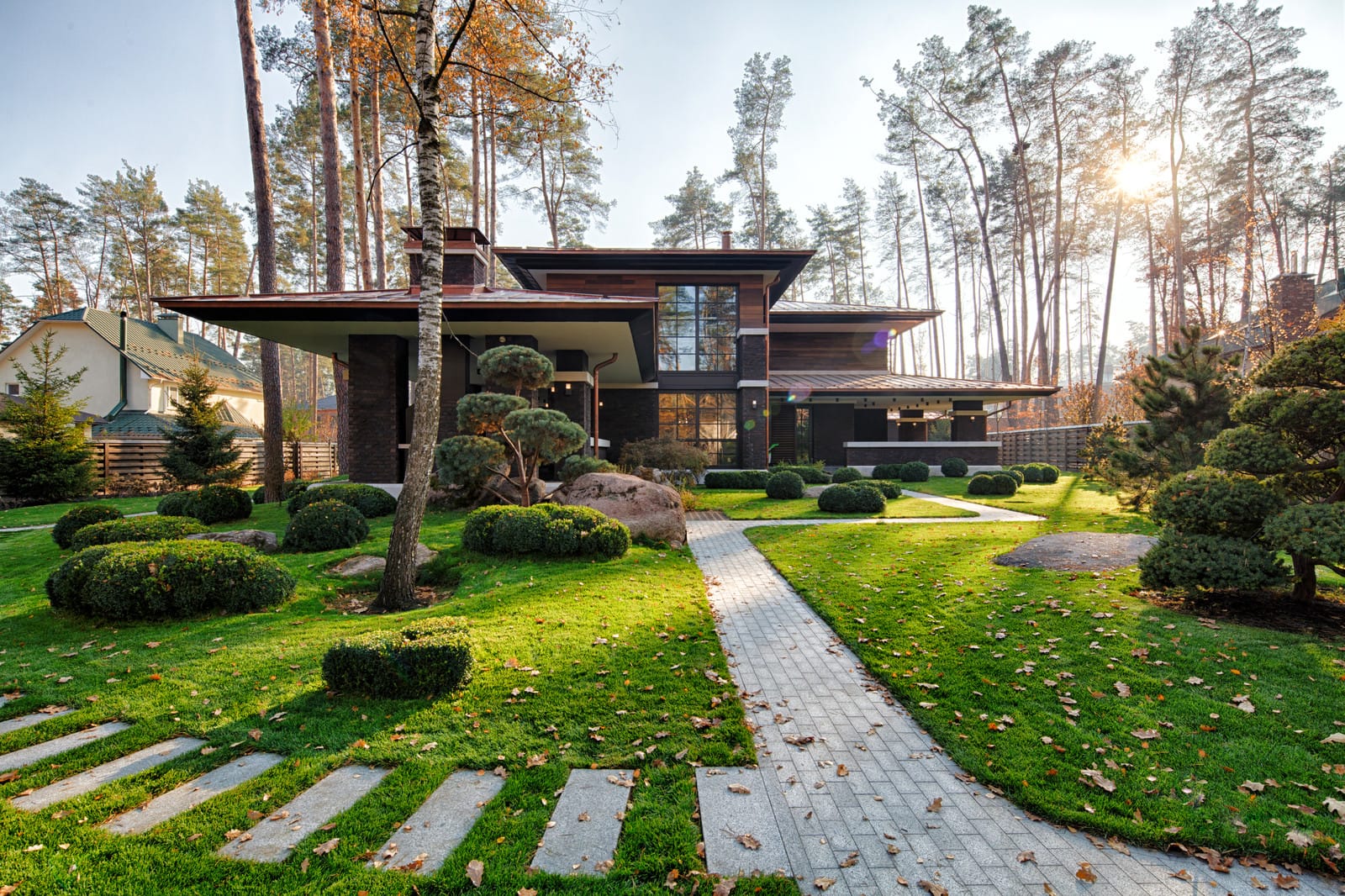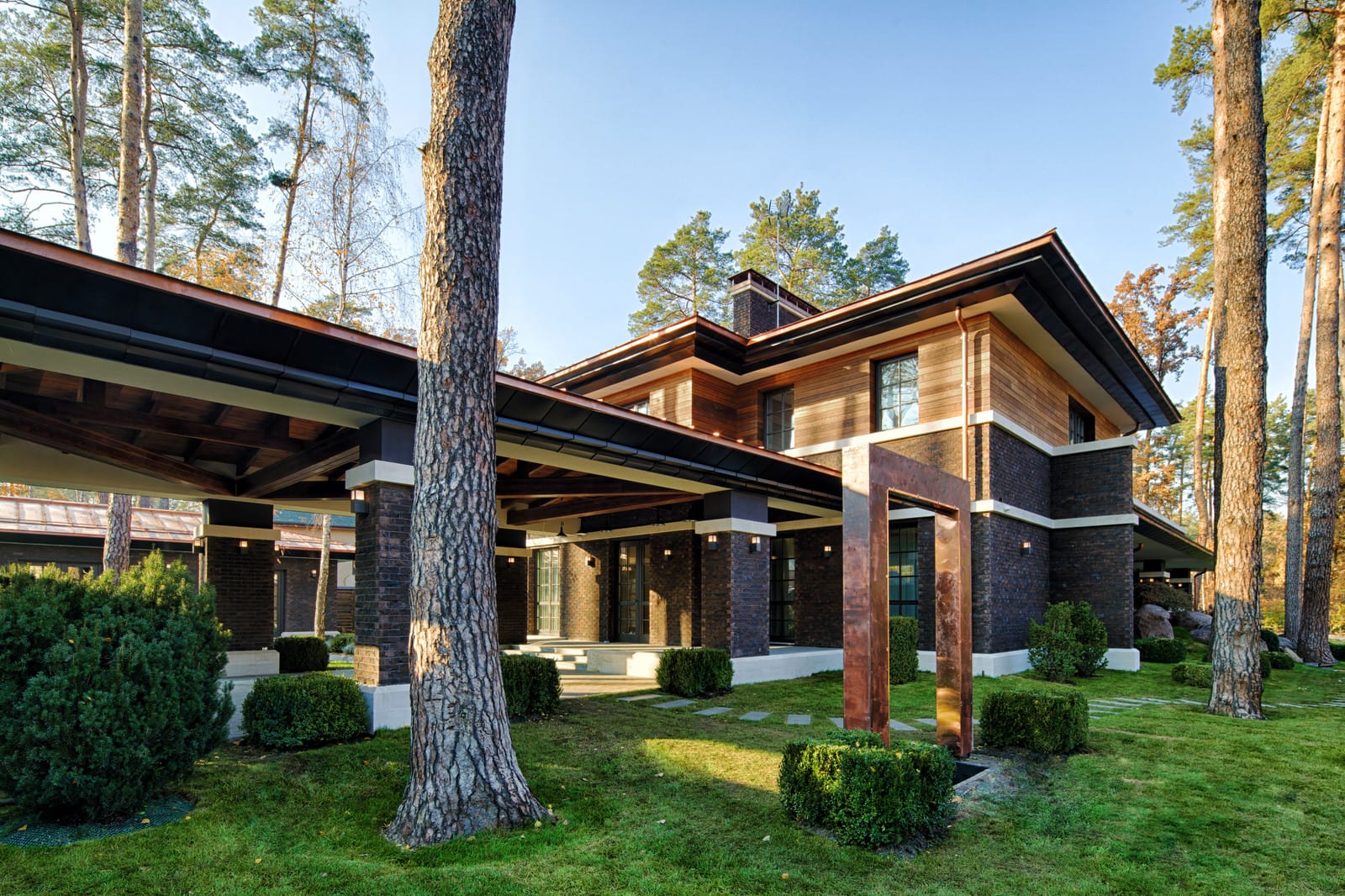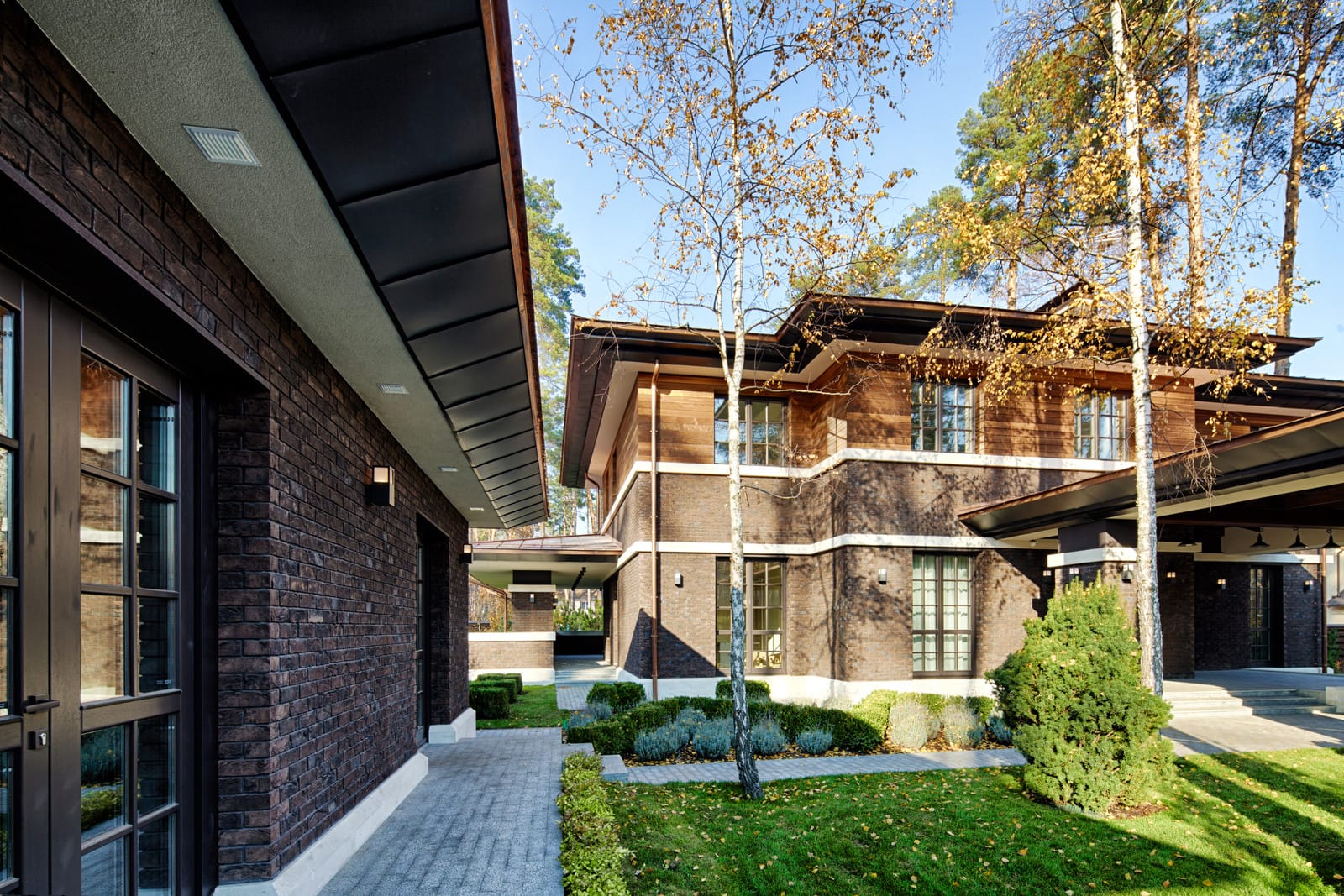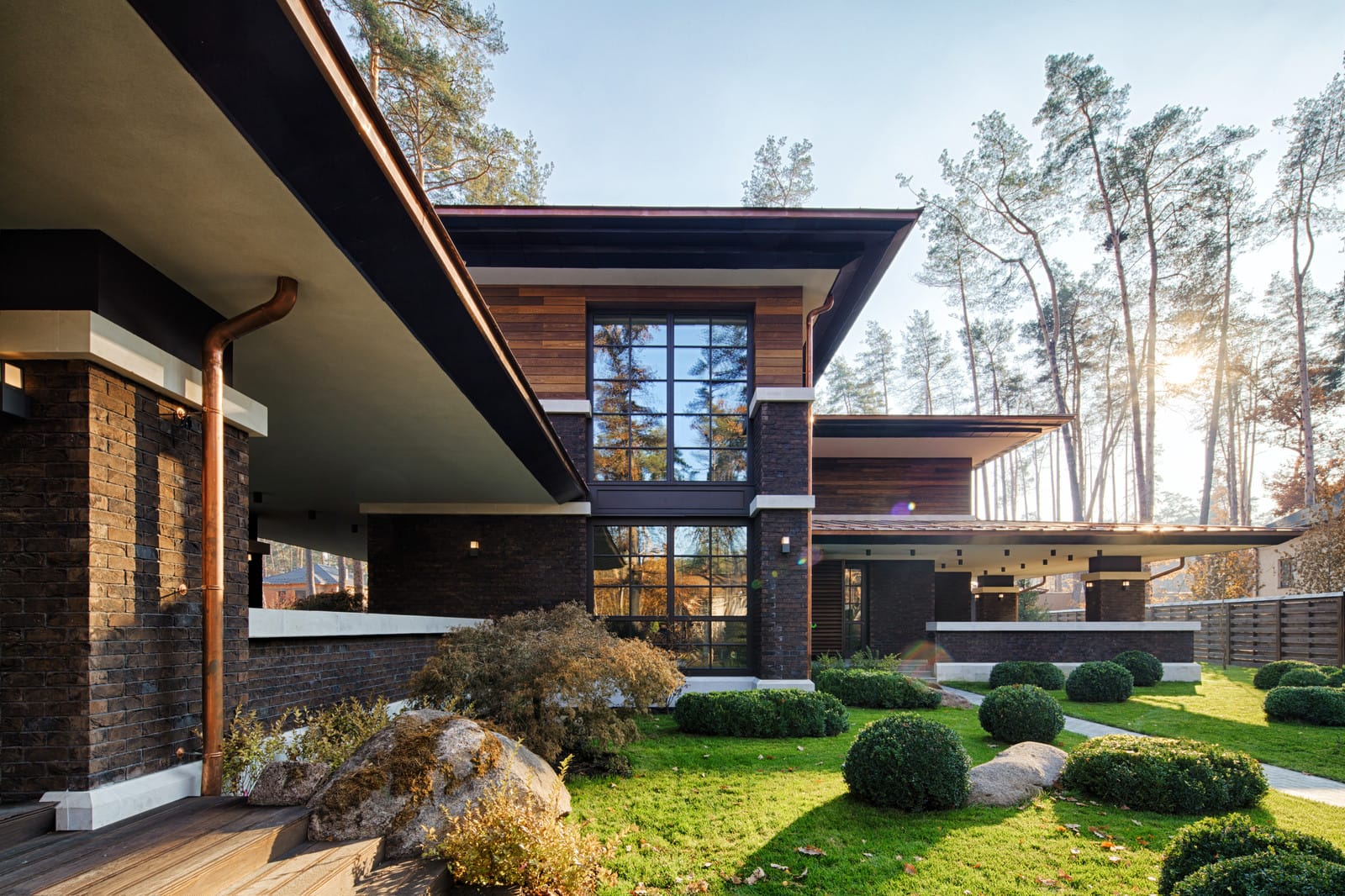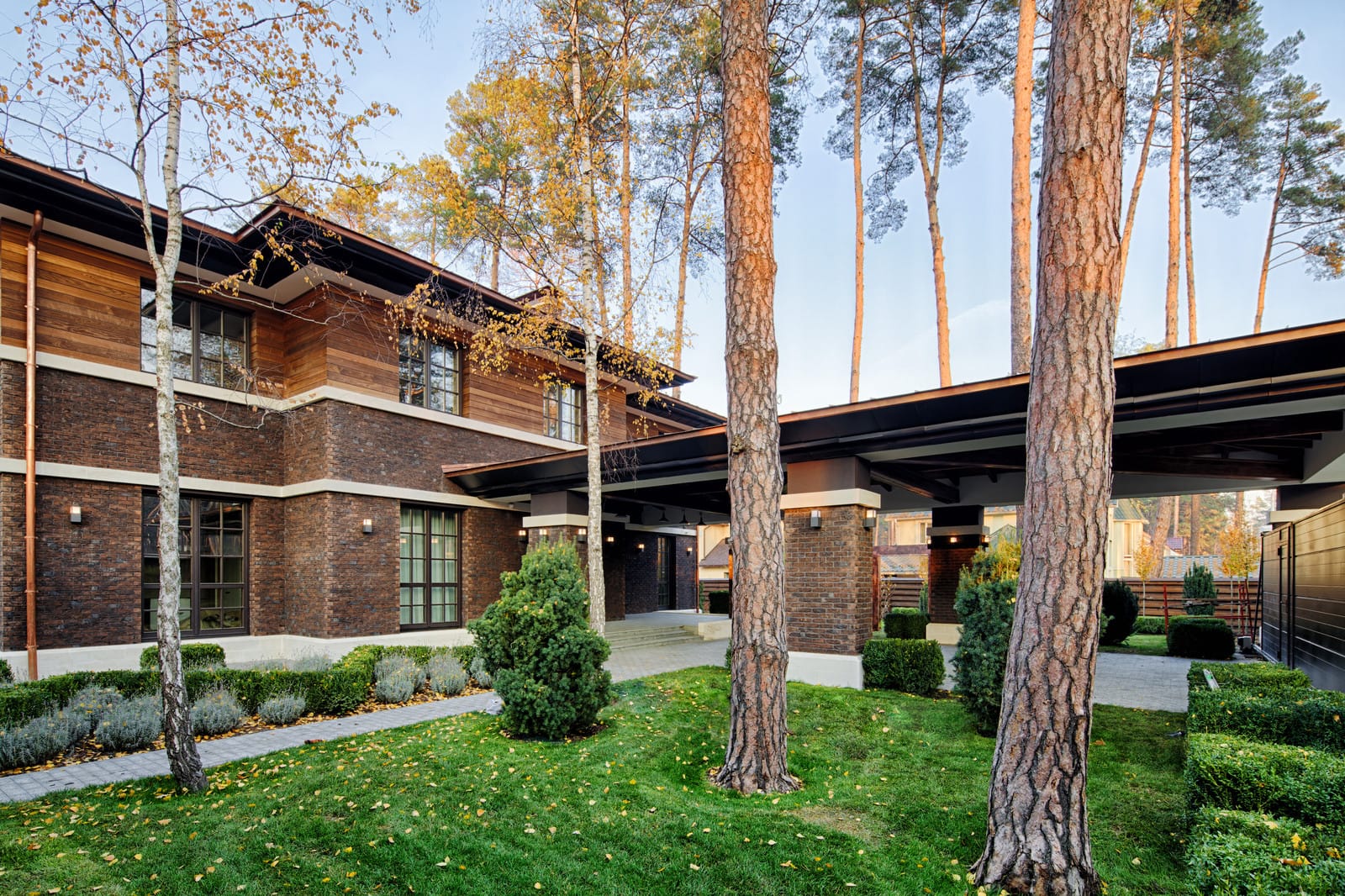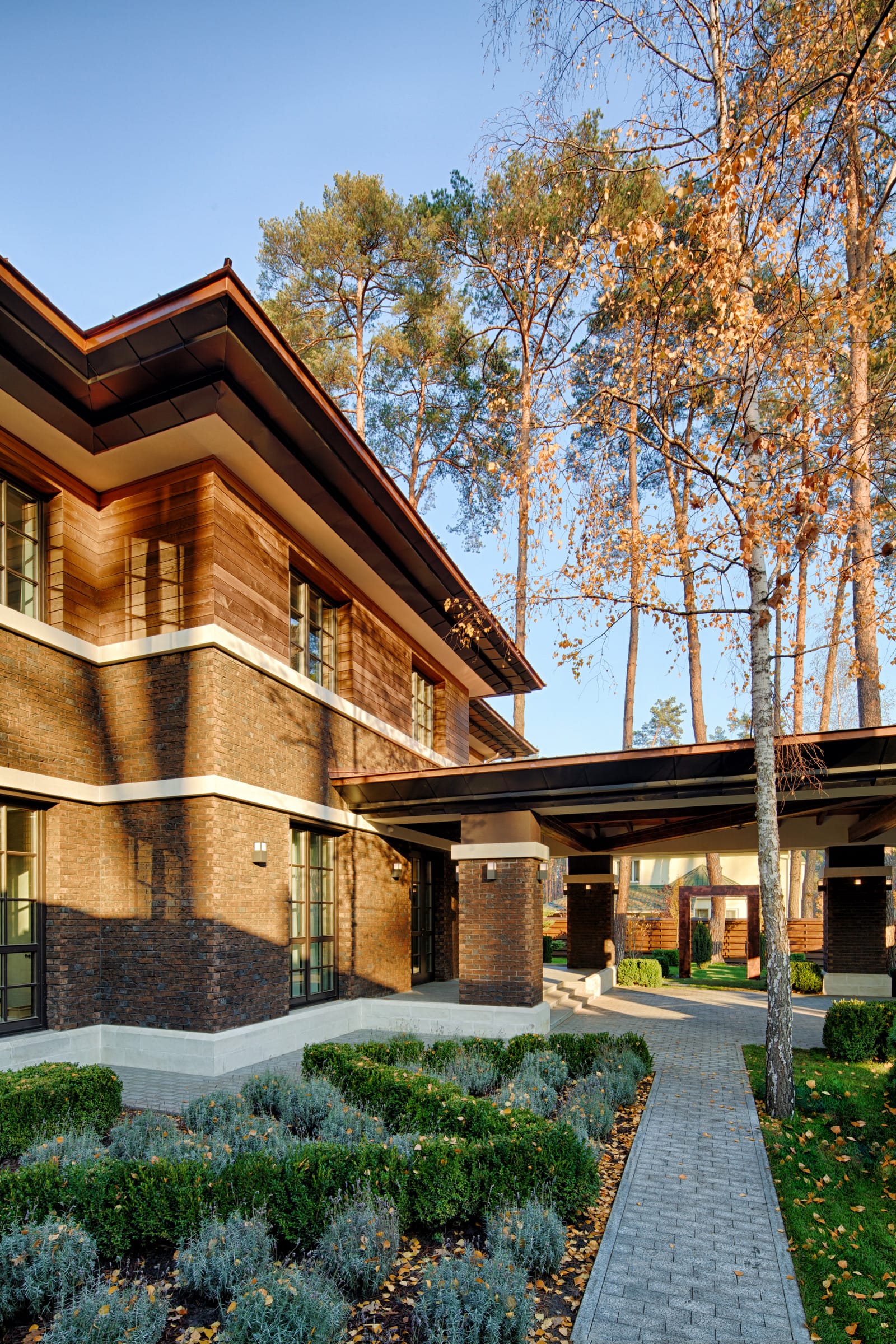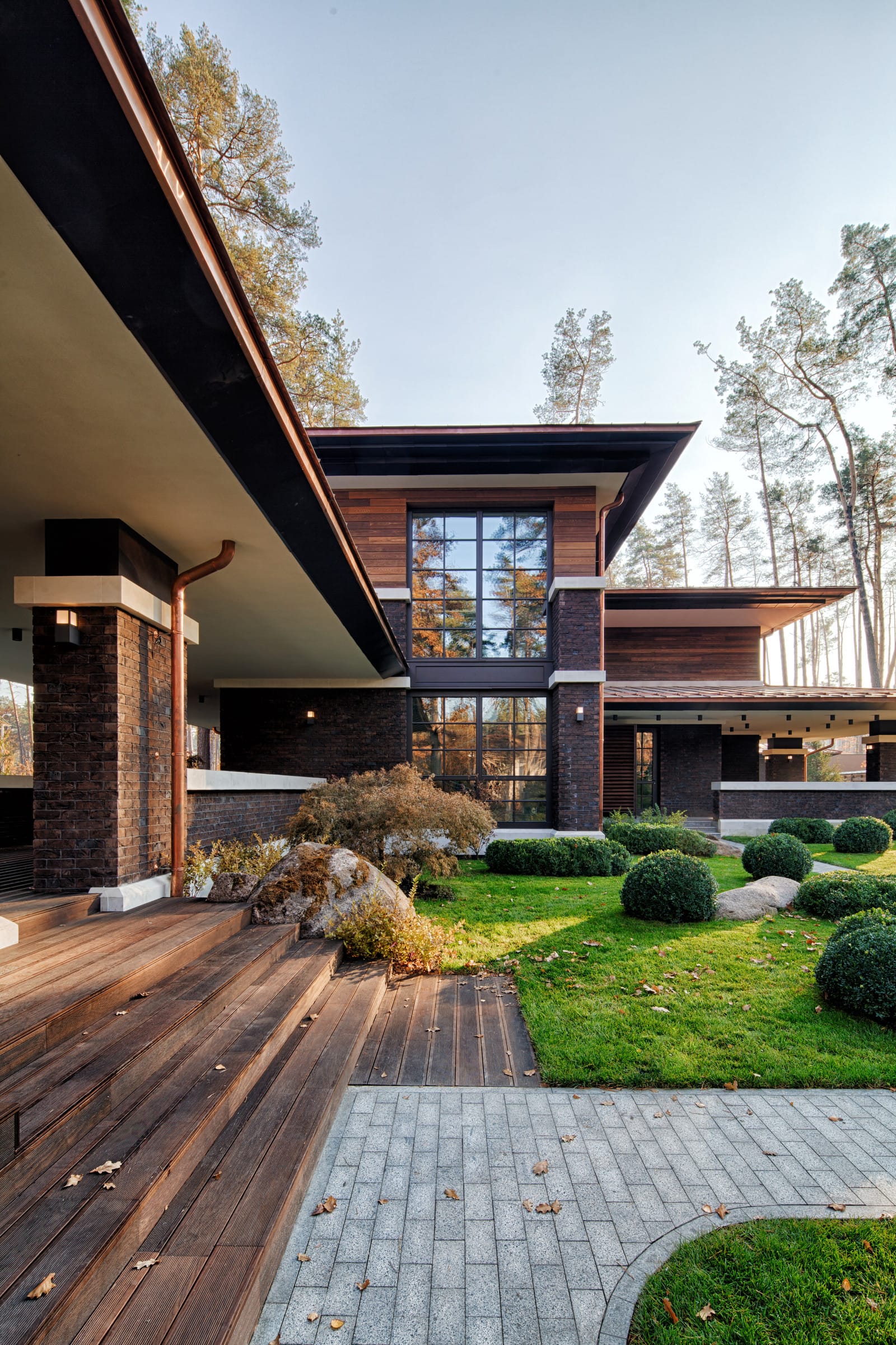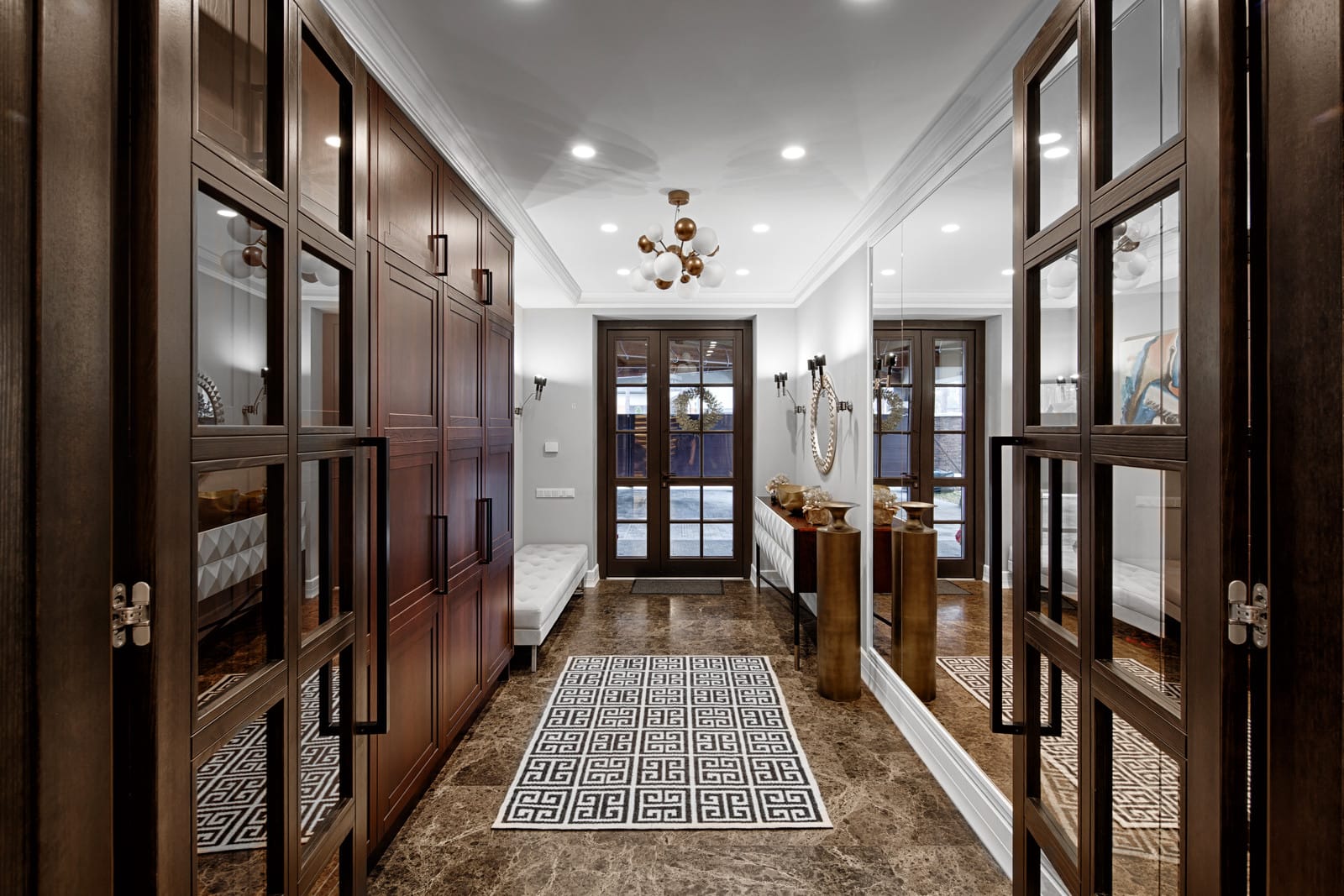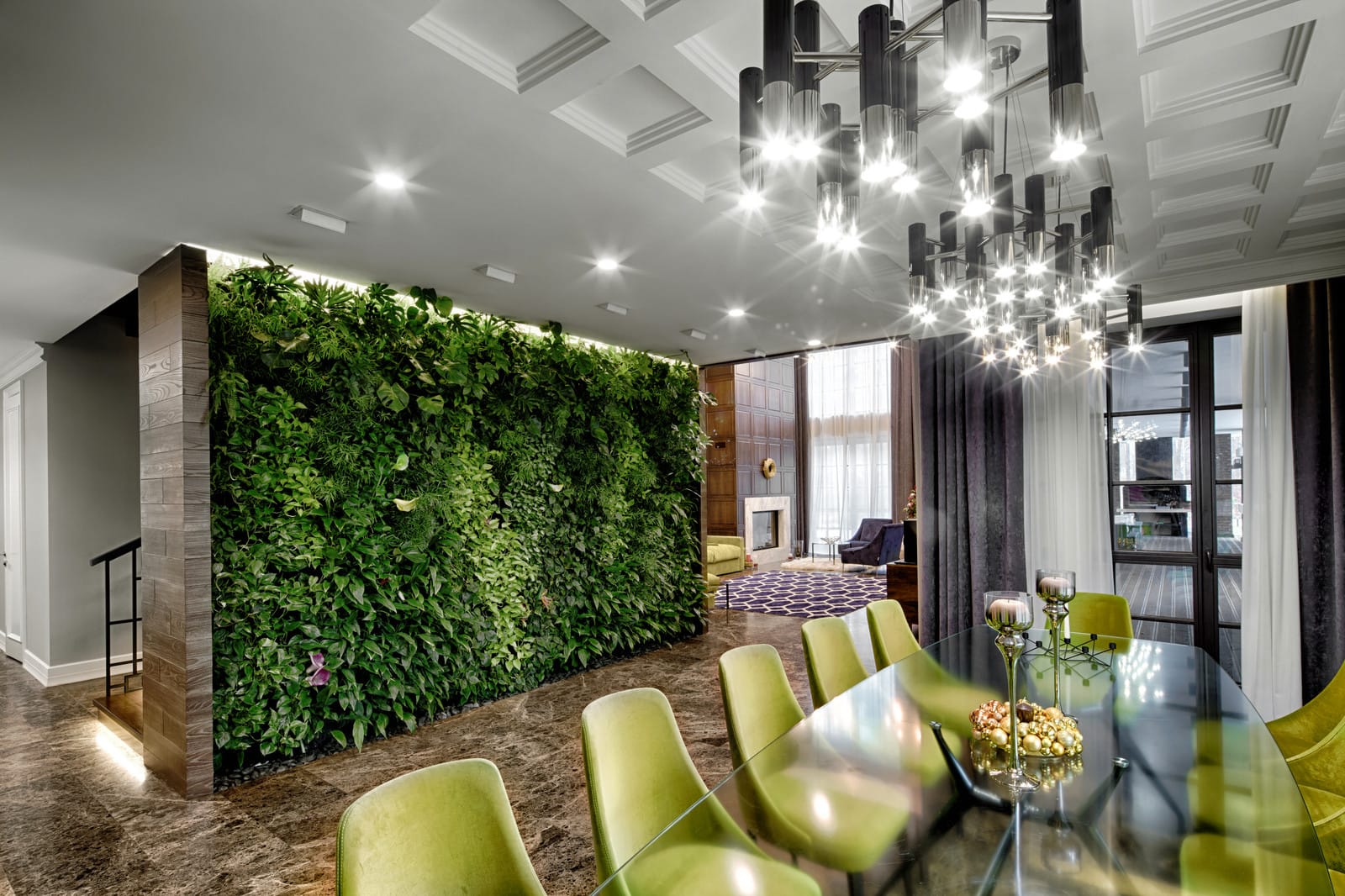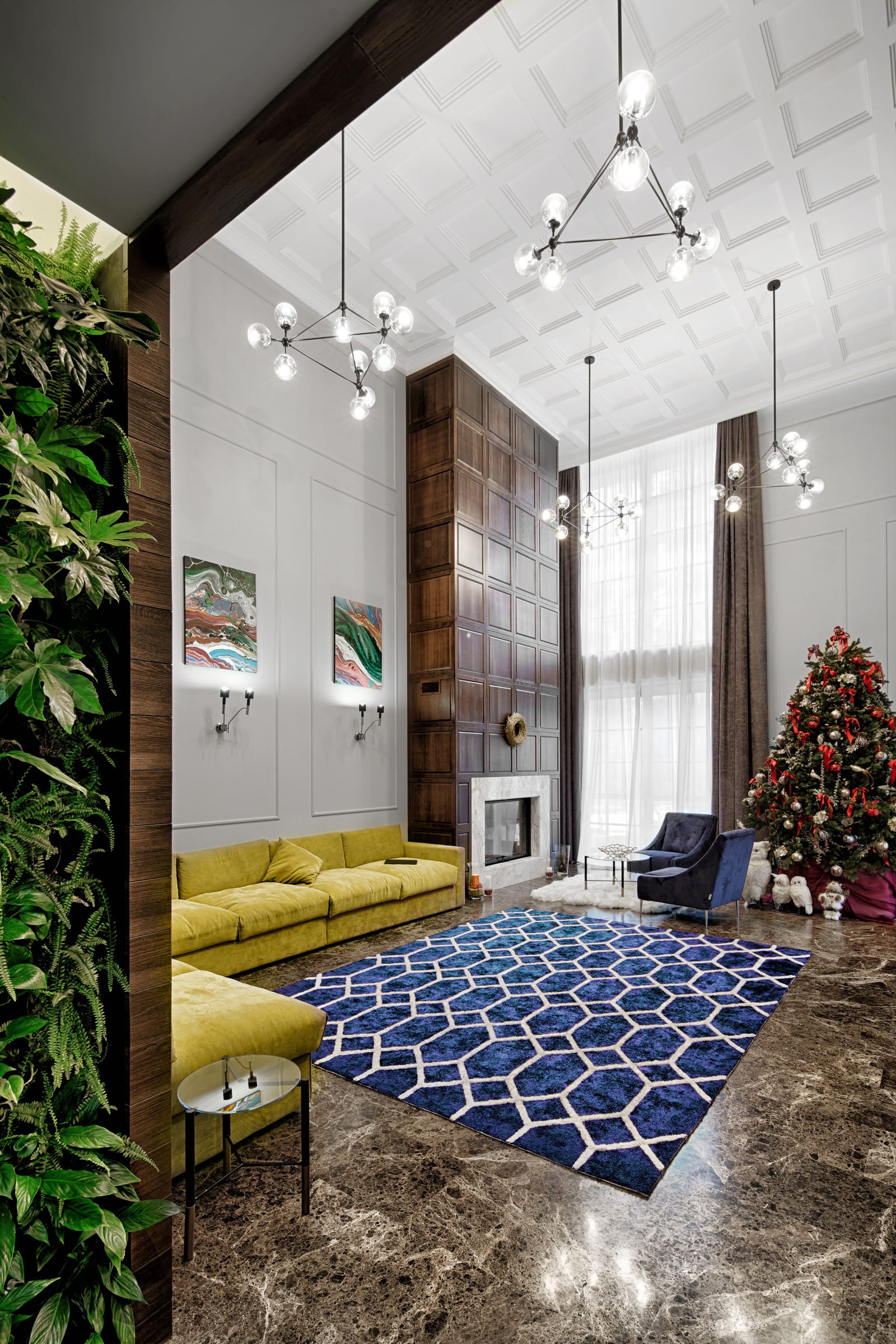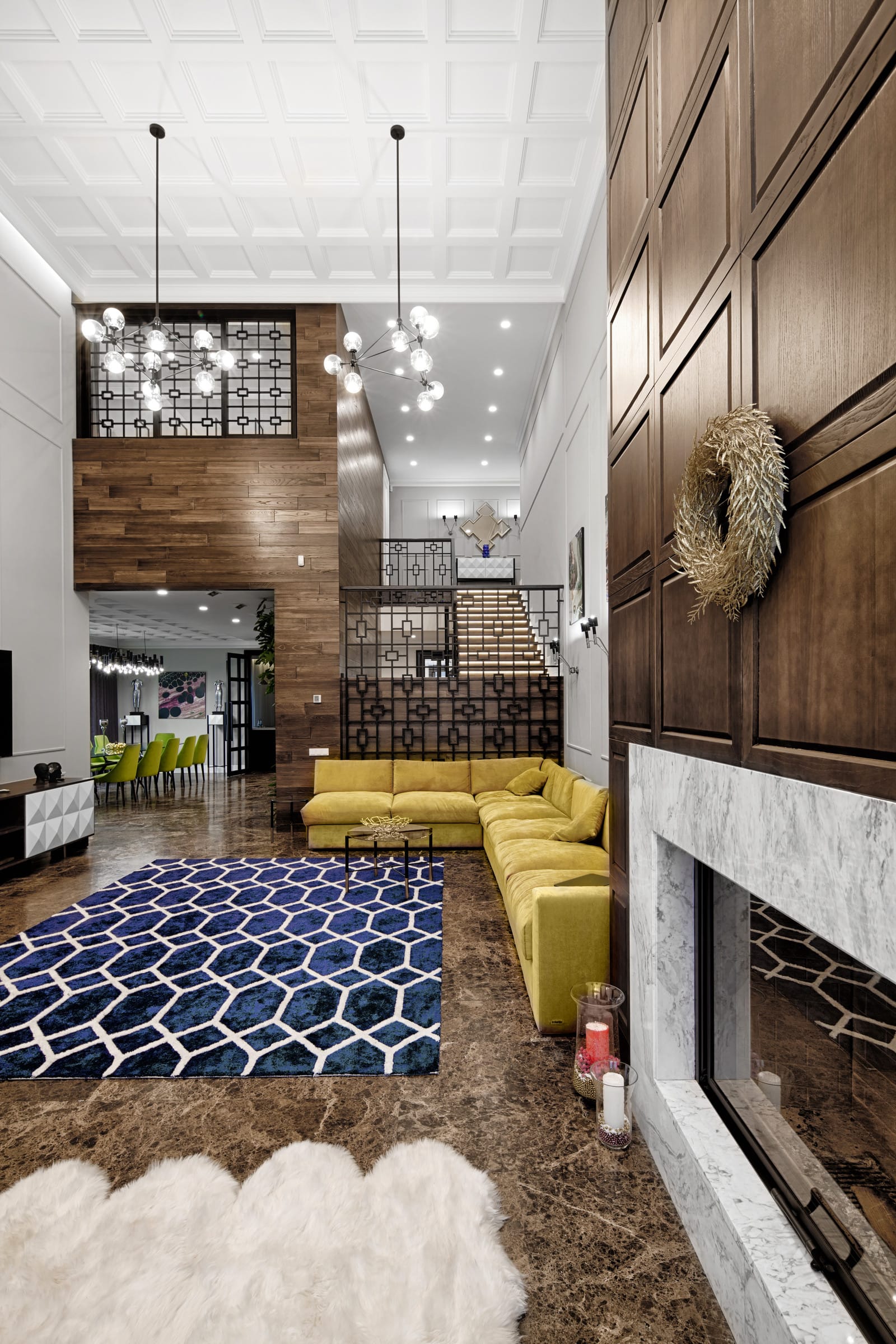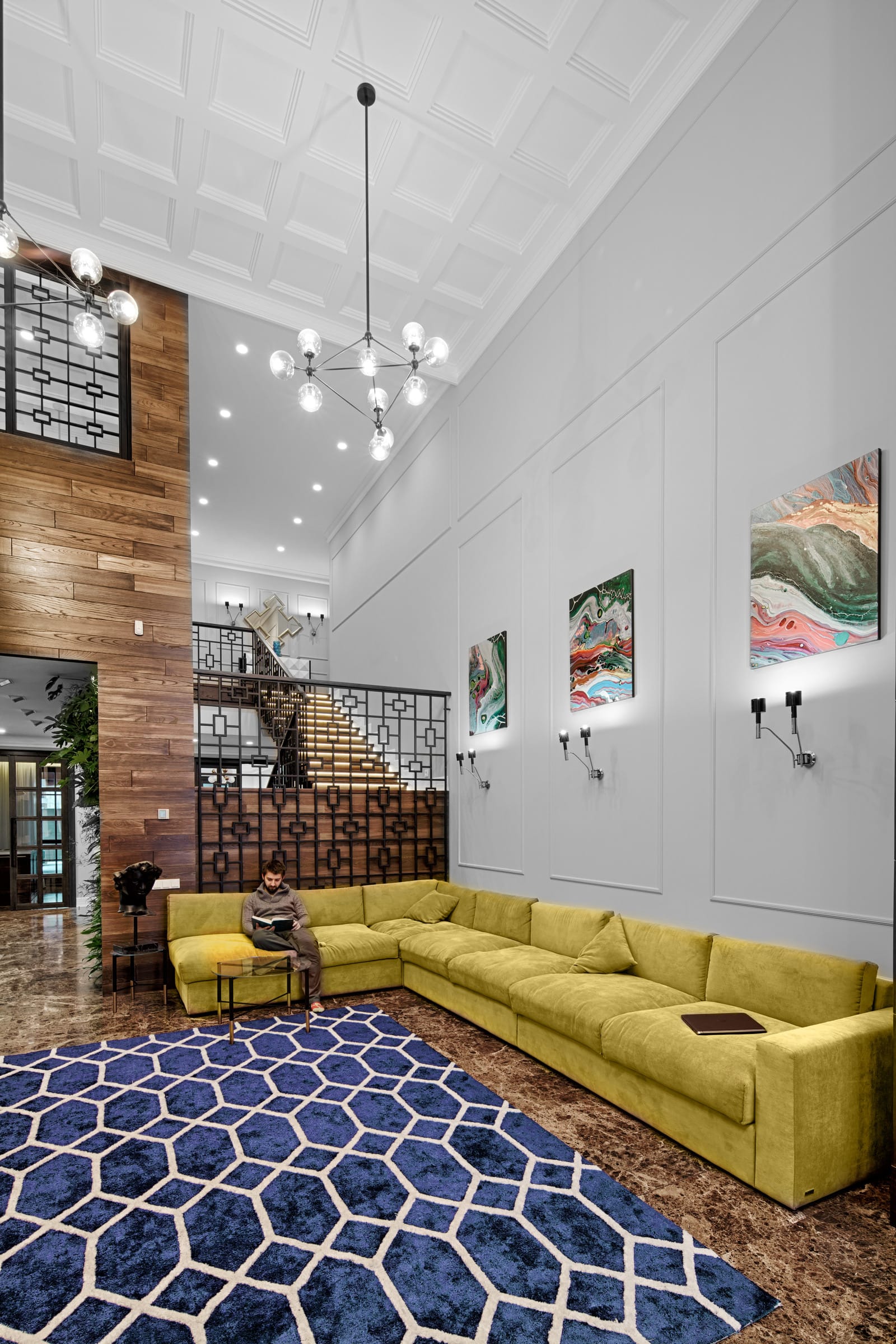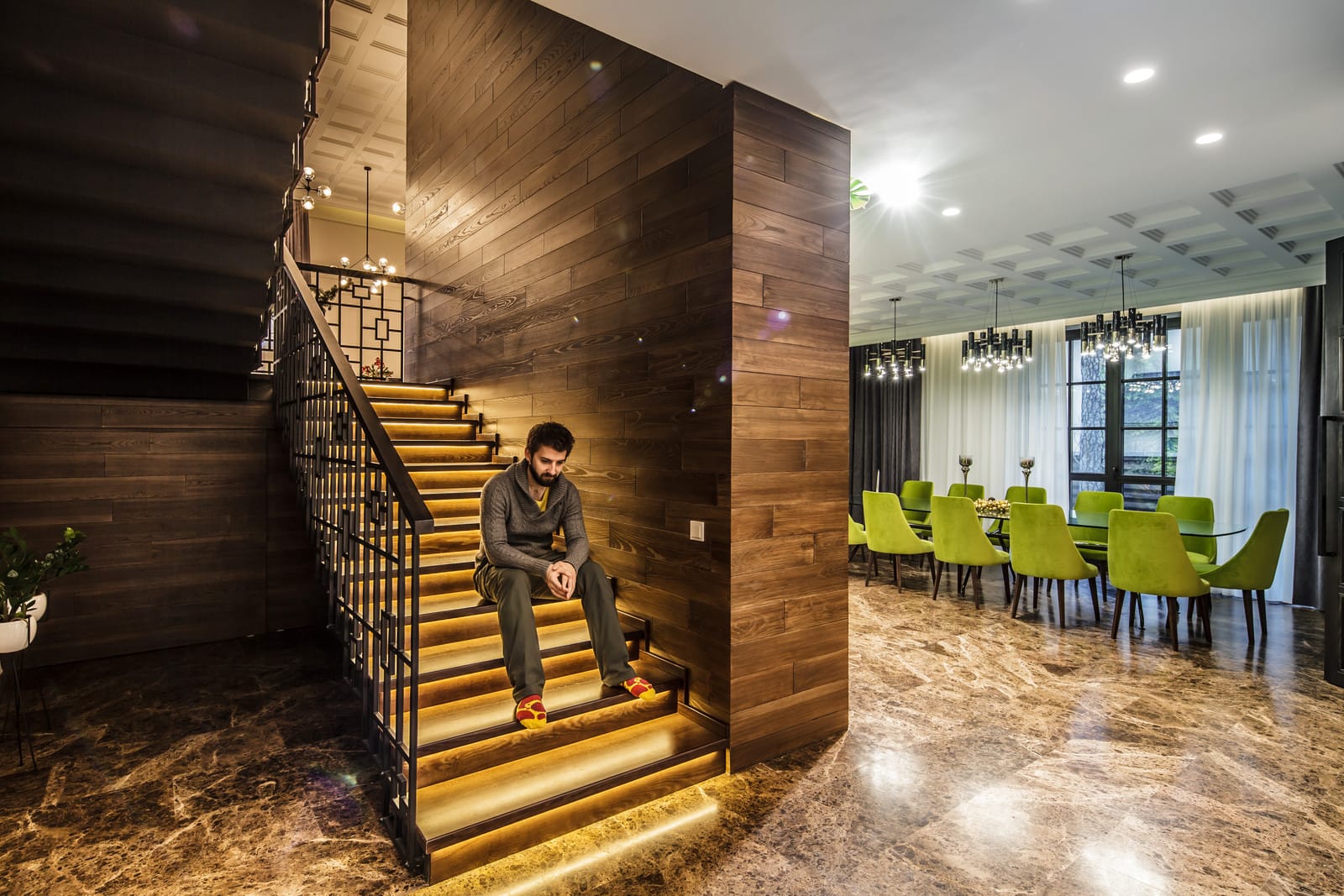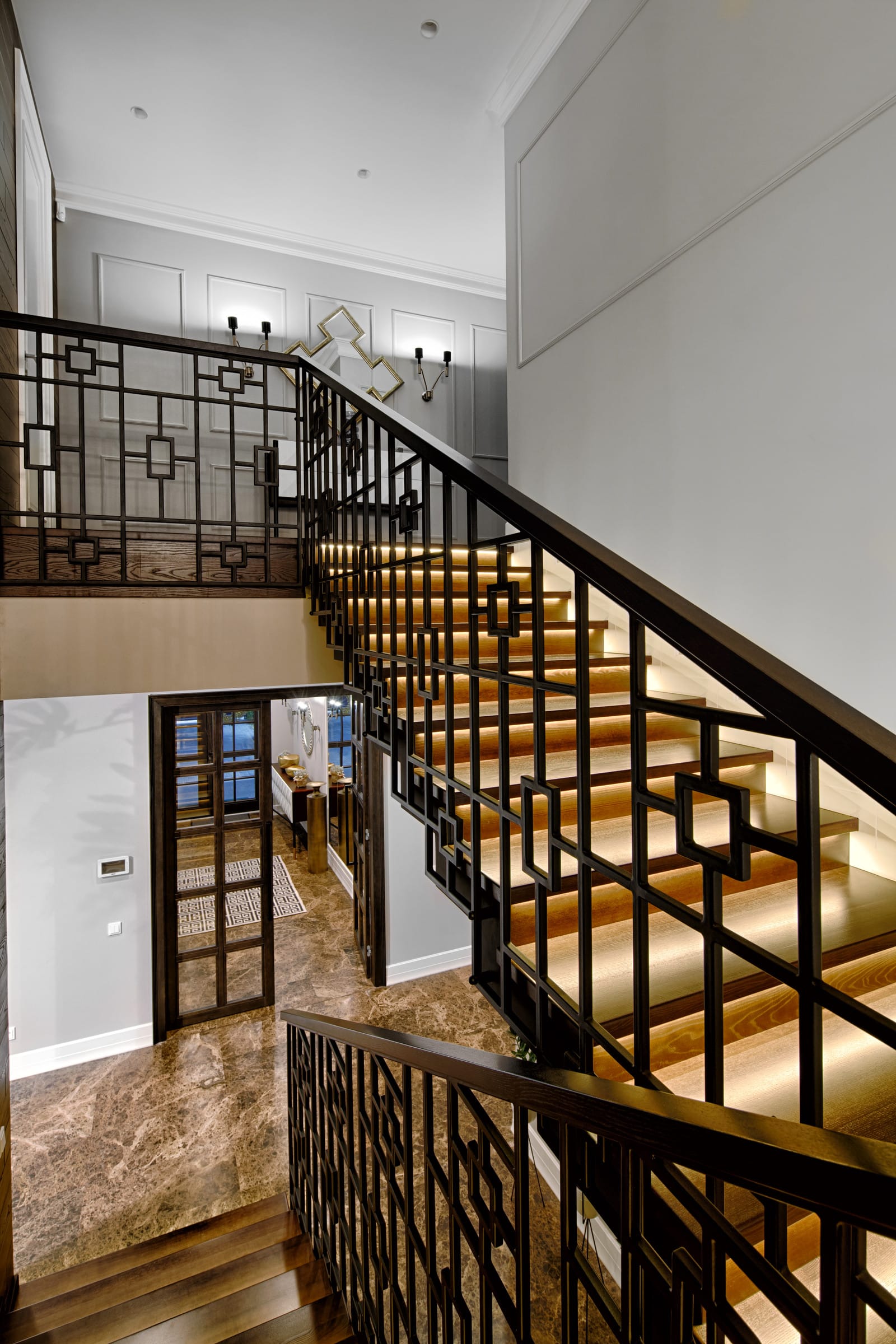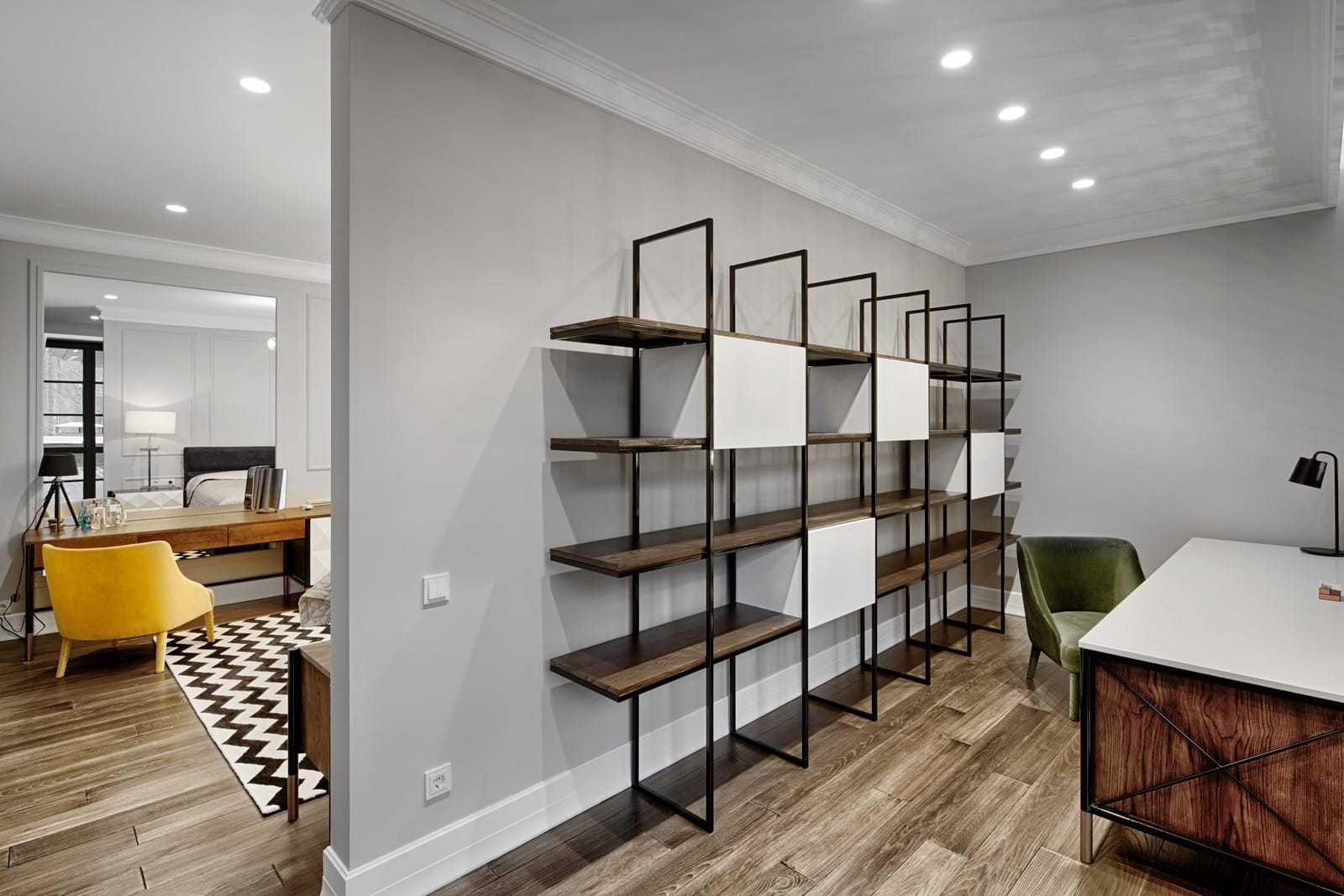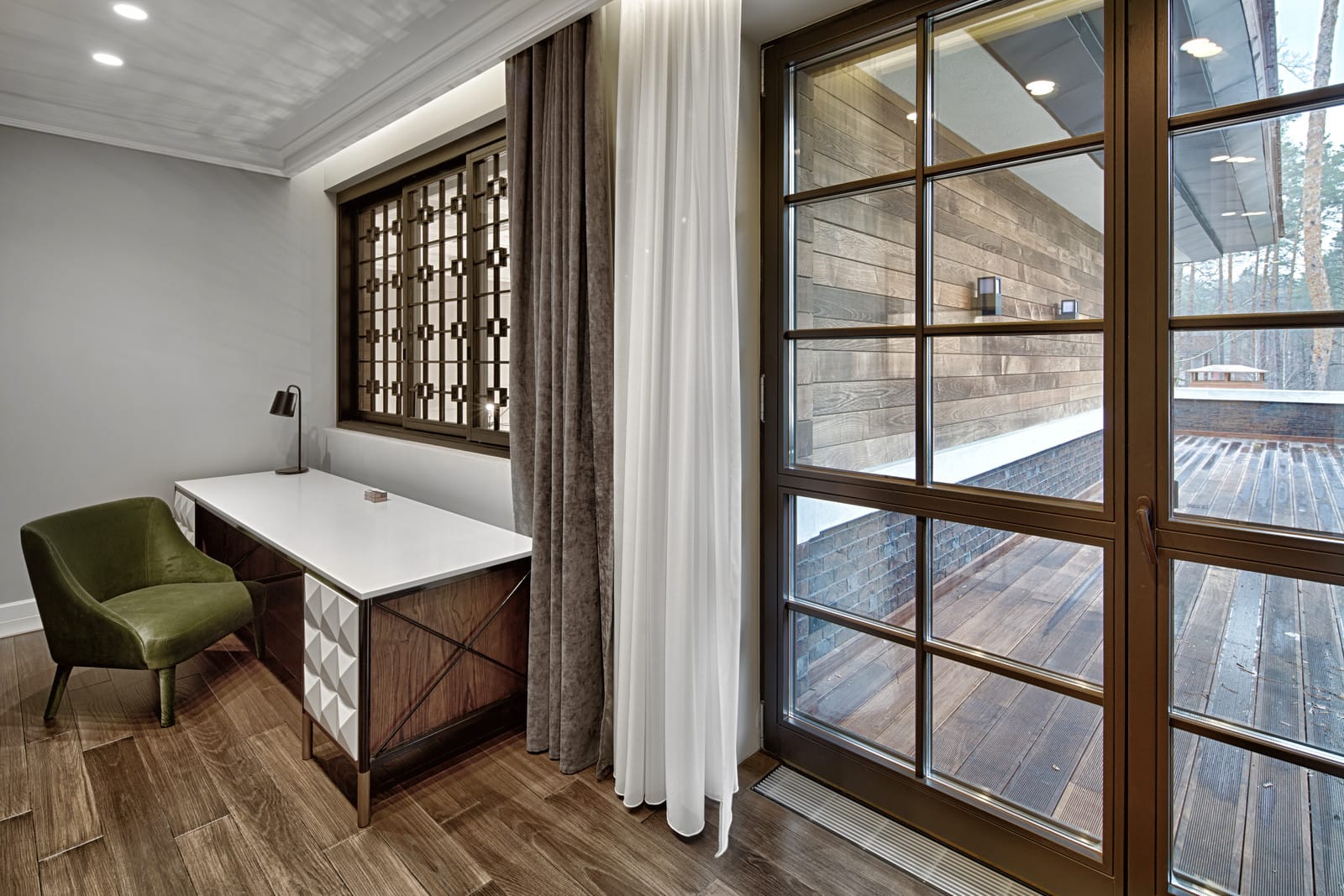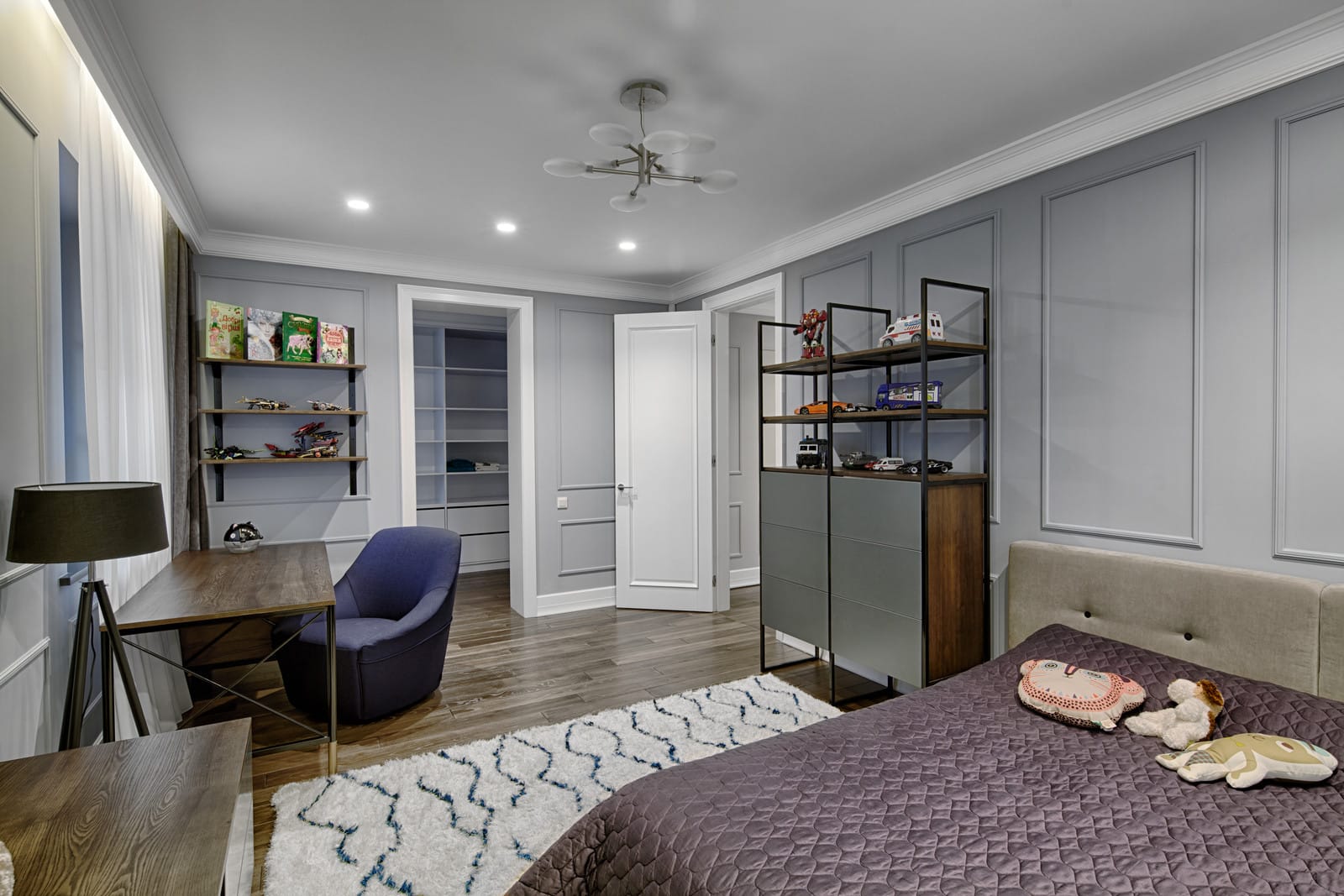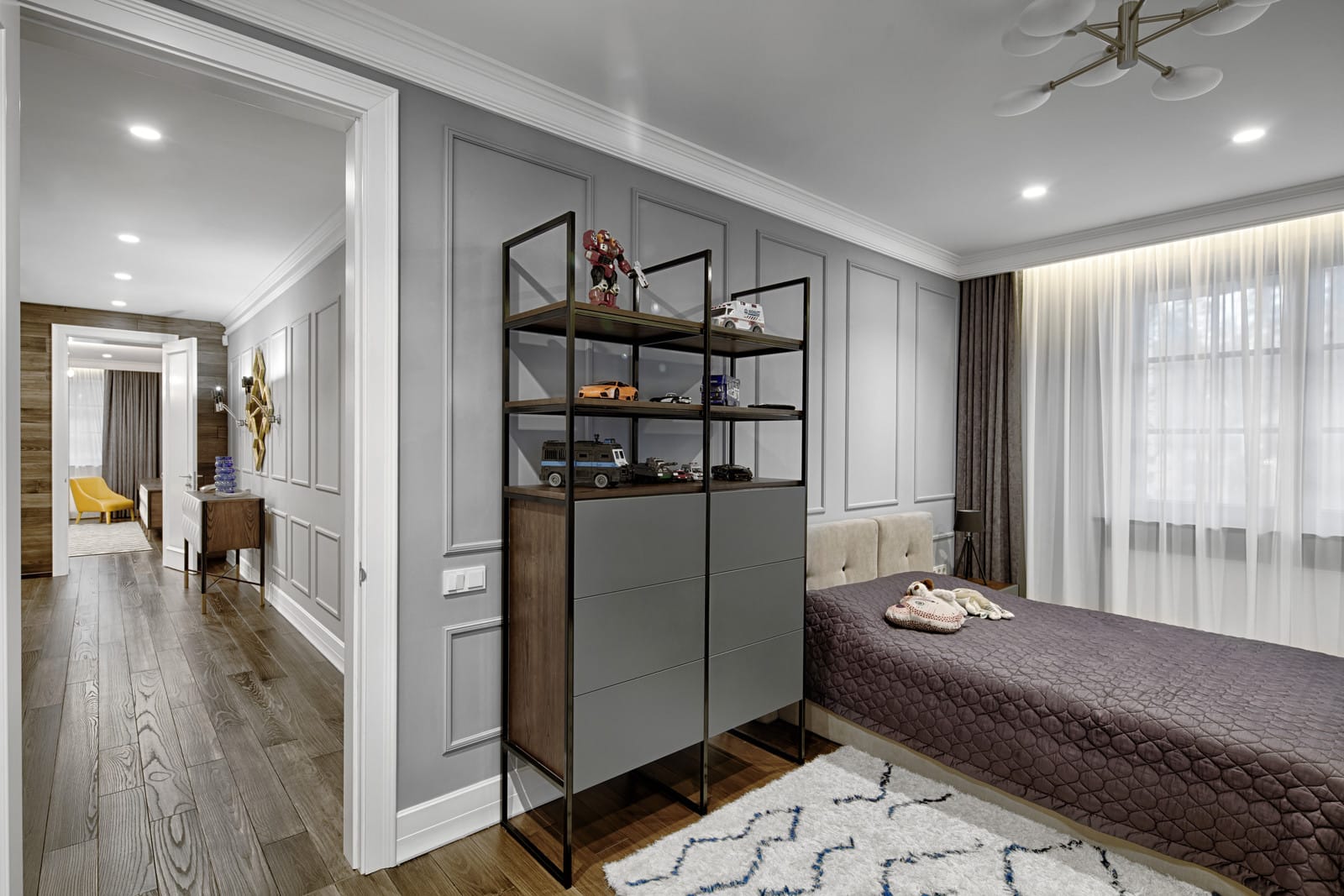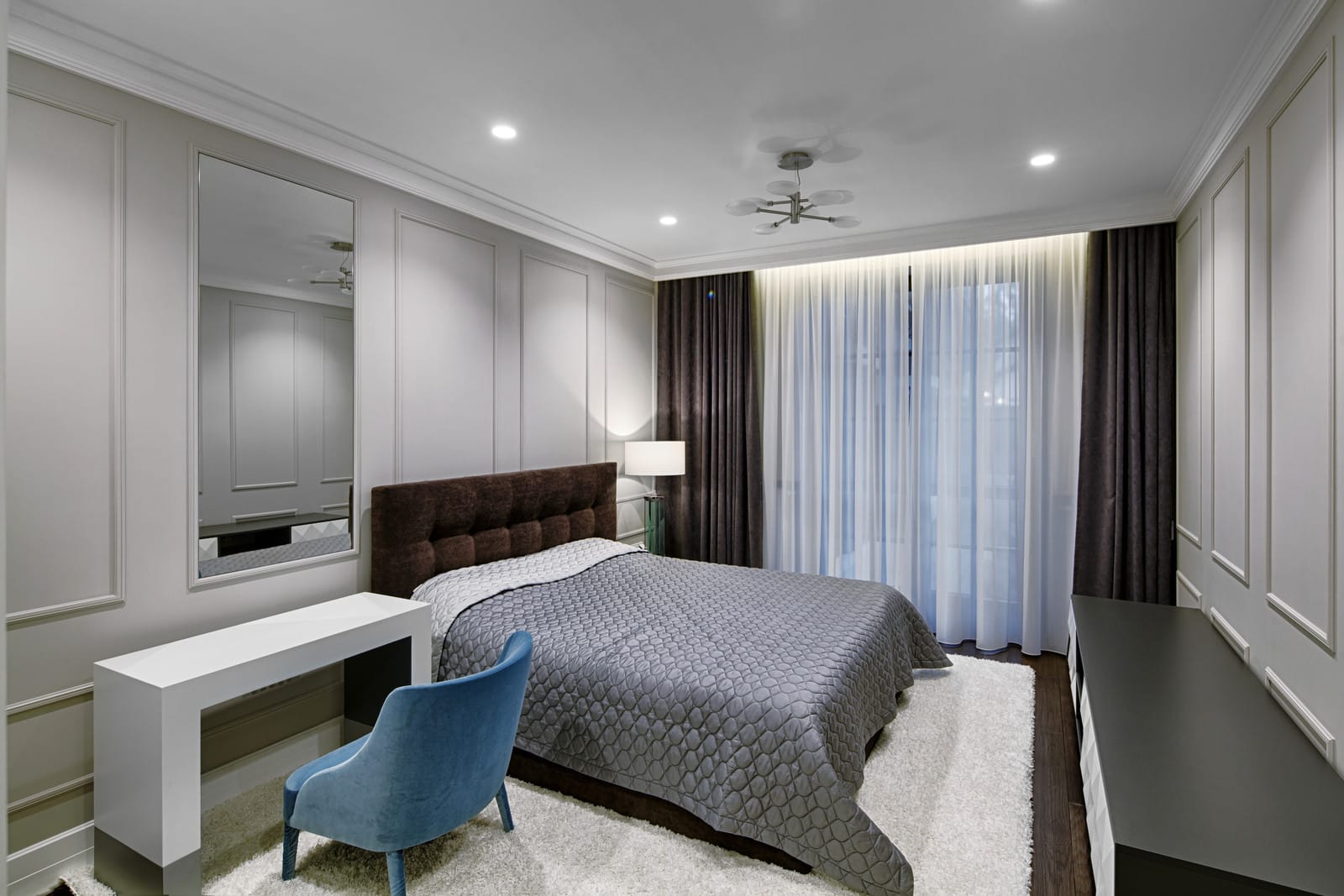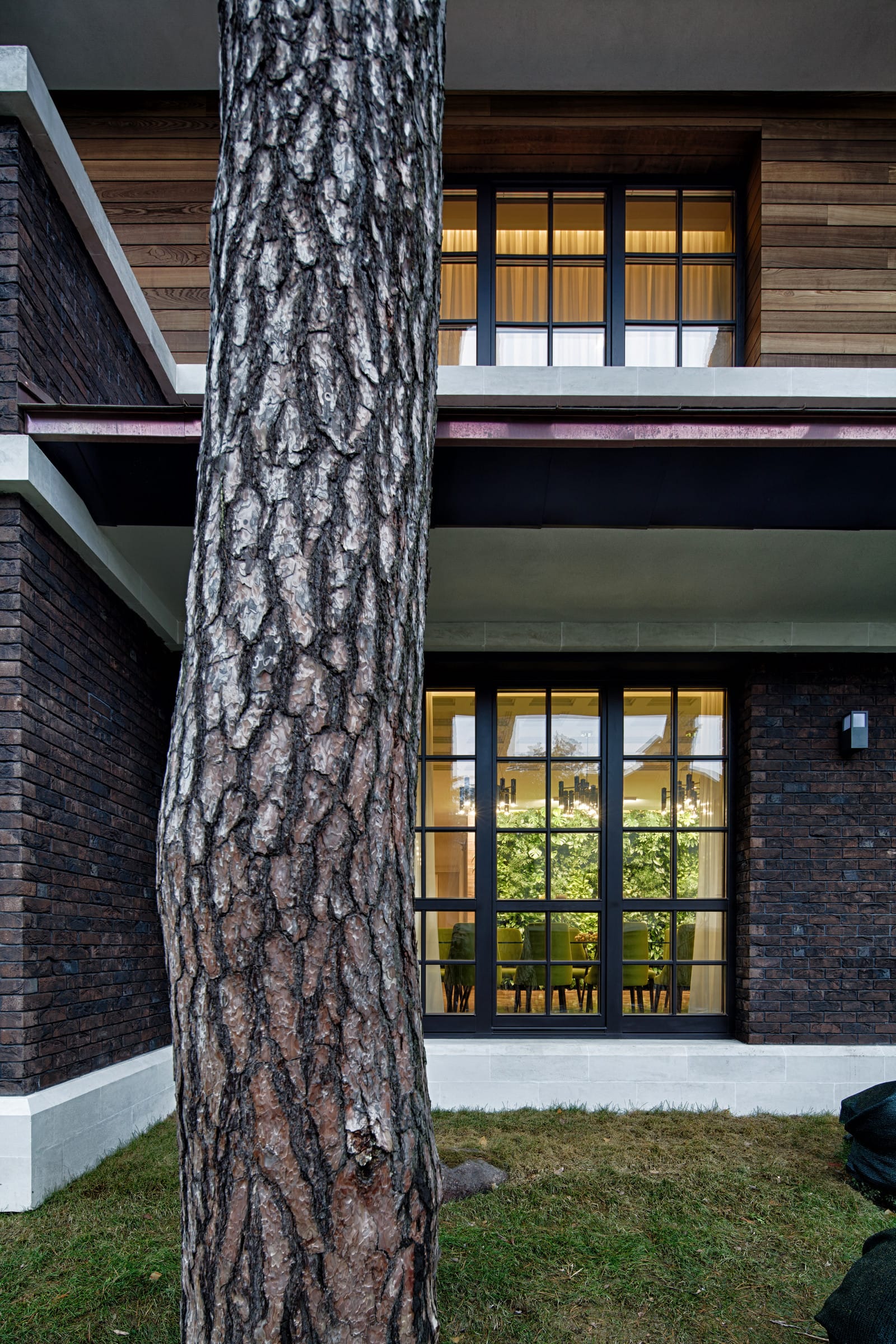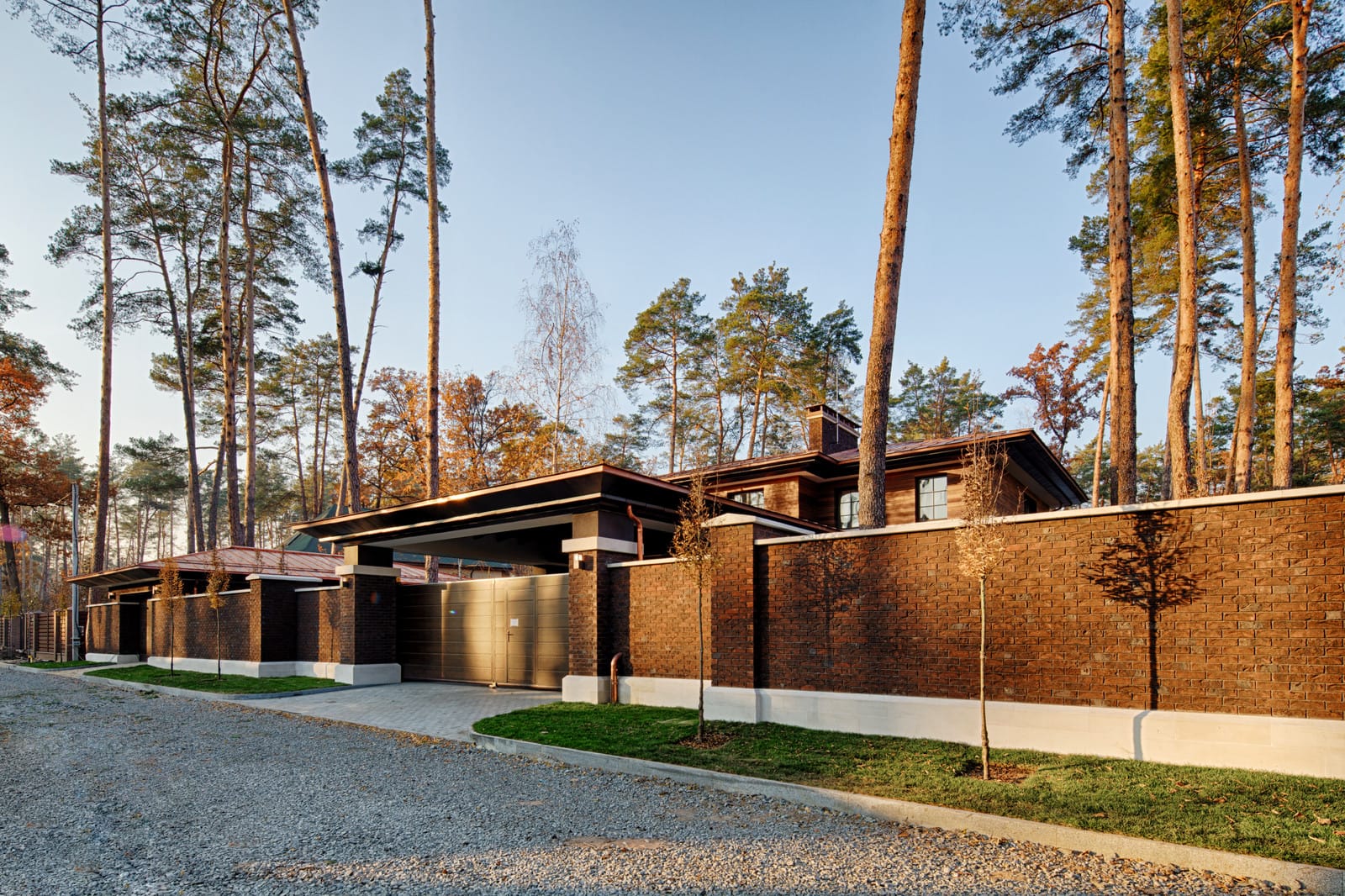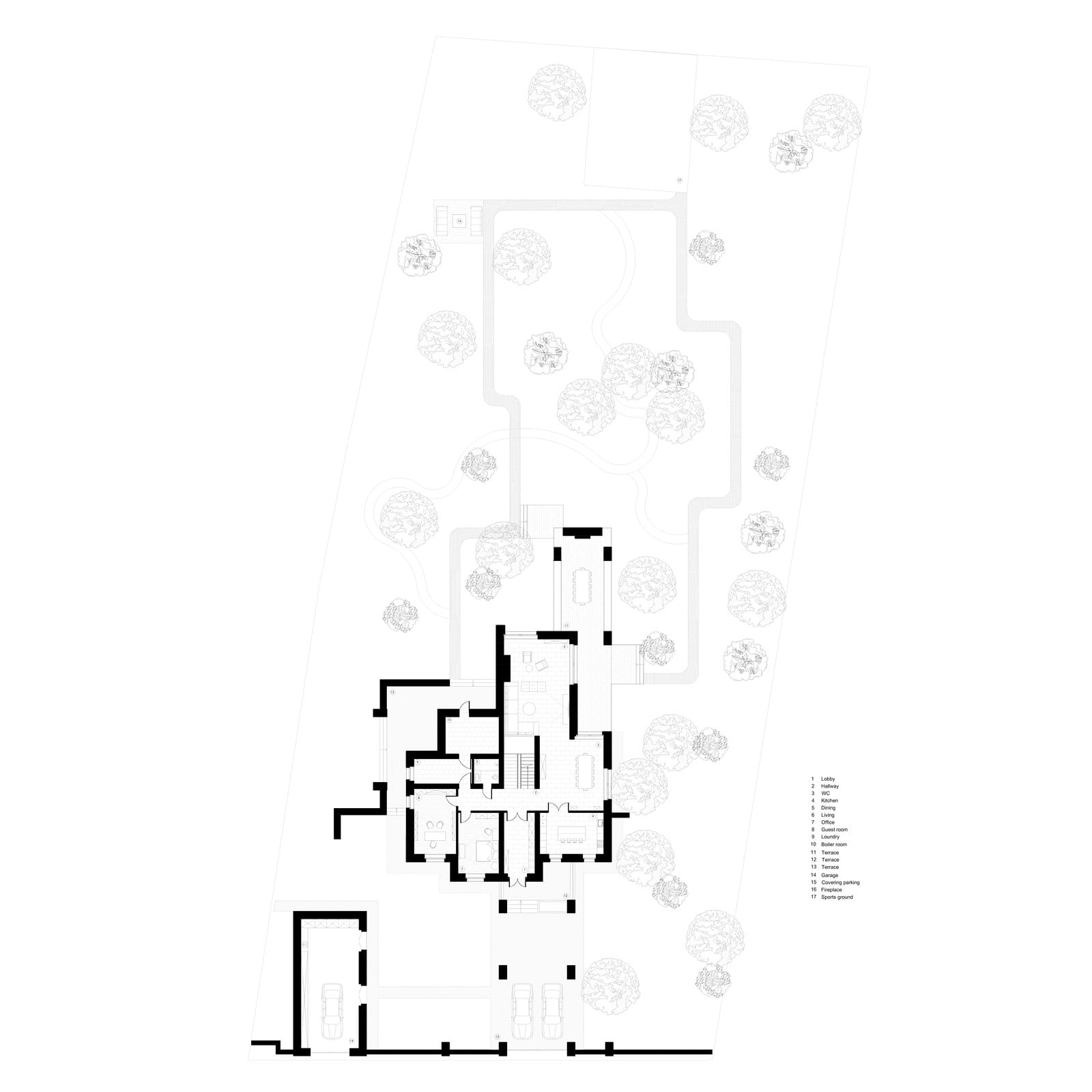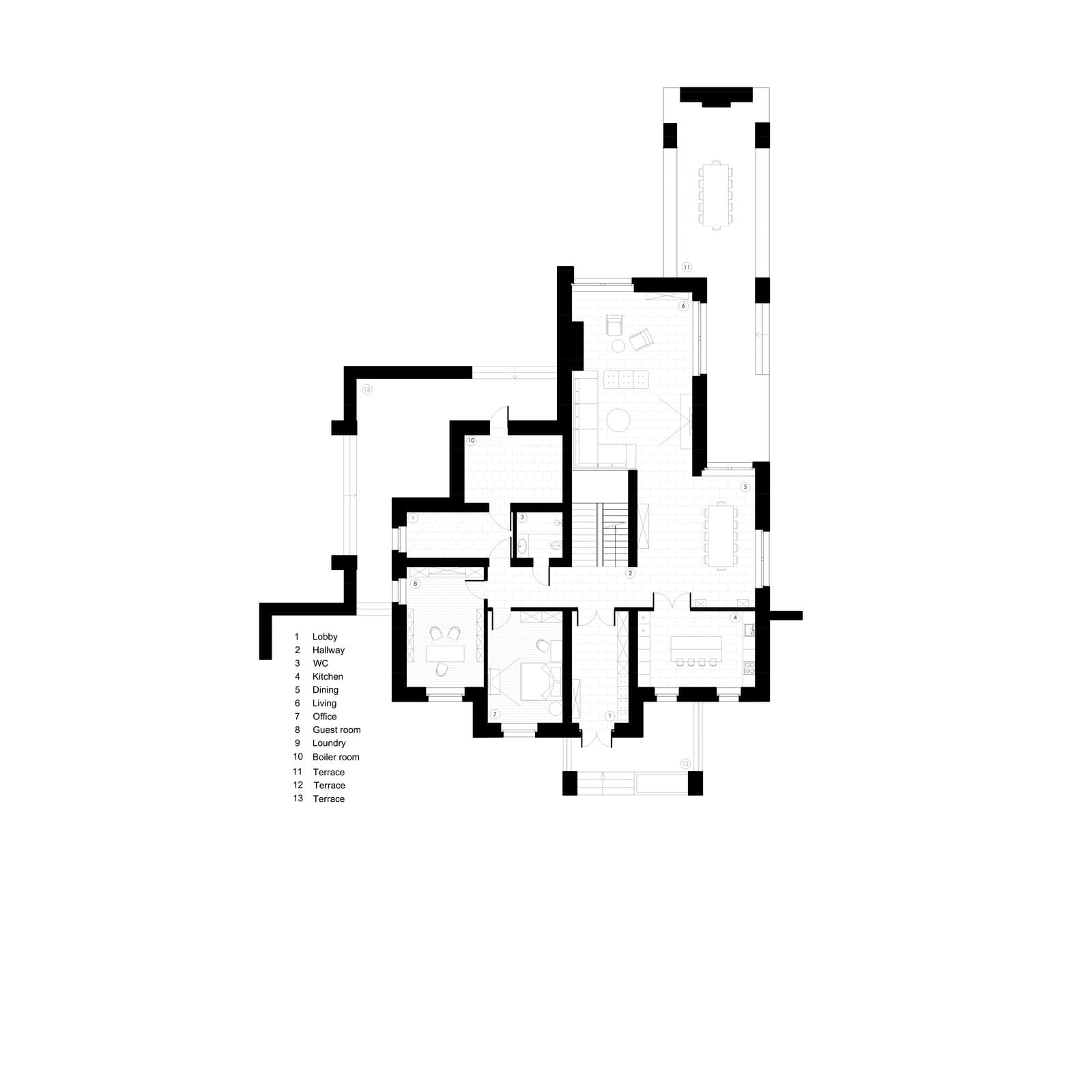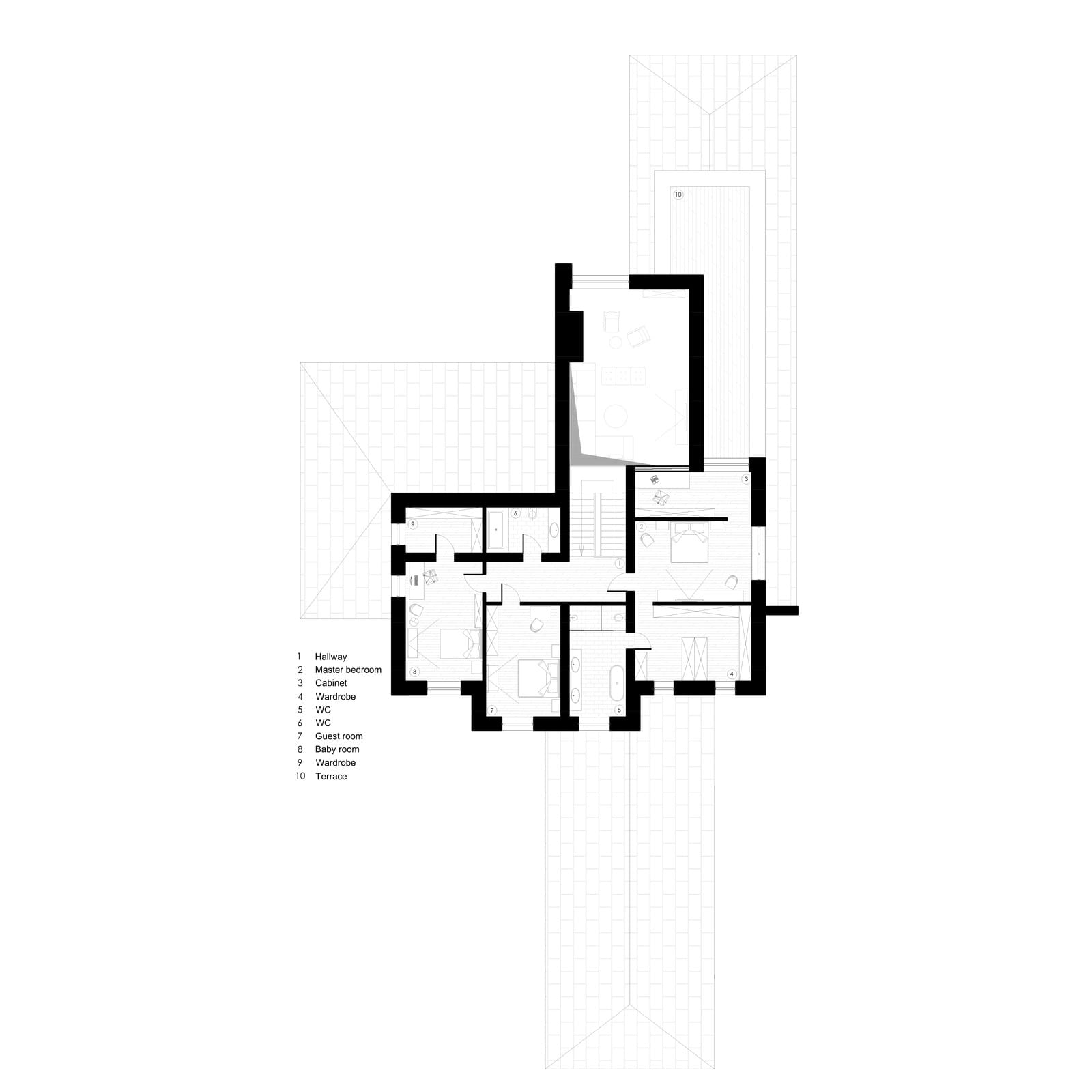 READ: Hotel aboard an Il-18 aircraft in Tegu, the Netherlands