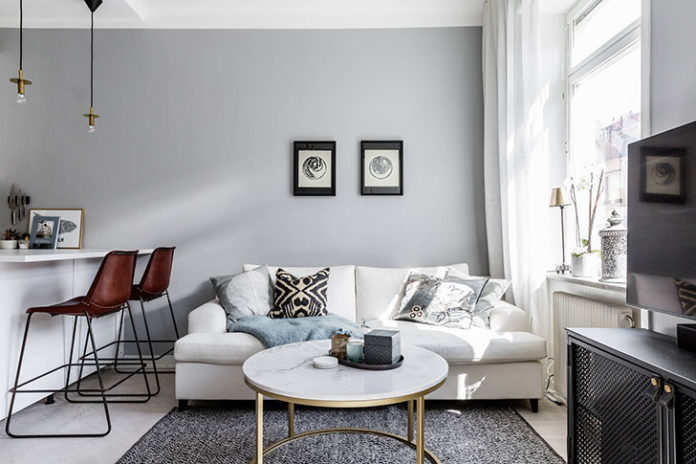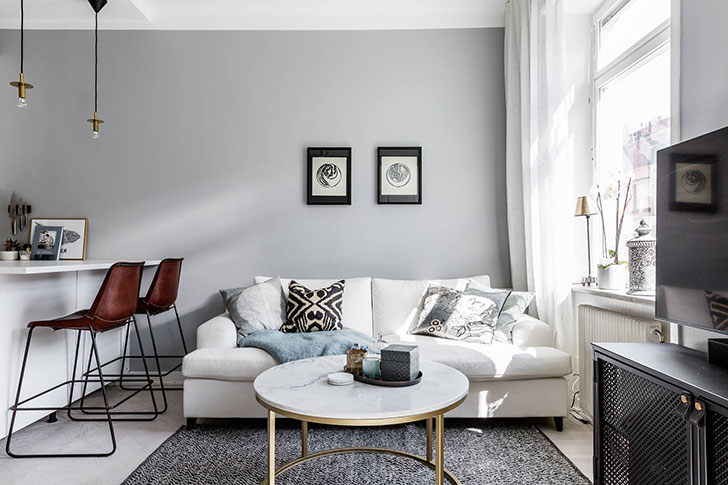 This small apartment in Stockholm as a hotel room — 26 square meters, but look how well it is planned! For a young family of two people there are excellent conditions (as is possible in such confined spaces) — is where to relax, read a book, cook and eat. A great option for those who are not so often at home!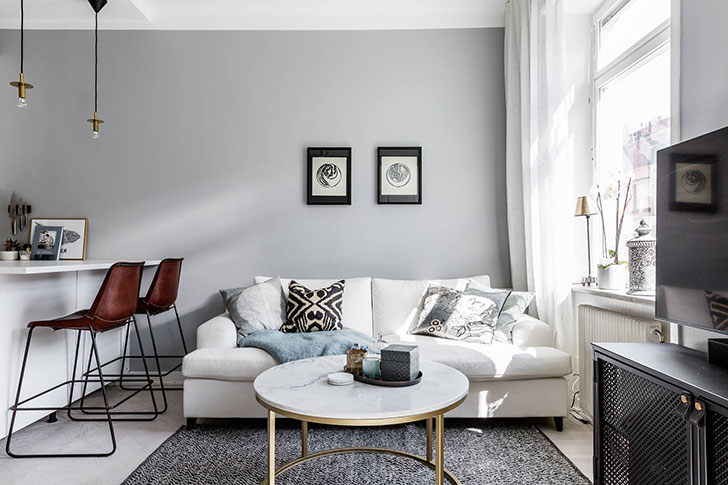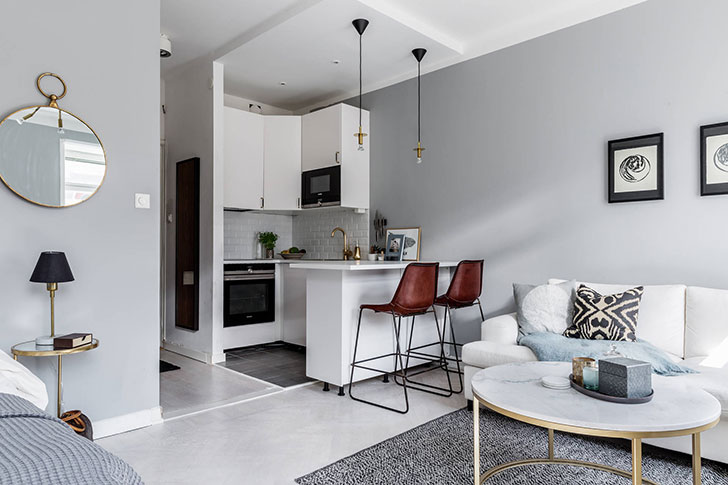 Most likely in this apartment lived a girl and she's no stranger to the word "style". The use of gray color in the interior of this little apartment was a good solution. It makes it elegant and refined, emphasizing the taste of its owner. A mix of gray and white makes the apartment is stylish, bright and spacious, even despite its size.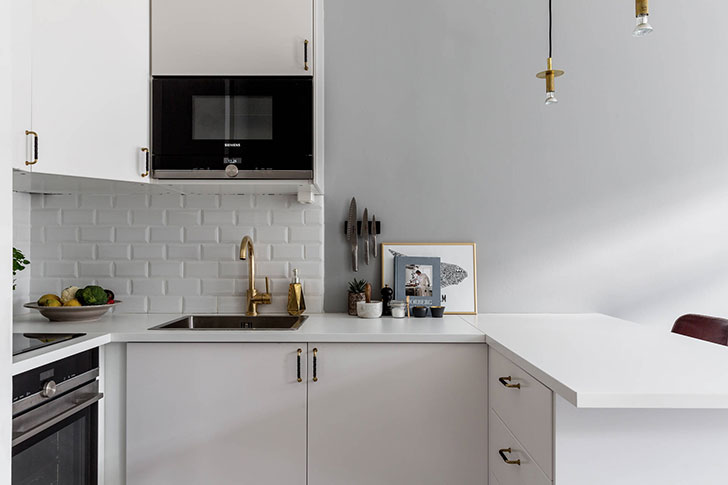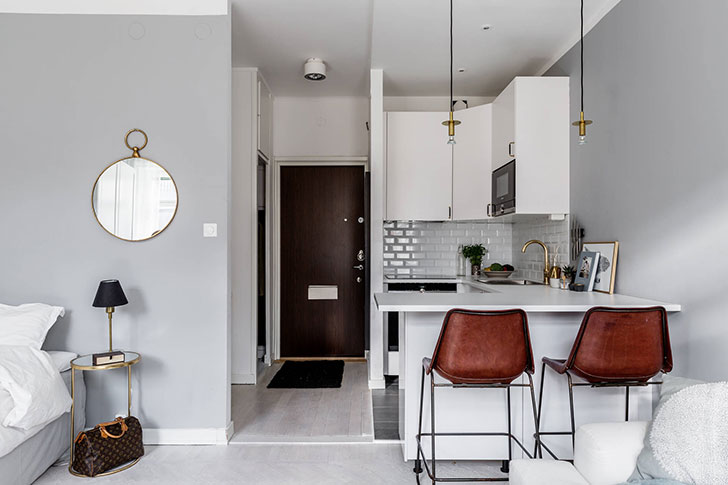 The compact kitchen allows you not to pay attention to its size. Everything here is really at hand. As modern technology facilitates the preparation of food, which the girl likely not so much.
But even after a busy and long day at work, want to see your home renewed and inspired. Soft and big bed in the corner directly opposite the window – a perfect place for recuperation.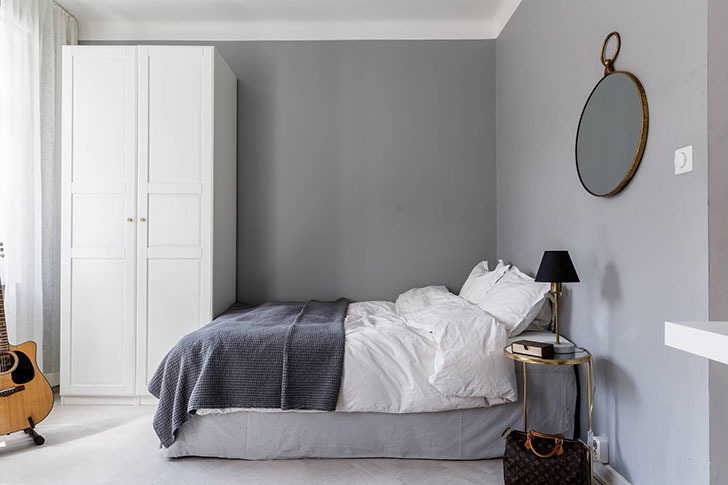 The guitar in the room says that the owner of the apartment to the same creative person. And creativity is not less important is the interior, where you can indulge in your favourite hobby.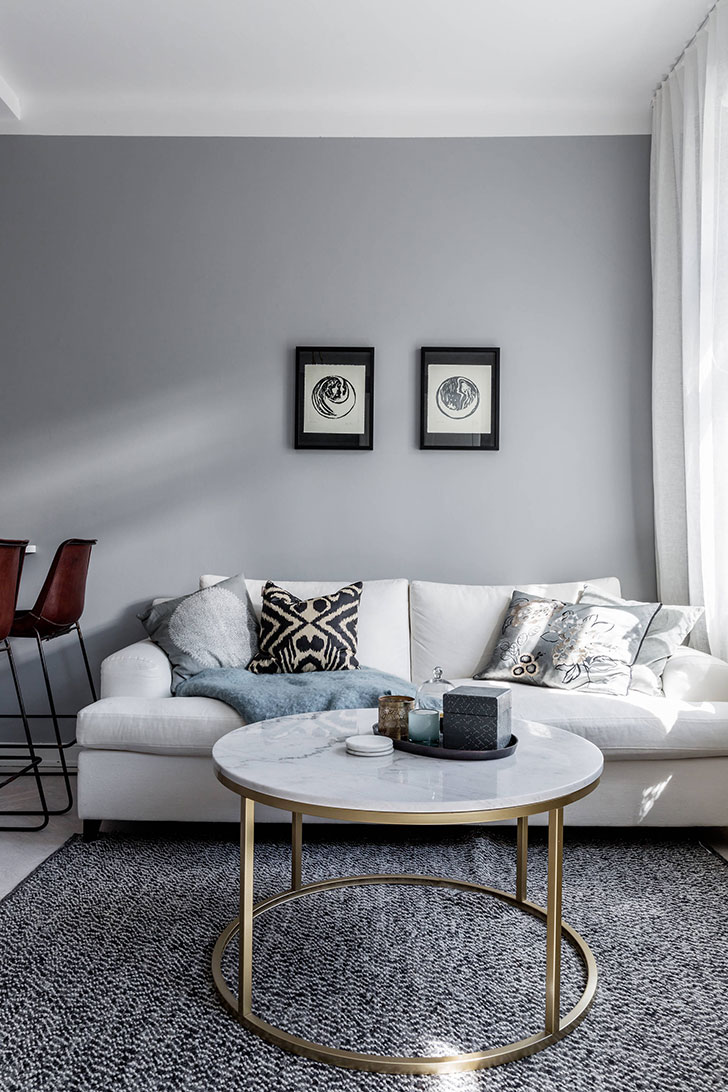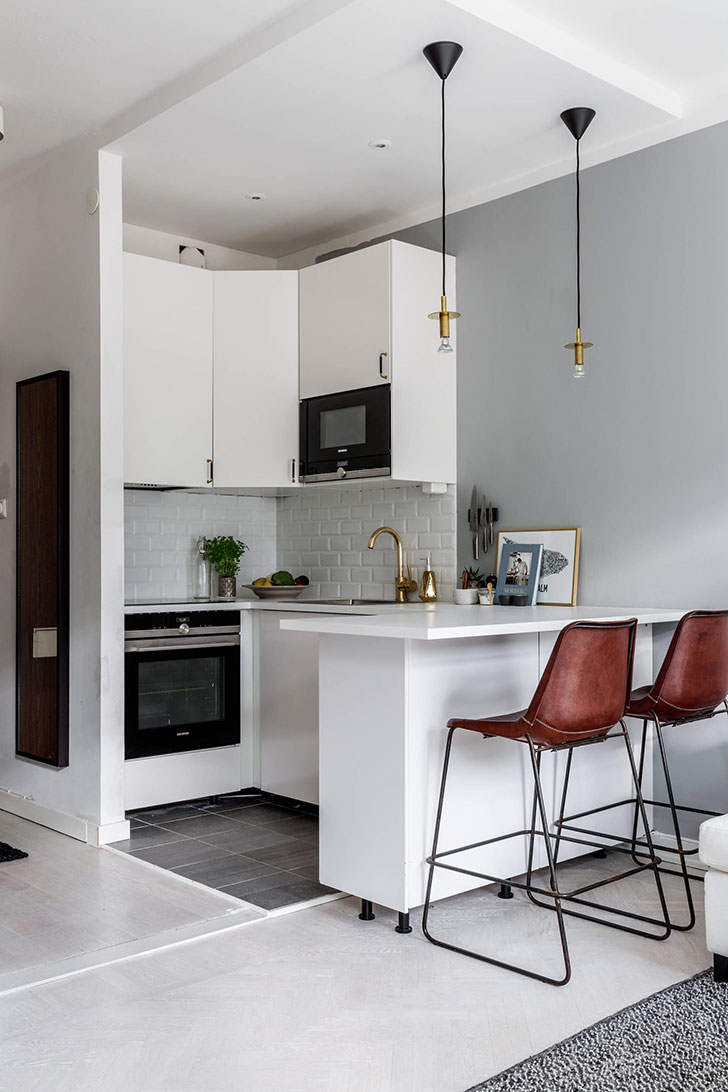 Additional comfort in a small Studio apartment create right podobrannye details on walls, window sills, tables. A few pillows and a blanket on the sofa – another secret to creating a cozy space. And the correct size of the mirrors on the walls add a certain spice and style to this intimate space.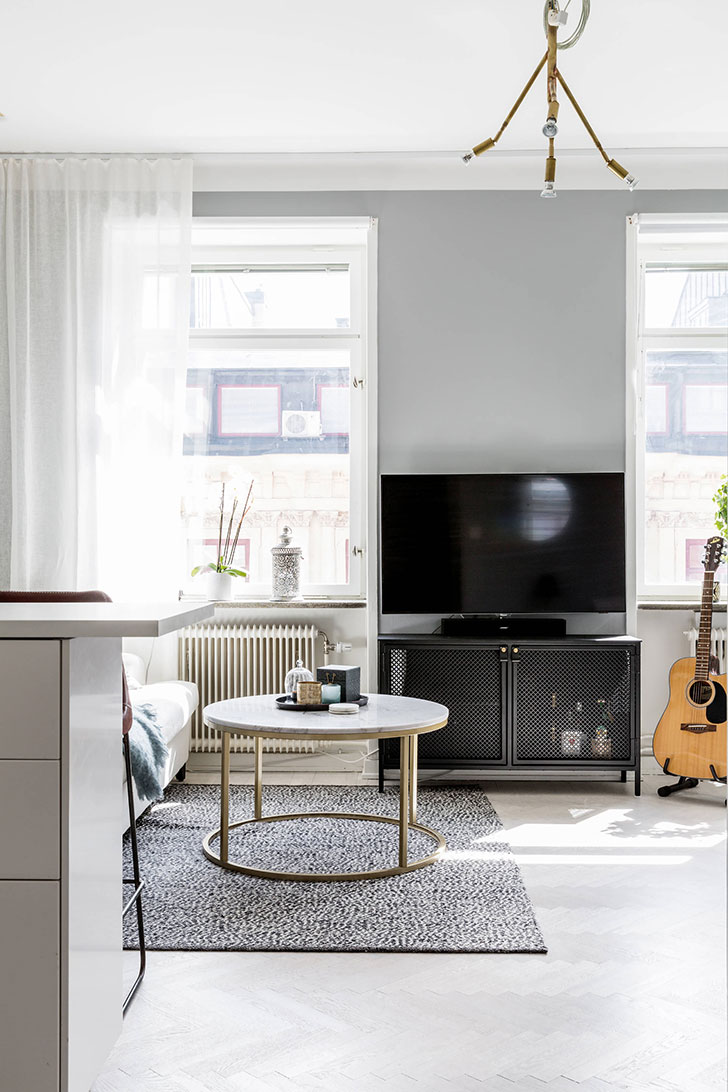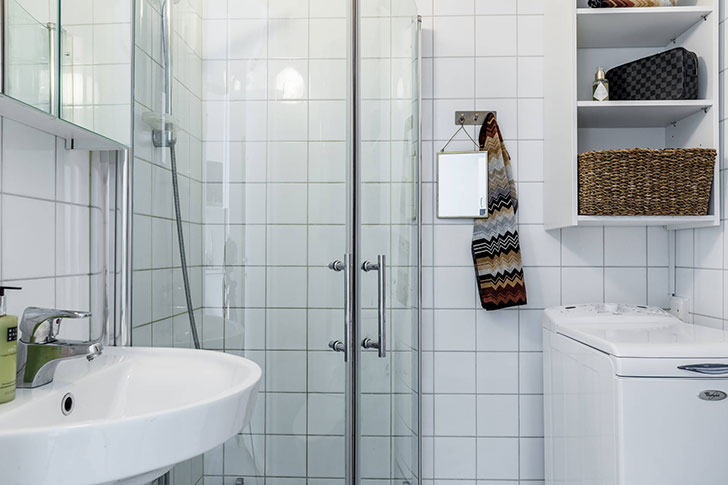 Shower in the bathroom confirms that the time for relaxation in the bath with foam at the owner of the apartment is definitely not. With this pace of life every minute is precious. And with such size of the bathroom, it is important to make rational use of every inch. Therefore, with a compact shower drain grate in the floor – a wise decision in saving space. And very convenient and easy for cleaning.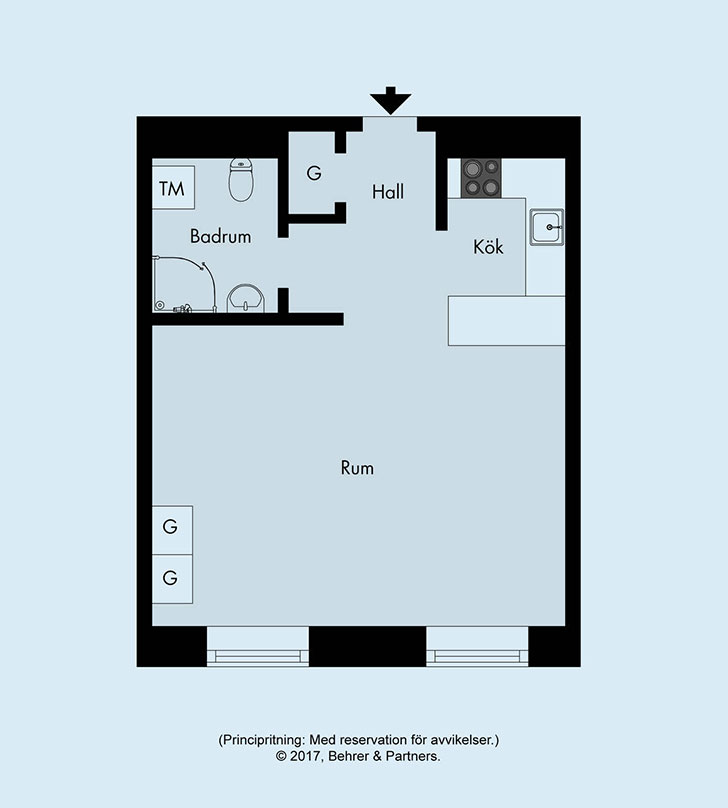 Source: Behrer. See also a similar malometrazhka in St. Petersburg — White Studio apartment (28 sq m).